Architects spend a lot of time outside their offices now, which is why staying mobile and connected is crucial. Nowadays, thanks to the variety of devices and digital apps (email, messengers, calendars, notifications etc.) you can stay online practically everywhere in the world. The number of apps available not only helps you stay in touch, but also make your work simpler and more effective, providing many tools for a great variety of tasks. Also, since architecture requires creativity, many of these apps provide inspiration and access to a network of creative professionals. We've made a list of 15 must have apps for architects who want to follow the hottest trends and stay ahead in business.
# 1
.
Paper by FiftyThree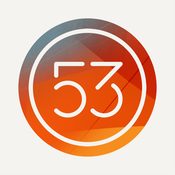 Free
A multifunctional application that allows drawing sketches, making notes, selecting areas on photos, and even creating masterpieces! Paper can make working on architectural projects (or any other ideas you have) much easier. In order to access all unique functions of the app you might need a specifically designed stylus (price: $59,95). The app works best on iPad and is currently available only for Apple devices. Check it out:
# 2. Concepts
Free
A convenient app where you can draw sketches. It can be used for projects of buildings, furniture, design objects or artworks. Benefits include endless canvas, up to 5 layers, ability to work with CAD, SVG, PSD files, and in-app purchases.
# 3
.
AutoCAD
360
Price: free (demo version), $4.99 and up (Pro version).
This architecture app allows working with 2D and 3D drawings (DWG files) outside your office – basically wherever you need it. It can be extremely useful for many architecture tasks.
# 4.
BIMx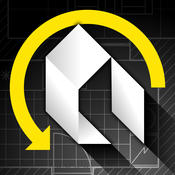 Free
Building Information Model eXplorer is an architecture app for professionals who use ArchiCAD. Uploaded drawings are integrated as 3D models, which you can demonstrate to clients, builders or 3D visualizers. Unlike usual 3D models, they contain a full documentation package. The app demonstrates high productivity even when working with large volumes of 2D documentation and complex models, which makes it indispensable for architecture. Check it out:
 # 5. MagicPlan
Free
MagicPlan is indispensable for creating floorplans. You just have to capture the space on camera, as if in panoramic shoot, and mark angles and doors. The app will create a plan which you can correct manually if necessary. Check it out:
# 6.
Wunderlist: To-Do List & Tasks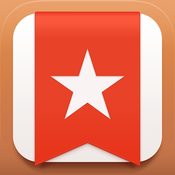 Price: free, $4.99 and up (Pro Subscription)
An easy and comprehensible task manager that helps to plan your activities and deliver the result on time. Design and instant synchronization are pleasant bonuses – also, you can even put hashtags on any tasks! We recommend it as the best among competitors.
# 7. Fantastical 2
Price: $4.99
The best tool for planning and viewing your meetings with an immensely helpful autocomplete function. You just need to type «Meeting with ArchiCGI's CEO tomorrow at 3 PM», and the event will automatically be created in the calendar.
# 8.
Abbyy Business Card Reader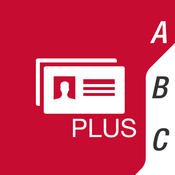 Price: $39.99 for iOS, $0.99 for Android
With this great app you won't need to carry business cards with you – you'll have a convenient database. All contacts of your partners, suppliers, visualizers can be instantly exported and imported into your address book. To make your search more effective, you can assign a tag to each contact (profession, quality, usefulness in the future etc). Check it out:
# 9.
Sun Seeker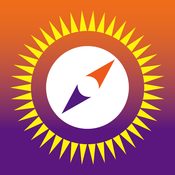 Price: $9.99 $7.49
A very useful architecture app for initial project planning. It tracks the movement of the sun and can calculate it for any date you need it. The app can work via compass interface or the iPhone and iPad camera. The data is mapped onto the real-world picture. Check it out:
# 10. myPANTONE
Price: $9.99 for iOS, $7.99 for Android
Over 13 000 colors in the catalogue, available on your device. Finding and identifying a new color is easier than ever! You can also make your own palettes and share them in social media.
# 11. ColorSnap
Free
This app is analogous to the eyedropper tool in Photoshop, allowing to determine the colors on ready images. You can easily create paletts and attach them to technical assignment, adding them to references. It may be very useful if you work with architectural rendering services.
# 12.
Architect's Formulator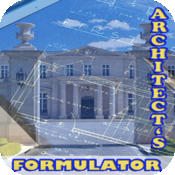 Price: $9.99
An incredibly helpful architecture app for professionals. It performs calculations of any difficulty – starting with the acoustic parameters and ending with the amount of cement needed for building a wall. The app has over 200 functions, as well as the information about different materials, their weight and other parameters.
# 13. Pinterest
Free
Pinterest is extremely popular among architects, interior designers and 3D visualizers. You probably already know why this site and the apps for iOS and Android are so convenient – so don't forget to install Pinterest on your device, so that your boards with images, ideas and other inspiring stuff for architeture could stimulate your creativity anytime, anywhere.
# 14.
Evernote
Free
While Pinterest is designed for keeping graphic imagery, Evernote allows for more variety by saving any kind of information in the same place. You can keep data relevant for your professional education, use it as a library for architecture- or design-related books, guides and articles, and create collections of interesting images.
# 15. Behance
Free
The app for the most popular platfoms, which helps connecting many creative professionals: designers, architects, photographers, 3D artists. You can subscribe on interesting bloggers and find inspiration in their works. Also, you can easily share your own works – share designs, interior renderings, sketches.
Sure enough, all these apps will prove effective for you, helping to make your work more productive and keep all details in mind.
Last but not least, we would like to share with you some important news. ArchiCGI has started designing a new architecture app, which will allow you to coordinate and control your 3D rendering projects. Aside from this, there will be many other useful features, developed specifically for your convenience. It will be THE RIGHT APP for 3D rendering projects management. We'll keep you updated about the app, but don't forget that you always can contact us for more details on our 3D rendering services.
Create interesting projects with ArchiCGI!
https://archicgi.com/wp-content/uploads/2016/07/Architecture-Apps-Whats-Hot-Now.jpg
400
800
mark
https://archicgi.com/wp-content/uploads/2015/11/logo6.png
mark
2016-07-12 14:14:17
2019-02-15 17:35:45
ARCHITECTURE APPS: 15 MUST-HAVES OF 2016