Outsource 3D architectural rendering helps Designers to deliver home renovations projects faster and establish rapport with clients. In fact, CGI can solve major problems that design professionals face when remodeling a house. For instance, it is a common situation when the Designer struggles to help owners choose an interior style for their apartment. He shows them different style references and mood boards, but it doesn't help much. Scandinavian, Contemporary, Industrial, High Tech — each of these options has its benefits, so, the owners hesitate.
Once the style is finally defined, the process gets stuck again — this time on choosing materials, furniture, and decor. The design specialist does his best, presenting various samples and product images. But the clients cannot imagine how these materials and furniture will look in a real space and remain unsure. As a result, the terms are delayed, works do not start, and everyone involved in the project lose their precious time.
The troubles do not necessarily end here. Once the style and materials are chosen, all the works are done, the owners are unhappy with the result. They say that they imagined it differently. The Designer who actually did a great job feels trapped. What could he have done differently? And is there any way of preventing the situation from happening again?
Outsource 3D rendering can solve all these troubles at once. Professional 3D architectural visualization allows designers and homeowners to understand each other easily, and lets complete all home remodeling works impeccably and on time. How is it possible? Let's learn 5 ways outsource CGI helps in real estate renovation projects.
#1. Architectural CGI Helps to Define Style and Select Materials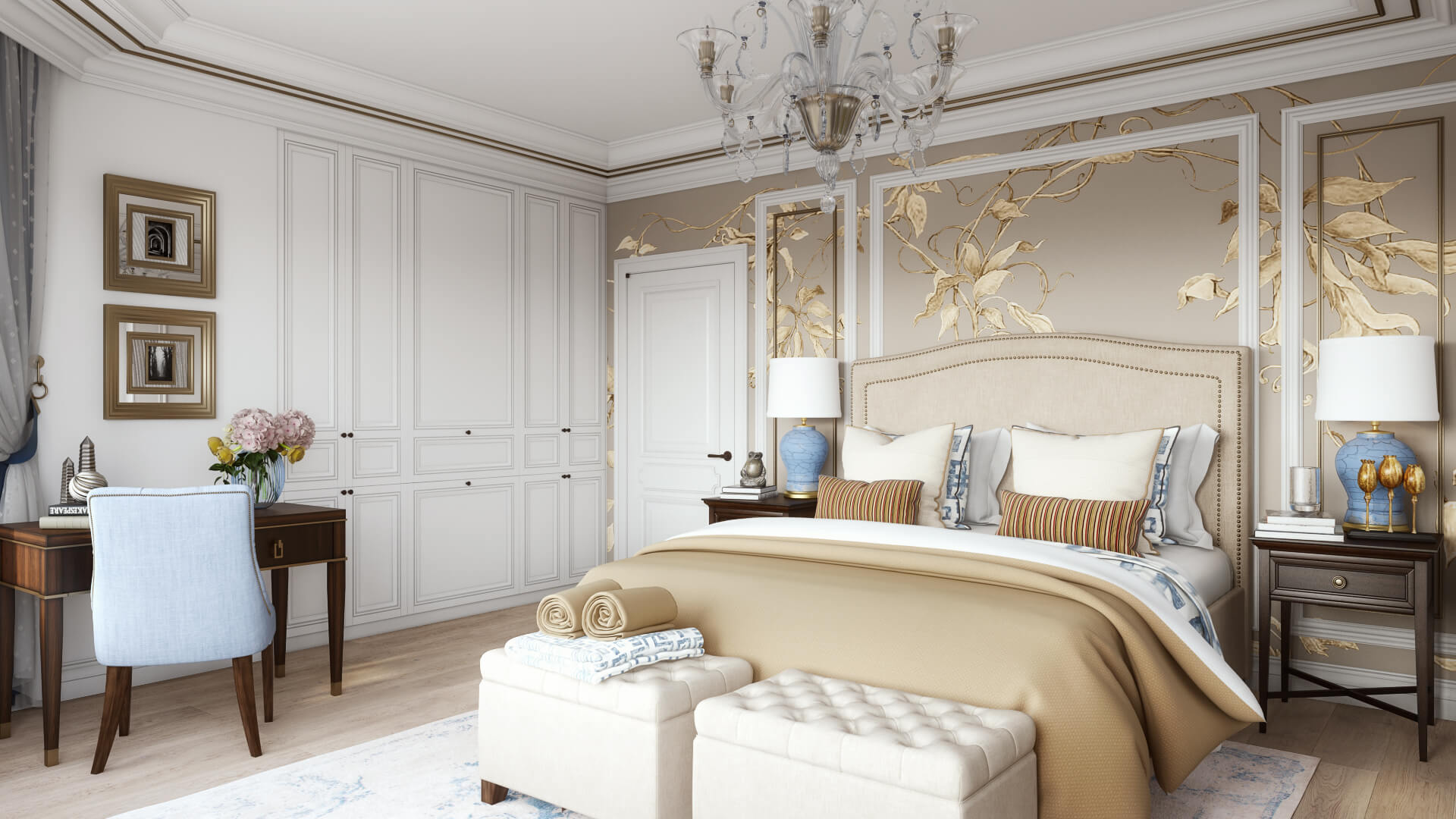 It might take a while for homeowners to decide how their renovated apartment should look like. In fact, as Houzz reports, 29% of people cannot quickly choose the appropriate style for their dwelling. And the impressive 40% experience difficulties when selecting the right products and materials for an upcoming remodeling. For the design specialist, it means significant delays of works and loss of time.
But with outsource 3D architectural rendering, the Designer can make choosing style and materials much easier for his clients. For instance, he can create several concepts that fit clients' preferences, each with a different stylistic solution. After that, he can contact a 3D studio, get architectural 3D renders reflecting each option in photoreal quality, and show them to the owners. This way, the house owners won't wonder how a minimalistic Scandinavian interior or an eclectic Bohemian design would look for real. They will see it with their own eyes, and thus will make the decision faster. Similarly, outsource 3D rendering can help choose furniture and decor. In such a way, the remodeling process will not stall on the stage of picking style and products.
#2. Outsource 3D Architectural Rendering Allows for Accurate Planning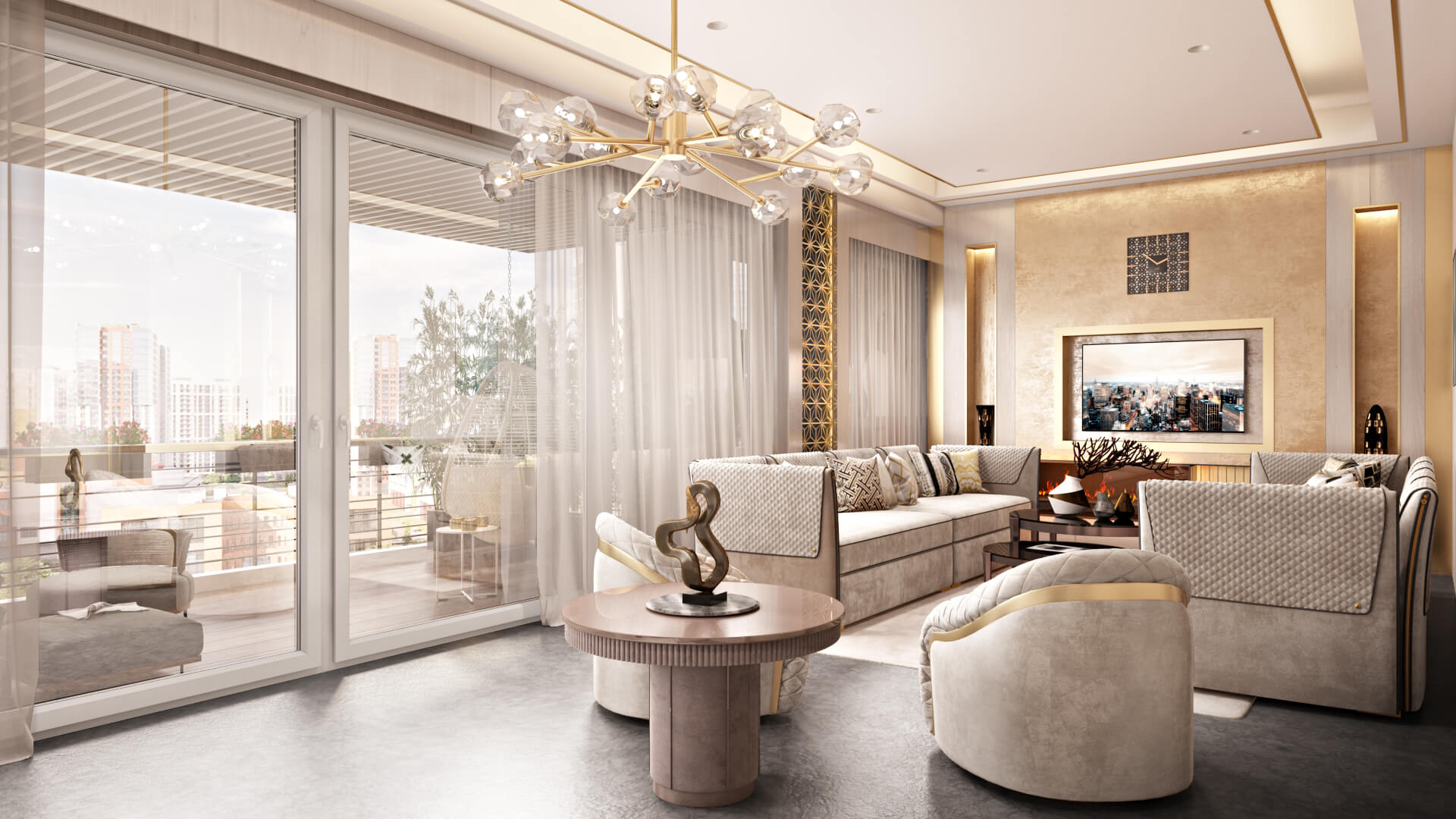 It happens that a real estate renovation process gets delayed because there was an unnoticed error in calculations. Which can lead to unpleasant situations when the mistake is found out after the works are done.
For instance, it can turn out that sockets are located too low, a doorway – too narrow, or a threshold is too high so everyone would trip over it. In such cases, the design specialist will have to remake the work at her own expense. As a result, the owners are unsatisfied, the design professional has additional works to do, and the end of remodeling gets postponed.
Outsource digital rendering prevents these troubles. As 3D architectural visuals show the final result in one piece and photorealistic quality, they let see the consequences of any mistake clearly before the project is brought to life. So, the author of the remodeling project gets the chance to fix all errors before the works begin. Thus, there will be no need to spend additional time and money on remaking anything when it's already done.
Take your design presentation to a new level with interior rendering
#3. Architectural 3D Visuals Help to Meet Deadlines and Budgets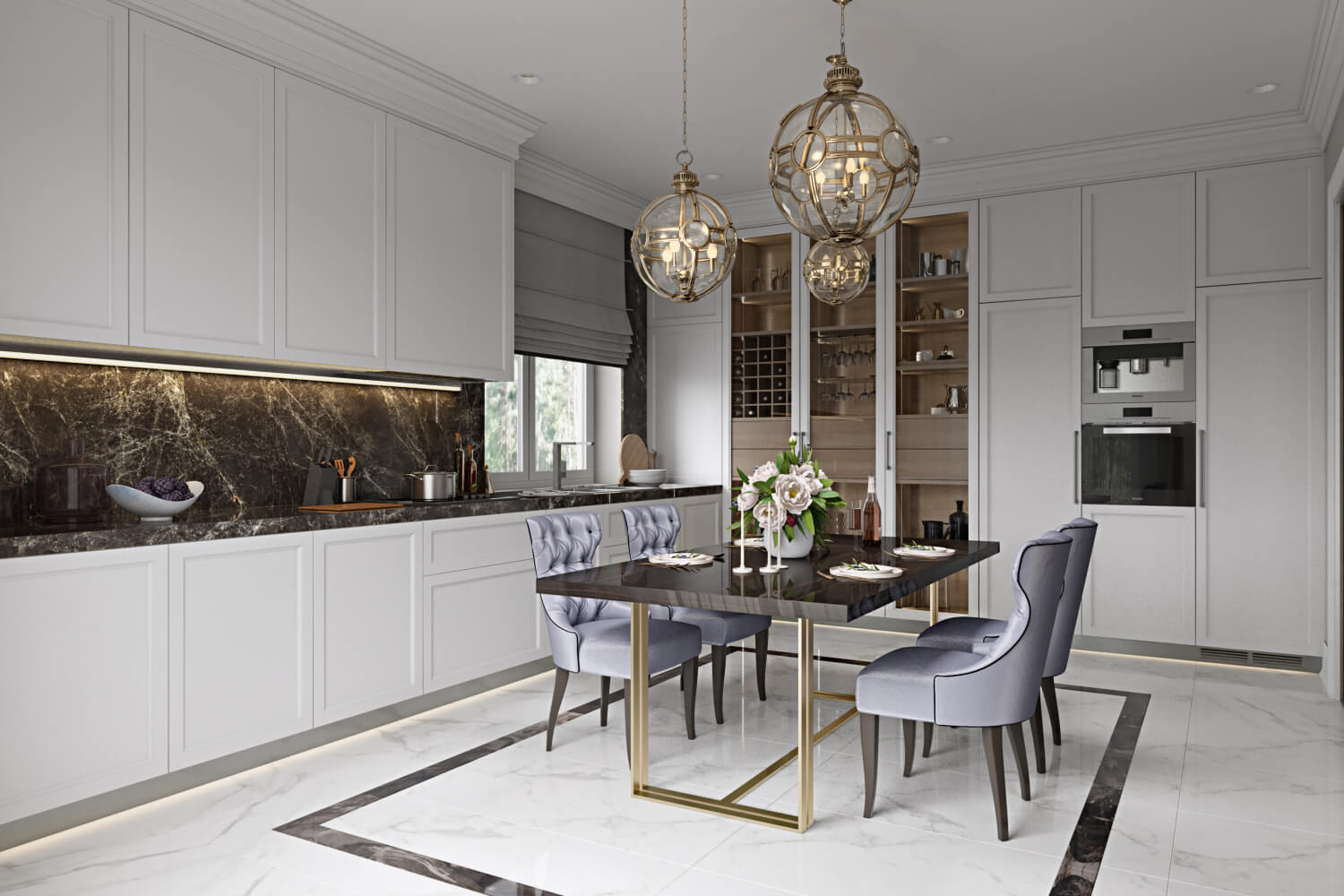 Outsource 3D architectural rendering lets a homeowner see the final result of the apartment or building renovation before the construction starts. So, if the apartment owner decides that he wants any part of the project to be changed, he will be able to say it before any materials and products are bought and installed. Which is a perfect way to avoid exceeded budgets and missed deadlines.
For example, when looking at architectural 3D renders, the client can realize that he actually doesn't want that oak flooring in his bedroom or dislikes the idea of uniting the living room and kitchen into one space. So, the Designer can adjust the project before the flooring is already laid and the wall between rooms is demolished. Which saves time and money that otherwise would be spent on redesigning and remaking home once again.
#4. Outsource 3D Rendering Can Justify the Designer's Ideas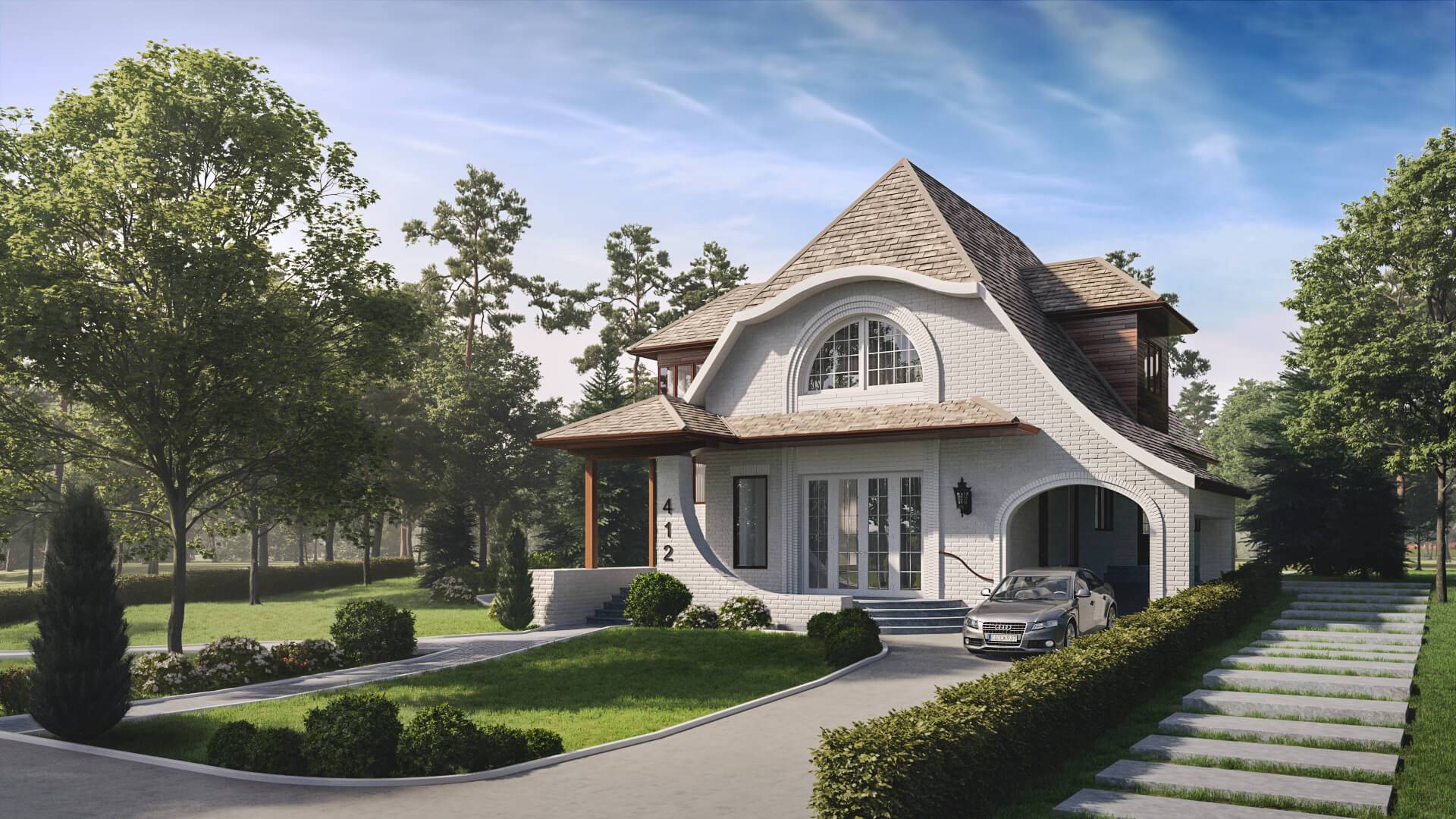 Oftentimes, the owners like the project, but ask to make it cheaper by replacing some solutions or materials. For instance, they might offer to use calcium silicate brick instead of clicker brick for their facade cladding. The owners might think that it's not a big deal since both options are brick anyway. Which is far from the truth. But when the Design specialist tries to explain it, they do not take it seriously and continue to insist on a less costly material.
To convince clients, the Designer could use outsource 3D architectural rendering. Photorealistic 3D exterior design can showcase the house in question with both clicker and silicate brick claddings. When the homeowners see both options, they will notice how much fancier the clicker brick makes the property look. They will see the difference with their own eyes, and be more inclined to listen to the Designer. And then, the latter can explain the functional benefits of that clicker brick, and the house owners will understand that it ensures the beauty and comfort of their renovated home and is therefore totally worth every cent.
#5. Outsource CGI Allows to Speak the Same Language with Clients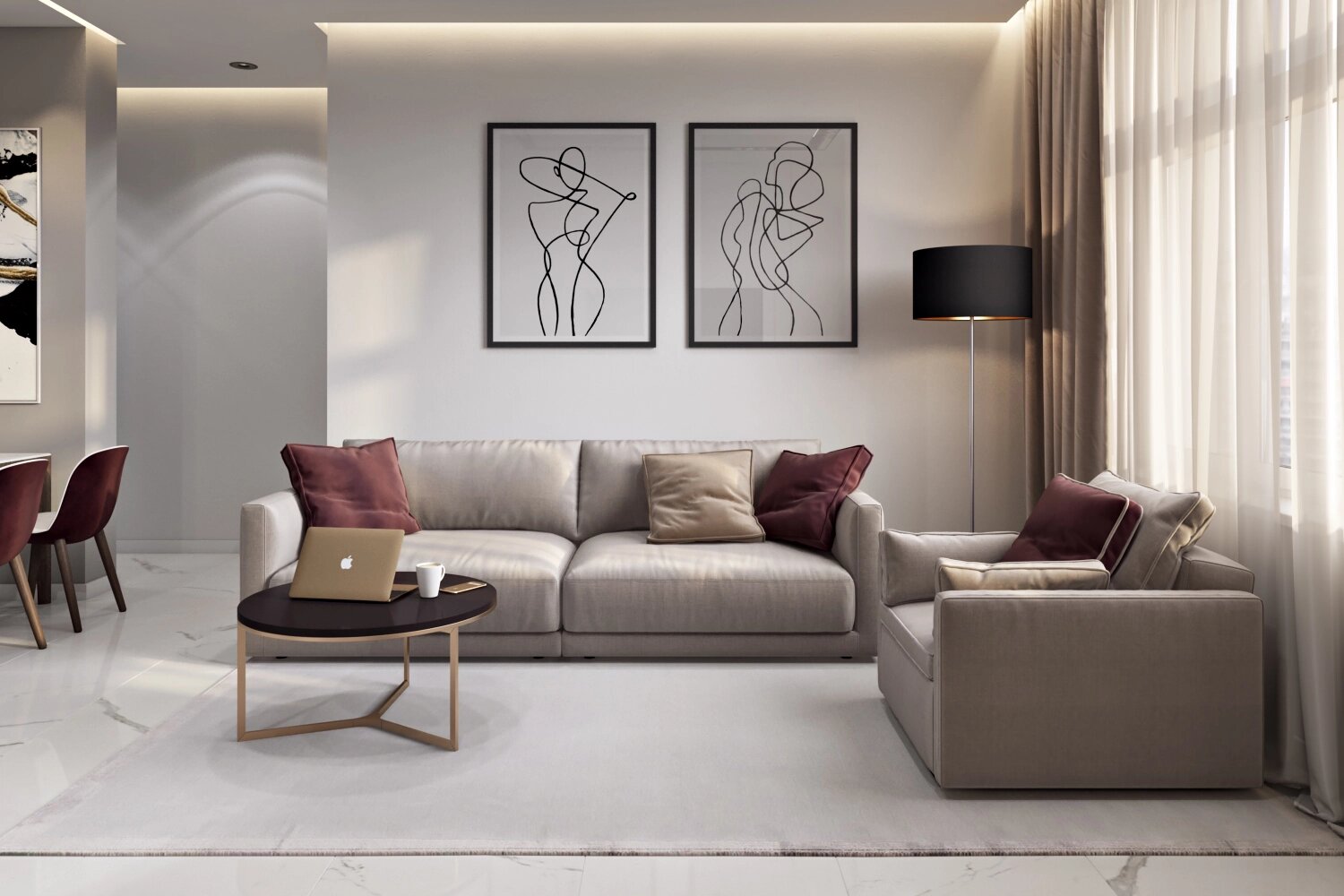 The homeowner needs to be an active member of the remodeling process. In reality, he should be the one making all the key decisions. Which is hard to do if he learns about the design only from drawings and sketches. All these means just cannot help a person without an architectural background to envision the result. So, the homeowner doubts every specialist's offer and asks a million questions.
But with outsource 3D modeling and rendering services, the design specialist and her clients can easily reach mutual understanding. That is because 3D visualization translates schemes and numbers into photoreal visuals that work perfectly for both sides. With outsource 3D rendering, the Designer and homeowner can cooperate effectively, discussing details and making decisions together.
Outsource 3D architectural rendering solves the main problems of home renovation projects. CG images allow for choosing style and materials quickly and wisely, to fix calculation errors before the start of construction works, to ensure that budget and deadline are kept. Also, residential 3D rendering prevents misunderstandings between the Designer and house owners and helps them work together as a team. Moreover, CGI has different options for any task a Designer wants to accomplish. CGI offers 3D floor plans for the overall view of the property, 3D renders of exterior and interior design, virtual tours and animations for a more interactive experience.
Want to deliver renovation projects easily and faster? Contact our company, and we will provide 3d architectural rendering services that will help you communicate with clients and impress them with your talent!
---
Catherine Paul
Content Writer, Editor at ArchiCGI
Catherine is a content writer and editor. In her articles, she explains how CGI is transforming the world of architecture and design. Outside of office, she enjoys yoga, travelling, and watching horrors.