3D architectural rendering company can help architects and designers present their projects of luxury properties. And with the latter, justifying the price is the most challenging part. However, many professionals are ready to face this challenge.
Make sure your exterior design project takes your clients' breath away
There are many reasons for doing it. For architects who come up with interior and exterior ideas, it's the desire to attract a prospective investor and to realize the dream of creating something truly breathtaking. And for designers, it is the need to explain their vision of the future real estate to the clients and convince them that it's worth being brought to life.
Want to learn how much your project costs? See how we evaluate 3D rendering projects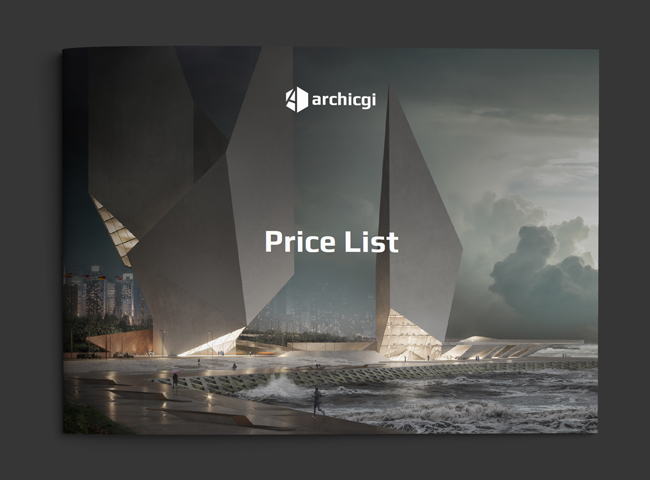 Regardless of motives, all of these specialists need proper presentation materials that can justify the project's cost. But schematic drawings and sketches can hardly be of any use for this. And here is where architectural 3D visualization comes in. A professional 3D rendering company has many tools at its disposal to make an interior or exterior look as luxurious as it is going to be in the future — and therefore, justify the stated price. Join us as we explore the top 5 techniques that make your designs look like a million bucks!
#1. Showcasing materials in photoreal quality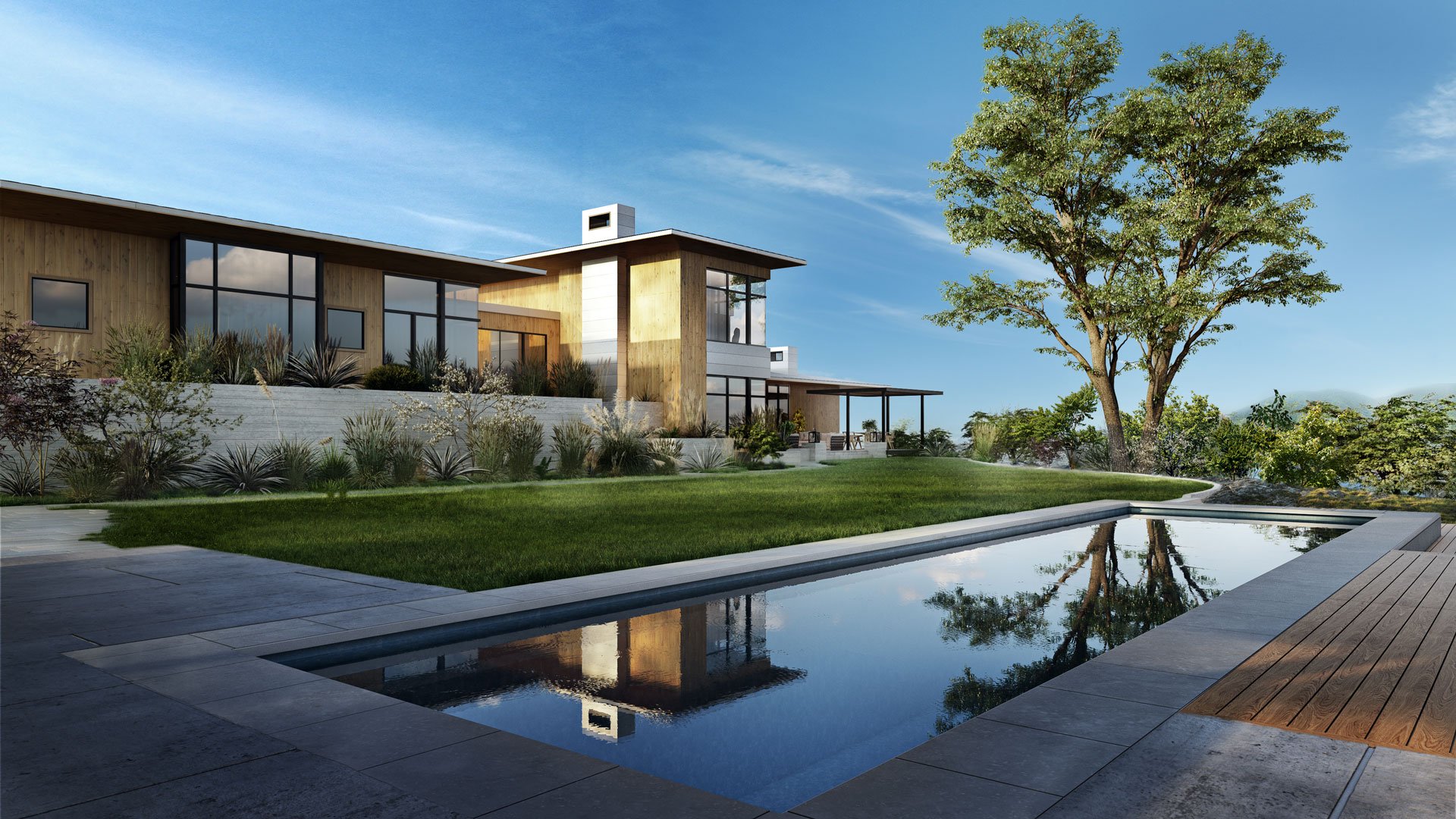 An architect's vision can be expressed in detail on blueprints and sketches, but how to relay it to the stakeholder? This is especially a pressing question when it comes to demonstrating materials, carefully chosen by the designer for their high quality and looks. If the investors aren't convinced that materials' quality justifies the cost of the project, they will be hesitant to pick it up. And showing the samples is not enough to sway their decision. The investors want to picture clearly how the materials will look when applied to a building in question.
Present your architectural project like a piece of art with AI-powered CGI
For tasks like that, a 3D architectural rendering company has access to incredibly powerful CGI tools that can precisely simulate all kinds of materials. High-quality red brick, to give facades a classic feel? How about luxurious marble for tiles and decor? Perhaps some rich mahogany for doors and living room furniture? Fabric and leather for sofas and armchairs so gorgeous one can almost feel their touch? 3D architectural rendering software can do all that, and more!
#2. Using contextual lifestyle elements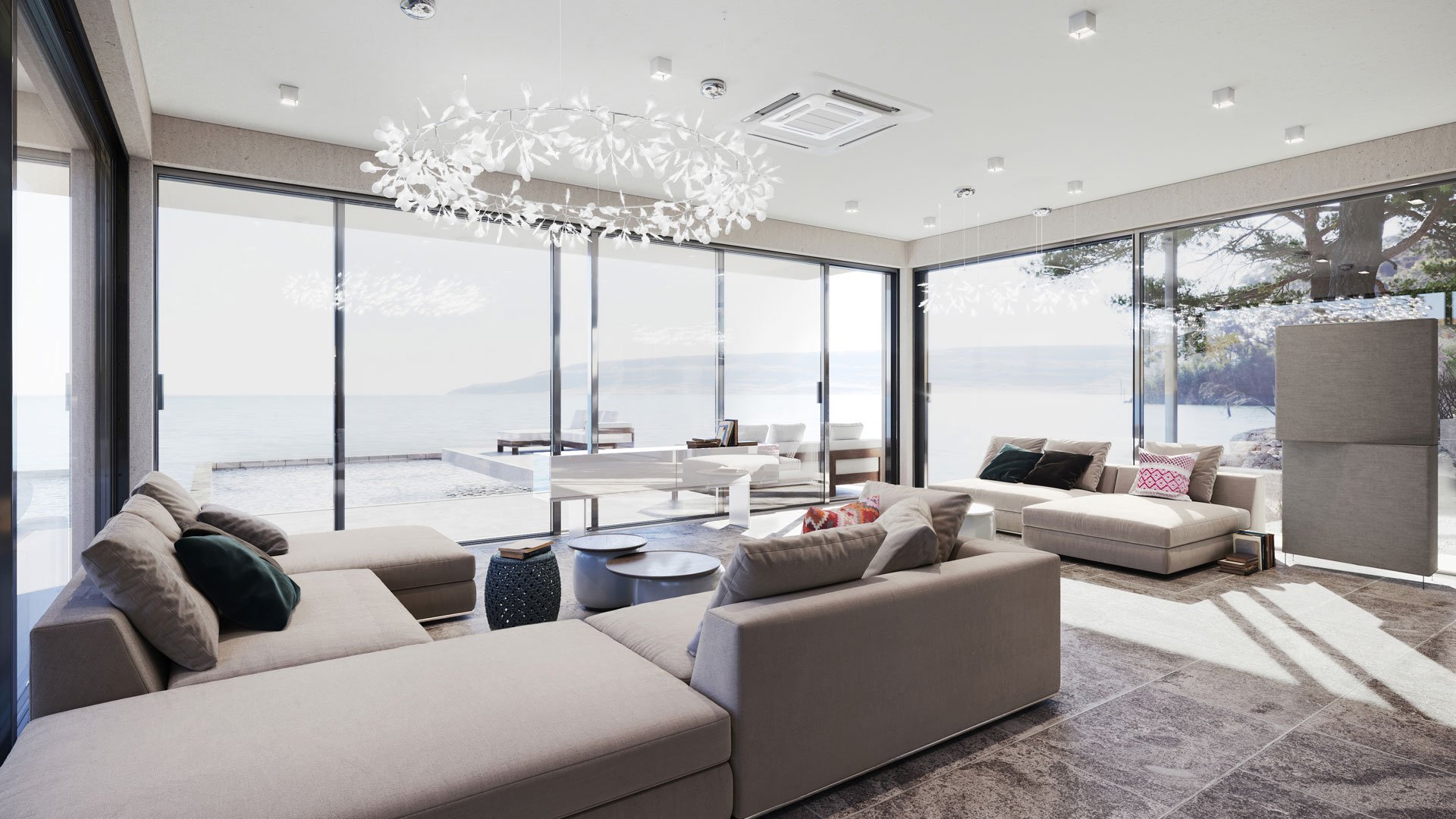 Decor and other contextual elements play a huge role in establishing the mood of environments. To justify the high budget, these details have to exude a luxurious feel. Therefore, a designer carefully plans out every facet of the scene he or she has envisioned. What kinds of decor elements are used, how are they placed, what visual effect they create — all these aspects define if an interior or exterior looks exquisite.
Take your design presentation to a new level with interior rendering
And a 3D architectural rendering company can help bring a unique vision of the design's author to life. Every CGI studio has a vast library of ready 3D models — from something as small as screws to entire skyscrapers. Those collections also contain all kinds of decor items, so a client of a 3D architectural rendering company can either pick whatever fits the design or provide references and leave the rest to the 3D artists.
#3. Adding gorgeous layered lighting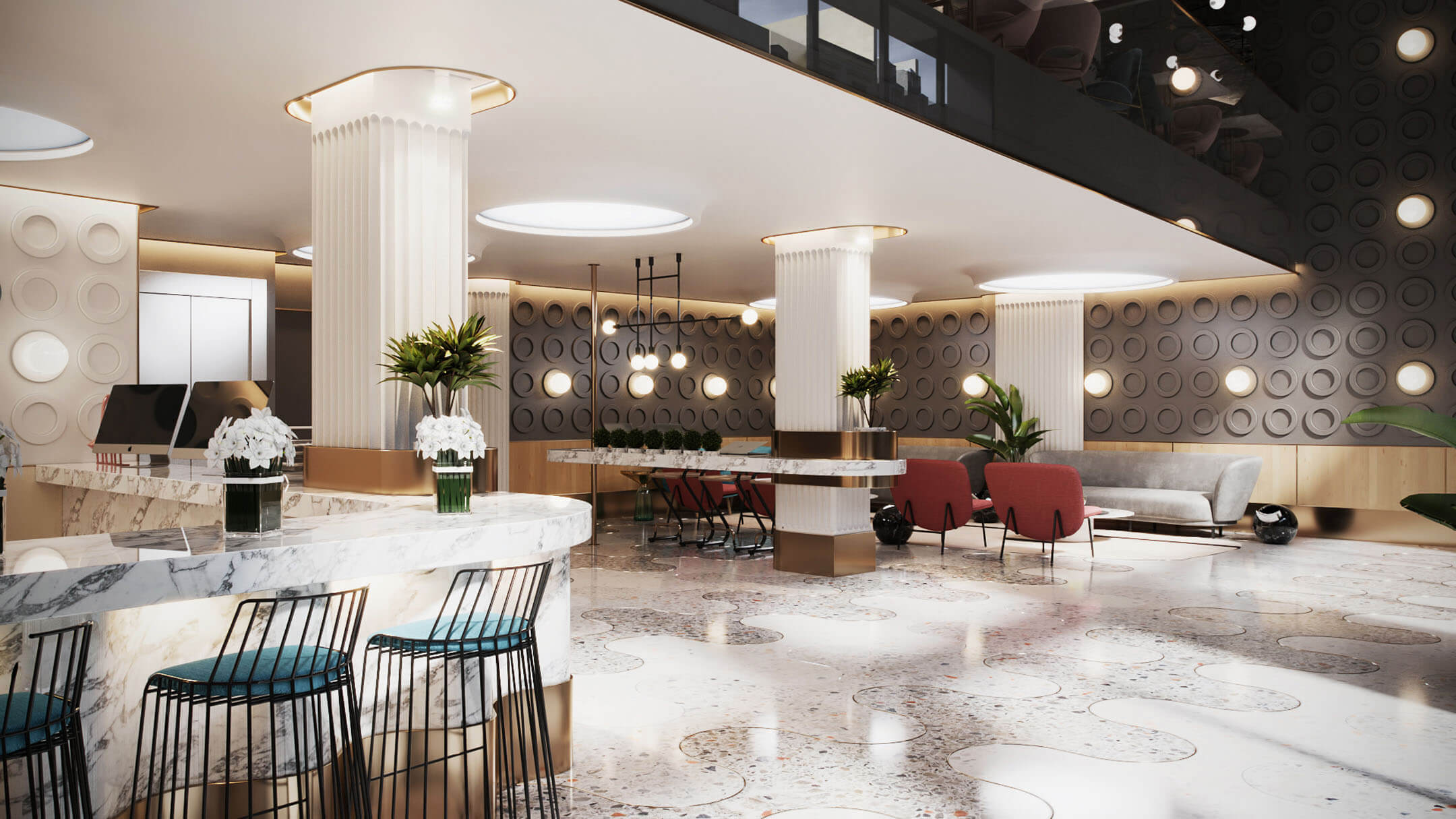 Lighting may seem like not the defining factor when perceiving property value, but in fact, it can absolutely make or break any image. To give an interior a "million bucks" look a designer has to use layered lighting. This means using not just multiple fixtures, but also different types of light — natural, candles, different kinds of lamps, and so on. This would drastically improve the look and feel of a future dwelling and can go a long way in justifying increased design costs.
Get your project estimated in just 1 hour - fill out this brief!
Can a 3D architecture visual feature such effects? Of course! A 3D architectural rendering company uses software that allows for simulating any type of lighting imaginable, adding multiple light sources, editing shadows and reflections. Resulting 3D pictures will look indistinguishable from professional photos. While examining the stunning effect of a lighting scenario elaborated by the designer on the photoreal images, the viewers will be likely to understand that this masterful work is worth the stated price.
Want to make your designs look worth the projected budget? Contact our CGI company for professional 3D visualization services to achieve just that!
Immerse clients into your design projects with a 3D animation
---
Valerie Adams
Blog Writer
Valerie is an editor and content writer. She used to work on news and entertainment TV channels and in a fashion & design magazine. In her spare time, she enjoys visiting foreign countries, art events, film and street dancing festivals.
---
Catherine Paul
Content Writer, Editor at ArchiCGI
Catherine is a content writer and editor. In her articles, she explains how CGI is transforming the world of architecture and design. Outside of office, she enjoys yoga, travelling, and watching horrors. 
---
Irma Prus
Content Writer, Copywriter
Irma writes articles and marketing copy for ArchiCGI. Her dream is that more people discover the power of CGI for architecture. Irma is into neuromarketing, ruby chocolate and Doctor Who series.
---
Jimmy Ward
Marketing Specialist, Media Buyer
Jimmy is the senior magician of media and stunning ads. He loves a good joke, his beloved dog Mario and craft beer. But don't be fooled by his smile: Jimmy is ruthless when it comes to lead generation.
---
Keith Gardner
Senior Project Manager
Keith is a seasoned scrum master who can turn even a team of complete strangers into a well-oiled machine. Outside of work, he is the king of social games and a caring dad for a ferret Tyra.
---
Emma Collins
Senior Email Marketer at ArchiCGI
Emma could have become an actress. Yet she chose a career in marketing - which we think is awesome! So Emma helps businesses connect with us and writes some powerful marketing copy.