Whether you are a beginner or an experienced architect from a trustworthy company, the first meeting with a potential customer is always a special challenge. A lot of things depend on the success of architectural presentation: will you sign a contract? Will your cooperation continue in the future? Will they recommend your services to others? Will the good word about your talents spread or not? Even if you read the latest books on architecture and use the newest architecture apps in your practice, knowing a lot about your subject doesn't mean being able to present it well. As they say, you only have one chance to make the first impression, and this is why your first meeting must have a clear plan.
Using our vast experience in negotiating with clients, we've created 13 tips specifically for you. This check-list can help you leave a good impression and increase the probability of a successful deal. The advice we give will be especially helpful for newcomers who have never participated in meetings before. However, experienced architects can also refresh their memories and make sure that they don't miss anything during the meeting.
The Check-List for Architectural Presentation
Here is what you should consider before the actual meeting:
#1. Determine the right place for a meeting
You can conduct it on the client's territory or in your own office, but don't forget that it must look good and reflect your professional and personal reliability. If you don't have an office, meeting in a cafe or another crowded place wouldn't be a good idea. The noise will certainly disrupt your presentation and distract both of you. A better solution would be to rent a conference room in a business center.
#2. Gather relevant info about the potential client
Before meeting face to face, it's better to know who you'll be talking to. If possible, look them up – find out more about their job, the company they work in, your mutual interests or acquaintances. All of it can become useful for establishing a good rapport during your presentation.
#3. Check your appearance
This is what your potential customer sees before you even start speaking, so you must be ready to make a good impression. You can use the information from the previous tip to adjust your look accordingly. If the person you meet with works for a big company, it's better to follow a formal dress code and choose a suit. If the company is small, you can be more casual and wear a pullover instead of the jacket, or dark jeans instead of pants. In any case, for a successful presentation you should look fresh and clean.
#4. Introduce yourself
Make sure to tell a little about yourself and your architecture studio. Of course, you shouldn't share too much and talk for too long, so don't forget to ask your client about himself and his business and listen carefully. After that, it would be relevant to exchange your business cards.
#5. Find out more about the client's 
plans
 and expectations
After the introduction, you should make a smooth transition to more specific questions – ask about the person's vision of the project and their expectations on your cooperation. It's very important to be prepared for comments and to ask for more details, as this way you can quickly understand what is needed from you.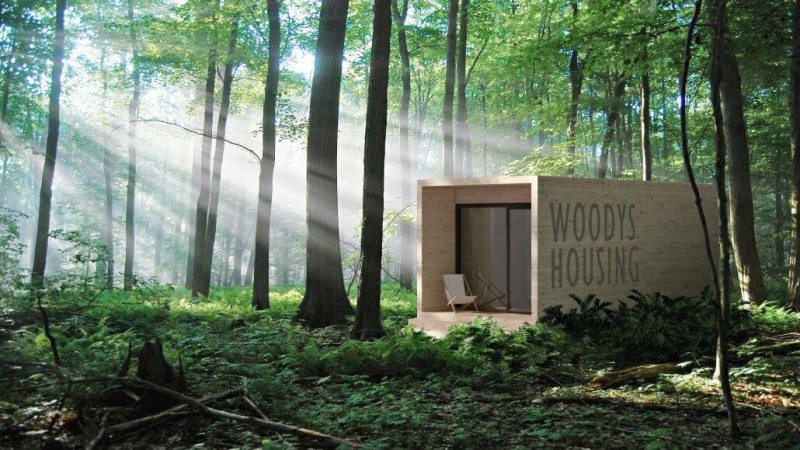 #6. Tell about your strong sides
As soon as you realize what the project demands, you can present possible solutions to the problem and explain the benefits of working with you. There is a considerable competition on the architecture market, so you must show that you stand out among other architects. As a result, you must think about your best qualities beforehand.
#7. Use simple language
Of course, since this is an architectural presentation, you'll have to use specific terms every now and then. Still, you shouldn't overuse them because too many complicated or slang words, or detailed descriptions of work process can make people feel awkward and uncomfortable.
#8. Provide visual proof of your professionalism
A visual demonstration is always better than a thousand words, especially when it's an architecture presentation. Don't forget to prepare a portfolio of your past projects – images of buildings of your design will instantly give the client the right idea about your personal style. If you don't have photos, you shouldn't worry – photorealistic renderings are also a great solution, and you might like rendering price even more.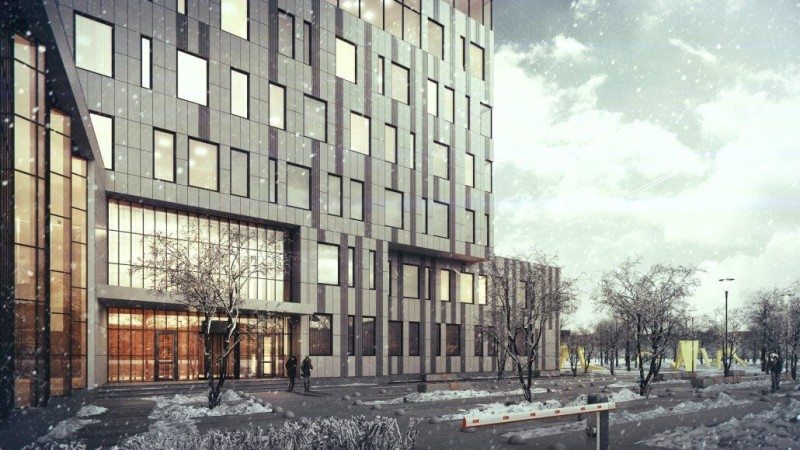 #9. Maintain a dialogue
Every meeting is a dialogue between two people, even though your main goal is to present yourself. As a result, you should make sure to take into account all ideas that the customer suggests. Even if as a professional in the architecture field, you will see that not all of them are realistic, you should be ready to explain how things work in real life and suggest alternative solutions.
#10. Print out your offers
For an architectural presentation, it would be perfect to create a short booklet dedicated to your studio, its services and benefits, as well as your best projects, professional awards, and contacts. Another option would be to present the same information in A4 format. In any case, it is nice to have something to give to your client. This way, he will remember you much better.
#11. Discuss the budget
It will be nice to know what the other party can afford, but we recommend avoiding naming exact figures during the first presentation. First, it is important to understand what exactly the person wants and formulate a technical assignment. However, you certainly can use the prices of your previous projects as examples.
#12. Make notes
Take a notebook with you and write down all important information. It will show that you approach the task seriously, and you'll also be able to read your notes afterwards if you forget something.
#13. End the meeting looking forward to a new one
Be sure to discuss your future actions and thank the client for his time.
While the main goal of meeting a new customer is to strike a deal, you shouldn't put too much pressure. Give the person some time and space to think about your conversation and make an informed decision. In any case, a perfectly conducted architectural presentation improves your prospects greatly. The recommendations above will help you demonstrate the level of your professionalism even before the start of the actual work.
In addition to this, it's good to remember that the client is not the only person who makes a decision – you do too! If you don't like this person, your cooperation probably won't work out. Also, the budget offered to you may be too small or unrealistic. If you reject the project, be sure to say  openly, but do it politely. You can even suggest other options – for example, recommend your colleagues whose work is less expensive than yours. By being sincere and friendly with potential customers, you invest in your successful professional future.
Last but not least, don't forget that you can always contact ArchiCGI team and make your presentations more memorable with the help of high-quality architectural rendering.
We wish you productive and fruitful meetings!
---
Jimmy Ward
Marketing Specialist, Media Buyer
Jimmy is the senior magician of media and stunning ads. He loves a good joke, his beloved dog Mario and craft beer. But don't be fooled by his smile: Jimmy is ruthless when it comes to lead generation.