CGI Solutions for Architecture, Design,
and Real Estate Professionals
Discover handpicked CGI products to cover all of your visualization needs, and beyond. Superior quality. Fast delivery.
It's so easy
Tell us what you want to achieve with your visuals and share any materials you have — our team will suggest solutions that best suit your requirements and budget.

COMPLETE THE BRIEF
Send us a completed brief along with materials necessary to estimate the project.

STAY IN TOUCH
Review preliminary results and leave your feedback for us to continue or make corrections.
APPROVE
Approve the draft version of the 3D rendering you like and want us to deliver.
Learn more about our pricing
Wonder how much your 3D rendering project could cost? Take a look at our price list. You will find examples of various CGI products with prices and timing, and see the pricing packages.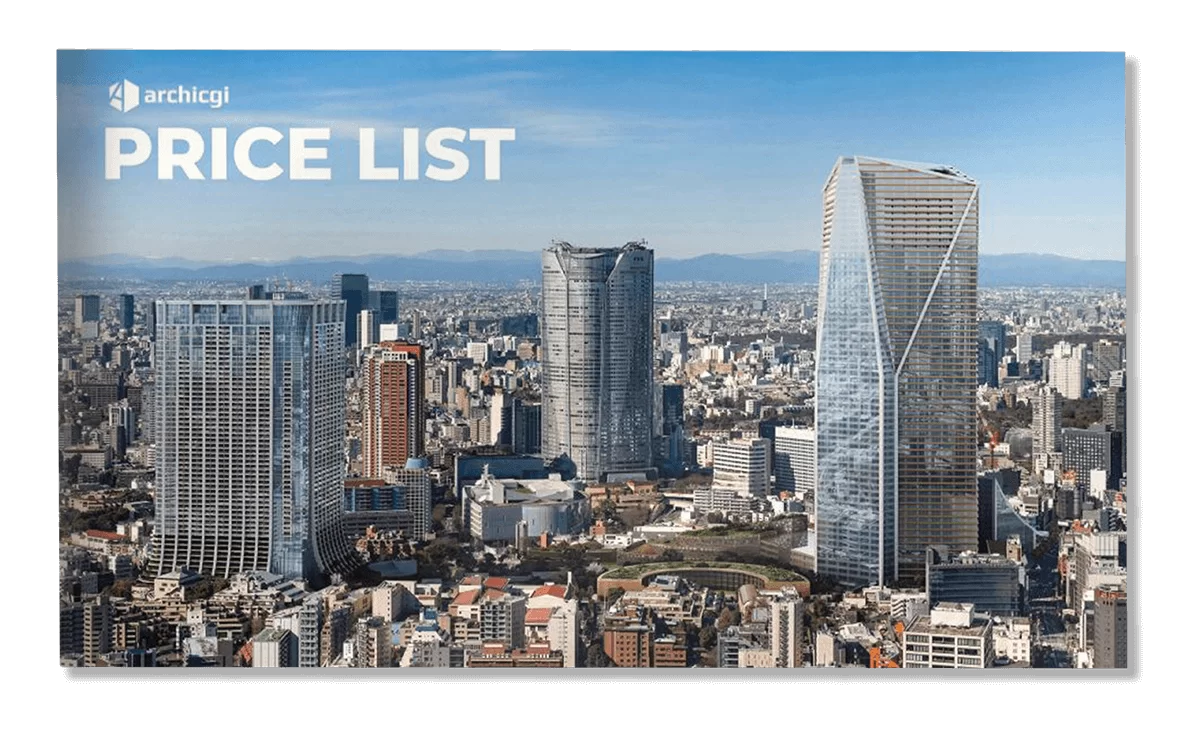 Frequently asked questions
I'm not sure which CGI solutions I should get. What do I do?
It's not a problem! Contact our client manager through the chat window on this website — they will help you make the best choice for your specific business needs.
What if I have a limited budget?
Feel free to get in touch with us through the chat window on this website; our client manager will help you select the most optimal package of CGI solutions tailored to your needs and constraints.
I don't have all the project files yet. What should I do?
Contact us, and our client manager will provide you with a list of files that are necessary for completing your CGI project within the shortest timeframe. You can reach us through the chat window on this website.
How can I get a quote for my project?
Simply fill out the request form below and our client manager will be in touch within 1 business day. You can also use the chat window on this website.
Get a Free Demo of ArchiCGI Services
Schedule a video presentation with our manager and find out how CGI can benefit your business and how to optimize your current CGI production workflow. The manager will answer your questions and give qualified advice.