3D Architectural Rendering 101 A Definitive Guide
3D Architectural Rendering 101
A Definitive Guide
Today, we're seeing the development of many technologies aimed at making architecture, engineering, and construction processes more time and cost-efficient. Those cutting-edge solutions change the way architects work, opening new possibilities for them. One of the most game-changing technologies here is 3D architectural rendering. And all the industry leaders are already using it, setting a high bar for every player on the market.
At the same time, many of those architects who already use 3D rendering in their work are completely unaware of the full range of possibilities this technology has to offer. For instance, one might not know about the great variety of 3D products, the quality true professionals can achieve, or the ways to save money while still getting top-notch visuals.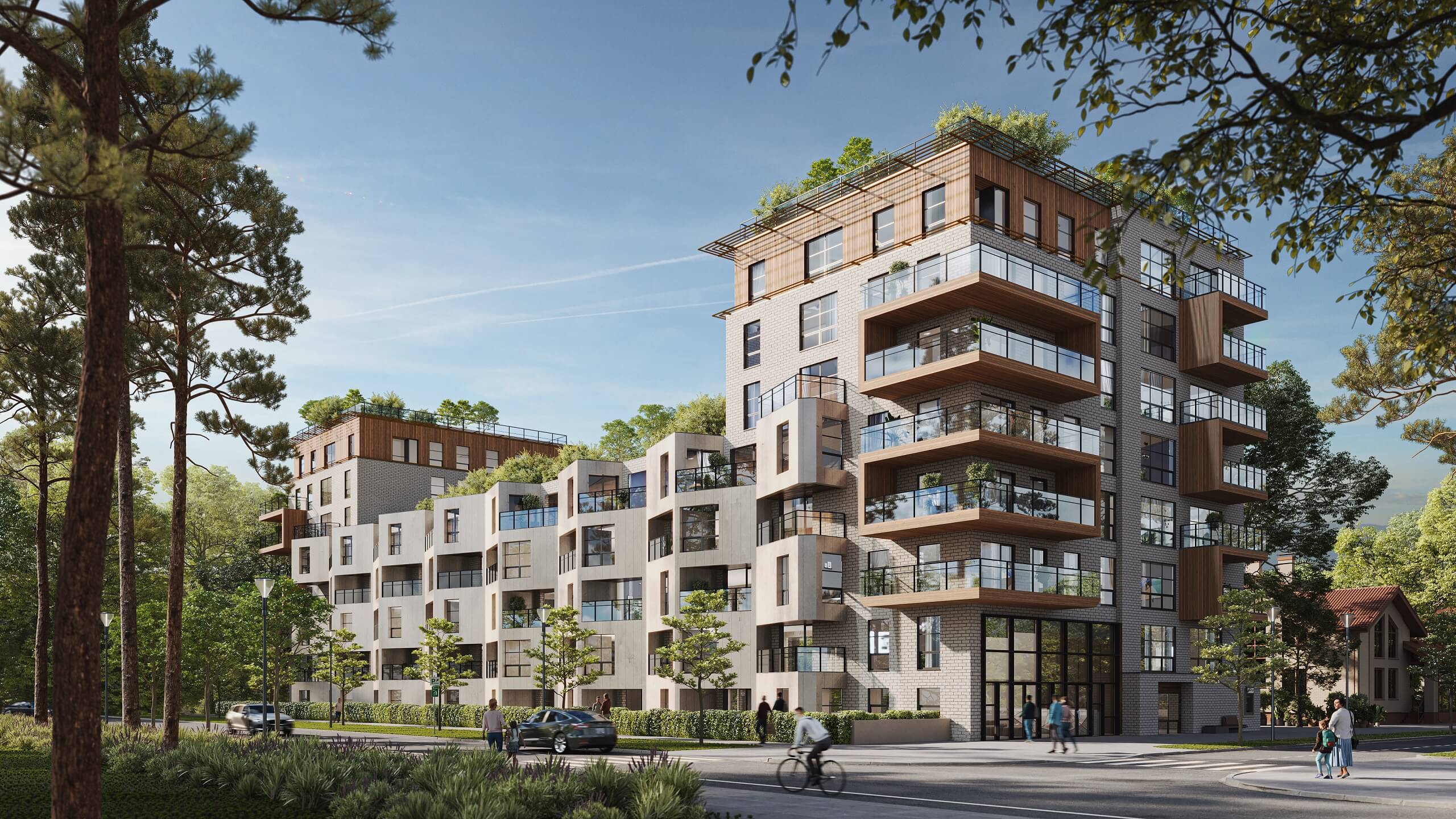 As a 3D visualization company, we know it all too well. Having worked with numerous clients over the years, we developed a special approach to architectural rendering projects. We're always happy to consult our clients and help them find the best solutions to suit their particular needs. In fact, we've heard the phrase "I never knew that possible!" so many times that we decided to share some of this knowledge with everyone. So, we created this guide on 3D architectural rendering. Here, you can find answers to all the burning questions about it in the most concise and clear form.
We guarantee that after reading this guide, you will look at project presentations and marketing activities in a totally different way. Furthermore, you'll find out how to find a perfect CGI contractor and get the most out of working with a 3D services company. Sounds exciting? Well, let's dive into this and learn everything there is to know about the magic of 3D visualization!
In this chapter, you'll learn the definition of architectural 3D rendering. What's the difference between 3D rendering and 3D modeling? Find out right now!
What software is used to create 3D graphics? Why is the choice of file format important in architectural visualization? Learn everything you need to know about 3D visualization software and formats in this chapter!
What are the ways you can use 3D architectural rendering? Well, there are plenty. From creating compelling project presentations to marketing your firm's services — check out all the possibilities you get with CGI right here!
If architectural CGI is so helpful, why hasn't it become a solid industry standard? Because many seasoned professionals still have their reservations regarding this new technology. But those are nothing more than myths, and we're ready to debunk each and every one of them. See for yourself!
Was does the workflow of a 3D rendering project look like for you — the client? How does the communication with your 3D artists happen? What's your role in this process? Learn that and a lot more in this chapter!
In this chapter, we'll tell you everything you need to know about the stages of the 3D architectural rendering process. Are you curious? Want to know how the magic happens? Then read on!
The 2 main types of architectural 3D visualization are interior and exterior CGI. Each of those has several subtypes that allow architects to demonstrate every aspect of their concepts in the most flattering way. See the examples right now!
How to spot a top-notch 3D render at the first glance? What are the most common mistakes you can find in architectural CGI? Find out in this chapter!
What makes up the cost of architectural 3D rendering? And, most importantly, how can you save on it without sacrificing the quality? Get all the answers in this chapter!
How long does it take to produce high-quality 3D visualization? How does the project duration depend on the scope of work? Learn the precise timeframes right here!
How does one choose the right provider of 3D architectural rendering services? How to tell real professionals from amateurs? We have all the answers for you in this chapter!
How does one start a 3D rendering project? What references does an architect need to submit to get the best results? Find out all the details right now!
Want to see an example of what you can get with professional architectural CGI? Check out our top case studies right here!