3D Exterior Rendering
Harness the Power of CGI for Getting Across Your Ideas.
1-day Start, 1-Week Delivery, On-time Guarantee Available

Project Development
Show all design options — with finishes, materials, doors, windows, etc. With 3D exterior rendering, it's a piece of cake.
Architectural Presentation
Impress clients with cg artwork showing your exterior design in detail — in a photoreal environment, with beautiful lighting.
Property Marketing
Pre-sell real estate faster than ever before — with showstopping 3D masterpieces that will help your listings stand out. 
Types of Exterior Rendering Solutions
Use these CGI assets to make your idea a center of attention everywhere: at the client presentation, competition, on social media, and on your website.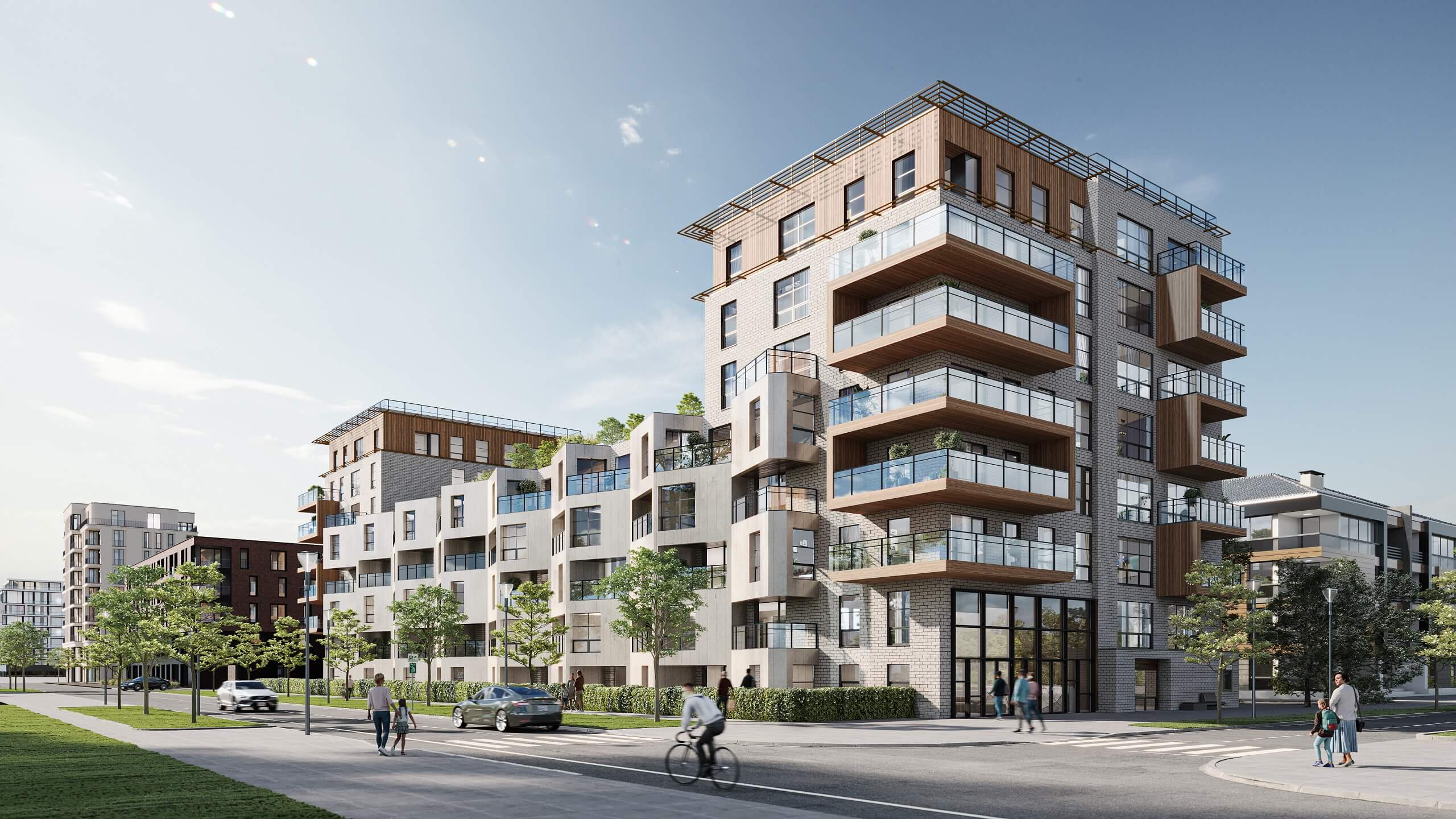 Still 3D Renders
Show the real estate from any camera angle, in any light and environment. You will get magazine-worthy exterior renderings that will capture viewers' hearts.
3D Exterior Animation
The 3D animated video will show every benefit of your design — in movement, with all the special effects you want, and with an impact of a Hollywood movie.
3D Exterior Animation
The 3D animated video will show every benefit of your design — in movement, with all the special effects you want, and with an impact of a Hollywood movie.
Various Lighting Scenarios
Day

Night
Exterior Visualization Workflow
Fill in the Brief
Download the brief document below, send it to us with a plan or photo attached to get project estimation and start.
Stay in Touch
Use our CGI CRM to ask questions, check on the project progress, give feedback and ask for corrections if need be.
Get Results
View and approve the final result – beautiful 3D exterior imagery that will blow your clients' minds away.
What does a brief include?
To get a 3D exterior project started, you need to send the CGI studio a set of materials – such as plans, texture samples, style references. Need the full list of files and details required? Just download the brief.
Photorealistic Exterior Renders Filled with Emotion
Frequently asked questions
What is exterior rendering?
Exterior rendering is the process of creating three-dimensional visuals showing the exterior design of architectural projects to be built. It is done by 3D artists using computer software. Exterior rendering can show the architecture itself as well as the buildings' surroundings in photorealisitc quality. It is widely used by architects and real estate professionals in presentations and marketing materials.
What are the types of exterior rendering?
Depending on an architectural project type, there can be residential and commercial exterior rendering. Also, exterior rendering comes in different formats: it can be in the form of static images or a dynamic 3D animation. The latter shows architectural projects in motion in a digitally made video. On top of that, there are interactive augmented and virtual reality 3D solutions that provide the most immersive experience for the audience.
What is the cost of exterior rendering?
The exact cost of a particular exterior rendering project depends on many factors. They include the task complexity, the number of renders needed, the architectural style of a project, and so on. Also, the estimate highly depends on working hours spent by 3D artists on the task. You can learn about the prices in more detail if you download our price list. To get an estimate for a particular exterior rendering project, please contact ArchiCGI client managers via chat or e-mail.
How long does exterior rendering take?
The exact time needed to complete an exterior visualization project depends on its complexity, the number of renders needed, and other factors. However, one can say that the average turnaround time for completing an exterior visualization project is 1 week.
How to order exterior rendering services?
To get exterior rendering services, one should contact ArchiCGI client managers using online chat on our website or email and send a project brief. Ideally, the latter should include general information on the project, drawings, references for materials and finishes, requirements for the surroundings (with photos if available), and mood references. After getting a brief, 3D artists will get down to work and deliver stunning CG visuals as soon as possible.
What software is used for exterior rendering?
The list of software for exterior rendering includes 3Ds Max, Corona Renderer, V-Ray, Blender, Autodesk Revit, Lumion, Cinema 4D, and many other tools.
Contact Us
Have a project you'd like to discuss? Wonder what 3D rendering solution will suit you best? Have a question on how we work? Leave a message here – and we'll get in touch!
See how our 3D exterior rendering pipeline works for our clients