Restaurant rendering is a modern tool for creating visual representation of ideas that any hospitality interior designer has to use to stay relevant and keep up with competition. Creating a gorgeous design is the easy part compared to actually selling what is essentially a piece of paper. Presentation is key – and nowadays traditional means just don't cut it.
There are lots of ways a designer can sell ideas with, sure. But there is no denial that it's nearly impossible to convince potential customers or investors with sketches or PowerPoint slideshows. 3D visualizations are a trendy tool that you can use in design presentations with great success. Even complex interiors like restaurants are not a problem to create for an architectural rendering company. ArchiCGI offers you a better alternative to wasting time and paper: today you'll learn 5 reasons why 3D visualizations will help you win contracts!
Restaurant Rendering: Winning The Contract
#1. 3D Visualizations Show Things That Don't Exist Yet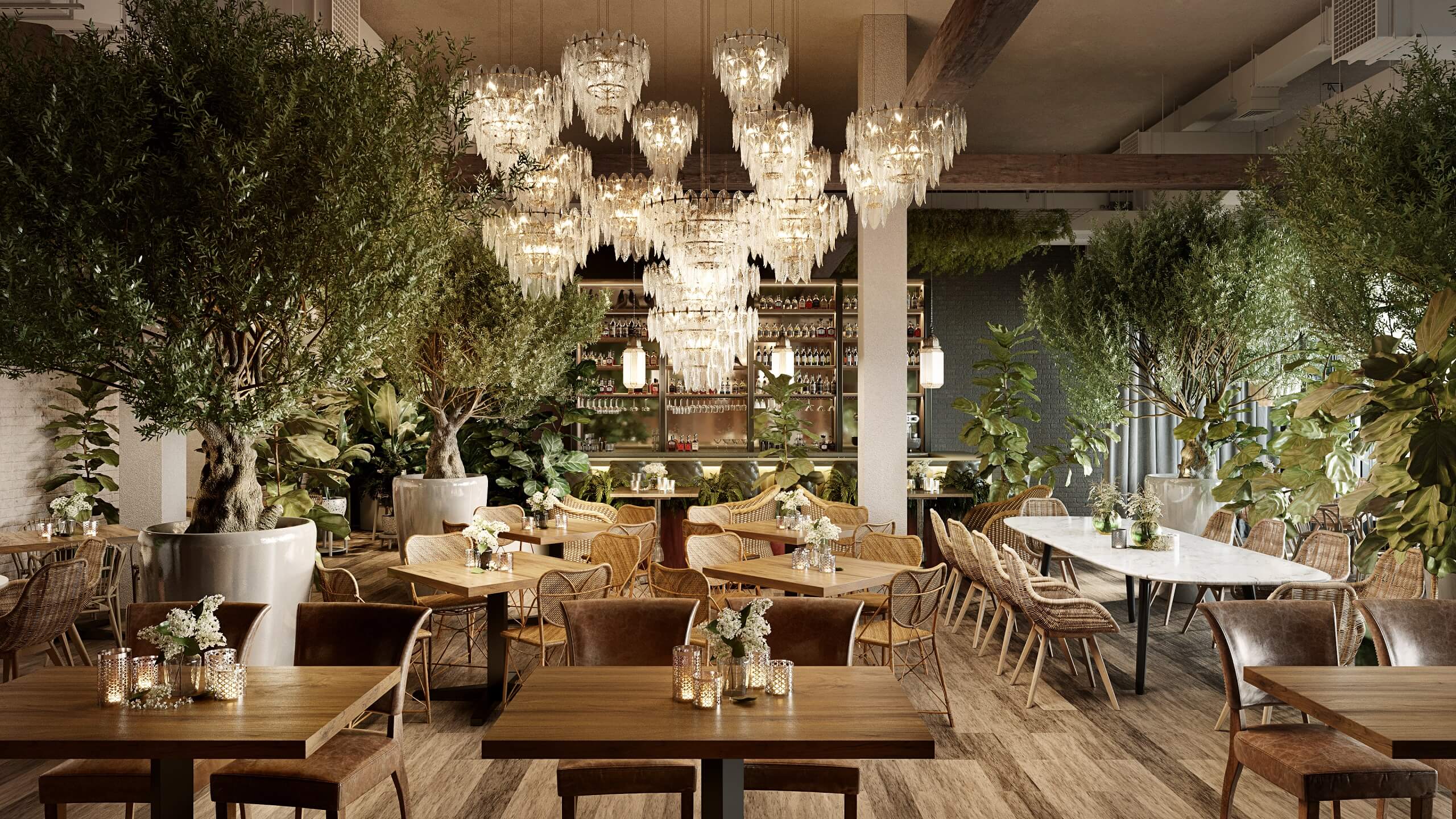 You have a brilliant venue design in mind, but clients won't buy it if they can't see it. Here comes 3D restaurant rendering. The most important thing about CG is that it is used to visualize objects that aren't created yet. This way you can show what you can do instead of telling – and we all know that this is the most convincing way to market your ideas.
#2. CGI Is More Effective And Flexible Than Hand-Drawn Sketches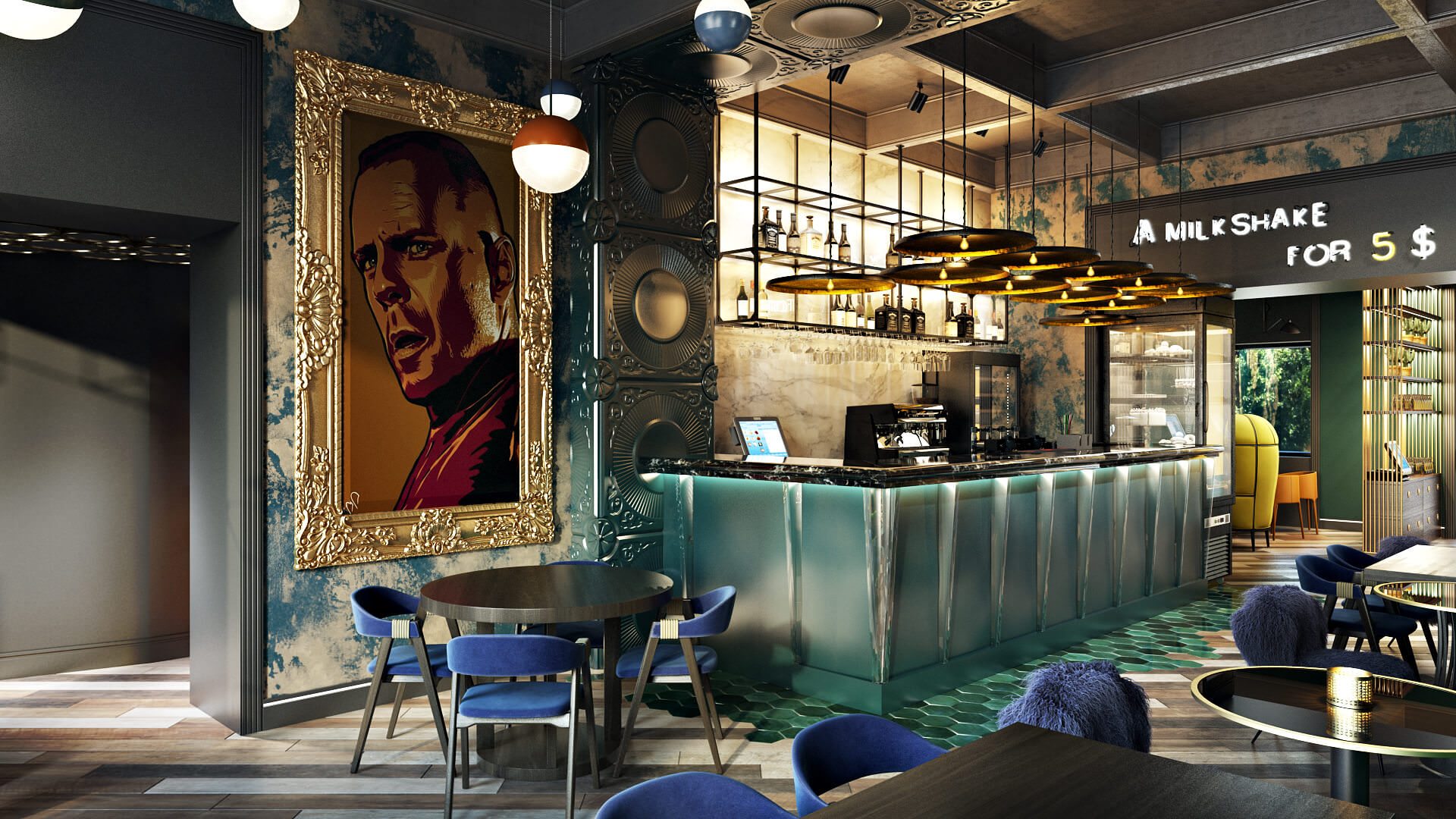 Freeform sketching is known to be a good exercise and an efficient ways of drafting designs. That is true until you reach the product presentation stage – doodles aren't quite fit for this project stage. You need something solid – and 3D rendering is your best bet. Digital images are fully controllable and customisable, which is great at early production stages. Using online feedback services like CGI CRM you can oversee render creation process and constantly update details.
Take your design presentation to a new level with interior rendering
#3. 3D Graphics Can Be Used In A Variety Of Ways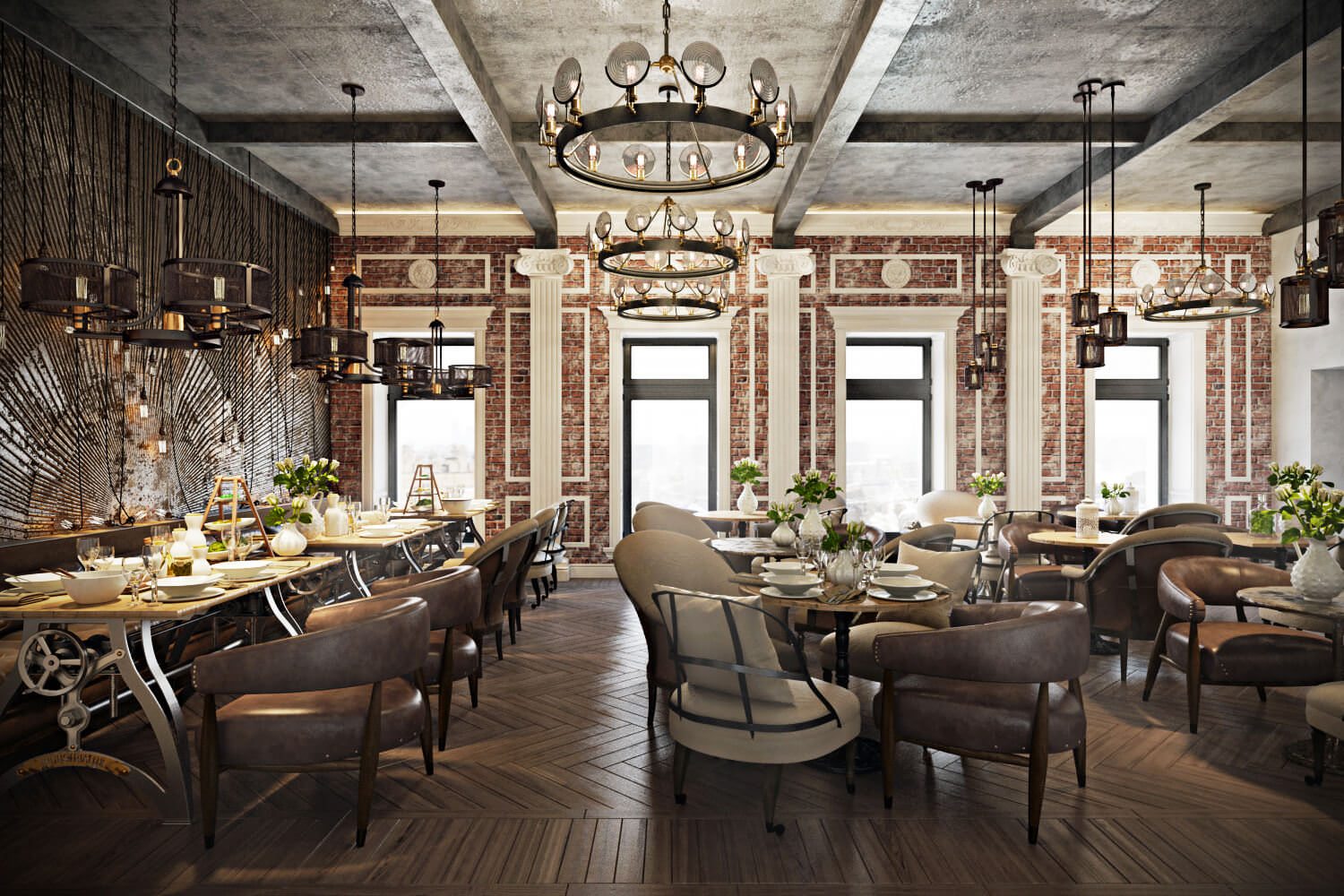 Materials for a successful interior design presentation have to be varied if you expect them to work. Still shots on their own may look enticing, but they are not enough. Restaurant rendering can be done in animated form as well. Short 3D fly-throughs or other kinds of animations can work wonders when it comes to provoking an emotional response from clients – excitement sells products. Think of more creative ways you can make your restaurant ideas stellar.
#4. CGI Provides Better Interactivity
Drag image to see virual tour
Modern marketing requires promotional materials to be interactive. 3D rendering is used in gaming industry – why don't use it in restaurant project presentations? Imagine this: instead of just looking at pictures, clients will be involved in the process. For example, they are free to drag items across a screen or smartboard or add elements from library you provide with it. Another option is using VR – it is extremely effective in conveying atmosphere of the future restaurant.
#5. 3D Images Showcase Selling Points Of Your Designs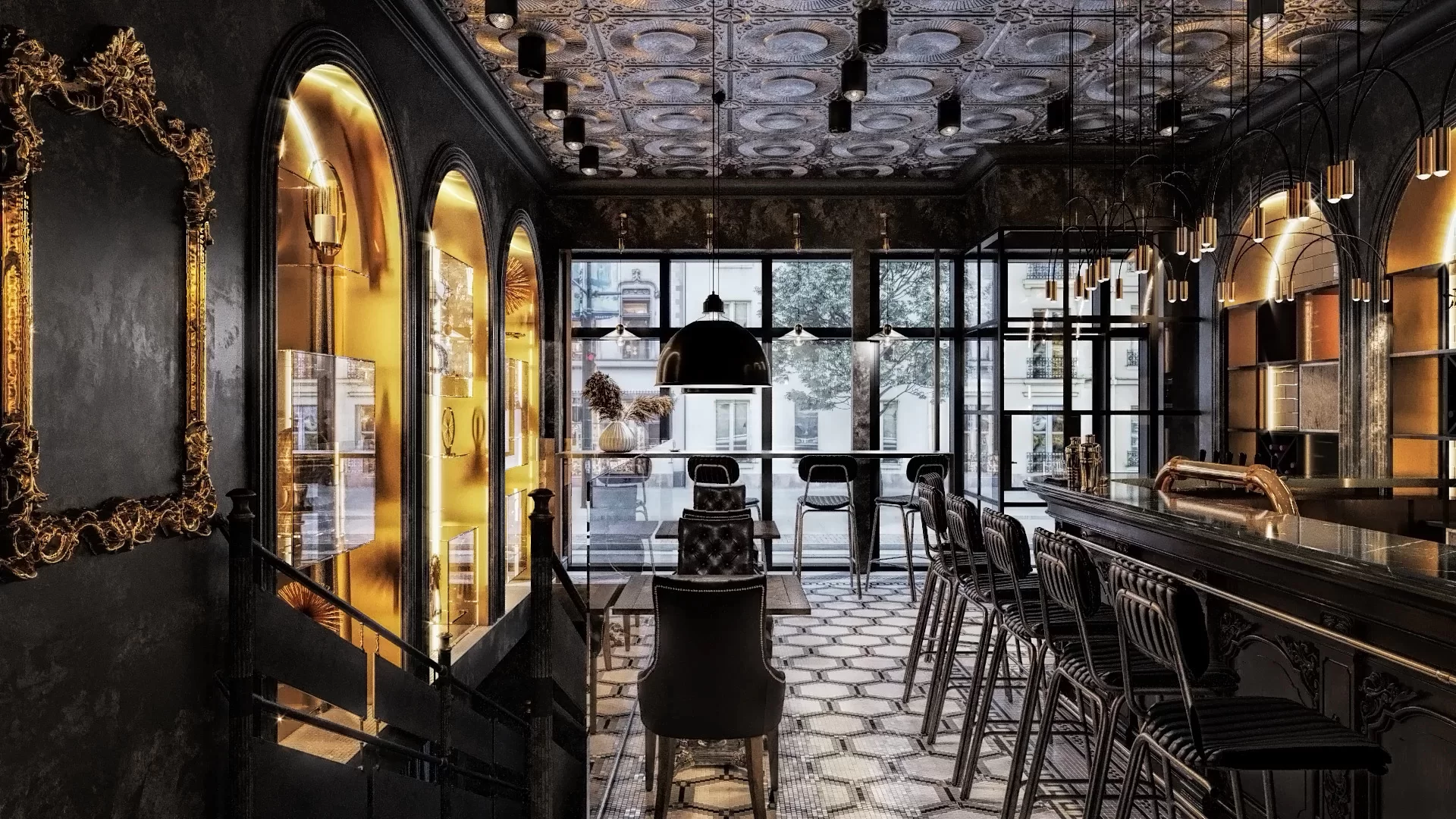 The hardest part of any product presentation is demonstrating why your idea in particular is innovative or just works. Details that enhance original ideas are often overlooked during project development. Missing out on such important things means you won't be able to sell your restaurant design. 3D rendering helps avoid that. Lighting, wallpapers, furniture quality, decor – all that can be thoroughly customized to show the main selling points of future venue.
Want to learn how much your project costs? See how we evaluate 3D rendering projects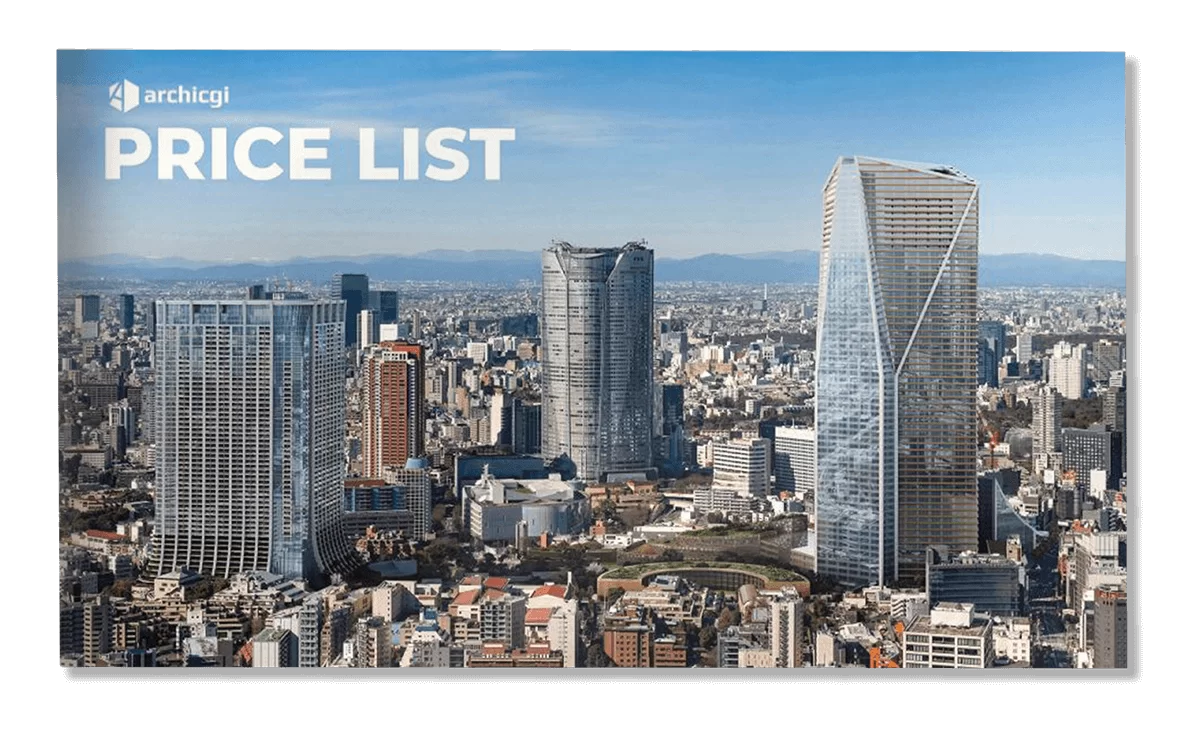 If you are fed up with having to resort to traditional means of presenting your interior designs, 3D restaurant rendering is a perfect solution for you. You can start using cutting edge technology to attract clients today. Visualize your ideas with our professional 3D rendering services!
---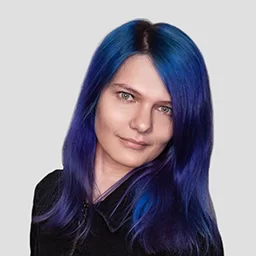 Catherine Paul
Content Writer, Editor at ArchiCGI
Catherine is a content writer and editor. In her articles, she explains how CGI is transforming the world of architecture and design. Outside of office, she enjoys yoga, travelling, and watching horrors.