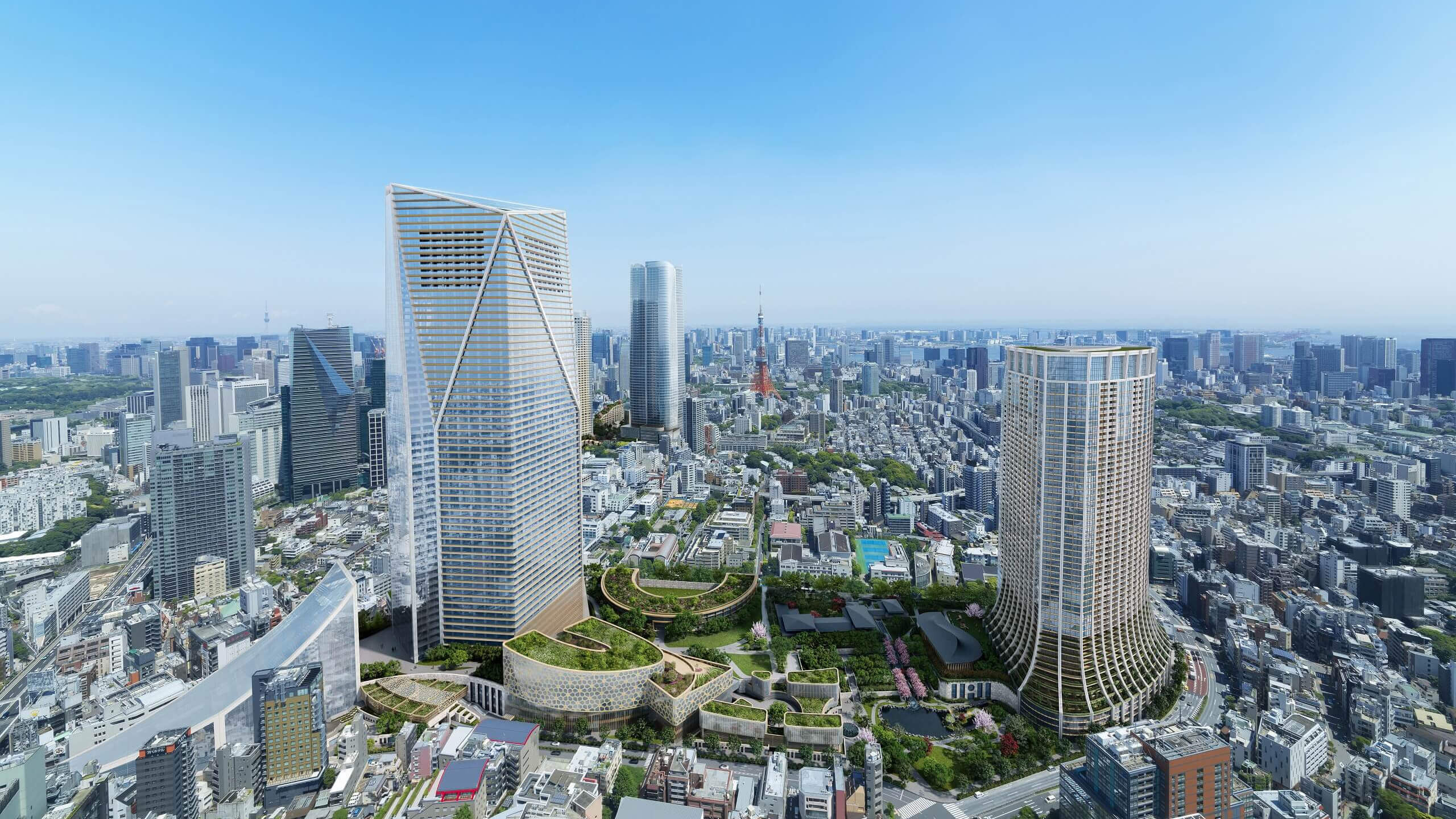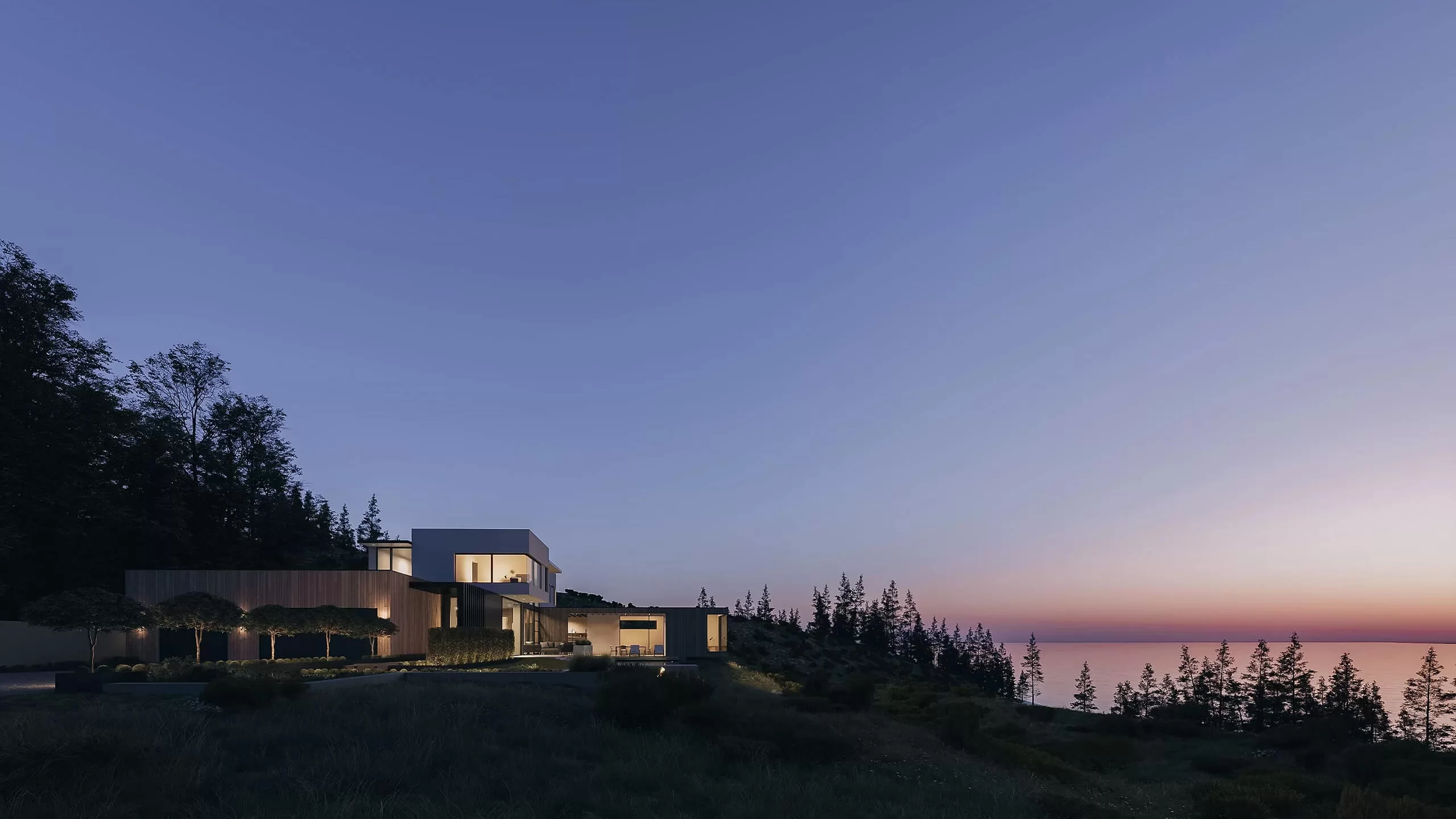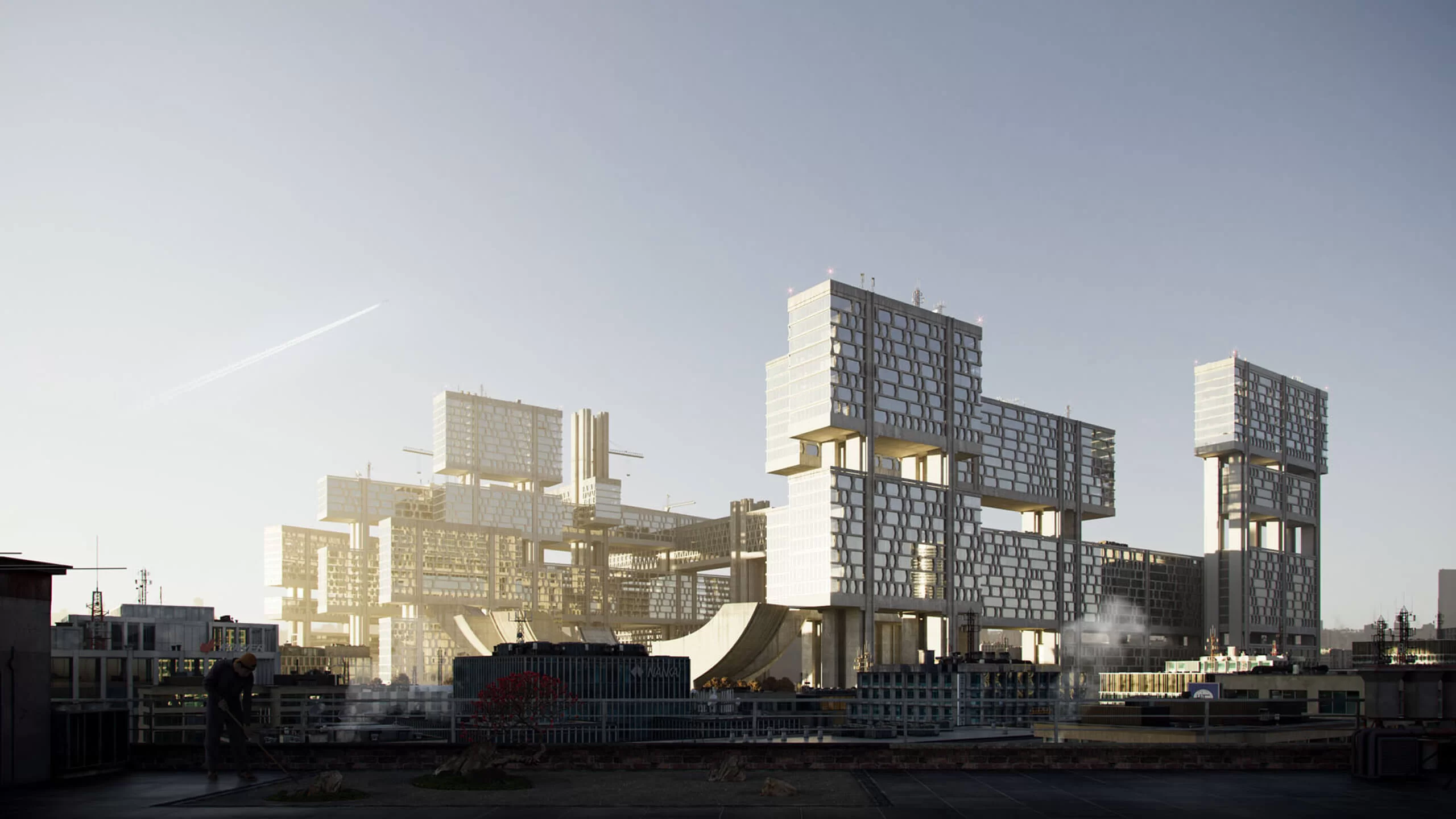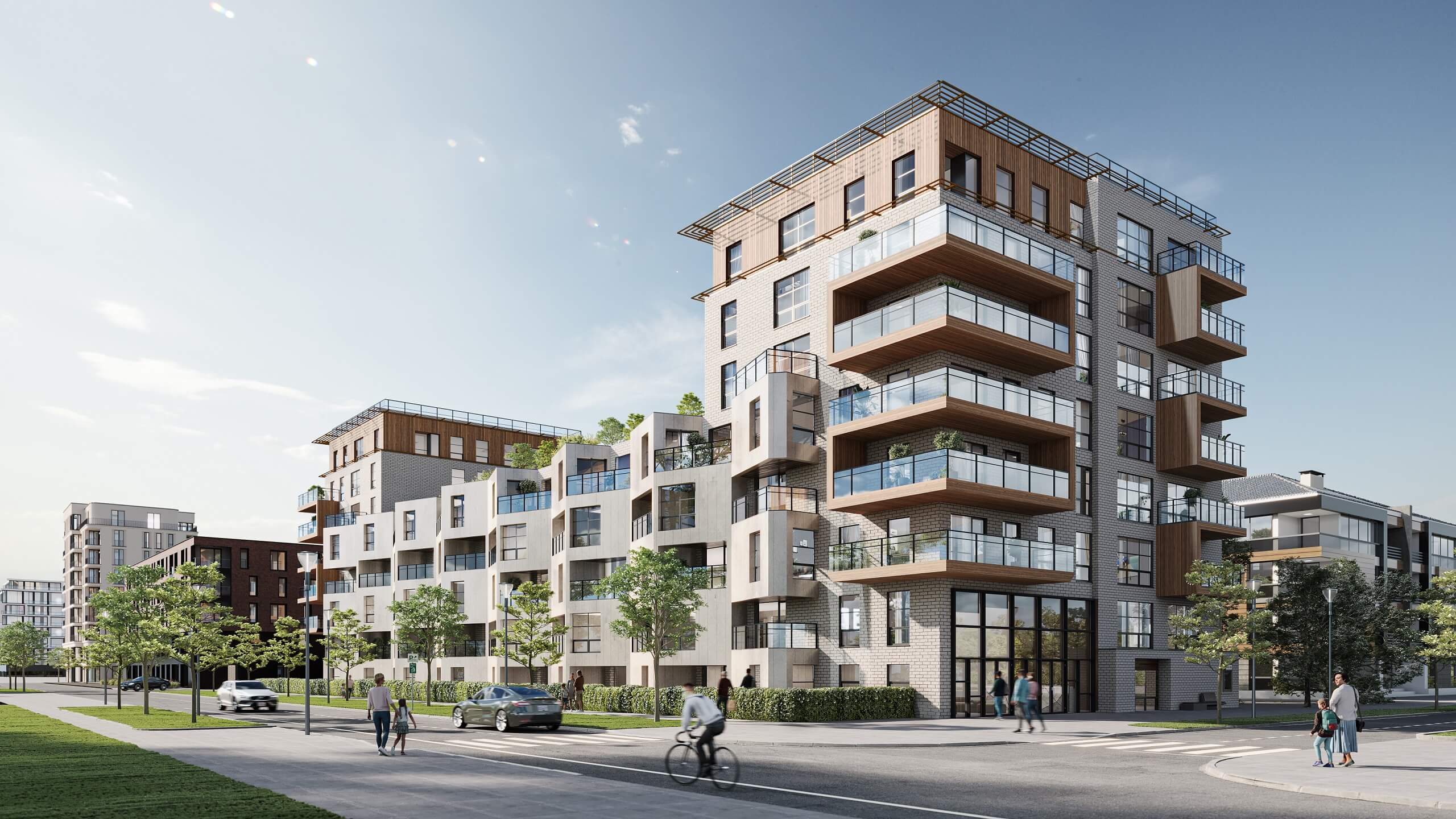 3D Rendering for Architects
Let the project speak in your stead. Captivate your clients with photoreal imagery of their future.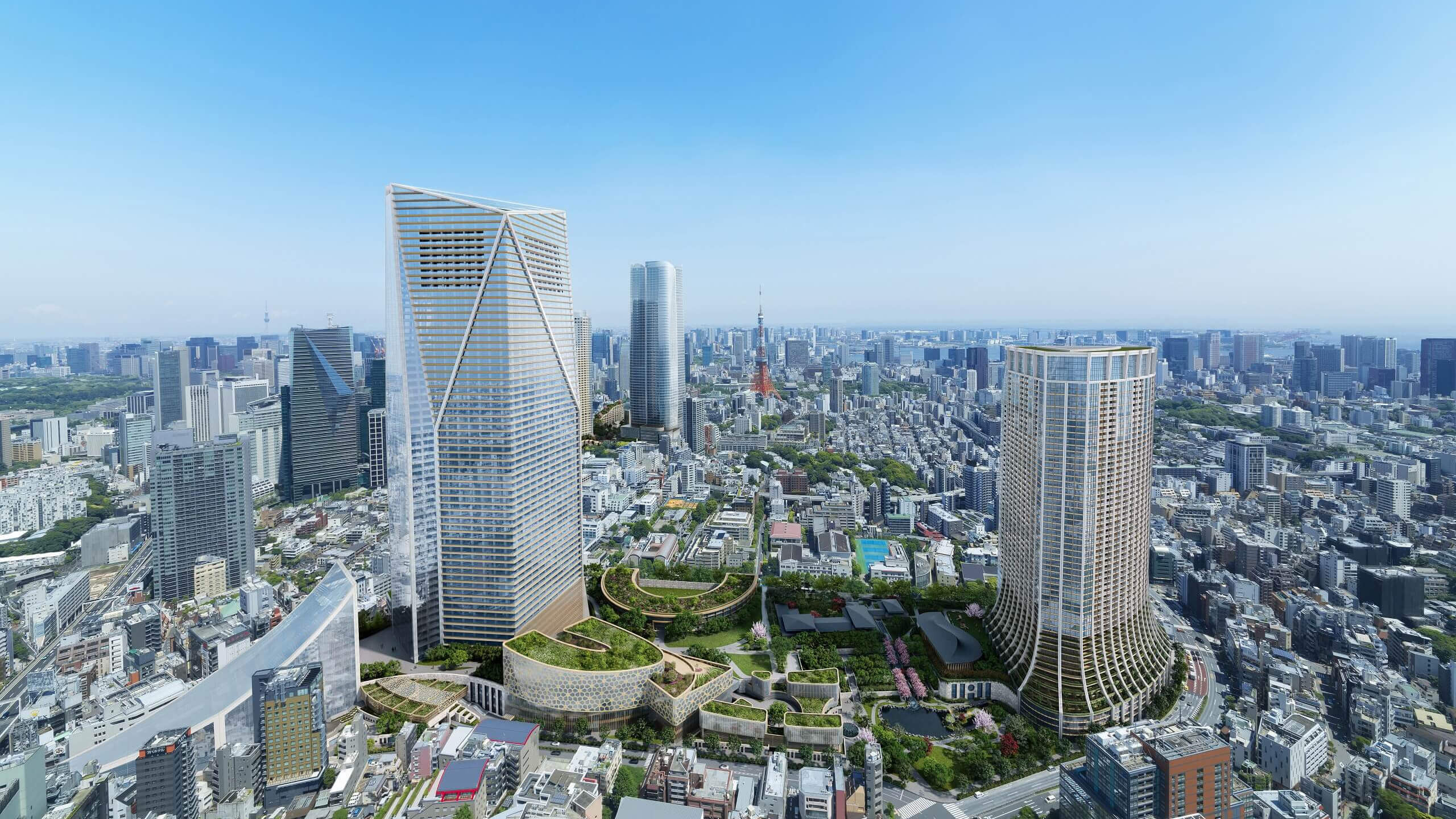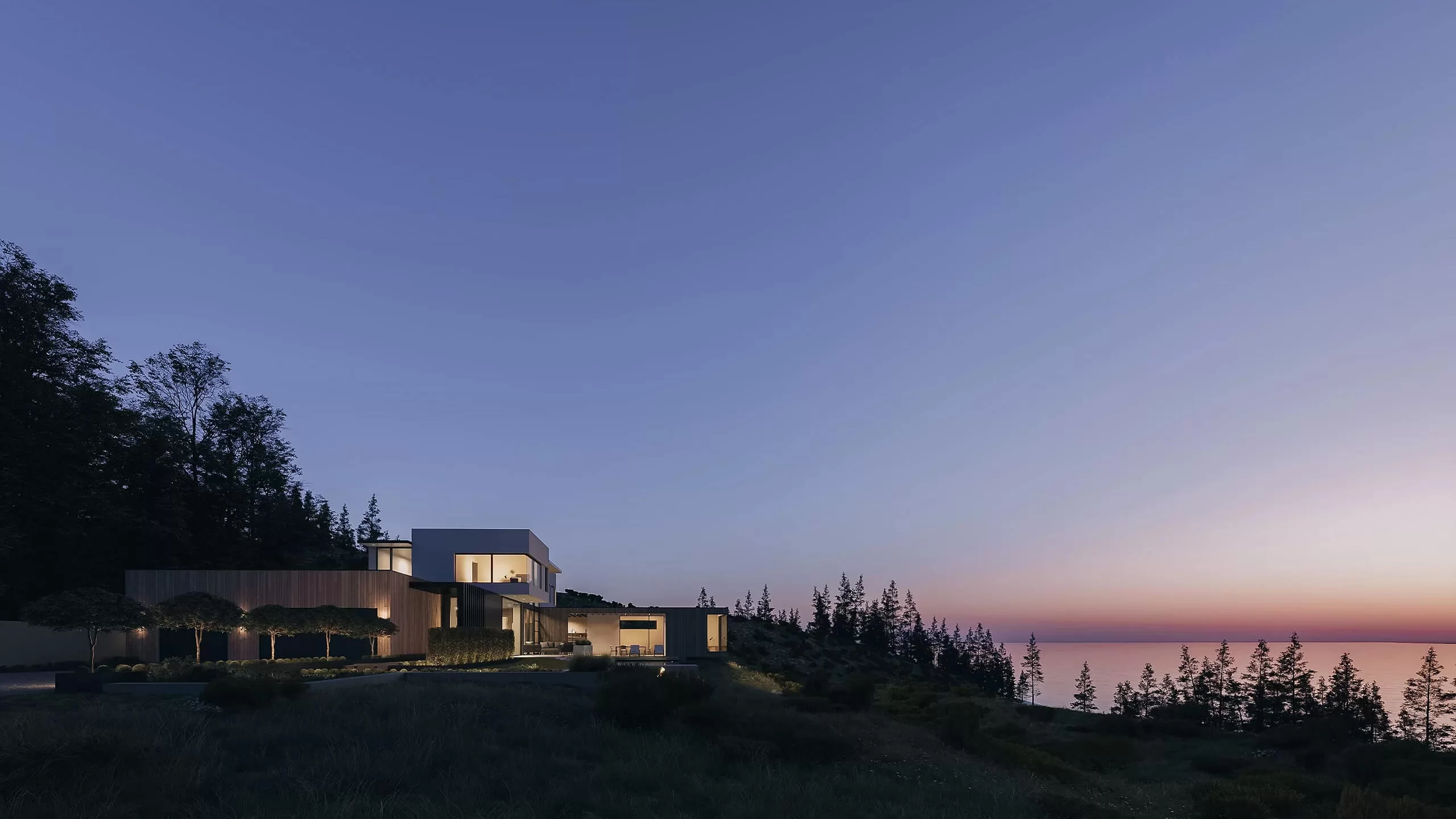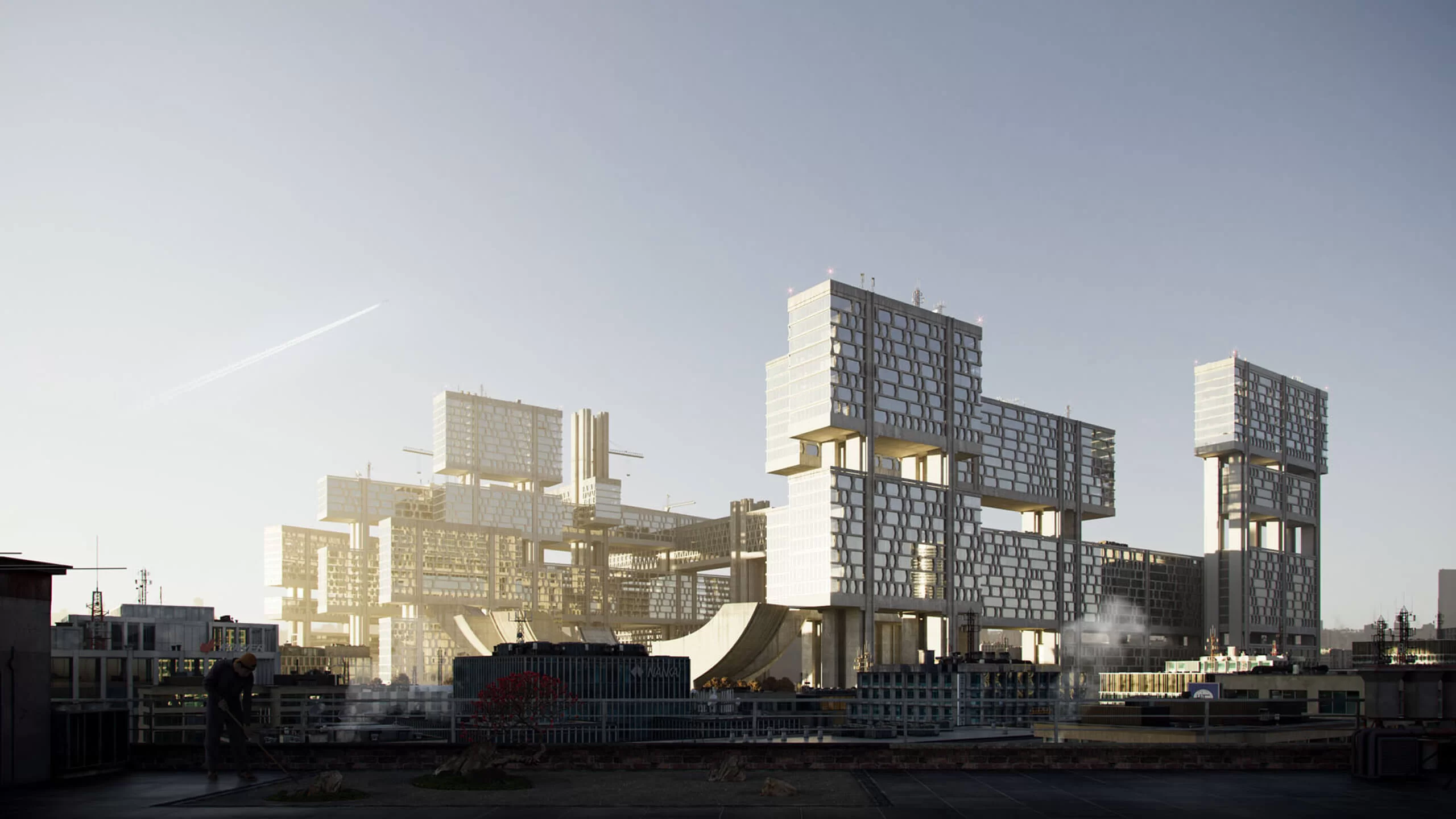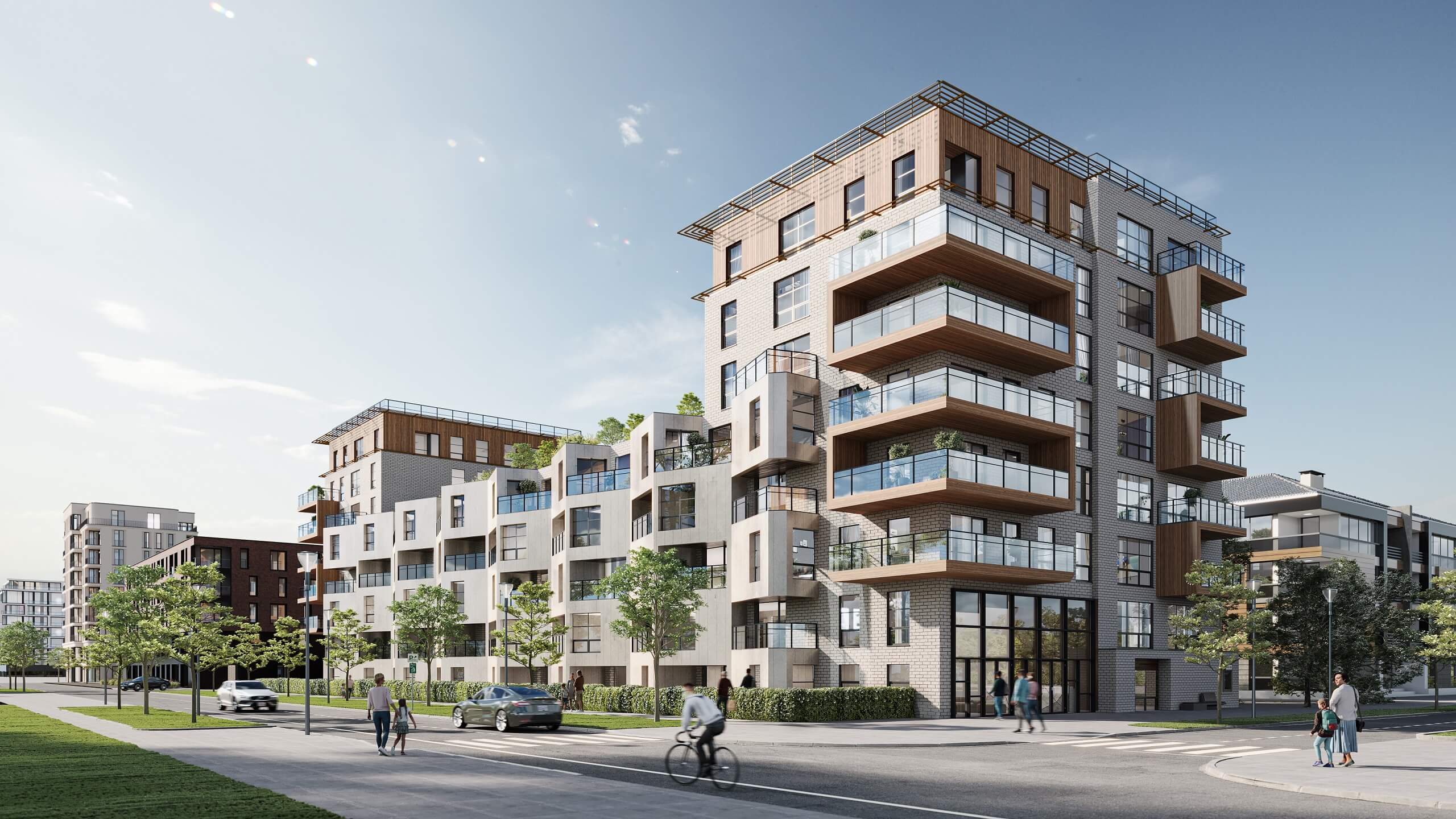 3D Rendering for Architects
Let the project speak in your stead. Captivate your clients with photoreal imagery of their future.
How 3D Rendering Changes Architecture Business
CGI has streamlined design development and construction workflow and revolutionized architectural marketing. These are the four main business aspects that an architect can improve using 3D rendering.

Project Presentations
Architectural rendering can provide the exact right tools for conveying one's vision, showing the project's progress, and checking with the client if they like everything at every stage.
Building Permit Obtention
Photorealistic 3D rendering shows how the building will fit the future surroundings. Such clarity helps architects to get building permits faster.
Real Estate Marketing
Static, animated, and interactive CGI help attract buyers and renters before the building is ready for use. CGI will make the project stand out on listings, social media, and other marketing channels.
Architectural Tenders
CGI makes a competitive advantage at biddings. It allows decision-makers to examine a concept in detail, see how it will fit in the environment and make sure it complies with project requirements.
Easy Start
We can work with whatever materials you have. Need to show a concept based on references? We've got you. Want a photorealistic illustration of a fully developed design? Sure! We'll create it based on the site and house plans.
Types of 3D Rendering Solutions for Architects
We create CGI for residential, commercial and public architectural projects. Here are the main types of visuals we provide architects with.
Interior Visualization
Interior renders help show your project's interior design, layout, decor, lighting scenarios, and general atmosphere in photorealistic quality. Moreover, they can show not only the features and aesthetics of the interior but also its usage scenarios.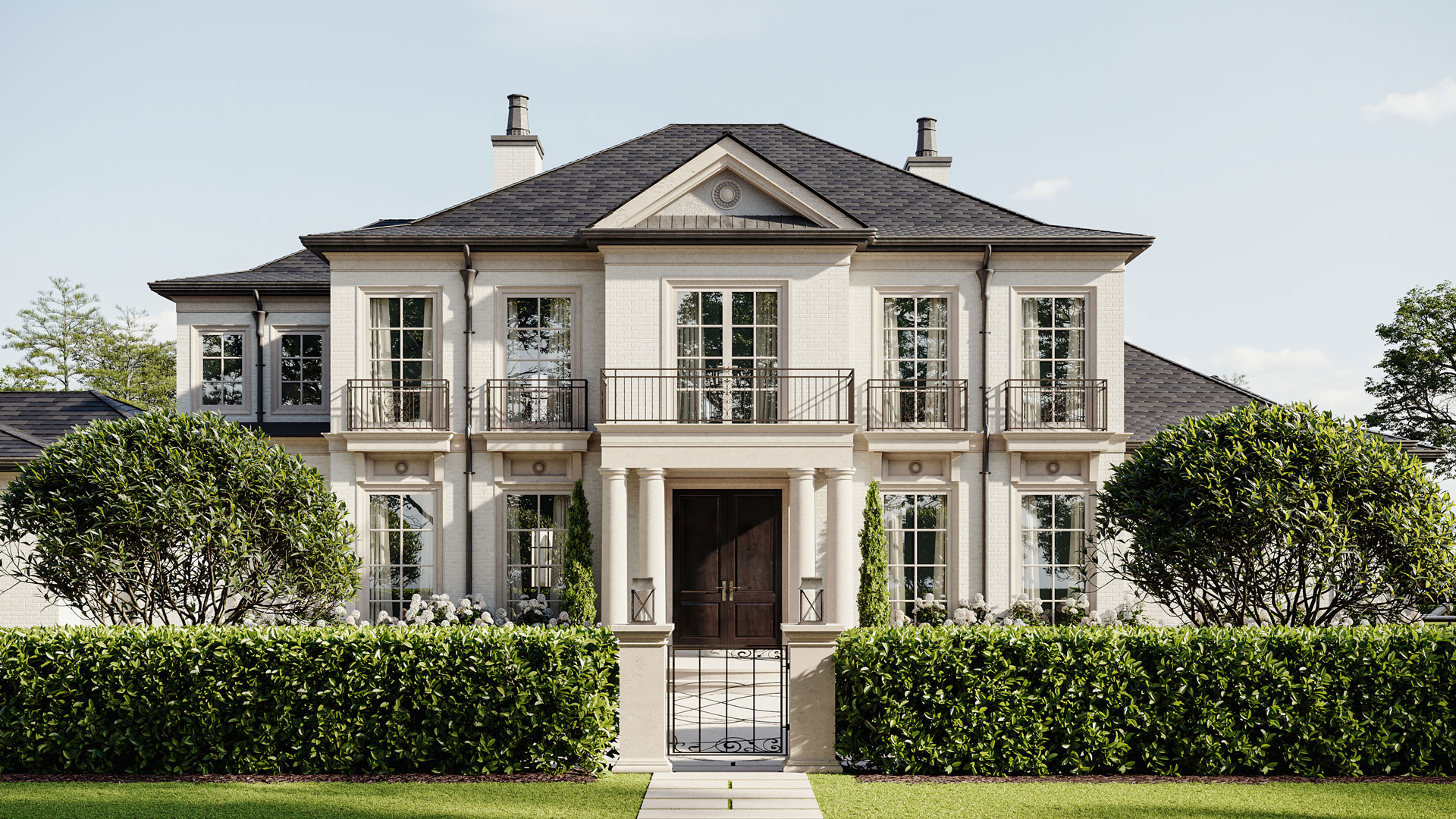 Exterior Visualization
Exterior renders show the curb appeal of the future building, including materials, fixtures, lighting systems and scenarios. Also, exterior CGI demonstrates how the future house will fit in the neighborhood and what it will look like in different seasons, times of day, weather etc.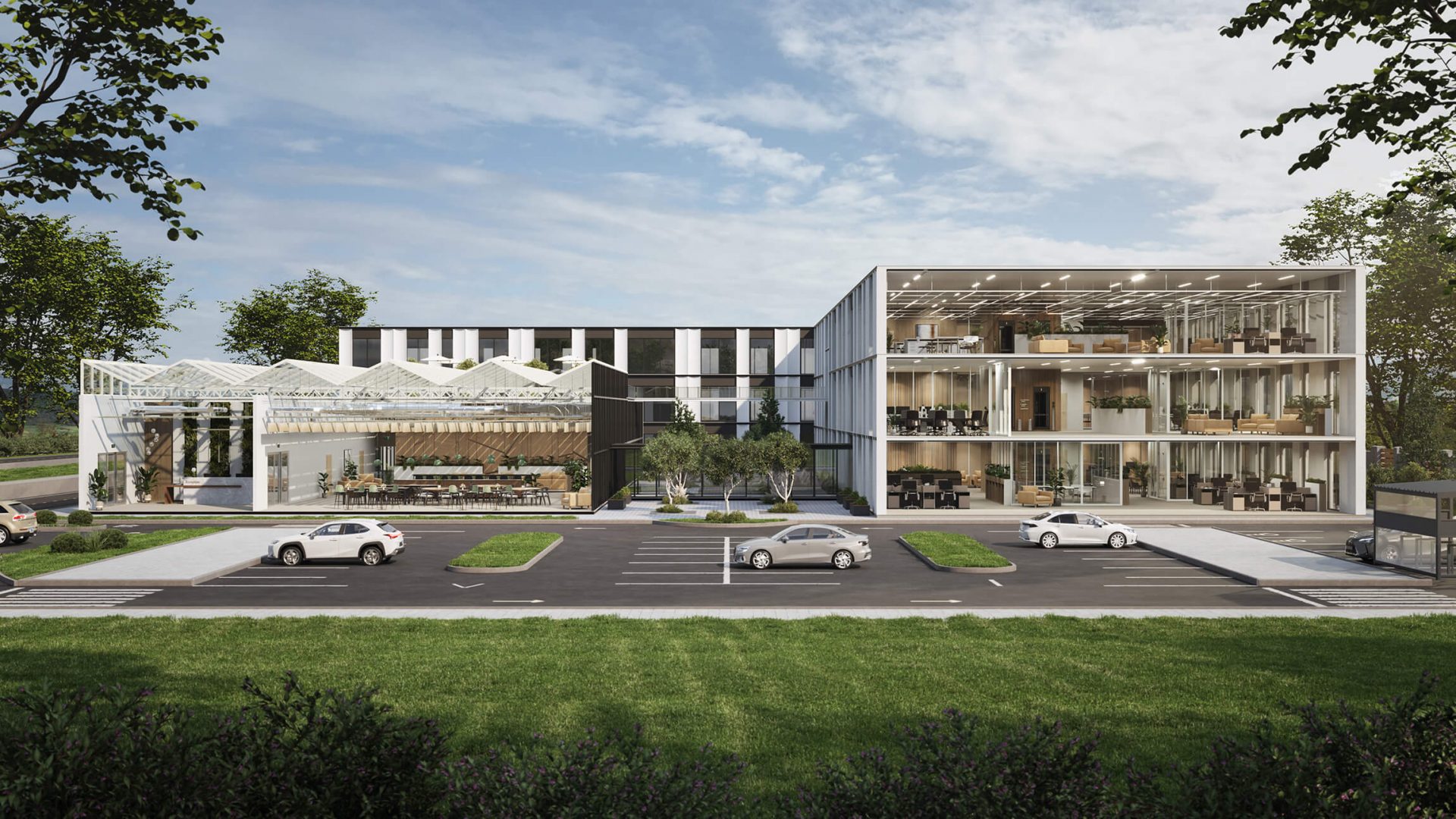 3D Dollhouse Rendering
Dollhouse CGI, or section view, is a render type that shows the interior, exterior design of the building, plus its surroundings. It does so by "removing" the wall facing the camera. It's a great way to show a building's layout, space organization, and how the exterior fits into the streetscape and landscape.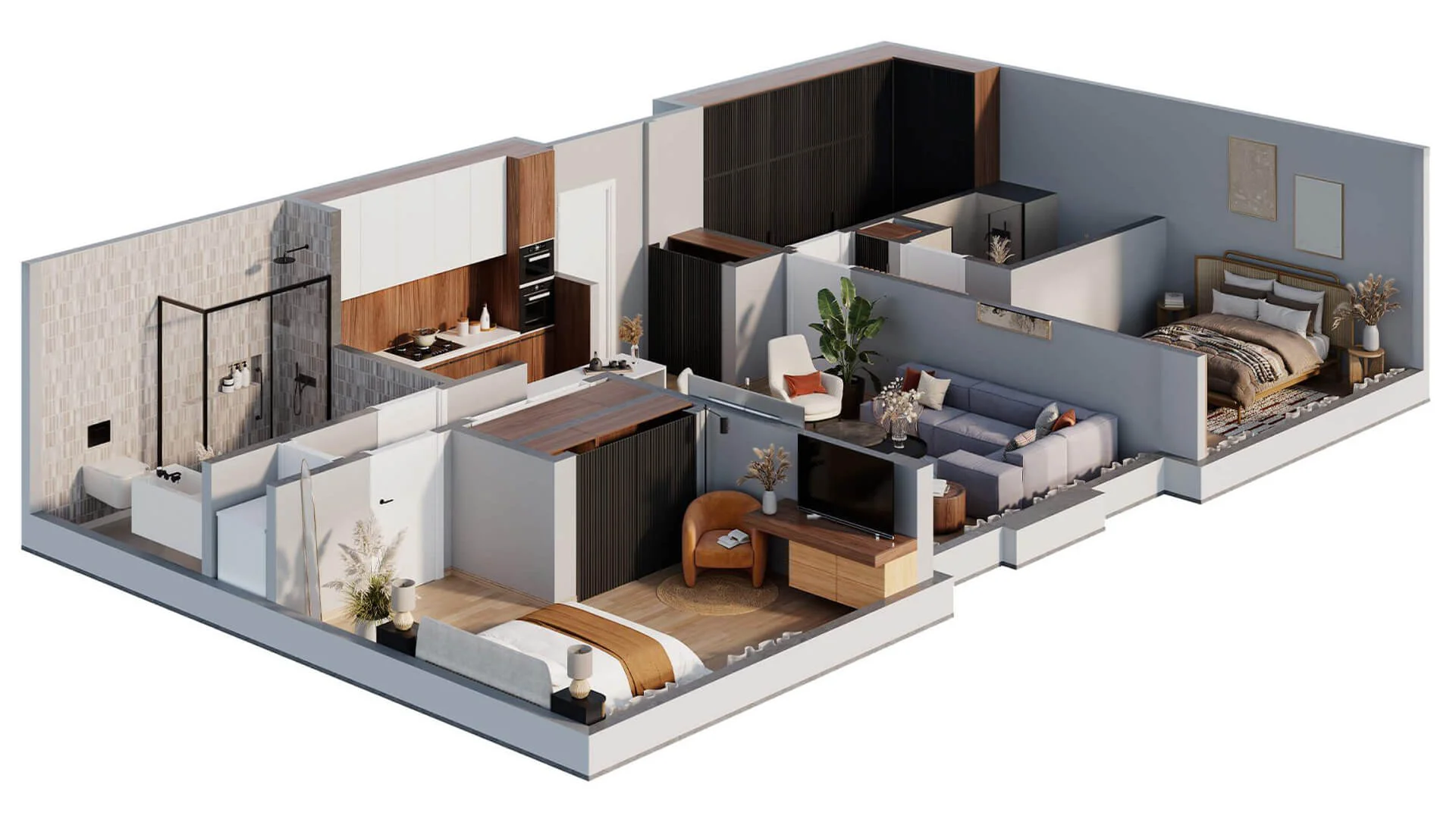 3D Floor Plan Rendering
This type of rendering shows the layout and flow of the interior, highlights the dimensions of rooms, and looks awesome in the listings and on social media. Basically, 3D floor render combines the best features of floor plan blueprints and CGI.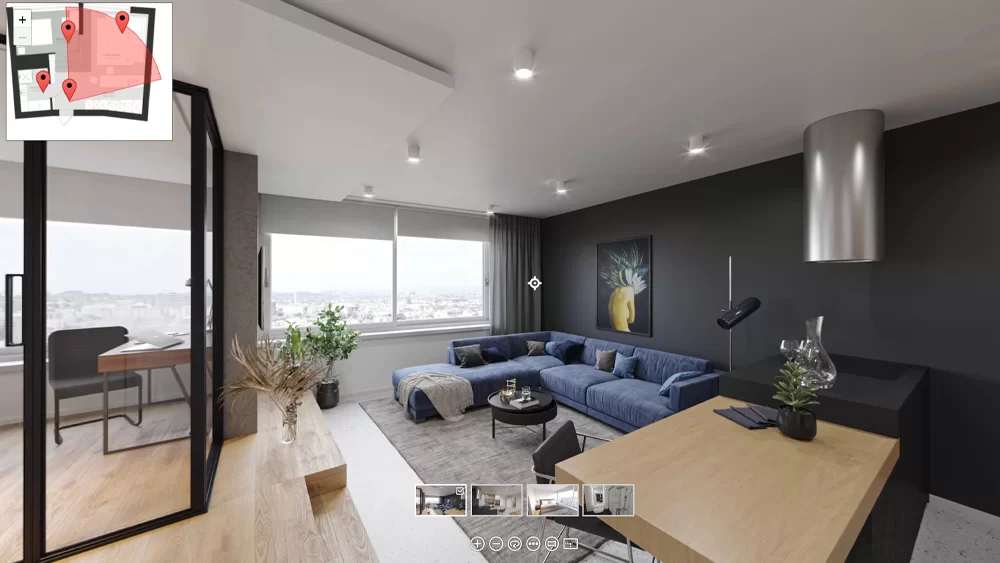 Virtual Tours
3D Tour is an interactive CG tool allowing a viewer to walk through the virtual space at their own pace. This way, one can examine the layout, furniture, decor, textile, and even look at the surroundings.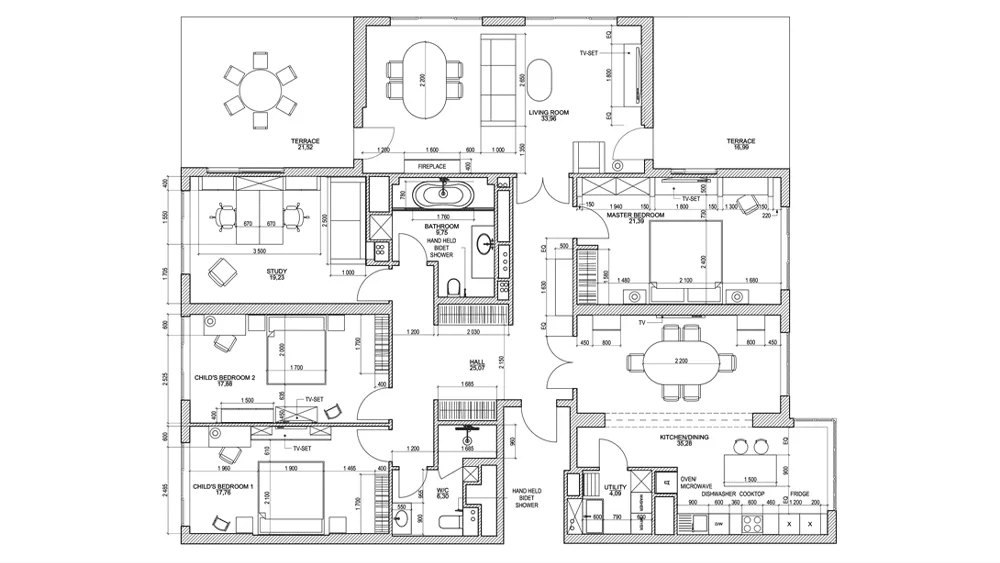 Drawings
Get impeccable drawings for your project. We can provide you with first-class millwork, shopwork, and casework drawings, as well as digitize your paper drawings.
Ground-breaking Approach to Architectural Rendering
We treat you as partners. So we gladly invest time and effort in your project success and share all we have come up with. That includes brief templates, pipelines, our creative and marketing findings, time-saving automatization tools and many more. Here are some of the things you get by partnering with us.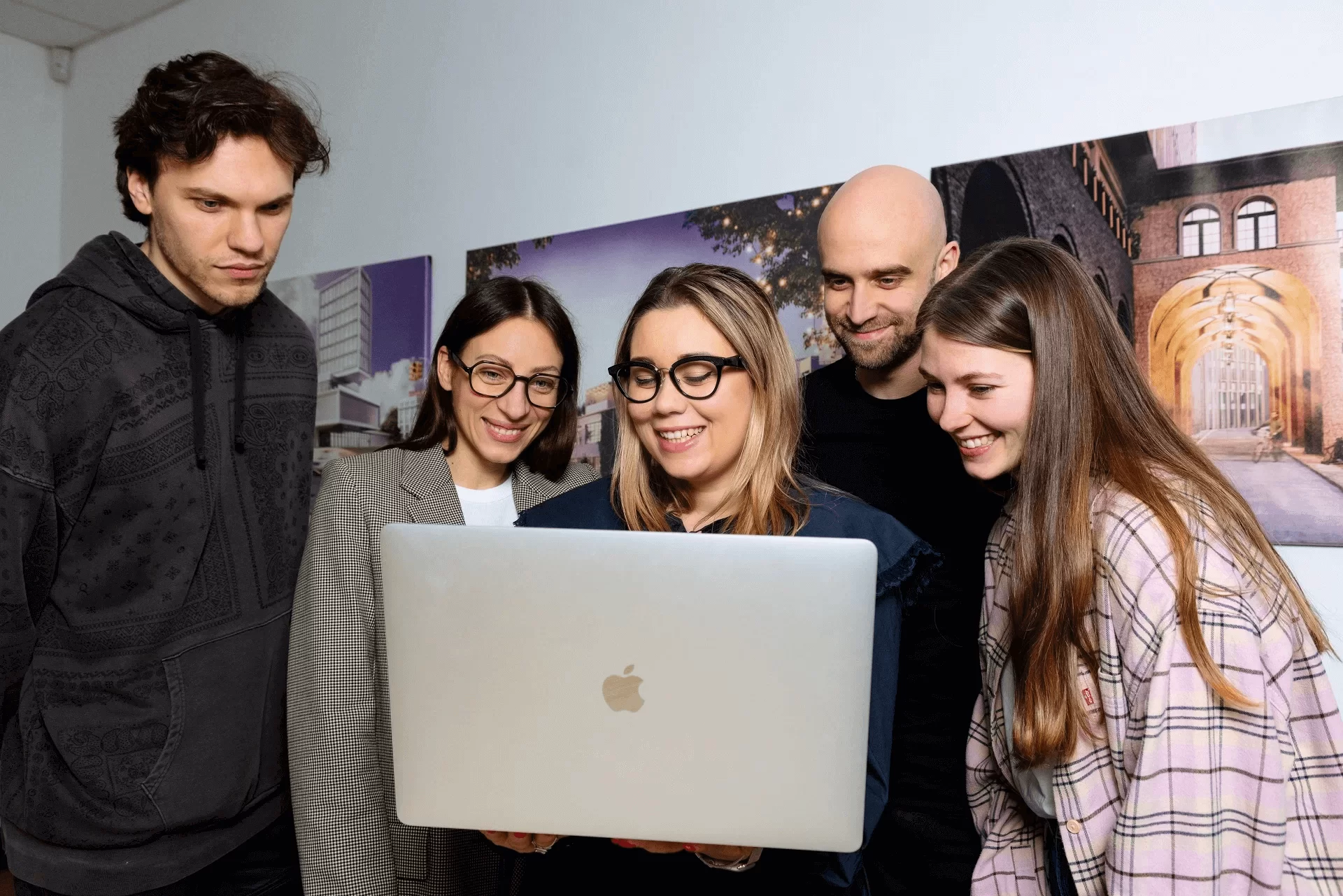 Super CGI Team
Dedicated CGI Squad.

You will be working with a

personal team of 3D visualizers who will know your requirements by heart. The team will be run by a dedicated project manager and art director.

Scalability

. Should you have a large-scale project, the team can quickly scale up while ensuring quality and accuracy.

Consistency

. Whatever the project volume, your imagery will be consistent in style, mood and quality. The project manager and art director of your CGI team will make sure of that.

Double QA checking. Your team will have the results checked twice before sending them to you. First, by the project manager, and then — by a QA manager.
Project Management Platform CGI CRM
Seamless Communication.

With CGI CRM, you will be able to chat with your 3D visualizers at any moment. 

All information in Order.

You will have all your project materials and information stored in one place and easily available.

Convenience Booster.

You will find the workflow easy with CGI CRM. There, you will be able to chat with your CGI team, check, review, and approve results, view financial reports, and more.

Virtual Library.

You will get free access to our database of 3D models on CGI CRM. It contains 70,000 prime-quality 3D models of furniture, interior objects, textiles, and architectural elements. Using ready 3D models will decrease your project's cost, save time, and help renders look stunning.

Personal Library. You will receive unlimited cloud-based storage for your favorite scenes, 3d models and materials. Your team will upload them at your request so you can access them with a few clicks.
Customer Reviews about ArchiCGI
Based on 11 years of experience in CGI, we have designed a collaboration workflow that will make a CGI production as easy as a piece of cake for you. Here are the benefits you will receive by working with us.
Frequently Asked Questions
What is 3D rendering in architecture?
Architectural rendering is the creation of computer-generated imagery that shows a building concept or design in its future environment. The imagery can be static, animated or interactive.
How much does 3D architectural rendering cost?
The cost of a 3D visualization depends on the type of visual, urgency, complexity of building and environment 3D modeling, number of views, and resolution. This is why it is always best to contact a manager first and request project estimation. If you are looking for examples of our works with prices, please check out our Price List here: https://archicgi.com/lm-pricelist/.
If I have a Revit or Sketchup model, will it help decrease the price?
Yes, it can help. The exact answer depends on the quality of your 3D model. If it only needs some adjustments, the price will be reduced significantly. If the model should be rebuilt from scratch, the cost will not change much. However, such a 3D model will serve as a great reference and help 3D artists deliver accurate results faster. In any case, it's always a good idea to send the 3D team all the materials you have. For the exact price estimation of your project, please contact our manager.
What is the difference between Revit/Sketchup render and 3D render?
A CAD render is a 2D representation of a design. It's mainly used in science, engineering, architecture and product design. A Revit render is highly accurate, so it's often used for the design development process. For that reason, however, it's longer to make and is not realistic. A 3D render, in contrast, is a photorealistic visualization of the design. It's faster to make and perfect for any marketing purpose. Its strength is in conveying aesthetics and atmosphere along with the design.
Contact Us
Have a project you'd like to discuss? Wonder what 3D rendering solution will suit you best? Have a question on how we work? Leave a message here – and we'll get in touch!
See How Various 3D Rendering Solutions Work for Architects