How to find architecture clients with a website is a question worth investing time and money. Good website is a powerful marketing tool that brings in more business. Which is why Architects spend a lot of time and money on creation of a perfect website, but it may not work for some reason.There are practically no calls from the website. And if they do happen, they turn into 5 sales at best.
So, the main question is how to create a site that brings in not 5 but 500 potential customers? How to make the site attract clients? Let's see.
Site is a crucial instrument for business. But does it cover the problem of clients? Of course, it depends on the specific tasks that the site must perform. But in general, it's not the only source of clients.
Questions You Need To Answer Before Creation Of An Architectural Company Website
In chronological order, the following questions arise during the planning of the site layout:
Who are your clients? What problems are they trying to solve? Why are they seeking your architectural services? What solutions are they expecting?
What should happen for the clients to come to your website? How does he learn about your website? Marketers call this a question of traffic.
What should a site contain for the client to contact your architectural firm? How to create a good website?
How can the Architect help the potential customer to order his services? What happens after the visitor leaves the website? How to help clients achieve their goals?
Think of the website more as a bridge between the architect and clients. Its main goal is to turn visitors into potential customers and collect their contacts.
Let's focus today on the second question and think of how to build an ideal website. Obviously, the site should contain contacts of the company, customer reviews, certificates and awards. But is that all?
To answer the question, think of yourself. What are your thoughts and expectations when you come to a website in order to buy something? What are your first thoughts – that the company you're looking at should pay salaries, rent, fees and make some profit this month? Hardly. You probably think about what you need to find, don't you?
Let's get inside the client's head. What is he thinking about when he comes to your website?
Why do I need architectural services?
Why choose your firm?
Why should I order or leave the contacts right now?
Let's study closely each question separately.
How To Find Architecture Clients With A Website: Question Of The Customers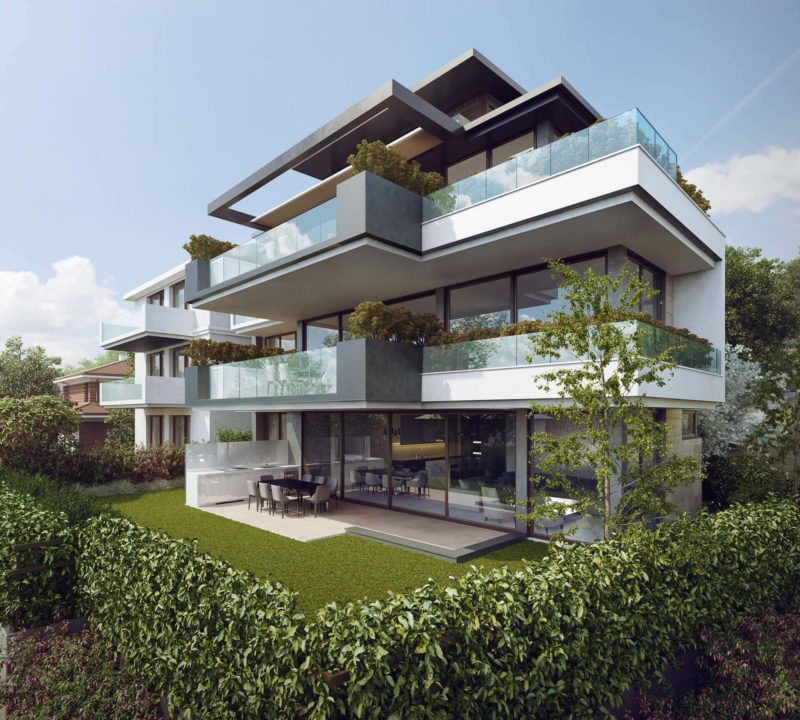 Question1: Why does the client need your architecture services?
Aspect 1 – What do you offer?
The most impactful option is to show the exact results of what the client gets at the outcome. This can be:
number of consultations
set of drawings provided
number of 3D visualizations
whether the materials specification is included
Aspect 2 – How much will your architecture services cost?
If there are a few price options, give a full description of what each of them comprises.
Aspect 3 – How much time does it take?
If you can't specify the terms, give the estimated duration for an architectural service – from.. to.. .
This will help client understand what exactly he gets, for what amount of money and in how much time.
Aspect 4 -What additional benefits does the client get?
To make the offer attractive, specify the benefits the clients obtain. The promise depends on the services of an Architecture firm, of course. You could say, that by addressing your professional team, the client:
saves loads of time
avoids stress
could be sure there won't be any shortage or surplus of materials
the residential building will be comfortable, practical and impress the guests as well as neighbors, and the commercial building will accomplish all the business purposes.
Moreover, don't forget to include what makes your offer unique among the competition. It cold be a free consultation, or a response to the client's order within an hour. Remember that you need to bee specific here: vague promises like "as soon as we can", "fast" or "at very competitive prices" don't work.
Question2 : Why should the client choose the services of your architecture company?
What makes you services stand out on the market? Why are your better at this than your competitors?
To answer those questions, the website of an architecture firm should include the following:
portfolio
cases
awards and certificates
customer reviews
That information will prove potential clients your expertise and help you build a customer trust. Let's have a look at how to proceed best.
# 1. Create An Impactful Portfolio On The Website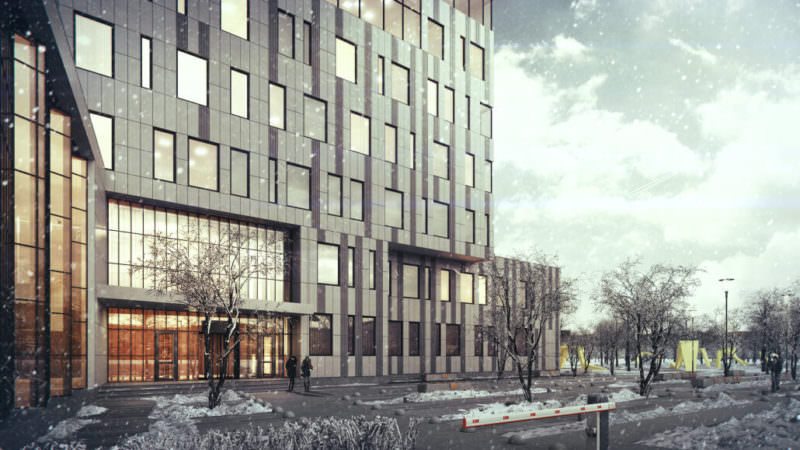 Portfolio is the main evidence of your competence. For how to find architecture clients – in fact, clients i any business – without providing substantial proof? And the proof should be of a distinguished quality. But beware: display only the best of your works and don't run after the quantity. Moreover, the quality of images should be impactful, or the image will not attract the customer.
What if I don't have such images?
Then get Architectural Visualization Services for your amazing projects. They don't only show the design, but sell it – by showcasing its best features, and showing the building in the day and night light. It gives enough detail and creates a visual appeal. Better still – provide a few versions of the same architectural design the client chose between.
Not enough projects for a spectacular design portfolio?
There is a way to compensate the lack of experience. Create your own architectural concepts and display them on the site. This is a good way for a new architecture firm to attract customers. Get 3D visualizations of these concepts, and create a dazzling portfolio. Or go even further – diversify the portfolio with 3D panoramas and Virtual 3D Tours.
Thus, you showcase the clients the specific benefits of the designs – comfort, coziness, smart space use, edginess of style. If you know how to find architecture clients, you need to know how to keep them.As well as that, you show the the strengths of your architectural designs to the fellow specialists.
#2. Include Case Studies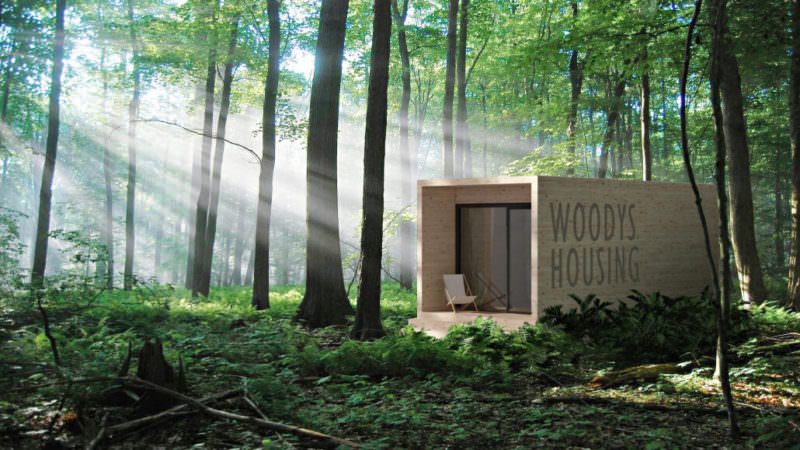 This part of the site proves your expertise alongside with the portfolio. Apart from appealing 3D Visualizations, it includes the information about the project –  the context. Here are a few working options of what to write about in the case studies:
the goals set before the architect and he dealt with them
what was innovative about the project realization – use of eco-friendly materials, or choice of a new layout
short information on the members of team working on the project
images before/after
Portfolio and Case studies provide the answer not only to the question of how to find architecture clients, but how to keep them as well.
#3. Awards And Certificates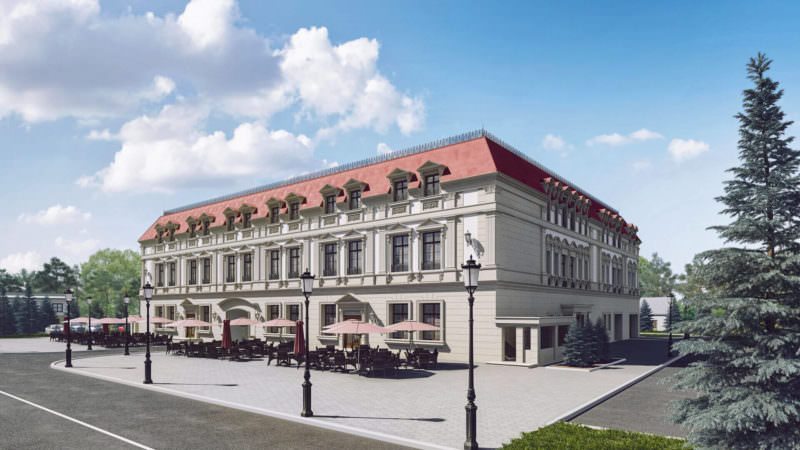 Include all relevant diplomas, awards, prizes and cups. Any sign of recognition from professionals is a helpful to gain trust of potential customers.
#4. Customer Reviews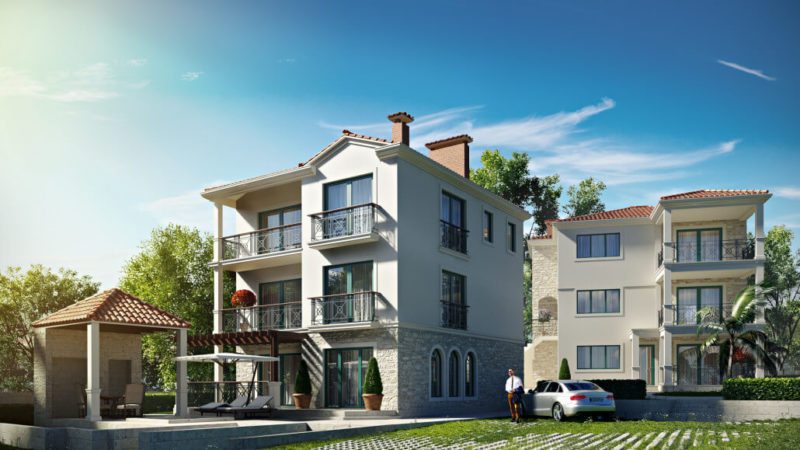 This is a crucial element in building customer trust: the target audience is interested in what people say about you. And most importantly, they sense when the review is false and feel betrayed. So collect the real reviews of your customers and publish them.
Question 3: Why should I go to the next stage right now?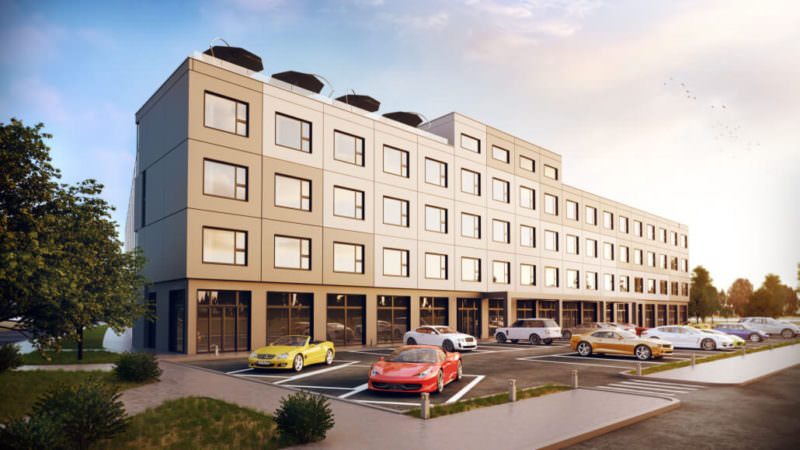 If the client has called you straight after the visit to the site – that's wonderful. But what if he hesitates? Maybe, he was looking to the options for the future, or is still unsure of whether he needs the services after all. If he leaves the site, he won't return. So don't lose him! Get his contacts – email address or phone number. Offer him something of value in exchange – an ebook with the best layouts for a cottage, or a video lesson on how to choose an architecture firm, or a checklist of some sort. Say that the offer stands only within a limited time frame. So next he comes it might no longer be available. Interesting offer plus a restriction of some kind against contacts is a totally fair exchange.
There is a range of options on what  to do after. Today, we've discussed how to find architecture clients, and in our next article, we will say how to help your audience to choose your services – for that's not exactly the task of the site.
As you see, the site itself doesn't make the sales skyrocket. But there is a number of means and strategies to make the website effective: addressing a clearly defined audience, an alluring offer, proof of expertise and restriction on a making a decision.  A part of these tasks is easily resolved with quality 3D visualization services. To get the high-quality 3D solutions for your projects, contact ArchiCGI rendering company. We'll create spectacular 3D Visualizations and animations for your most sophisticated architectural designs that will distinguish your site from the competition and appeal to the target audience.
Present your architectural project like a piece of art with AI-powered CGI
May your portfolio be splendid beyond comparison!
---
Jimmy Ward
Marketing Specialist, Media Buyer
Jimmy is the senior magician of media and stunning ads. He loves a good joke, his beloved dog Mario and craft beer. But don't be fooled by his smile: Jimmy is ruthless when it comes to lead generation.