Interior design exhibitions offer plenty of opportunities to gain media visibility, new clients, and partners. Plus, attending such events is a great way to learn about the latest industry trends, exchange experiences with peers, and get inspired. It allows designers to constantly develop and perfect their practices with new knowledge and ideas.
As an architectural visualization studio, we work with interior designers, architects, developers, and real estate professionals on a daily basis. And we know how important it is for our clients to know what exhibitions to look forward to. That's why we've prepared a list of the 8 most compelling interior design trade shows that are coming up soon. Let's take a closer look at them.
#1. HD Expo + Conference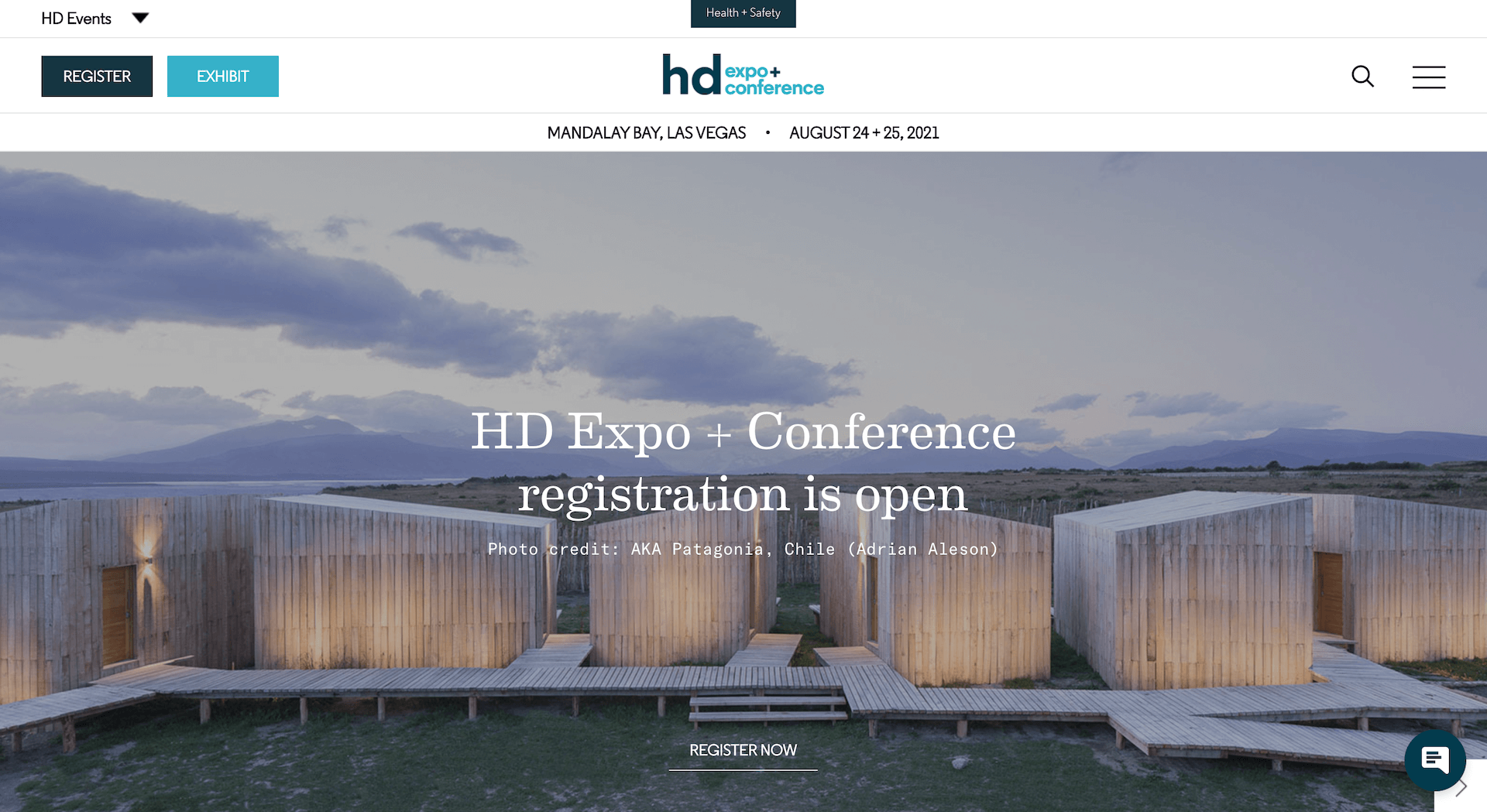 When: August 24-25, 2021
Where: Mandalay Bay, Las Vegas, USA
Website: https://hdexpo.hospitalitydesign.com/
Of all the specialized interior design exhibitions, HD Expo + Conference is the largest hospitality design marketplace and gathering in the entire United States. It's packed to the brim with:
presentations and panels led by 90 industry experts;
endless product exploration opportunities with hundreds of exhibiting manufacturers and suppliers;
and more networking than you can handle.
The highlights of the show include:
The Box: HD + Hilton's Design Competition, where designers compete to create a Hilton-worthy guestroom in just 24 hours;
HD Park, a new experimental exhibition dedicated to the glamping trend;
The DesignWell Pavilion, an expo section focused on health, wellness, and sustainability in the post-Covid-19 hospitality industry;
HD Social Hub, a combined lounge and stage space where you can relax and hear some thought-provoking talks on hospitality design and business topics;
HD Conference, where you'll be able to watch keynotes by the industry's experts and innovators, as well as to take part in various conversations, meetings, and masterclasses.
As you can see, this 2-day interior design show has a lot to offer. So, put it on your calendar if you're interested in learning and experiencing all the new things in the hospitality field!
#2. Salone del Mobile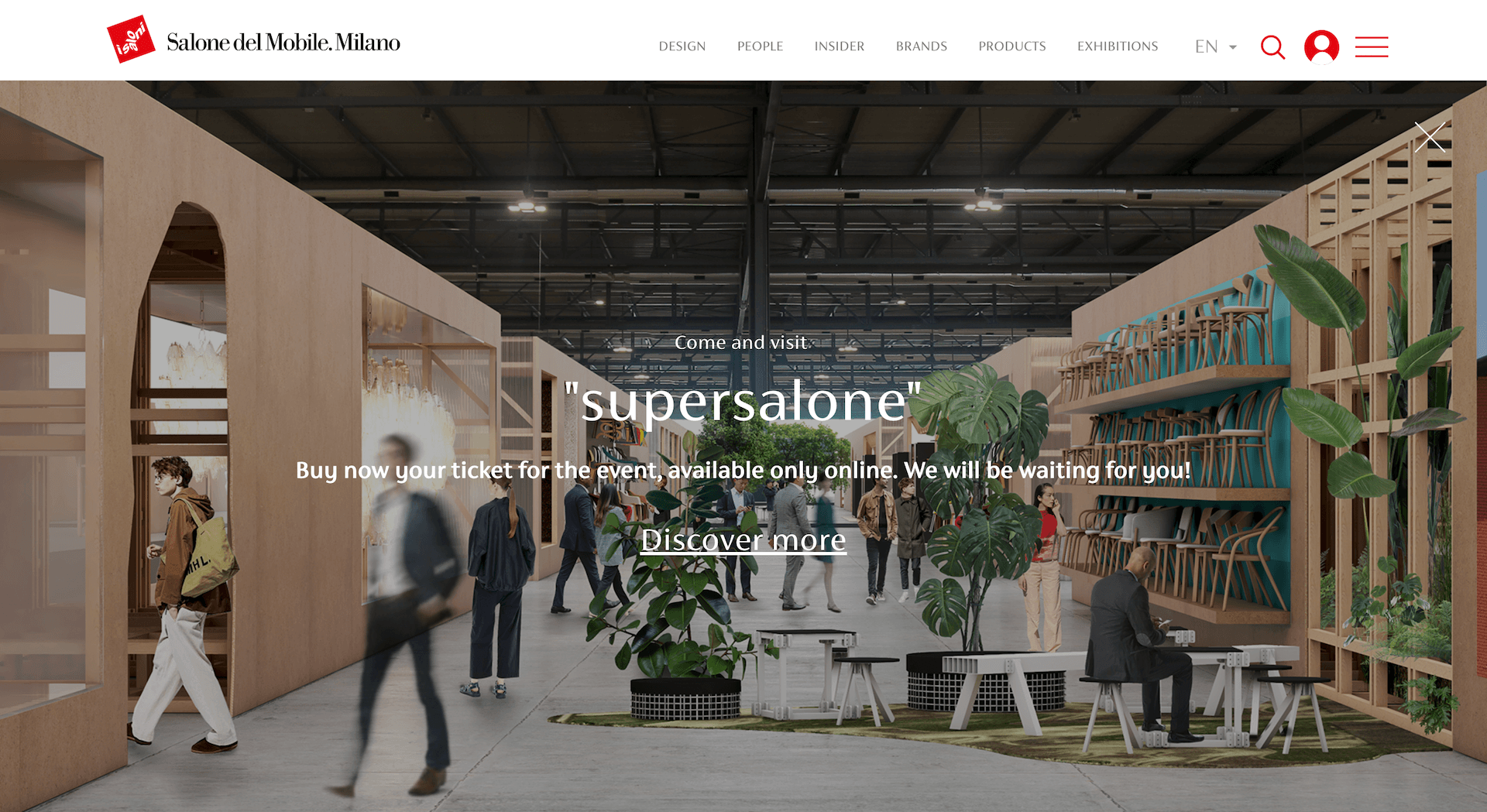 When: September 5-10, 2021
Where: Milan, Italy
Website: https://www.salonemilano.it/en
Next on our list of top interior design exhibitions, we have Salone del Mobile in Milan, Italy. It's of the most popular furniture expo events in the world that started way back in 1961. This year, the visitors will experience a brand-new exhibition format "supersalone" curated by renowned architect Stefano Boeri. Under the banner of Salone del Mobile, this special event is meant to reaffirm the significance of Milan as the design capital of the world.
At this interior design fair, there will be:
a large display of products from Italian and international brands;
talk stages with the prominent figures of the design industry;
lounges for company meetings;
areas for design students;
a display of chairs awarded with the Compasso d'Oro curated by the Association for Industrial Design;
food courts set up in partnership with Identità Golose — The International Chef Congress;
zones for socializing and relaxation.
Need more CGI inspiration?
View our 3D project for a chic villa in Austria designed by Wunschhaus studio!
Also, "supersalone" is all about circularity and sustainability. That's why all the display materials and components were designed to be suitable for secondary use. Isn't that great?
Overall, every Salone del Mobile fair is an unforgettable experience. So, save the date so you don't miss out on this amazing opportunity to see lots of amazing designs by leading brands from all over the world and network with the industry's top business representatives and creatives.
#3. Design Miami/Basel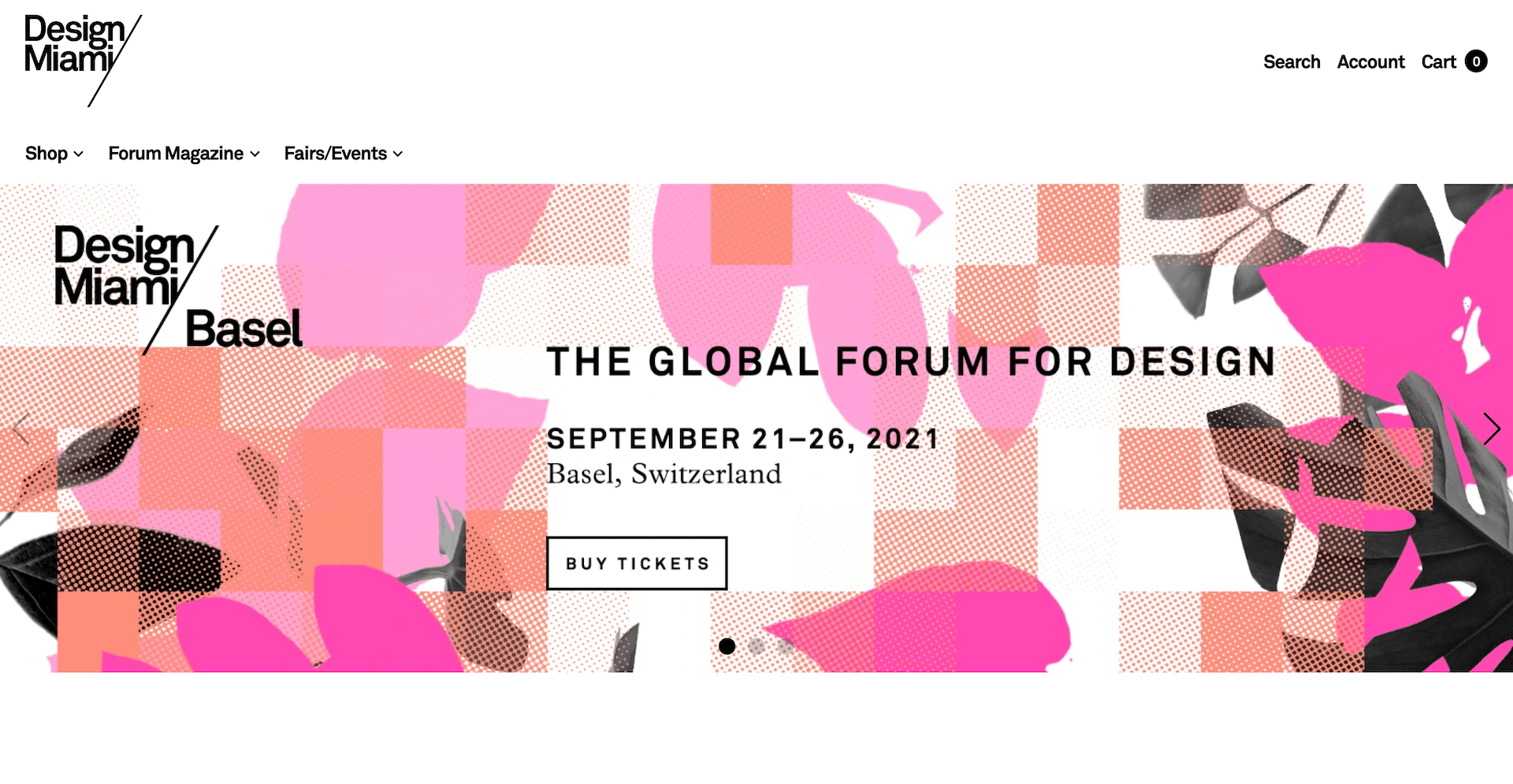 When: September 21-26, 2021
Where: Basel, Switzerland
Website: https://shop.designmiami.com/
Design Miami/ is one of the global leaders for collectible interior design exhibitions. The main theme of this 15th edition of Design Miami/Basel is the exploration of human nature. In particular, the ever-changing relationship between humans and the constructed world. The fair will feature rare historical items and contemporary works in over 40 displays. Namely, there will be:
27 international gallery presentations;
14 Curio exhibitions, where designers, architects, artists, and curators present complete environments of objects, textures, and conceptual ideas.
For the very first time, Design Miami/Basel will happen in a hybrid physical/digital format. All the items from the show will be available to view and purchase online at the actual time of the exhibition. Also, there will be an entire additional digital program with virtual tours, talks, and more. This way, the organizers intend to bring the event to a wider audience. So, even if you don't make it to Basel for this one, you can still see and shop all the exhibits, and tune in online for the extra content.
#4. NeoCon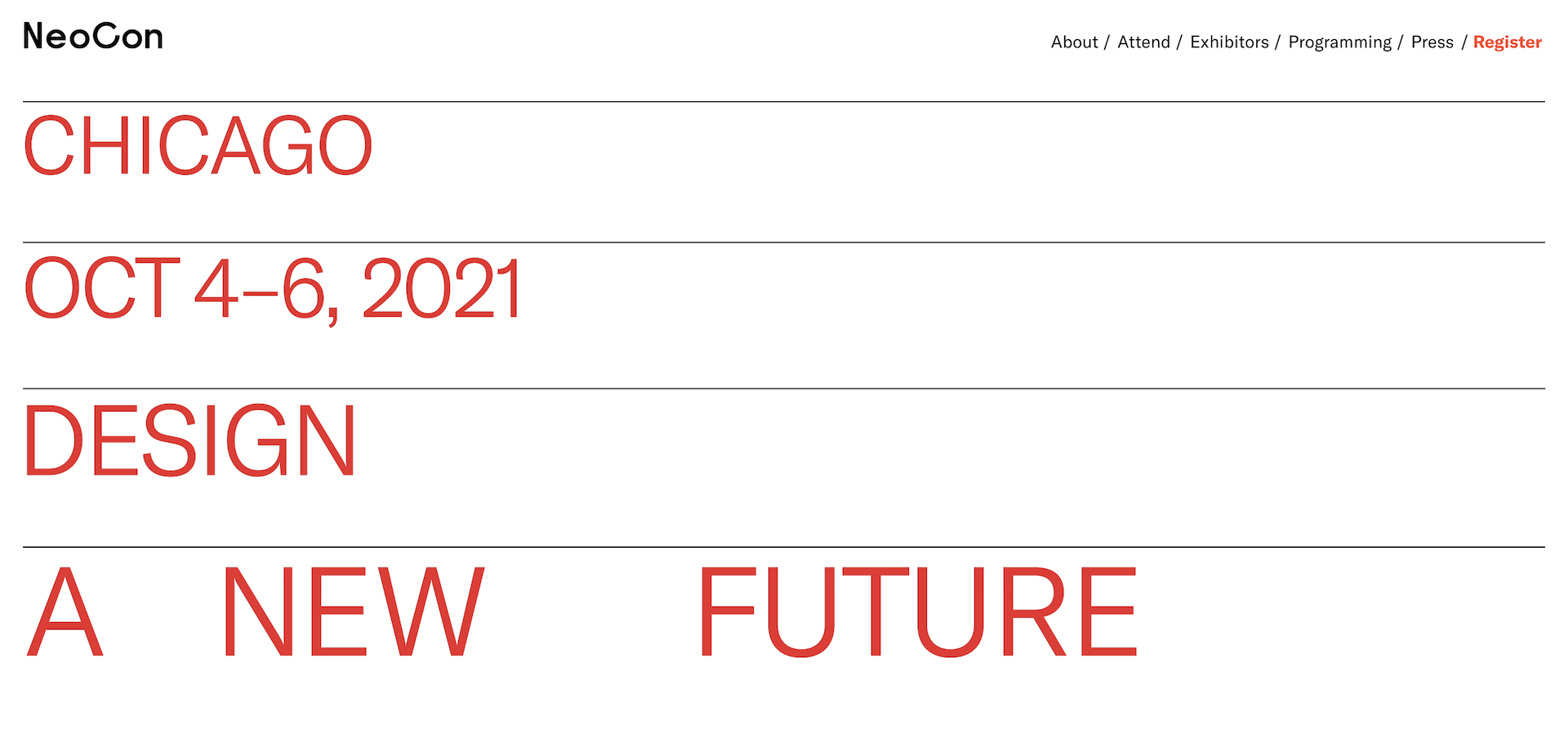 When: October 4-6, 2021
Where: Chicago, Illinois, USA
Website: https://neocon.com/
Moving on through our list of top interior design exhibitions, we have NeoCon. It's the world's leading commercial design fair, first launched in 1969. In 2021, the event will feature about 500 prominent manufacturers, as well as some exciting emerging talents. The fair will showcase the latest products and services in the following categories:
furniture;
textiles;
flooring;
interior building products;
interior finishes;
technology.
How do CGI pros create hyper-realistic architectural renders and infuse them with stories?
The items and services that will be displayed have a wide range of use across different sectors, including:
government;
public space;
workplace;
education;
retail;
residential;
healthcare;
hospitality.
Moreover, the attendees will have access to NeoCon Hub — an online platform that provides a full connection to the event. One can use it to:
see exhibition floor plans and exhibitor pages;
get access to keynotes and virtual education material;
network with the NeoCon community.
As you can see, this trade show is a goldmine of opportunities for any interior designer, but especially for those who work on commercial projects. And if you cannot attend in person, you can still browse the exhibits and listen to industry experts online.
#5. NYCxDesign: The Festival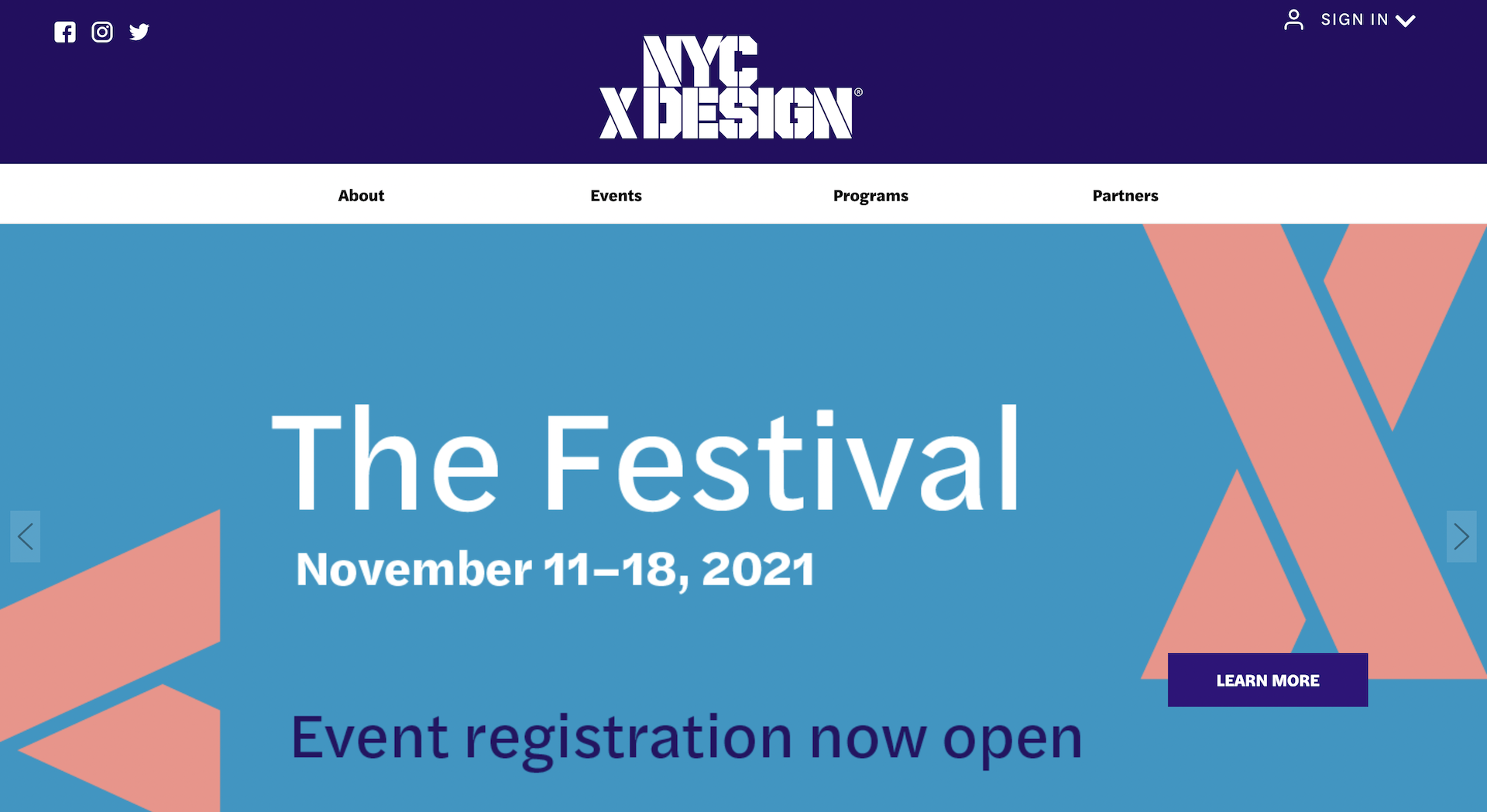 When: November 11-18, 2021
Where: New York City, New York, USA
Website: https://www.nycxdesign.com/
Unlike the other interior design exhibitions on this list, this one is not just a single show. It's a design festival packed with numerous different events all over New York. This annual happening celebrates and promotes the city's diverse creative community. The design events take place across all the five boroughs throughout an entire week. Most of the shows are free to visit, which makes this festival a great choice for interior design students and up-and-coming professionals.
The last time the festival took place was in 2019, before the Covid-19 pandemic. There were over 400 events in 13 days with more than 300,000 attendees in total. And this year, there will be both live and virtual events. So, even more people will be able to see the displays, presentations, and discussions safely.
Many of the regular NYCxDesign exhibitions are internationally-known large-scale trade shows, like:
ICFF;
WantedDesign;
Brooklyn Designs.
Take your design presentation to a new level with interior rendering
Also, a great number of NYC's prominent museums take part in the festival. In 2019, they were:
American Folk Art Museum;
Cooper Hewitt, Smithsonian Design Museum;
MoMA;
Museum at FIT;
Snug Harbor Cultural Center & Botanical Garden;
Museum of Arts and Design.
Now, the 2021 NYCxDesign festival is promising to be even more vibrant, as the design community is striving to reconnect after over a year of lockdowns. So, mark those dates on your calendar if you want to attend plenty of top-notch exhibitions, gatherings, performances, and other events in New York this November.
#6. ICFF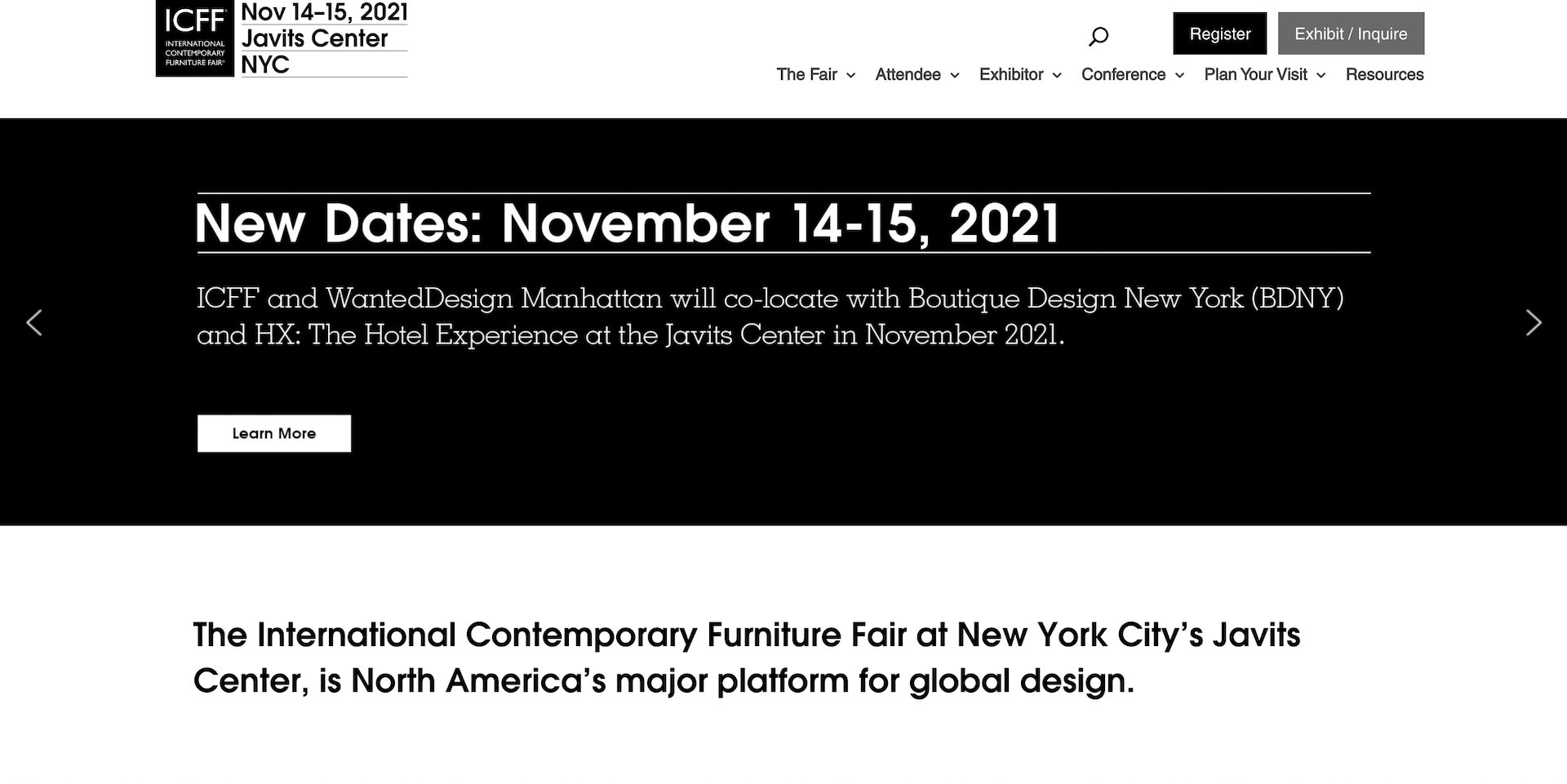 When: November 14-15, 2021
Where: New York City, New York, USA
Website: https://icff.com/
Up next in this selection of the best interior design exhibitions we have ICFF — the International Contemporary Furniture Fair. It's one of the most anticipated shows to take place during the NYCxDesign week. At this exhibition, you'll see both established and emerging designers showcase their products for contemporary residential and commercial interiors. The product categories are:
furniture;
lighting;
kitchen & bath;
wall coverings;
accessories;
textiles;
fabrications;
carpets & flooring;
materials.
ICFF 2021 will offer the attending designers, architects, developers, and retailers many exciting features and events, including:
more than 800 international exhibitors in one place thanks to the co-location with WantedDesign Manhattan;
ICFF Works, a show demonstrating a range of products designed for a fresh, modern take on working environments;
ICFF Studio, a juried competition for up-and-coming talents in partnership with Bernhardt Design;
ICFF Schools, a showcase of the best works by students of top design schools;
ICFF Talks, a series of presentations and discussions led by some of the most iconic names in the interior design industry.
In a nutshell, this exhibition will allow you to find new amazing suppliers, network with potential clients and partners, explore global trends, and find inspiration for your upcoming projects.
#7. Stockholm Furniture & Light Fair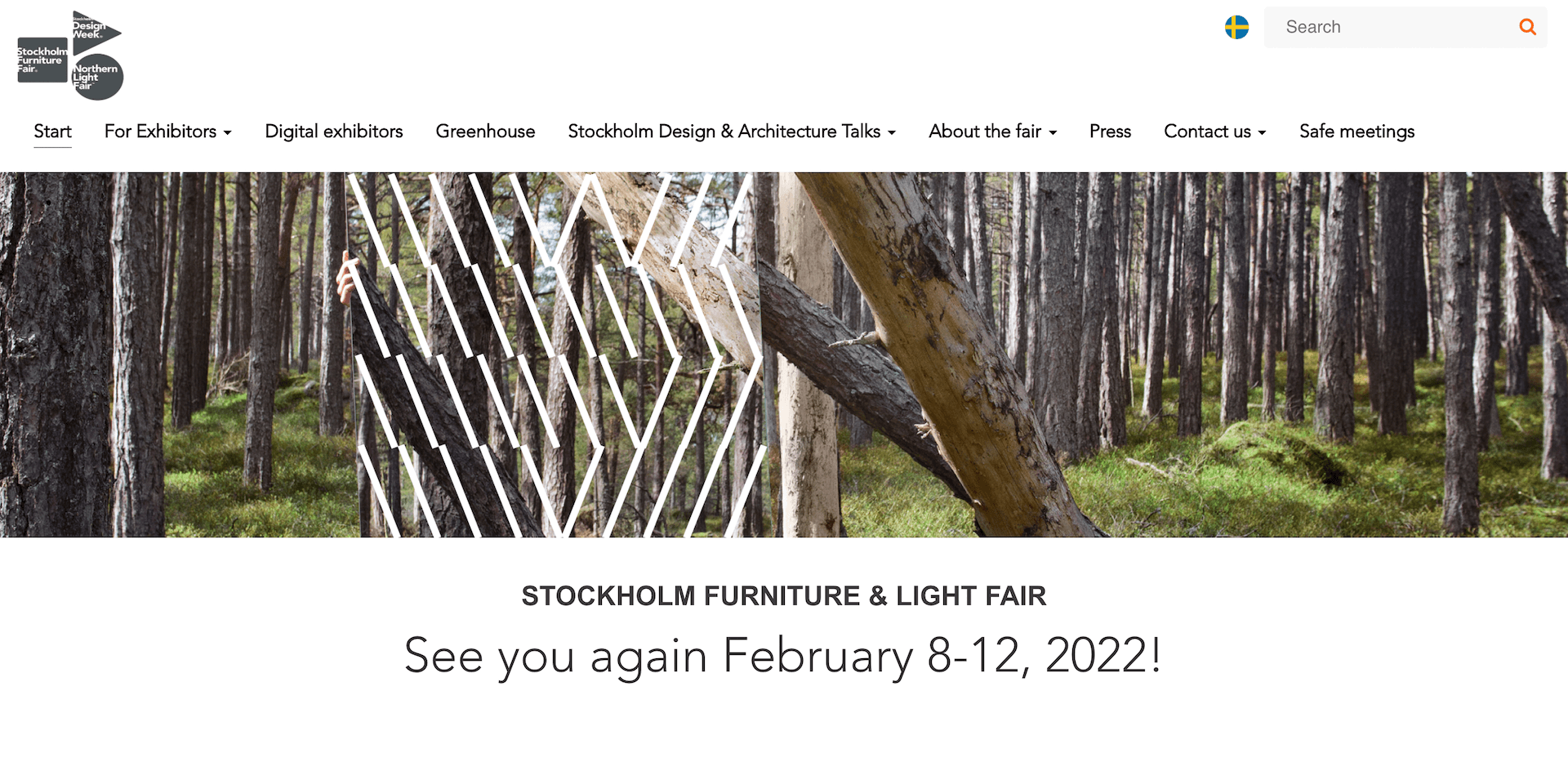 When: February 8-12, 2022
Where: Stockholm, Sweden
Website: https://www.stockholmfurniturelightfair.se/
If you're looking for Scandinavian interior design exhibitions, this one is the number one pick for you. The Stockholm Furniture & Light Fair first started as an annual event way back in 1951. Every year, about 700 exhibitors participate in it. And 80% of them represent Scandinavian companies, making this show the largest of its kind.
Here's what you can expect at The Stockholm Furniture & Light Fair in February 2022:
70,000 sqm packed with outstanding exhibitions of furniture, lighting, carpets & flooring, textiles, and more;
a unique experience-based installation demonstrating the Scandinavian lifestyle through design, food, language, and fashion;
an educational and inspirational exhibition focused on Scandinavian design, architecture, innovation, and sustainability;
Greenhouse, a platform where aspiring designers and design schools display their prototypes to be discovered by future partners and clients.
Moreover, the fair takes place during the Stockholm Design Week. That means there will be over 400 design-related events throughout the city to make your trip even more exciting. So, if you're interested in innovative and sustainable Scandinavian design, you should definitely come to Stockholm in February. You'll learn about the latest industry trends, find new business contacts, and get tons of fresh ideas for your own work.
#8. LA Design Festival
When: 2022
Where: Los Angeles, California, USA
Website: https://www.ladesignfestival.org/home
Like other major interior design exhibitions, the LA Design Festival is returning for the first time since the beginning of the Covid-19 pandemic. It's the only citywide event of its kind with shows featuring architecture and interiors, as well as industrial, graphic, fashion, set, costume, and experiential design. This time, the festival's theme will be "Design for Change", since the whole world has changed, and now we're adapting to it.
Are you ready to dive into LA's one-of-a-kind design culture? Then follow the link to the festival's website and stay tuned for updates on the date and the program. Overall, attending the LA Design Festival is an amazing opportunity to find new suppliers, meet like-minded creators, and network with some of the best in the business.
Present your architectural project like a work of art with AI-powered CGI
This was our selection of the top interior design exhibitions to visit in 2021-2022. Now you have 8 great suggestions, and we hope that you found some of them interesting for yourself. Whatever your choices are, you're in for plenty of creative inspiration, fruitful networking, and just fun!
Looking for professional 3D interior visualization services? Contact us at ArchiCGI and get unbelievably photorealistic 3D visuals for your design presentations, portfolio, and marketing media!
---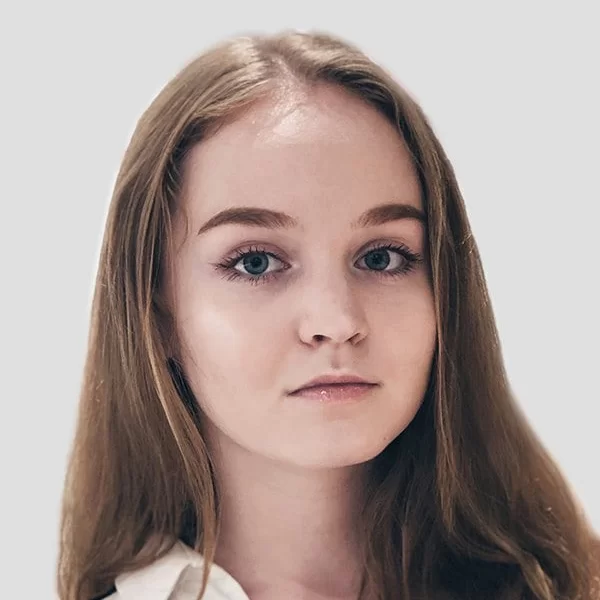 Ana Wayne
Content Writer, Copywriter
Ana is a content writer for ArchiCGI. She has a passion for design and architecture - and for talking about it. Outside of work, she is a fan of sci-fi movies and a street food connoisseur.