Architects are exceptionally creative and hard-working professionals. They are always looking forward to fulfilling new ambitious goals. But sometimes, architects lack the time, energy, or other resources to achieve all the desired heights. One of the mentioned resources is high-quality imagery. Whether it is for finding a common language with a client who struggles to grasp design concepts, or for posting consistently on social media, architects need lots of impressive images every step of the way. But where to get that imagery quickly and effortlessly? As an architectural rendering company, we know the answer. Furthermore, we can tell how photorealistic renderings for architects can help them achieve professional goals. 
Want to know how 3D visualization can boost your architectural career? Keep on reading! 
#1. Keeping work-life balance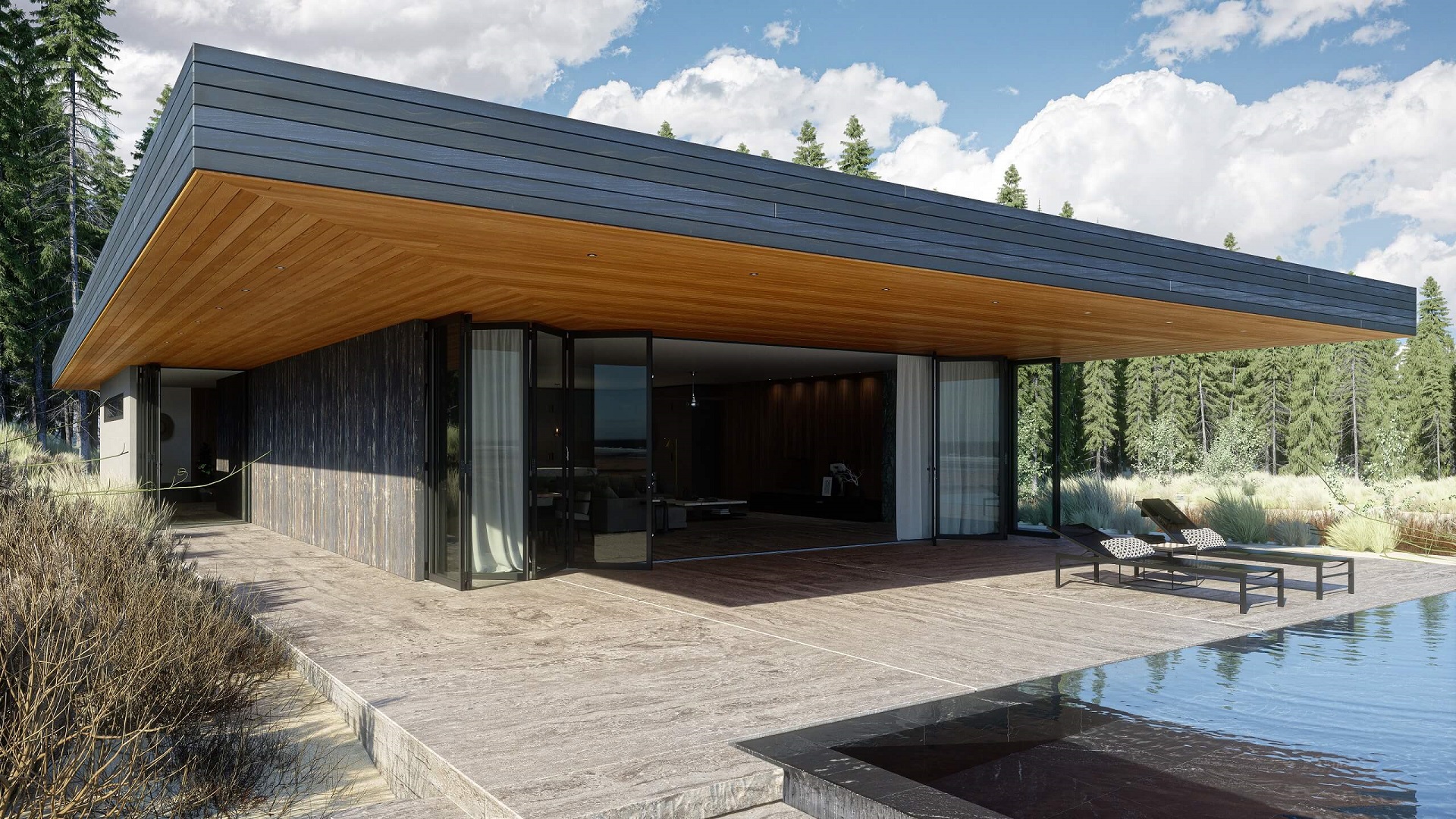 Finding work-life balance is a struggle every architect is familiar with. Developing new projects, communicating with clients, visiting construction sites, and other routine activities take a lot of time and effort. On top of that, architects have to prepare presentations, as well as keep their online portfolio up to date. Which is also quite time-consuming.
Outsourcing the creation of photorealistic 3D imagery reduces the time architects spend on making presentations and marketing visuals. This way, they can have more opportunities to concentrate on creative tasks. Or simply get some sleep.
#2. Content marketing improvement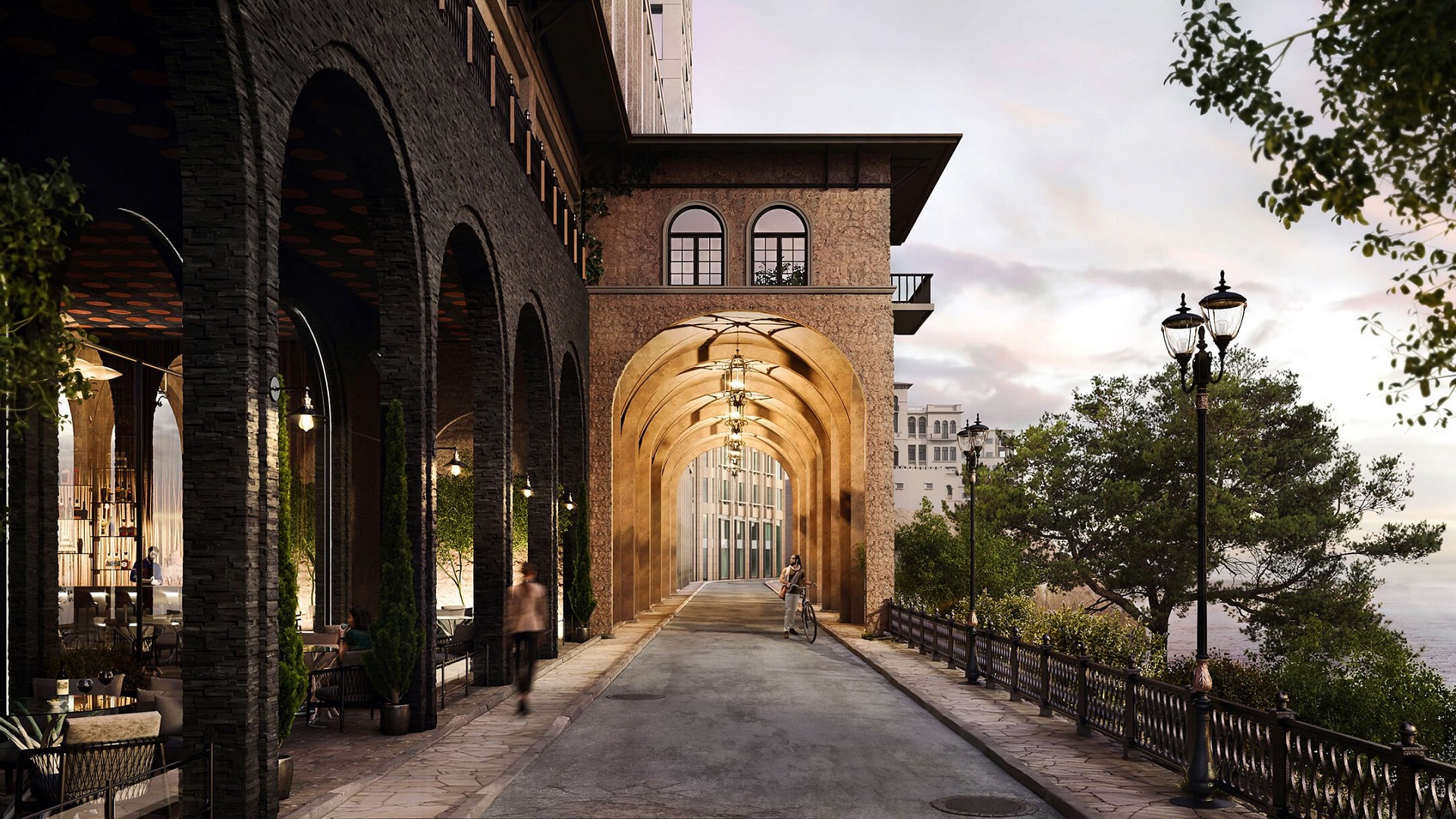 High-quality content is a vital part of any marketing strategy. For architects, visual content is especially important. It is the key to effective communication with their audience. Website, blog, social media, magazine publications – an architect needs a lot of imagery for each of these purposes. And oftentimes, it is impossible to meet these needs using photography. It is especially so if an architect has only a couple of finished projects, and the new ones are in the early development stage or under construction. In such a case, there is simply nothing to shoot yet. 
Photorealistic renderings for architects are incredibly handy in these situations. With 3D technology, one can always get impressive visuals showing how the ongoing projects will look when finished. This way, photorealistic renderings allow for increasing the quantity of the images without compromising their informational value and quality.
#3. Enhancing the visual identity of an architectural brand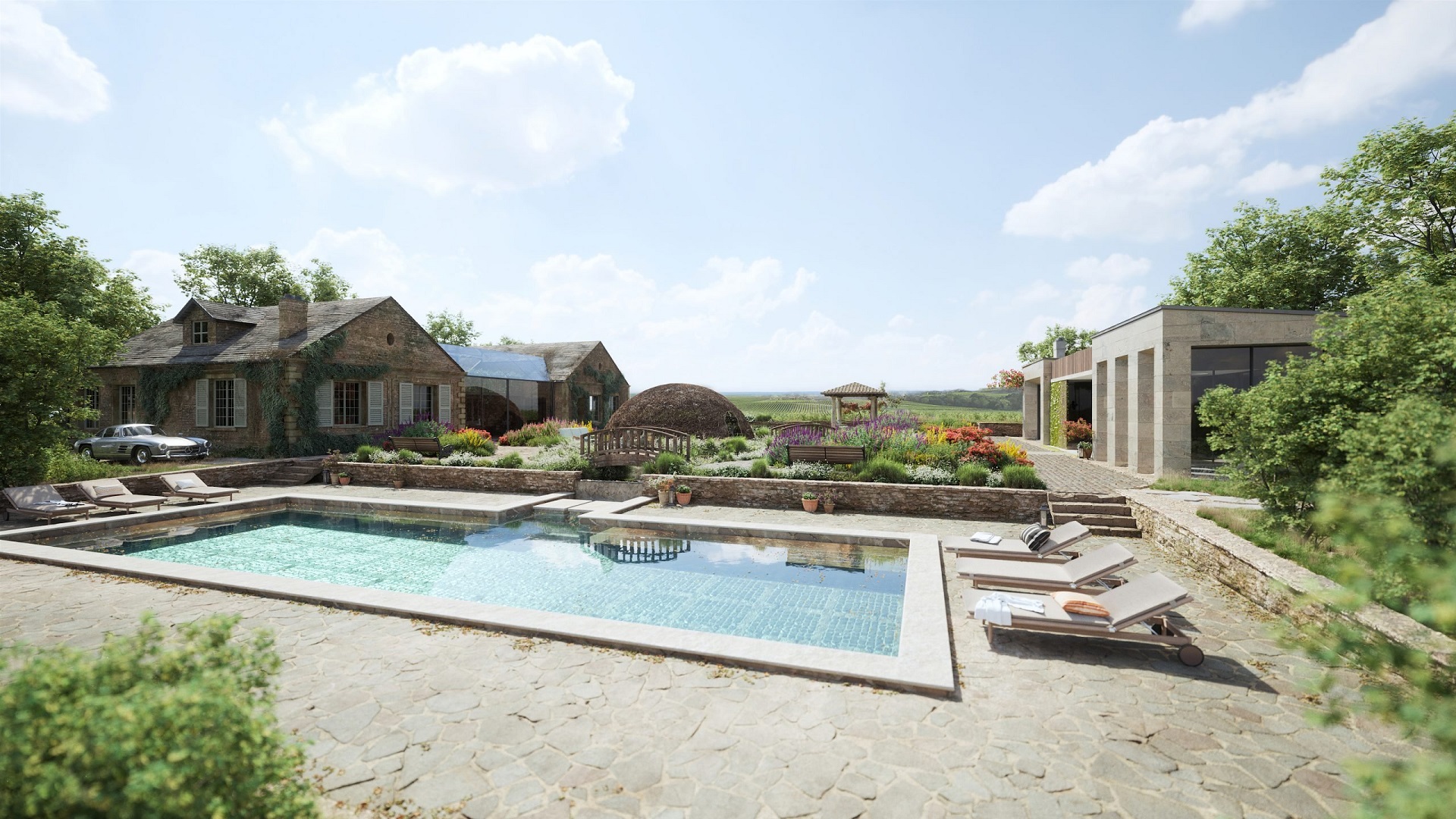 Visuals for a web portfolio and social media should always be high-quality and consistent. That's because they send a message about your architecture firm, its values, aesthetics, and specialization. Simply put, all imagery you use in your business must answer the questions of who you are and what you stand for.
Present your architectural project like a work of art with AI-powered CGI
With digital renderings, it is easy to ensure your visuals tell the story they have to tell. What's more, photorealistic renders allow for more creative freedom than photography. They are not limited by weather and lighting conditions, available camera angles, and so on. A CG artist can always ensure renderings look exactly like an architect envisions them. 
Using CGI, it's easy to communicate the right message with consistent style, lighting, color palette, and overall atmosphere. Moreover, when an architect regularly works with a 3D rendering firm, the CG artists learn what their client's preferences for imagery are. So, they deliver results that perfectly reflect the style and philosophy of the architect's brand.
#4. Improving architect-client communication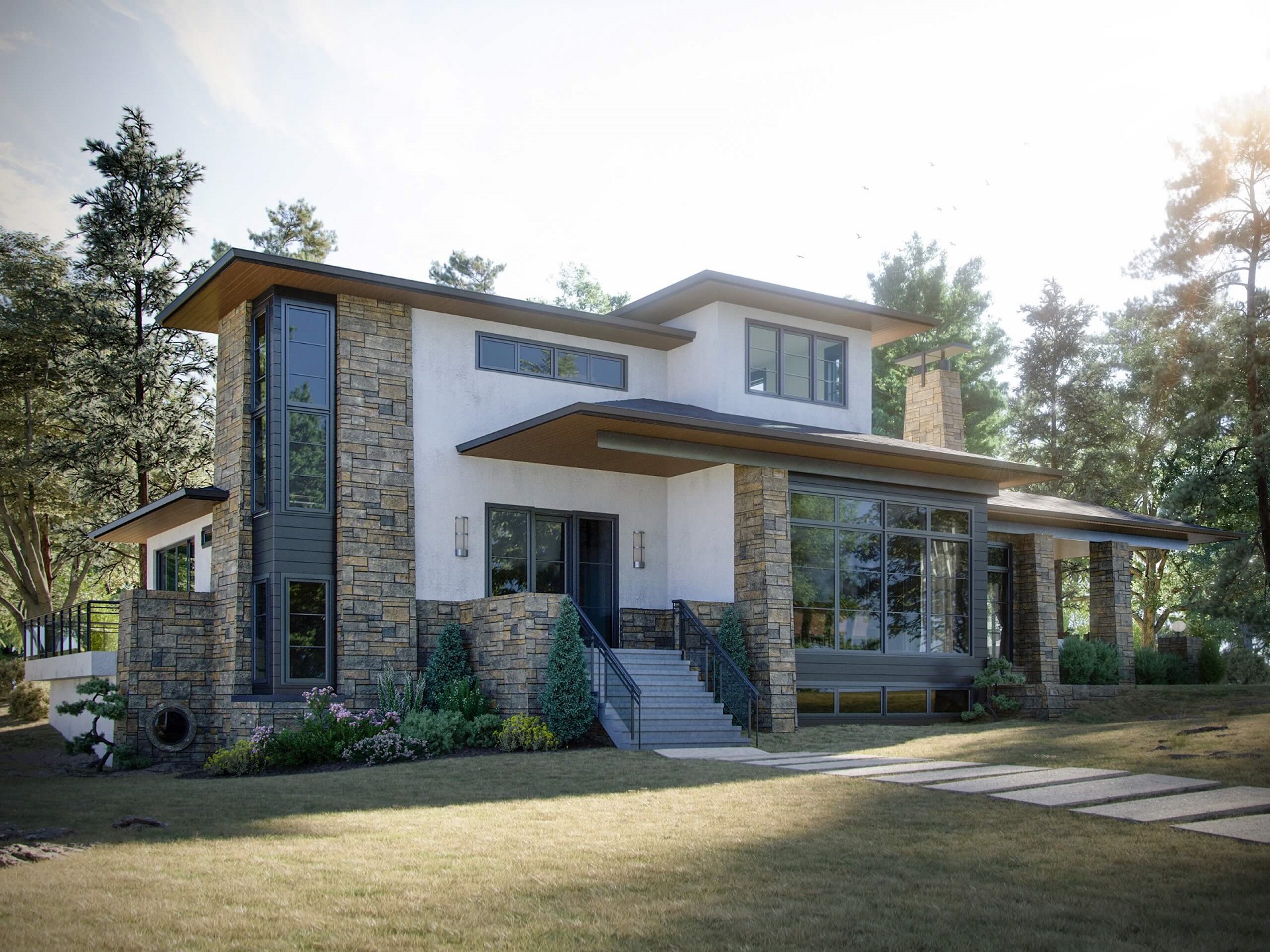 Photorealistic renderings for architects solve many issues arising in communication with clients. For instance, sometimes, a customer simply cannot imagine how the project will look in reality. CGI allows for avoiding any misunderstanding of this sort. It conveys the looks of the future building far more comprehensively than any drawings or sketches. 
What's more, photorealistic renderings let one review several design options. On top of that, 3D visualization is a great tool to discard any bad design idea a client offers. While they might not trust the architect's word, a photorealistic render can easily show them that a proposed solution will not work. This way, with 3D visualization, an architect can prevent the client from choosing a design option they would regret. 
#5. Unlocking and showcasing an architect's creative potential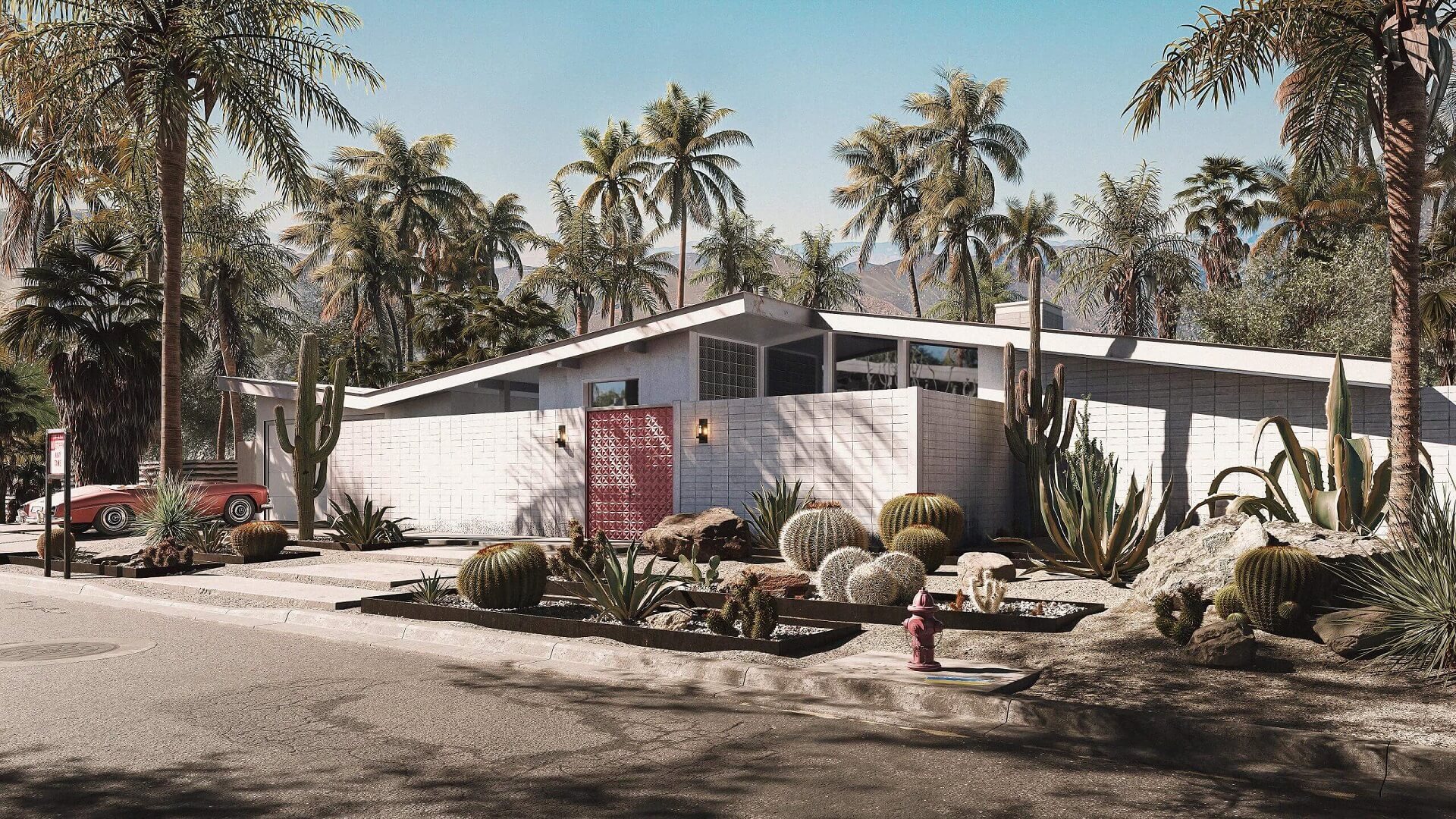 The creativity of architects is limitless. Oftentimes, their ideas go beyond real-world restrictions. Many of such concepts are truly stunning and deserve to be shown to the world. With 3D visualization, it's absolutely possible. 
Photorealistic renderings allow architects to visualize even the most fantastic and futuristic ideas. Just look at the projects of a Martial city or a self-governed Liberland city. As you can see, with photorealistic CGI for architects, there are no limits to artistic expression. Thanks to 3D, architects can showcase their innovative designs at competitions, on social media, in the Metaverse, etc.
Beautiful quality visuals are vital for an architect's professional activities. Sketches and drawings are no longer enough to impress and attract prospects. As for photography, it might fall short when an architect needs high-quality imagery on a regular basis. That's where CGI comes in. Photorealistic renderings for architects allow them to get lots of consistent on-brand imagery. Also, CGI helps save time, showcase the most ambitious ideas, and improve communication with clients.
Looking for 3D visualization services to make your next project shine? Contact us at ArchiCGI for top-notch renderings! 
---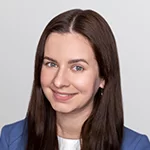 Daryna Romaniv
Senior Client Manager
Daryna is a Senior client manager at ArchiCGI. She can guide you through our workflow and quickly resolve any issue along the way. In her spare time, Daryna enjoys cooking, reading fantasy books, and watching "Friends". She also loves traveling, especially to sunny Italy.