The use of social media for interior designers has become vital. It aids in engaging with the target audience, building brand awareness, and finding new clients. But not all design professionals know which platforms will serve their best interests and how to take all the benefits from using social media.
The ideal way to go forward in this regard would be to consult with an agency or to hire an experienced marketing professional. A social media expert can effectively guide interior designers on the right path by defining the customer avatar & journey and creating the perfect content plan as a result. However, despite a strategy crafted by a professional is the best way to go, a designer may not be ready to opt for the services of an SMM agency. 
As an experienced architectural rendering company working with talented interior design specialists, we decided to help our clients. For this, we prepared a handy guide that can help in avoiding time wastage and mistakes in developing a profitable SMM strategy. So, let's read about the 5 best platforms that ensure commercial success on social media for interior designers and learn tips on how to get profit from using them!
#1. Instagram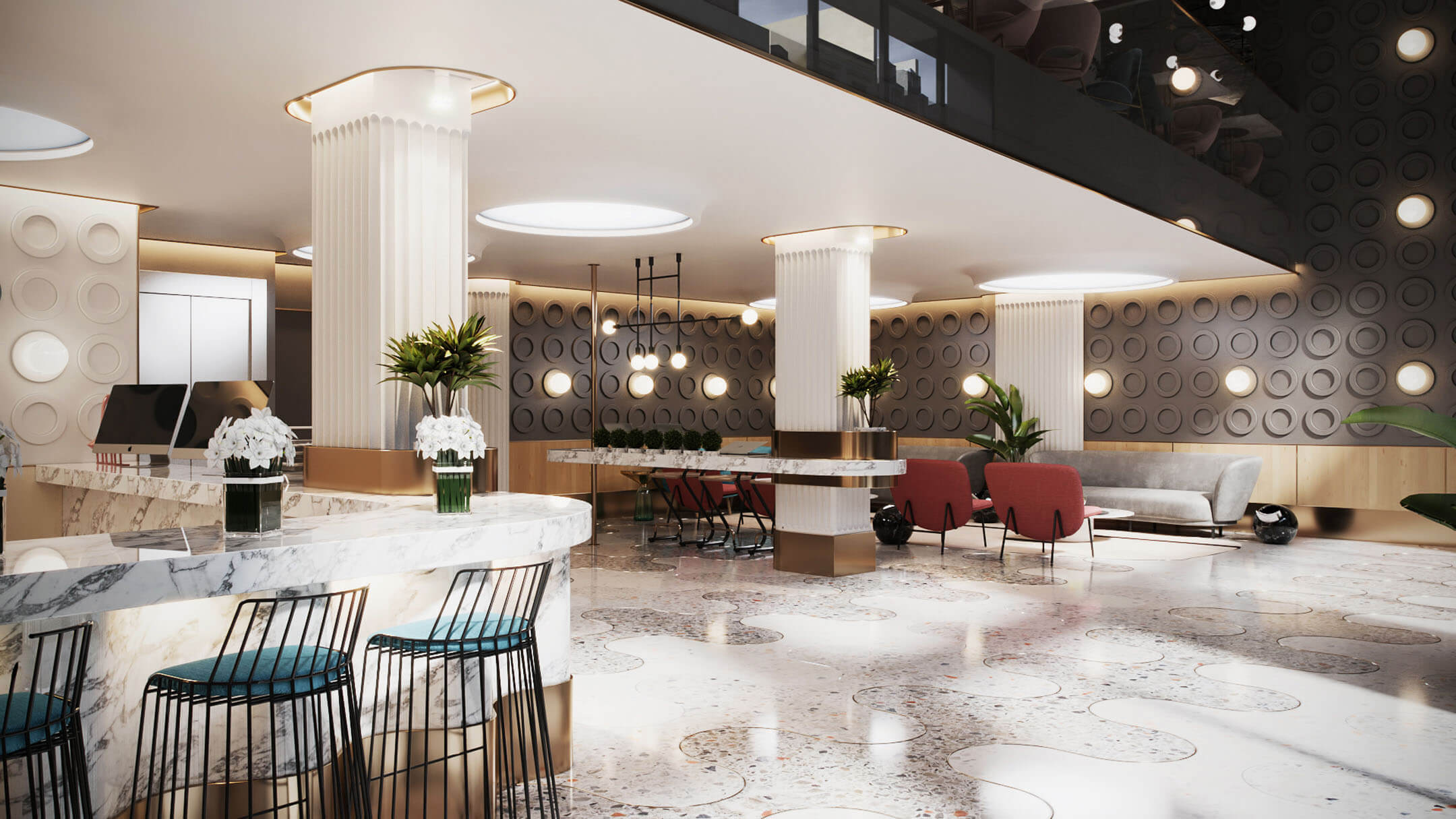 Why this platform?
Instagram has more than a billion active users in a month, which opens wide opportunities for increasing brand awareness. And a huge number of prospects is not the only thing that makes this platform a great choice for designers. The second factor is the nature of Insta content — this social media uses visual experiences for telling captivating stories. In fact, images posted on Instagram can be as effective as publications in professional design magazines — with the difference that there are more of them, and they are for free. 
So, with the help of high-quality visuals and the correct use of hashtags, designers can attract more subscribers and engage them to like, share, and comment on the posts. However, Instagram is not only about likes and shares. It is a veritable marketplace for creatives to find and get in touch with potential customers. For instance, the award-winning interior designer Natalie Mayers says that 60% of her clients come from Instagram!
What to do here?
This depends on the interior designers' goals. If the aim is to get more followers and increase customer engagement, the first thing to do is to decide how many new subscribers, likes, comments, and shares the designer wants to get monthly. Then, it is needed to develop an effective social media content strategy to reach these numbers. Design specialists can use Instagram to showcase their works through case studies, prove their expertise by giving professional advice, share information about their favorite manufacturers, and repost feedback from satisfied clients. Going behind the scenes and showing aspects of personal life, travels, sharing creative ideas and inspiration can also help win the trust and business of prospective clients through social media for the interior designers.
If the goal is to get leads from Instagram, then interior designers need to decide how many of them they would want to attract each month. And to accomplish this plan, paid advertisement is the best way forward, even though the platform has a pretty high organic reach. Ads on Instagram come in different formats: square, vertical and landscape. As their appearance in the feed is the same as a normal post, they are non-intrusive. 
Instagram allows for paid ads to target specific audience members on social media by filtering them through a number of criteria. This social media for interior designers allows to follow those who have interacted with the company's blog or website. Also, Insta ads can be set to follow people on social media who are similar to the existing targeted customers in particular ways. This helpful feature is called Lookalike audience.
#2. Facebook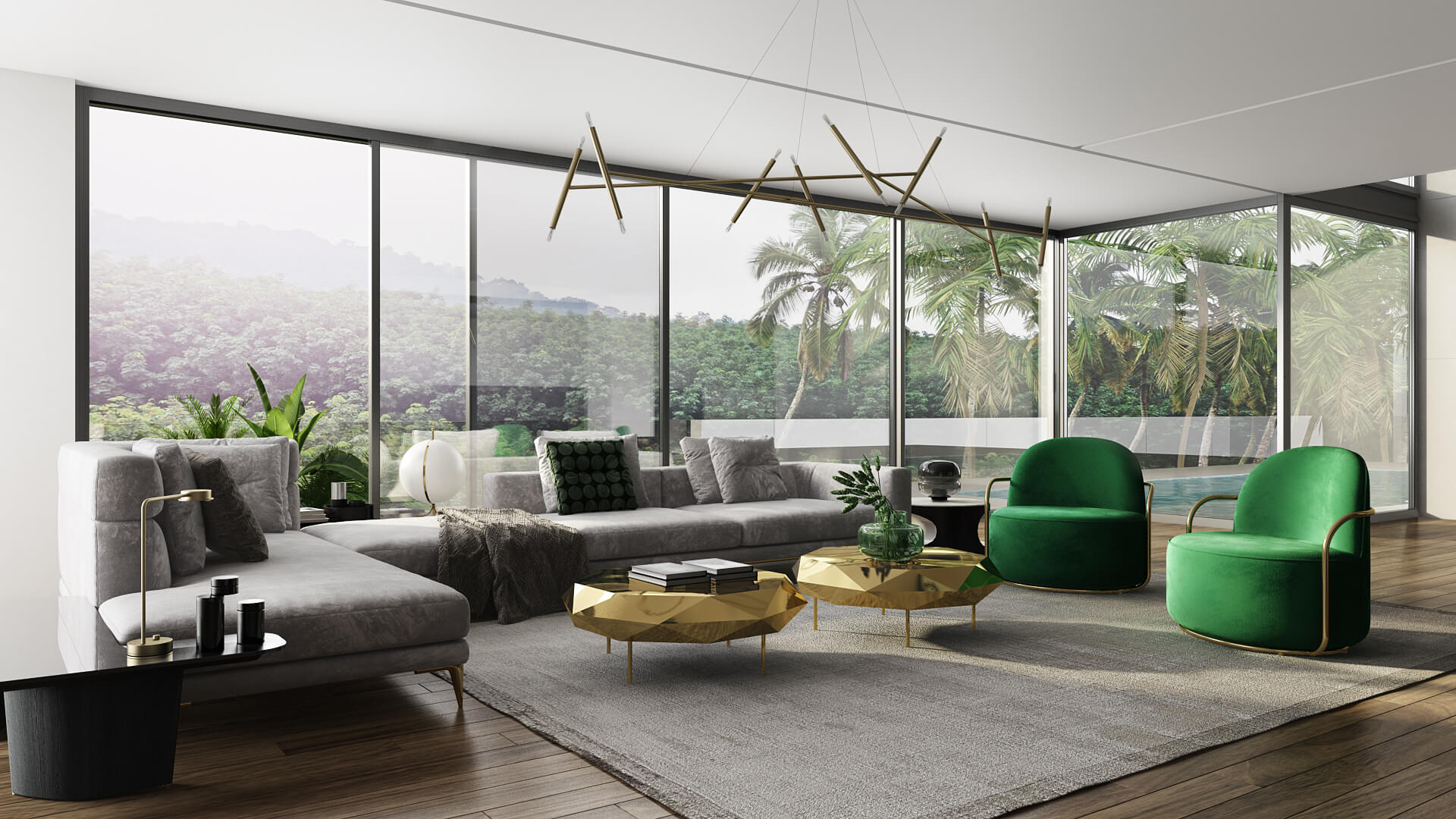 Why this platform?
According to Brandwatch, Facebook has 1.49 billion daily active users. Furthermore, it is the world's third-most visited website, the top Google search query, and the fifth-most downloaded free app in the App Store, as per HootSuite. If that wasn't enough, Facebook also reaches 60.6 percent of internet users, making it the leading social media platform on the globe. Therefore, maintaining a strong presence on Facebook is vital for design professionals to reach out to as many prospective clients as they can. Used as social media for interior designers, Facebook can help brands build a community of followers and find clients, quite like Instagram. However, with respect to generating leads, FB offers unparalleled targeting opportunities, making it the ideal choice for paid advertisements.
What to do here?
So how can interior designers make paid advertising on Facebook work effectively? For this, it is vital to develop the most detailed and precise customer avatar possible. It is needed to know everything about the targeted audience: their age, location, gender, income, lifestyle, wishes, challenges, and so on. This information will help make targeted ads cheaper and more effective for interior designers to find the right customers. 
If organic promotion is the method, it requires a robust content plan and regular updates. Interior designers should share valuable information because the usage of advertising messages only will turn followers off. The page needs to communicate, educate and entertain subscribers by providing interesting articles, videos and stories. It also needs to encourage readers to leave feedback on the page.
Also, it is essential to remember that regardless of the chosen strategy, the brand page of social media for interior designers has to look like a million dollars. Hence the need for posting only high-quality visuals. To get such imagery, interior designers should hire a professional photographer or take benefits from CGI services. The latter allows for presenting even those designs that do not physically exist yet.
How to measure one's success on Facebook? It's easy. Metrics for both advertisements and organic promotion are available online. To determine the particular posts' success and understand what the audience is interested in, interior designers can measure their page's engagement, reach, and impressions.
Take your design presentation to a new level with interior rendering
#3. Houzz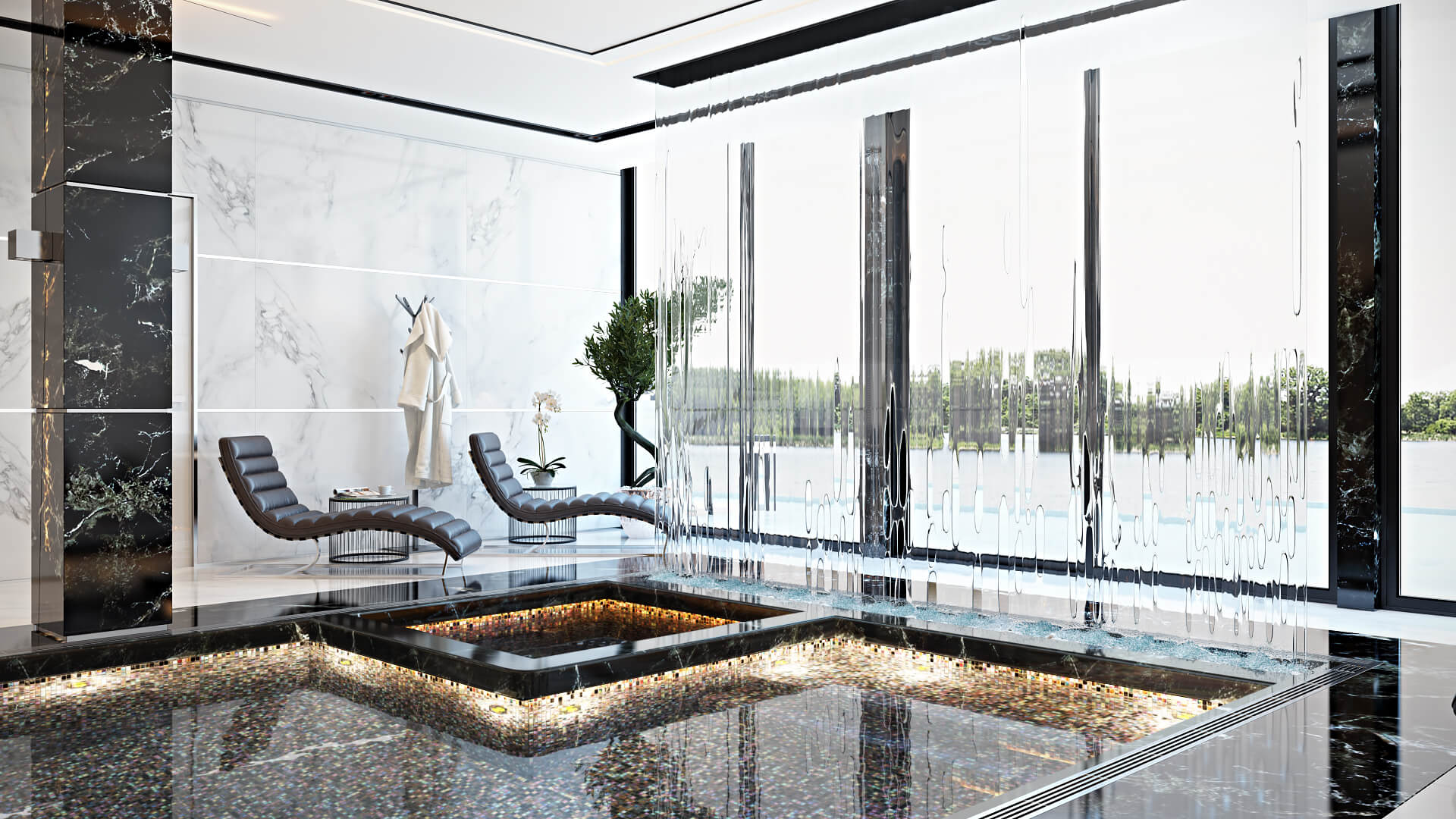 Why this platform?
Houzz is a fantastic social media for interior designers because it is a specialized platform with great sales potential. Unlike Insta and FB, which are for everyone, Houzz was created specifically to connect homeowners with design and architecture specialists. According to WebFX, this platform currently has more than 35 million active users, 90% of whom are able and willing to make extensive changes to their homes. What is more, Houzz is the right place to expand brand awareness, increase traffic to the interior designers' websites, and help them find clients and partners.
What to do here?
Imagery is the dominating content on the platform. So, to succeed on Houzz, using lots of high-quality visuals is an absolute must. These can be both real photos of completed projects and photoreal 3D images of ones that are not brought to life yet. To obtain the latter, one should opt for the services of an interior design rendering company.
Houzz rates very high in Google, so it can be used to boost the brand's SEO to bring more potential clients. For this, it is needed to add relevant keywords and phrases to the information shared on the platform. It will help users find the designer's works in Google as well as on Houzz itself. 
Other tips for succeeding on this social media for interior designers include filling all the information in the profile and updating it regularly and creating IdeaBooks. Also, it is wise to stay active on Houzz community — for instance, through answering all users' questions promptly and taking part in discussions on the platform's forum.
In order to track performance here, the designer needs to record all leads coming from Houzz, as well as the cost of each project. To find out the amount of website traffic generated by Houzz, one can use Google Analytics. And to measure brand awareness, interior designers should track impressions. 
#4. LinkedIn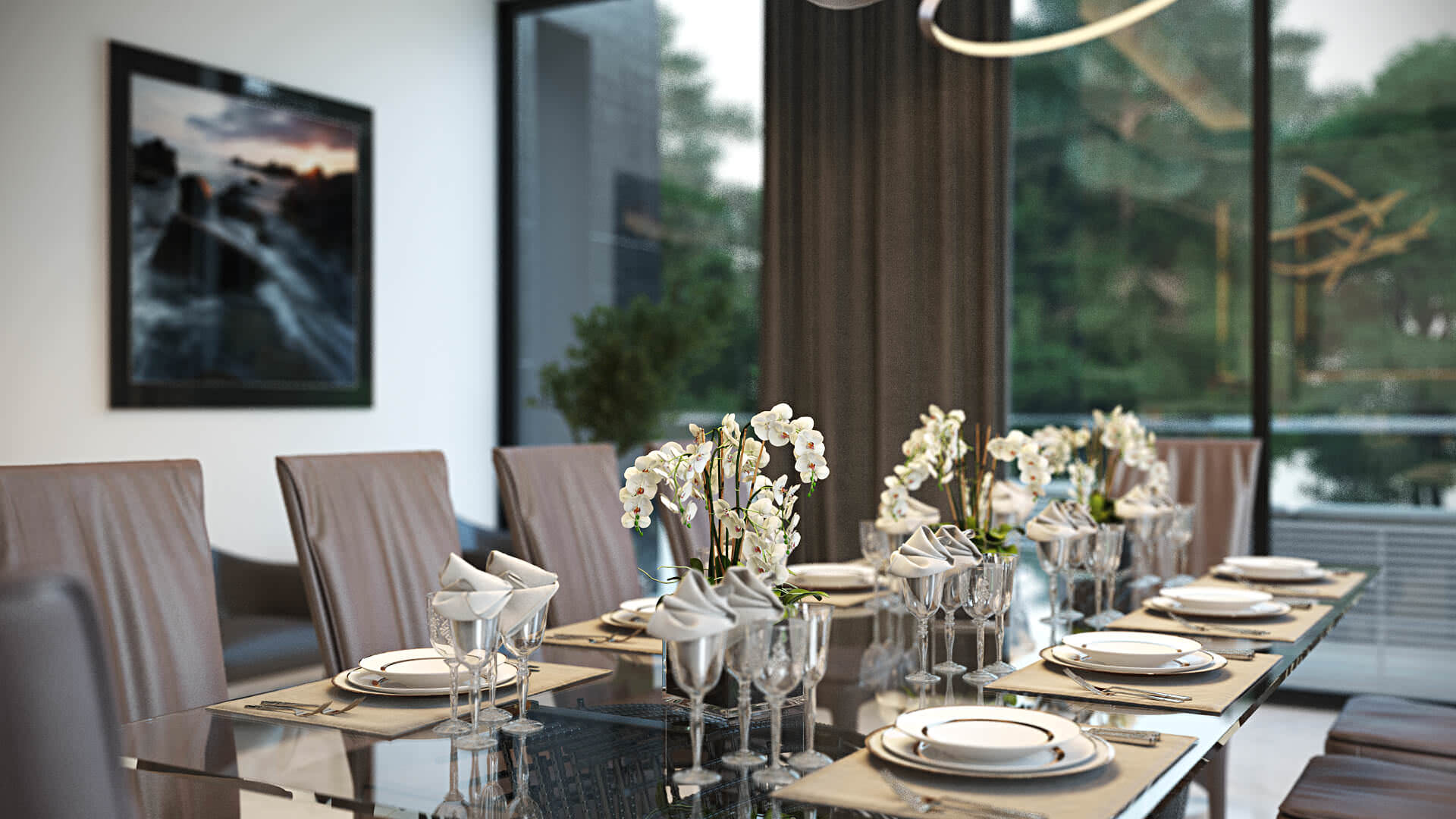 Why this platform?
According to HootSuite, two professionals join LinkedIn every second! As per now, this network has 630 million active users. In the role of social media for interior designers, it is useful to find new clients and expand business network. 
What to do here?
LinkedIn is ultra-effective for establishing professional links and finding customers. For this, the interior designers should share examples of their work and update the page regularly with all the necessary information. Also, LinkedIn is the right place to track competing brands and get to know what they offer to customers. Along with this, interior designers can use LinkedIn to keep an eye on the activities of clients from their database. This can help professionals to stay proactive. For instance, if they see that their customer is moving to a new office, they can reach out to them and offer services. 
Interior designers can track their performance on LinkedIn to determine what topics and types of content the audience is interested in. For this, the site offers different metrics that show who viewed the brand's posts and profile, number of connections and followers, allow tracking engagement by providing info on likes and shares, comments, and so on. 
#5. Pinterest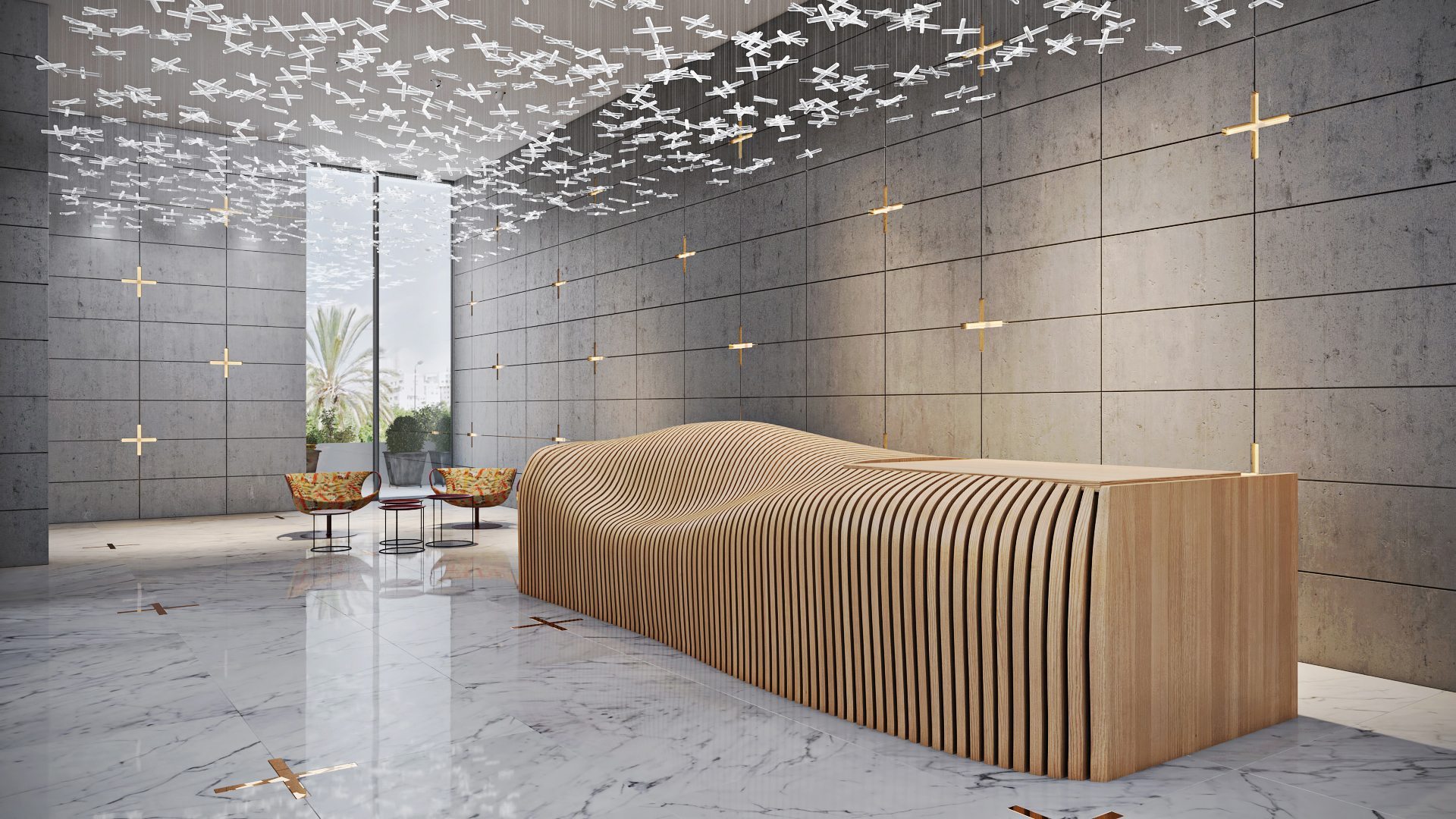 Why this platform?
Last but not least social media for interior designers in our list is Pinterest. According to Kate the Socialite, it has 250 million monthly users, and 78% of them wish to see pins from businesses. The latter differs Pinterest from other social media platforms, where users usually prefer to avoid ads. Also, 83% of the site users are female, and 43% of them use it to design the house of their dream. Which makes Pinterest a real gold mine for interior designers.
What to do here?
Design professionals on Pinterest should opt for a business account, which will give them access to analytics so that they can get to know their target audience better. Also, it allows for sharing promo pins and so-called "rich pins" that include a more detailed description than the usual ones.
If the designer has a blog, they should pin images from it and add a link to the blog to them — this will help to get website leads. Also, it is important to use a smart SEO strategy by choosing specific keywords that the clients use when looking for services or inspiration. These keys should lead them directly to the pins of the designer. Regular pinning is also essential as it ensures that customers will engage frequently. And, of course, the imagery used on this social media needs to be nothing less than show-stopping. 
To measure success on Pinterest, interior designers can use Google Analytics to note the amount of traffic from the platform. They can also record the number of leads coming from there and the cost of their projects.
Social media for interior designers is essential to beef up online popularity and monetize it. Having a strong presence on such digital platforms as Instagram, Facebook, Houzz, LinkedIn, and Pinterest is a surefire way to reach commercial success and to expose the brand to a wide audience.
Want to learn how much your project costs? See how we evaluate 3D rendering projects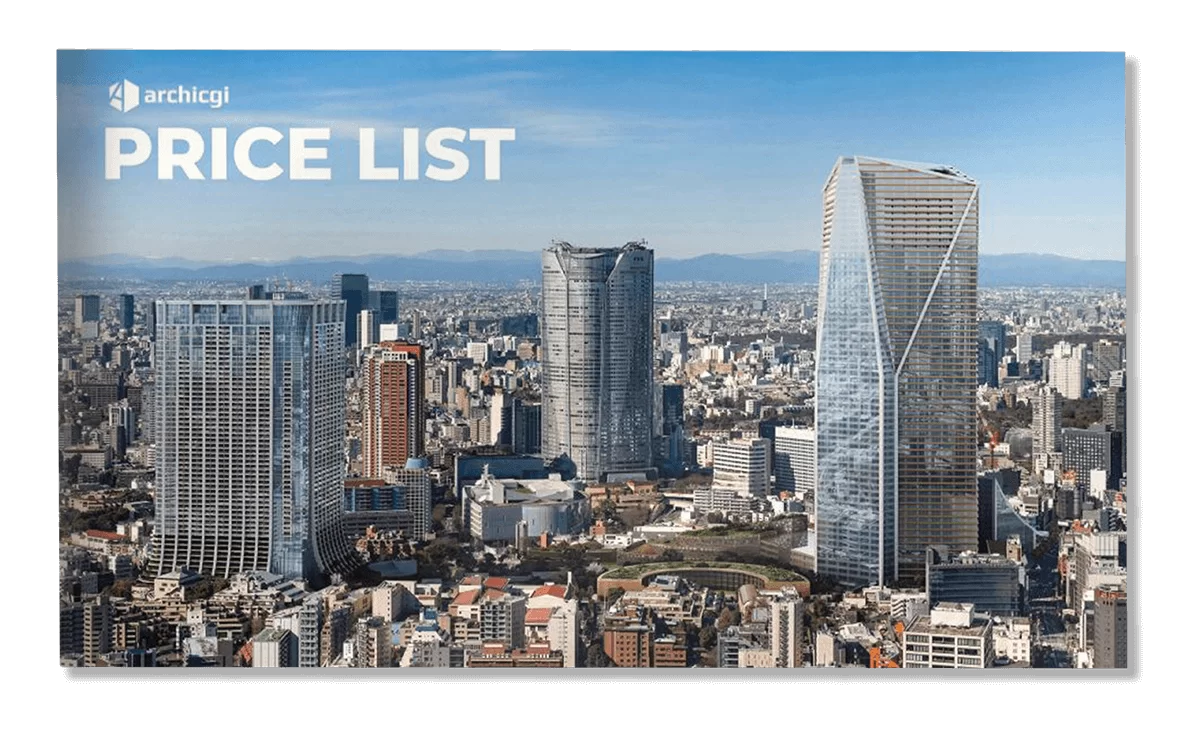 Want to develop an effective SMM strategy for your interior design business and get profits from it? Get in touch with us for 3D rendering services to obtain beautiful visuals of your designs for your social media pages!
---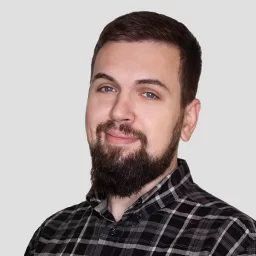 Jimmy Ward
Marketing Specialist, Media Buyer
Jimmy is the senior magician of media and stunning ads. He loves a good joke, his beloved dog Mario and craft beer. But don't be fooled by his smile: Jimmy is ruthless when it comes to lead generation.