Today, architectural visualization is more and more present in the everyday practice of architects. Not only can it greatly influence the effectiveness of the presentation, but also decide the fate of the whole work. However, working with 3D is time-consuming even for an experienced visualizer. This is why most architects and designers delegate this task to an in-house or outsource 3D artist.
In case with 3D, the delegation process has many subtleties and details that have to be considered in order to make things work. We have created a list of ten questions that you should reflect upon – this way, you'll spend less time on negotiations and receive a better result. Before we start, let's define the potential complications you can face. If your 3D visualizer misunderstands you, he'll have to spend additional time on explanations and revisions. As a result, you'll fail to receive the product rendering by the deadline and get nervous. So, what exactly should you consider beforehand if you want to save your time and nerves?
3D Architecture: Key Points for Effective Delegation
1. Decide how many views of your design you want to see and what they should depict. For example, if you need a 3D architecture visualization of a cottage, consider which elements of architecture and design should be visible. There can be renderings of exterior design with a front view, or visualizations of interior design – living-room, bedroom, children's room etc.
2. Determine which elements of your design should be identical copies of real-life objects, and which ones your 3D artist can borrow from a database of ready-made models. Using such models saves lots of time and lowers rendering prices. For example, ArchiCGI has a database of over 40000 models.
3. Clarify the resolution you'll need for the 3D sketches. Professional studios usually have standard resolutions for 3D architecture renders. For instance, ArchiCGI uses Full HD, or 1920*1080px, as a standard resolution for final sketches. While it is perfect for presentations on TV screens, projectors, PC or laptop monitors, for printing in good quality you'll need bigger resolution. Also, for printing in A3 format in excellent quality you'll need 5000*3500px resolution – keep in mind that rendering can take up to two days. So, if you want to print your visualizations, make sure that your technical assignment reflects that.
4. Think about the information necessary for the project and ask your visualizer if you have enough. Some 3D architecture renderings require only sketches and a brief description, but others may need all possible information – floorplans, lists of material to use, etc. This is why you need to decide what should absolutely be reflected in a render and what can be chosen by your 3D studio. ArchiCGI can refine any design idea and present it in the best light.
Make sure your exterior design project takes your clients' breath away
5. Make sure to discuss the procedure of revision. It's possible that you will need corrections in the sketches before presenting your masterpiece to the client. It's also possible that you like discussing the project with the clients during the presentation, so that they could suggest some corrections as well. In the first case, you'll need to see the drafts of your renderings, while for the second case, you'll have to use the final versions. Ask your 3D architecture visualizer about his approach to corrections: how many can be done for free and how much you'll have to pay for additional changes.
6. If there is a deadline, discuss the stages of work and plan a separate deadline for each of them. For example, if the project has to be completed in a week and you may need corrections, ask to see the drafts in 3-4 days. This way, there'll be enough time for corrections (if any), rendering in final quality and finishing touches.
7. Discuss the payment. If possible, don't pay 100% at once – it's better to argue for 50% payment beforehand and the remaining 50% after the job is done. This way you will lower your risks, and the 3D artist will be motivated to present a high-quality work.
8. Insist on written communication about important questions, especially deadlines and requirements. You'll be able to avoid arguments, and your 3D architecture artist won't be able to say that something wasn't mentioned.
9. Make suggestions after each completed stage of work. Your architecture visualizer may have questions, and it's necessary to answer them as quickly as possible. ArchiCGI uses a project management system, which allows architects and 3D artists to communicate. There are also instant e-mail notifications if you need to be in touch.
10. Work only with trusted 3D rendering services. If it's the first time you work with 3D architecture visualization, order a test visualization to ensure the speed and quality of the services.
We hope that this check-list will save you lots of time, enhance your communication with outsource 3D architecture service, and make your cooperation comfortable, fruitful and stress-free.
Present your architectural project like a work of art with AI-powered CGI
We wish you only professional visualizers and interesting projects!
---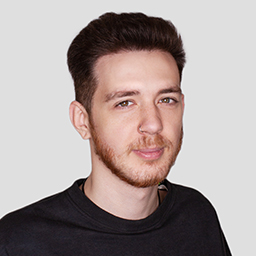 Keith Gardner
Senior Project Manager
Keith is a seasoned scrum master who can turn even a team of complete strangers into a well-oiled machine. Outside of work, he is the king of social games and a caring dad for a ferret Tyra.