Architectural animation fascinates viewers by immersing them into the atmosphere of the project before it is built. The clients can take a virtual walk around every room, appreciate the elegance of decor choices, see the lighting scenarios in use. This way, an animated presentation amplifies the effects of static 3D renderings: it excites viewers by sharing an even more life-like experience with them.
Owing to architectural animation, the viewers understand the scope of the project, the use of space, and the building usage scenarios more precisely. Better comprehension means faster decision making. When the client sees all the advantages of the project, he or she approves it more confidently. Changes suggested occur at an early stage of the project when modifications are the cheapest. Collaboration becomes smoother, and the final customer satisfaction rises.
Architectural animation takes presentations to the new level that most competitors are yet to reach. It helps an architect who already uses it stand out and provide a better service. As a result, customer satisfaction becomes even higher. Clients tell their friends and colleagues about the attention and carefulness their project received. Thus, they refer others to the architectural firm.
There's one thing that makes architectural animations even more powerful – their high marketing potential. Once done by an architectural animation studio, they keep serving as trumps in the advertising deck. But how to lead them to score as many good orders as possible? In this article, we are sharing five ways to do it.
#1. Architectural Animation Empowers the Website
People like options. Even someone who prefers reading would sometimes rather lean back and watch a video. So, why not embed one into the main page and place several others in various information sections? A combination of text and video meets the needs of a broader audience than either of them alone.
There's one more reason to empower the website with animation. Architectural design is ordered depending on reputation and trust. The more directly and entertainingly the website demonstrates the realized projects, the more reliable the firm appears.
Companies make ample use of blogs to communicate with the audience and attract visitors from search engines. An architectural animation video can dominate the text, which only explains what it's all about and suggests to watch the embedding. Alternatively, the text can play first fiddle so that the animations only illustrate it. In any case, the site visitors become more engaged, and they are likely to become loyal readers or take an action the page calls to.
A portfolio becomes crucial when it comes to such a creative work as architecture design. A professional architectural rendering will efficiently represent the architect's visions, but it works best when architectural animation accompanies static pictures. A virtual tour around a project shows the visitor: there's a well-designed building somewhere in the world, and there's someone who already owns it. This way, animations encourage the viewers to opt for the same firm.
Case studies initially appeared in education as a fast way to apply theoretical knowledge practically. Later on, they became a form of scientific writing in which theory and practice came together. Marketers have discovered the ability of case studies to demonstrate the clients how they could benefit from working with the company. Now they are a top-10 marketing tool, often converted into videos.
#2. Animation of Architecture Is Handy in SMM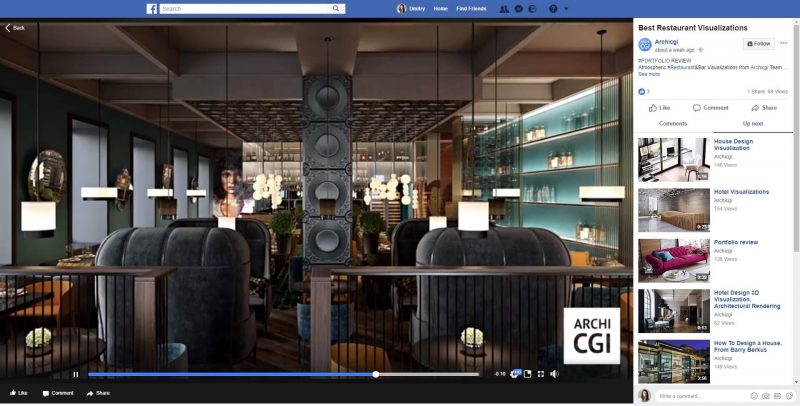 In social media marketing, content works best if it is visual – especially for those whose mission is to make the world more cosy and beautiful. A static picture, GIF-animation, or video is typically more entertaining than a plain text with no illustrations. This way, high-quality static visualizations and architectural animations will return more likes, link followings, reposts and followings.
Every view counts because it works for brand awareness. Every link to your website followed is desirable: the person can bookmark the website, share materials from it, subscribe to the newsletter, or even immediately make an order. Likes demonstrate that your ideas are acknowledged – both to people and algorithms. Facebook ranks posts based on their likes, and so do Reddit and Instagram. Every repost contributes to the popularity of the brand.
Social networks are wonderful places to build an online community of loyal followers. If an architectural firm entertains them with striking 3D architectural animations, it will be active and steadily growing. And every follower is a potential client.
Immerse clients into your design projects with a 3D animation
#3. Architectural Animation Underpins the Video Blog
There is one more benefit of impressive dynamic content for an architect: animations and recordings can be posted on a video hosting, typically YouTube. Then, the video can be found via the site search or recommended to those who already watch video posts on related topics. This way, a video blog on architecture can quickly gain popularity if its postings are interesting and eye-pleasing. Videos from architectural animation services meet both of these criteria.
YouTube is commonplace for over 1 billion people who post or watch videos, leave comments, or record video answers. For this reason, many view it as social media. So, building an online community appears to be the best strategy here. Whenever a subscriber needs an architectural design, she will consider the firm she has been in touch with for months or years.
At the same time, calls to action need to be more robust. The viewers can go with the wind of recommendations in the same way as they have come. To avoid this, an architectural firm should make it very clear how viewers can benefit from going to the website and reading material there or subscribing to a newsletter.
#4. 3D Architectural Animations Add Value to Press Releases
Media are eager for new stories. By publishing exciting press releases with architectural animations, an architectural company gives media exactly what they need and gets news coverage in return. The marketing team must be creative and proactive: it needs to react to the existing newsbreaks or even make new ones.
A good architectural animation is likely to be embedded in news articles. Journalists look for attractive and entertaining content which would illustrate the text and engage the reader. If an architectural company issues a press release, it supplies newswriters with facts and quotable passages. If it adds 3D visualizations, the writer will use them as illustrations and attribute them to the source. But it is architectural design animation that will captivate readers for the time they watch it.
News coverage with exciting content works like free advertising. The brand awareness rises. Some people watch recommended videos, many of which are going to be animations of architecture from the same publisher. Some viewers will go to the YouTube channel or google the name of the company. All of these activities are able to result in new orders.
#5. Animation of Architecture Nourishes Video Ads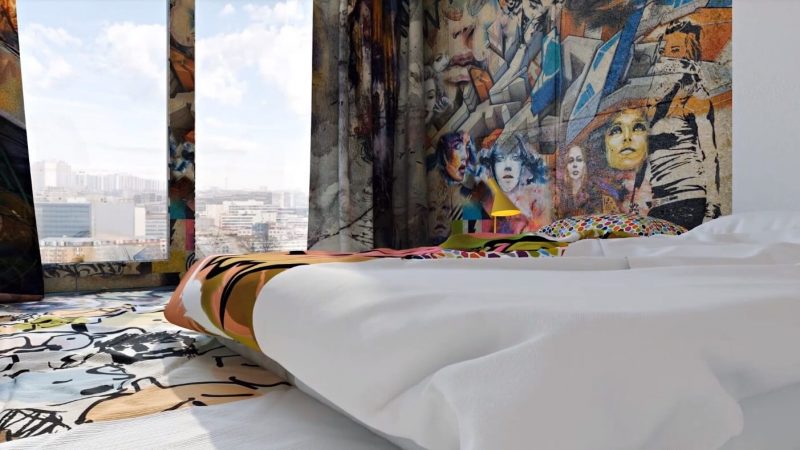 There are many ways to use videos of architectural projects in advertising. Architectural animation can appear in YouTube video ads, in ad banners, on outdoor screens like those on the subway, or even on TV. All of them reach the audience effectively, while the means of promotion above require time and effort to build up a community. At the same time, advertising works only in the short term while posts remain on the web where they keep attracting prospects and clients.
Whatever marketing tools a company is using, architectural animation will increase their impact. It makes stand-alone and social media posting more persuasive. Animation can be used in a video blog along with records, where it will show architectural designs in all their splendor. It also contributes to PR since newswriters use videos from organizations to add diversity to the content. And finally, architectural animation is easy to transform into a video advert to boost sales.
Want to learn how much your project costs? See how we evaluate 3D rendering projects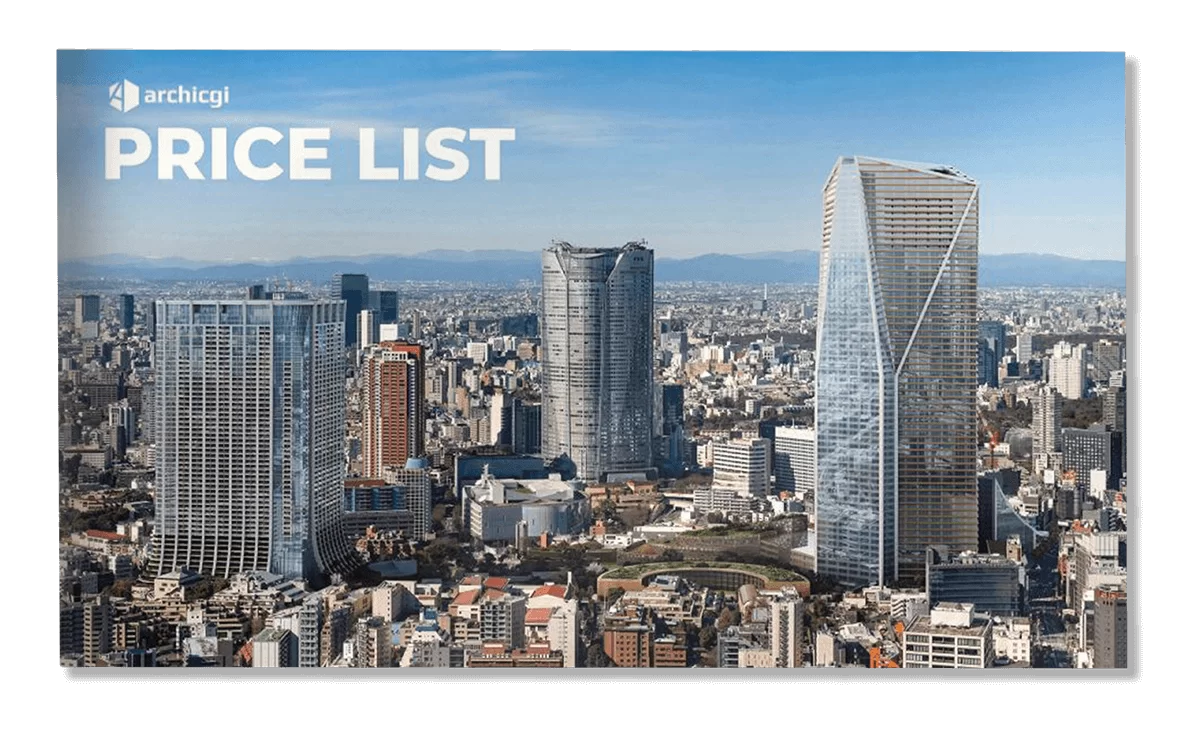 Want to enjoy the benefits of animation at the presentation and long after it? Use our 3D architectural rendering services to get life-like video renderings of your projects. Let your communication be fruitful – both with the existing clients and future ones.
---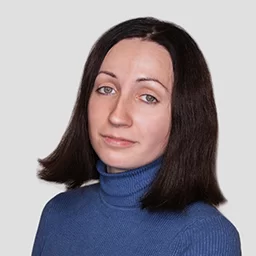 Irma Prus
Content Writer, Copywriter
Irma writes articles and marketing copy for ArchiCGI. Her dream is that more people discover the power of CGI for architecture. Irma is into neuromarketing, ruby chocolate and Doctor Who series.