Any architecture company, no matter how successful and famous it is, needs to constantly advertise its services to stay in the game. Because today's market of architectural services is oversaturated with offers and advertising is aimed at getting a prospect's attention no matter what. Therefore, companies benefit greatly from shaping and maintaining a solid brand identity. That helps to attract and retain clients who share the same values and are even ready to recommend the architecture firm if an opportunity presents itself.
Now, visual materials are, naturally, the most important part of communication in architecture advertising. Some projects take many months or even years to complete, so an architect's best friend, in this case, is 3D visualization. It allows to showcase the work without having to wait until construction or renovation is complete to take photos. It also provides stunning quality – when done by a professional 3D visualization studio, the images are incredibly photorealistic. And it leaves room for brand-oriented customization as well. So, let's now learn how to improve architecture advertising strategy with CGI!
#1. Create a Stunning Portfolio for Your Website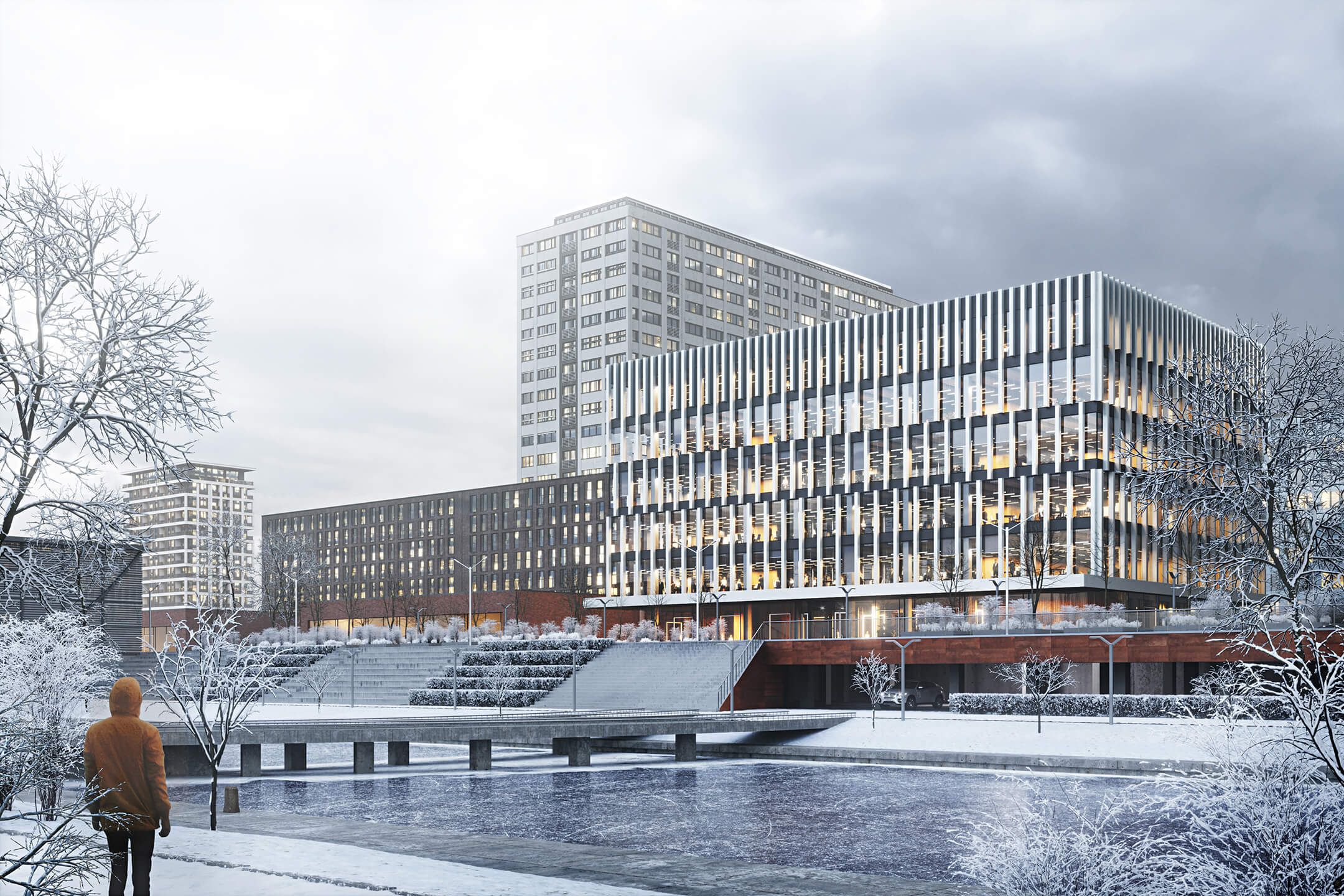 A website is a company's face. That's how most prospects get acquainted with it in the first place. Essentially, this is where architecture advertising happens organically. Therefore, a polished portfolio of the best works is absolutely a must. And 3D visualization is the best way to present them. It allows to highlight all the important details of a project by showing it from any angle one can imagine. It is also possible to alter the surroundings of the main object to get a better view, to choose the season and weather to set the mood for the images, and to render them with day, sunset, or night lighting. For instance, a modern office building or a massive city bridge will look stunning with night lighting, while houses and residential complexes will look cozy and safe in warm sunlight. And, of course, several variations can be shown at once.
Finally, 3D visualization allows to add subtle visual effects and adjust the tone of the images so that it's consist across the whole portfolio. As a result, an architecture firm can curate a unique style for its portfolio using the advantages of CGI. Then, adding descriptions to tell every project's story helps to get the prospects interested in an architecture firm's work. And to keep them engaged, it is useful to add animations and 360o views, which can easily be done by CGI specialists as well.
#2. Use Social Media to Amplify Your Reach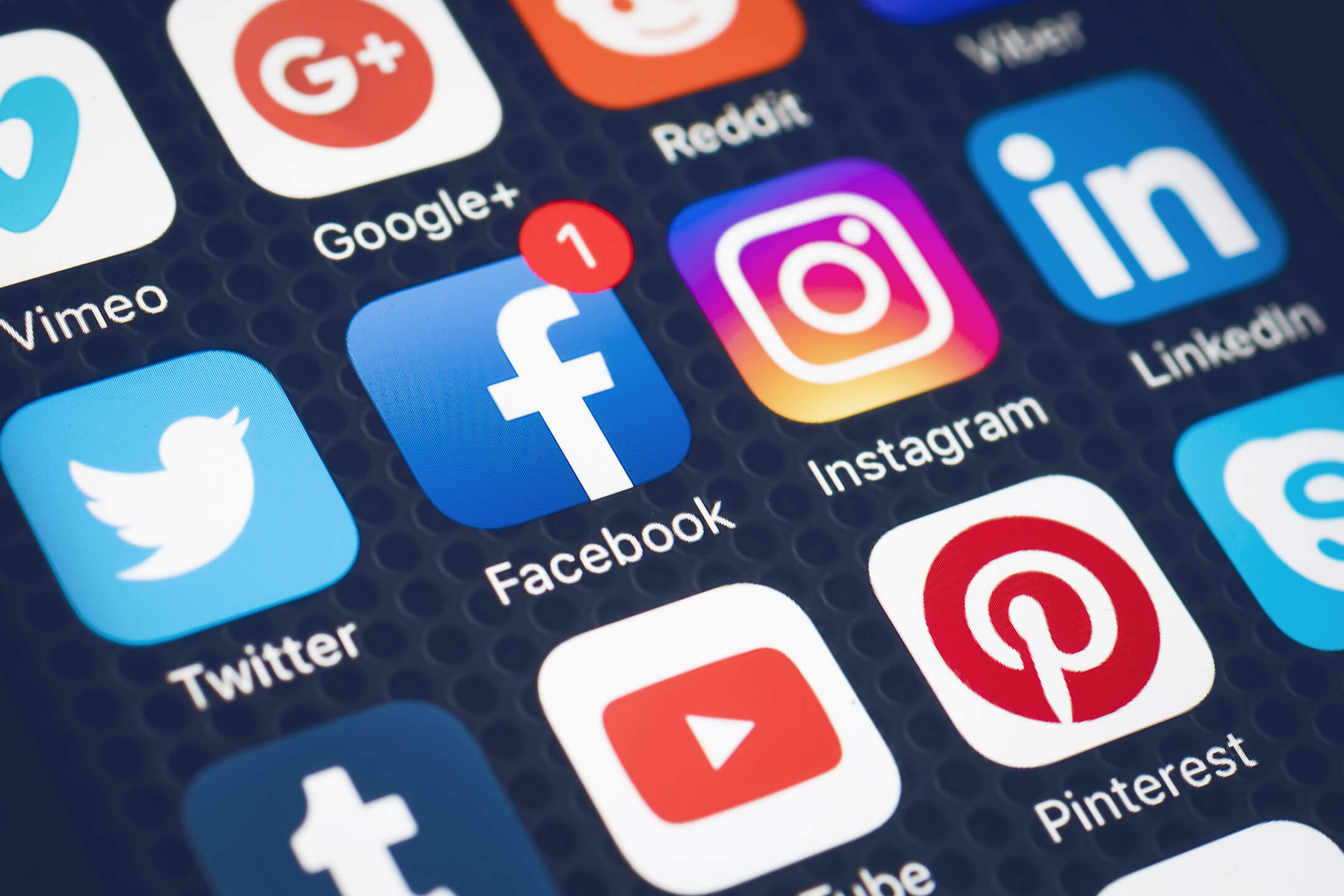 Some of the more seasoned architecture companies might overlook the possibilities that social media offers. However, it has long become a norm to create professional business profiles to reach wider audiences as a part of modern architecture advertising strategies. Facebook, LinkedIn and Instagram are usually the top choices. Then, there are more specialized platforms that architects love: Houzz, Archilovers, Ronenbekerman, Behance, Pinterest, etc. Here, 3D visualization allows to produce promo images that will stand out from competitors with that unique style. Which truly helps the case, because the average attention span online is just about eight seconds.
This is the chance to share a little bit more with potential clients, to inspire them with some storytelling. On social media platforms, an architecture firm can post 3D renders of its projects showing different angles and detailed closeups. It can tell about the design and construction process to entertain the audience and show its expertise in particular areas, which helps to establish trust and build brand awareness. For example, smart building technologies and sustainability have a passionate following nowadays, which makes the decisive factor for many potential clients.
#3. Improve Your Online Advertising Results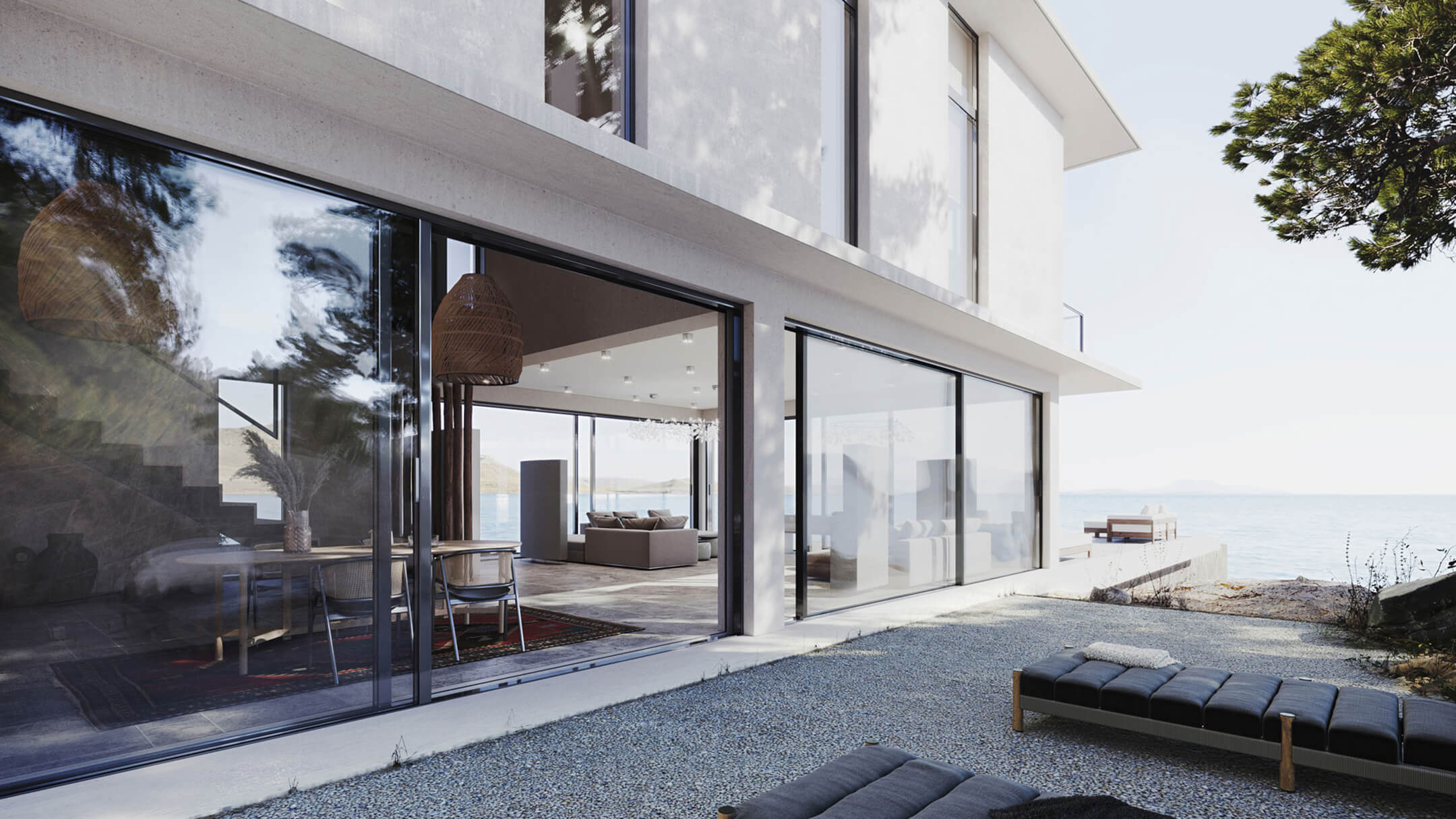 It is probably safe to say that most architecture companies run online marketing campaigns on a regular basis. But the results of those are not always satisfactory. With architecture advertising, visual materials matter the most. First of all, they should only ever feature the company's own work. Generic stock photos can instantly kill any campaign, as well as images overloaded with text. In this case, high-quality 3D renders help to immediately capture the target audience's attention. They can be used to create still and animated banners for pay-per-click ads on websites, and commercials for video platforms like YouTube and Vimeo.
Make sure your exterior design project takes your clients' breath away
Furthermore, the leads generated with online ads should regularly be reminded about the services that the architecture firm offers. Naturally, no-one chooses that at first sight. And while prospects deliberate, they often forget, lose interest, and change their minds. Sure, retargeting does its job to a point, but a more personalized approach can have much better results. So, a monthly newsletter is a good option here. Using photorealistic architectural visualization, one can easily compile breathtaking emails that will make the viewers visit the website again. And that improves the chances that, ultimately, they will commission a project with that firm.
#4. Get Featured In Professional Media Outlets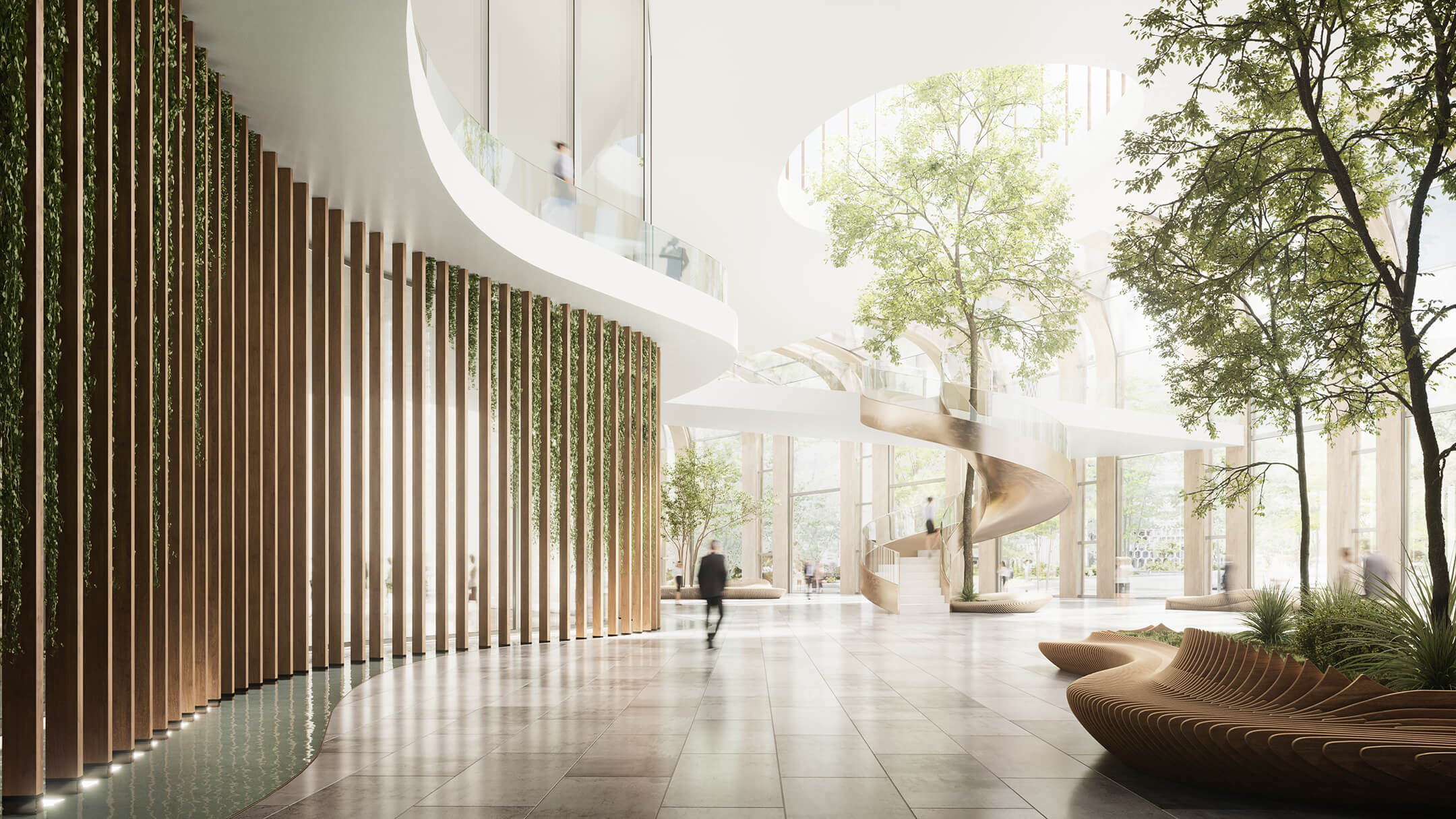 Here is another way of doing architecture advertising – by building a reputation. In order to partner with professional media outlets, an architecture company must have a portfolio that is not just visually impressive, but also ready to be used in both digital and printed formats. This is where 3D visualization saves the day again. The renders will look equally great in a printed architectural magazine, a professional blog article, or a video interview.
When working with top outlets like Architectural Digest, Arch20 and Dezeen, one must also be ready to make adjustments. And CGI is the best for that. For instance, if the resolution of the images is not high enough for a magazine spread or an additional animation is needed for a video on an online architectural platform, such extra materials can be made quickly by the same CGI studio that made the original ones. Because when there is a ready 3D model of an object, it can be used for rendering 2D visuals over and over again.
It can be extremely useful when an architecture company is participating in a specialized event like an architectural award show, where large printed banners, catalogs and other merch are a must. All these activities give companies and individual architects an instant boost of visibility and recognition in the professional field and among potential clients. And with 3D visuals, they are always prepared for the next featuring opportunity.
#5. Invest Into Your Prospect's First Impressions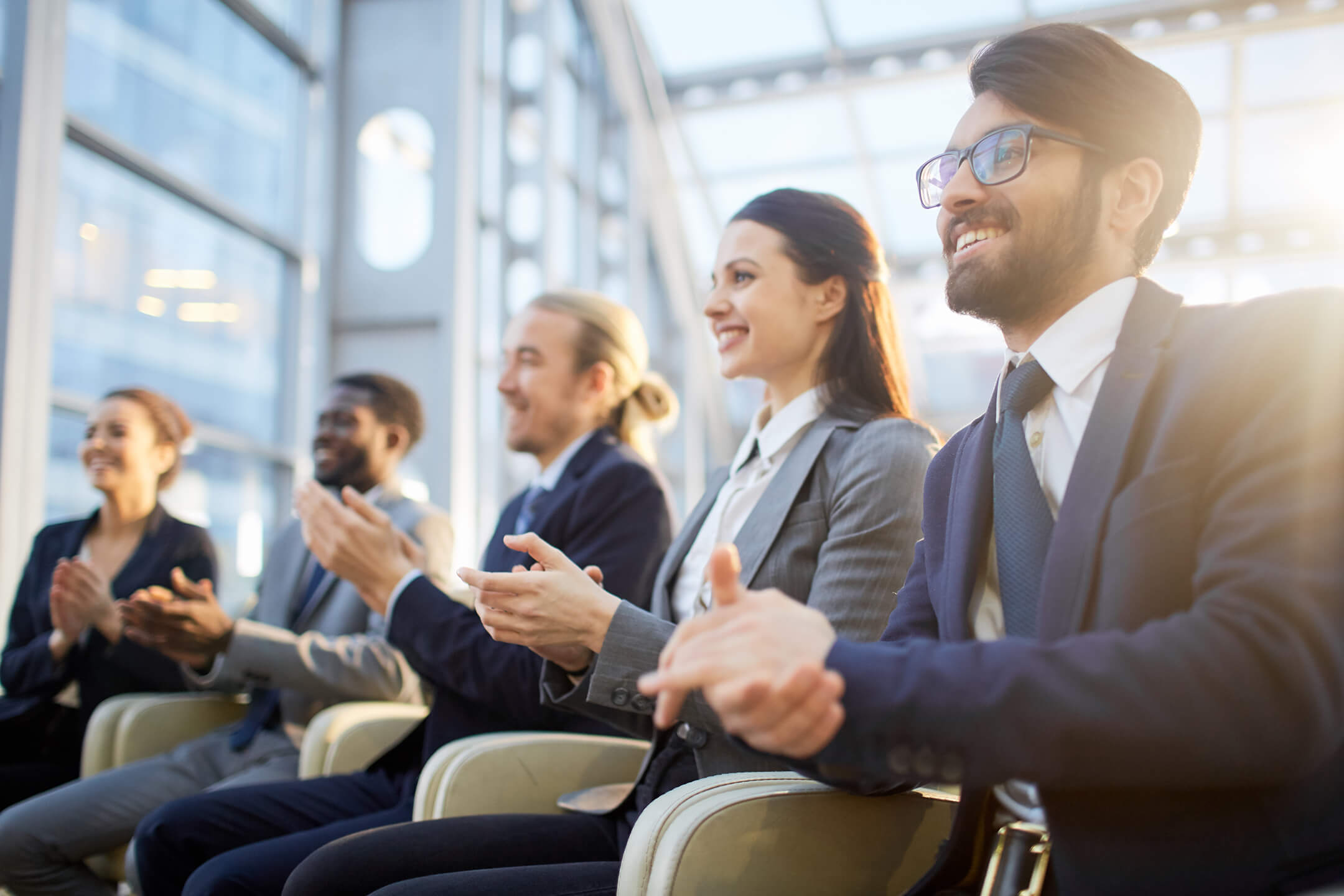 This is where architecture advertising gets the closest to potential clients. Before choosing an architecture firm, they often visit multiple ones to see their presentations and hear what they can offer. Normally, there is a short standard presentation about the firm followed by a showcase of previous works similar to what the prospects have in mind. Here, 3D visuals don't only serve the aesthetic purpose. Being highly accurate and detailed, they allow to better understand the intricacies and specifics of different kinds of architectural design. Apart from that, a well-organized digital catalog will make it easy to quickly find and show relevant projects to potential clients, enhancing customer experience.
And if that's not enough yet, CGI has more in store for up-close architecture advertising. To absolutely dazzle its prospects, and architecture company can provide an AR or VR experience for them. Those visuals, especially the ones for VR, take a little longer to produce, but the result is absolutely worth it. They turn the whole experience into an interactive exploration, a game if you like. That doesn't only entertain potential clients, it reduces the level of stress they feel in the process of making such a big decision. This is the kind of attitude that can improve future partnerships tremendously, all thanks to 3D visualization.
Present your architectural project like a piece of art with AI-powered CGI
Well, those were the 5 ways to up one's architecture advertising game with 3D visualization. Some of those activities might be familiar to architecture companies, some not. But the main purpose of this article was to tell what CGI can bring to the table. And it can bring a lot. It helps to simplify internal processes, improve customer experience, and create a brand's own recognizable aesthetic. Furthermore, it allows to create beautiful visuals for architecture advertising to better reach target audiences, find clients, and form long-term, mutually beneficial partnerships.
Are you ready to try 3D visualization services to make your projects shine? Contact us at ArchiCGI and get top-quality visuals right when you need them!
---
Ana Wayne
Content Writer, Copywriter
Ana is a content writer for ArchiCGI. She has a passion for design and architecture - and for talking about it. Outside of work, she is a fan of sci-fi movies and a street food connoisseur.