Architects seek to find inspiration from different sources. They may get it from their colleagues' innovative projects, old architecture, books, magazines, even from nature and travels. However, architects have a tight schedule, and they do not always have time to explore all these sources. So, they are happy if they can easily find many inspiring materials in one place. And inspiration sites for architects give them just what they need. 
Such platforms gather the most interesting and valuable information for architecture experts, providing them with an opportunity to access it through their gadgets at any time. These sites are created by professionals who understand the needs of architects. They feature pictures and videos of breathtaking designs from all around the world, news and trends of the industry, useful tips, and more. This way, these sites provide inspiration for architects in concentrated form. 
Being an architectural 3D visualization studio, we know the best places on the web where our clients can get inspired. And we would like to share this knowledge with our readers. Join us to learn about 6 best inspiration sites for architects!
#1. Archdaily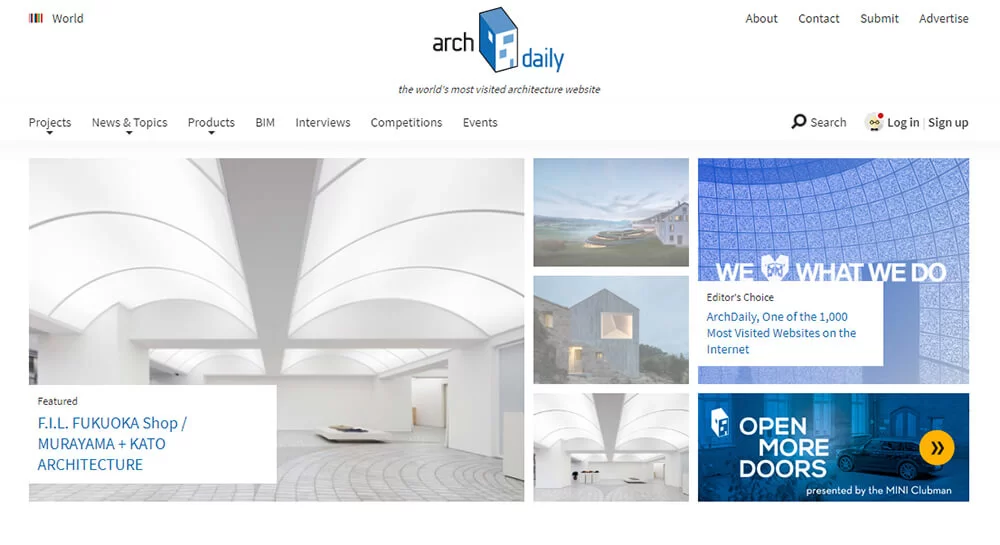 Archdaily was established in 2008 with the purpose to share valuable information about the newest trends, products, and projects for architecture experts. Since then, the creators of the source have been working hard to become one of the best inspiration sites for architects. And they`ve successfully reached this goal. Today, the site receives 13.6 million visitors every month, which shows that it really has a lot to offer. 
The website is structured to address all issues of concern to an architect. Archdaily features 7 large sections: Projects, News & Topics, Products, BIM, Interviews, Competitions, and Events. The first section is a treasure trove for architecture professionals in search of inspiration. It includes different types of projects listed according to their uses. There are industrial, religious, social, educational, cultural, landscape designs, and more. With such a variety of creative ideas, any architect can find inspiration here. 
#2. Freshome.com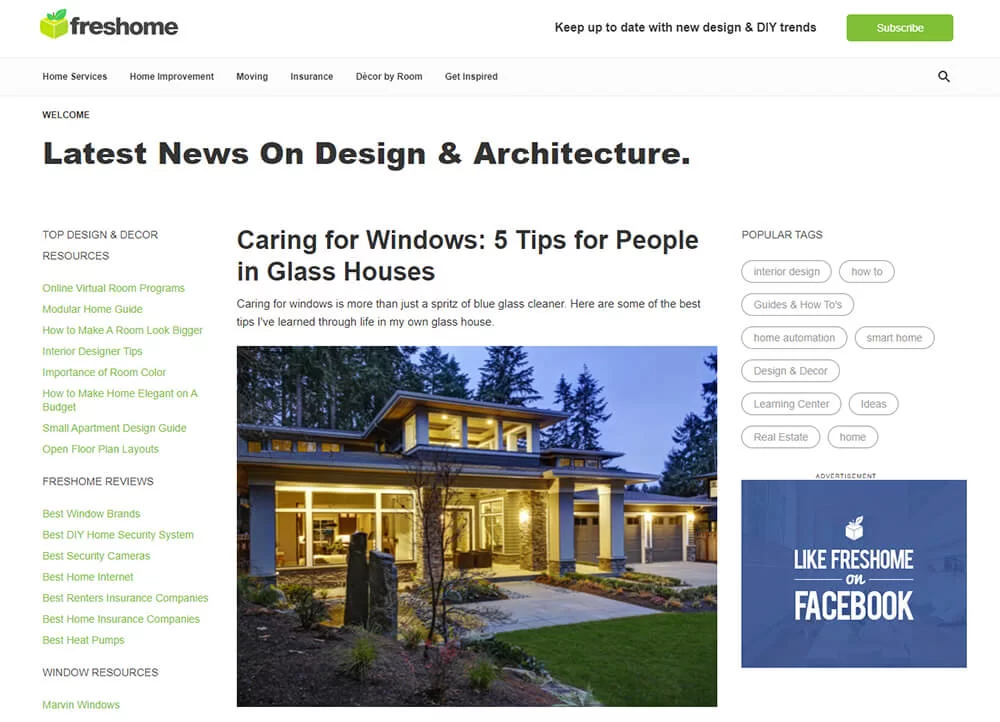 This site was established in 2007 by a Romanian entrepreneur Micle-Mihai Cristian. His original aim was to help people looking for creative ideas to build their ideal homes. With time, Freshome.com metamorphosed to become one of the most authoritative inspiration sites for architects and interior designers. It receives about 900,000 visitors every month, and in January 2020, it had over 1,000,000 hits. Over 50% of the website's visits come from the United States.
The site is divided into different sections, all of which have a variety of useful ideas and tips for both homeowners and architects. The visitors can find information about home services and improvement, decor, recommendations about finding a house or an apartment, moving, getting insurance, etc. 
The Home Improvement page is subdivided into sections about windows, flooring, roofing, and renovation. These pages provide many inspiring ideas of how an architect can make the houses more durable, better functioning, and aesthetically appealing.
#3. Dezeen.com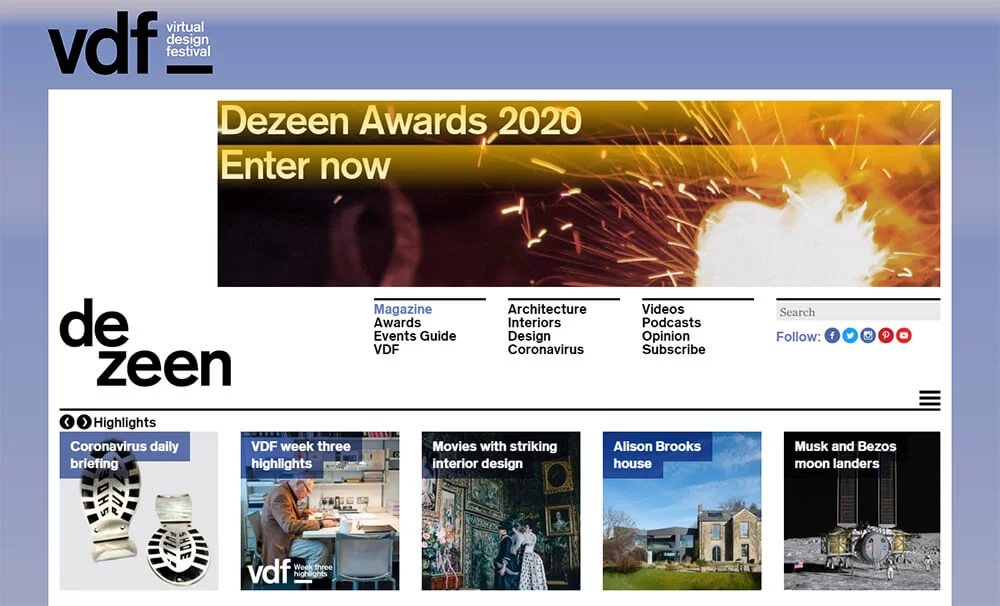 Dezeen is one of the leading online magazines on architecture and interior design. It was launched in London in 2006 by Marcus Fairs, a well-known award-winning journalist in the industry. Now the site has offices in the UK and the US and chalks up about three million unique visitors every month.
Dezeen has positioned itself as a definite source of inspiration for architects and non-professionals with the help of the many awards it has won over the years. The magazine has been awarded by 'The Independent,' 'The Times Newspaper,' and 'Time' magazine. It also has been featured in numerous high profile business fairs. 'Time' labeled Dezeen one of the most influential forces in design. This makes it one of the best inspiration sites for architects in the world.
The website has sections for architecture, interiors, design, events, awards, and more. It includes news, articles, and interviews with professionals in the industry. Such a variety of content makes Dezeen an ideal source of inspiration for architects.
Make sure your exterior design project takes your clients' breath away
#4. Architectural Digest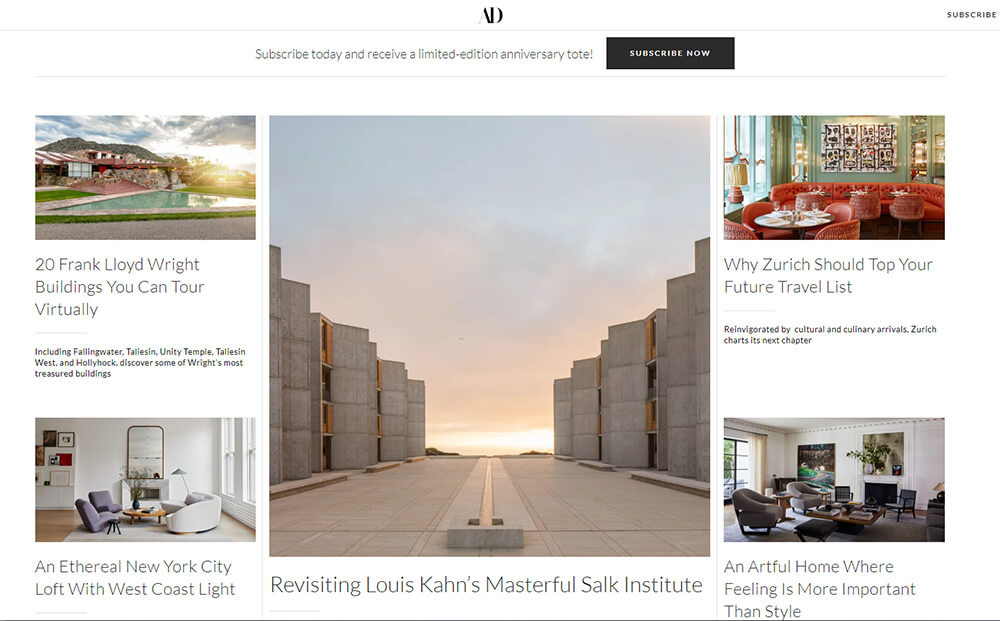 https://www.architecturaldigest.com/
The Architectural Digest has an average of 2.56 million visitors every month. It features the projects of the world-leading architects and designers. These masterpieces and stories about them shared on this site make it a great source of inspiration for architects.
The content at this source covers many burning topics. For instance, one of the latest articles on the site delves into the issue of climate change and the response of architects and designers to it. The Architectural Digest also has a section featuring visuals and stories about the ultra-high-end homes of celebrities. The website's 'Clever' section includes articles explaining the innovative ways people make their homes more efficient and attractive. With all this exclusive information, this site is hands down one of the leading inspiration sites for architects. 
#5. Contemporist.com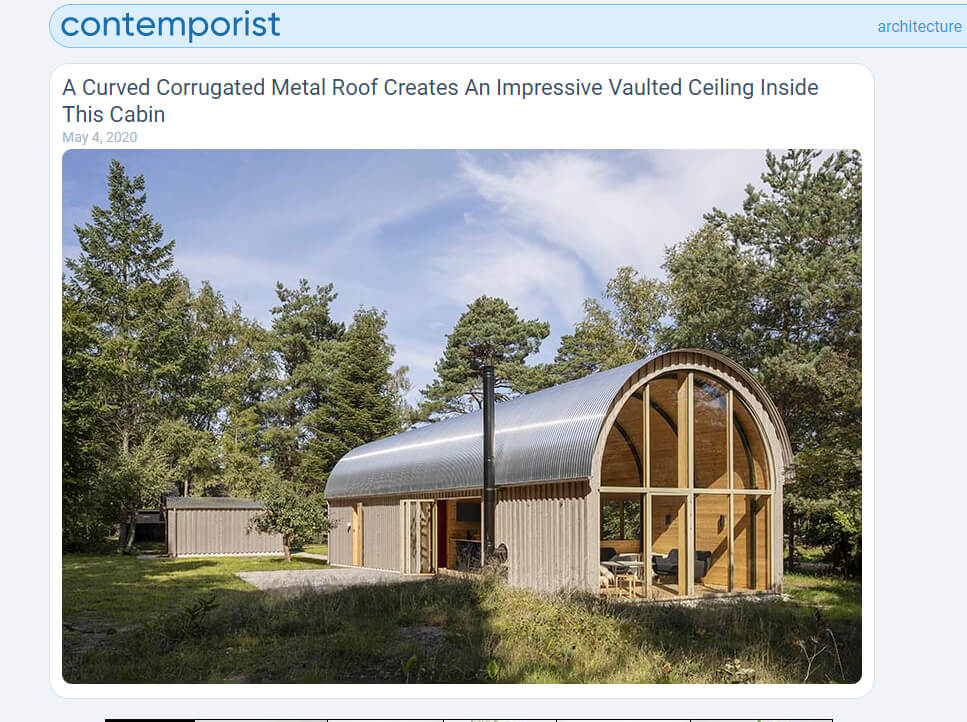 This website is one of the best inspiration sites for architects that receives an average of 455,000 guests per month. It has five sections: architecture, interiors, design, travel, and art. As the name suggests, the site focuses on contemporary designs in all the areas mentioned above. 
Founded in 2007, the source captures new intriguing projects from around the world with remarkable speed. They post pictures of novel ideas and write reviews and analyses of them. The source also publishes news that is of interest to architects and the design community.  
#6. Archinect.com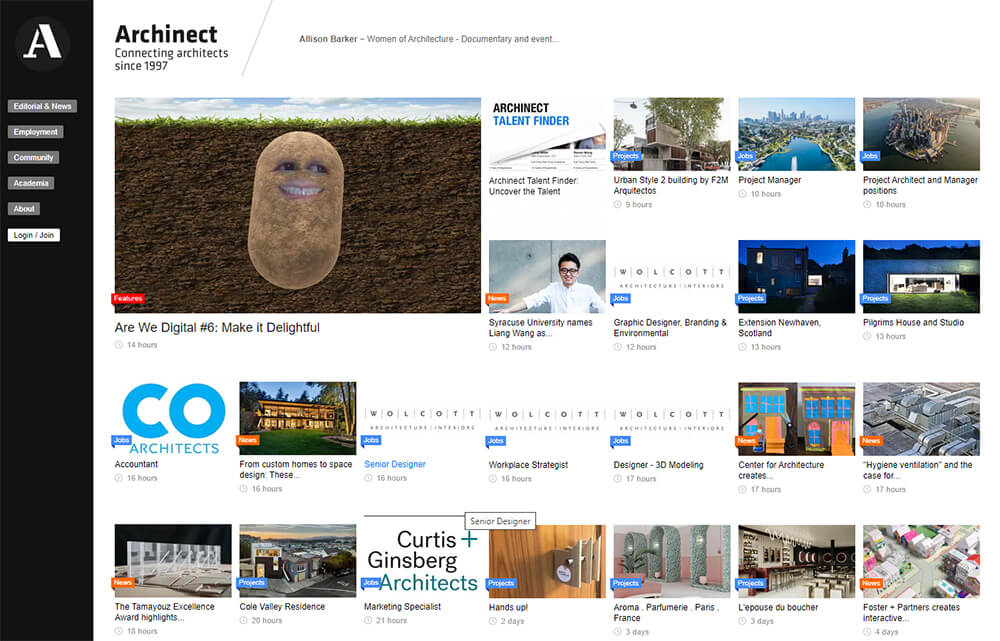 Archinect.com is one of the oldest inspiration sites for architects, created in 1997. It collates information on different projects from around the world, explains how they were created and the inspiration behind them. The website also has a section for career opportunities in the architectural field.
Archinet.com features profiles of exemplary professionals in the industry. They include information about education, skills, awards, specialization, and portfolios of architecture experts. The website also features announcements for events that would be of interest to its target audience. It offers experts to communicate a little bit like in a social media scenario, allowing them to interact with other registered members. This website receives an impressive number of guests: 662,000 every month.  
These top 6 inspiration sites for architects come in handy for those experts who search for fresh ideas. They allow professionals in the industry to find exactly what they've been looking for as well as share their designs and exchange opinions. 
Want to learn how much your project costs? See how we evaluate 3D rendering projects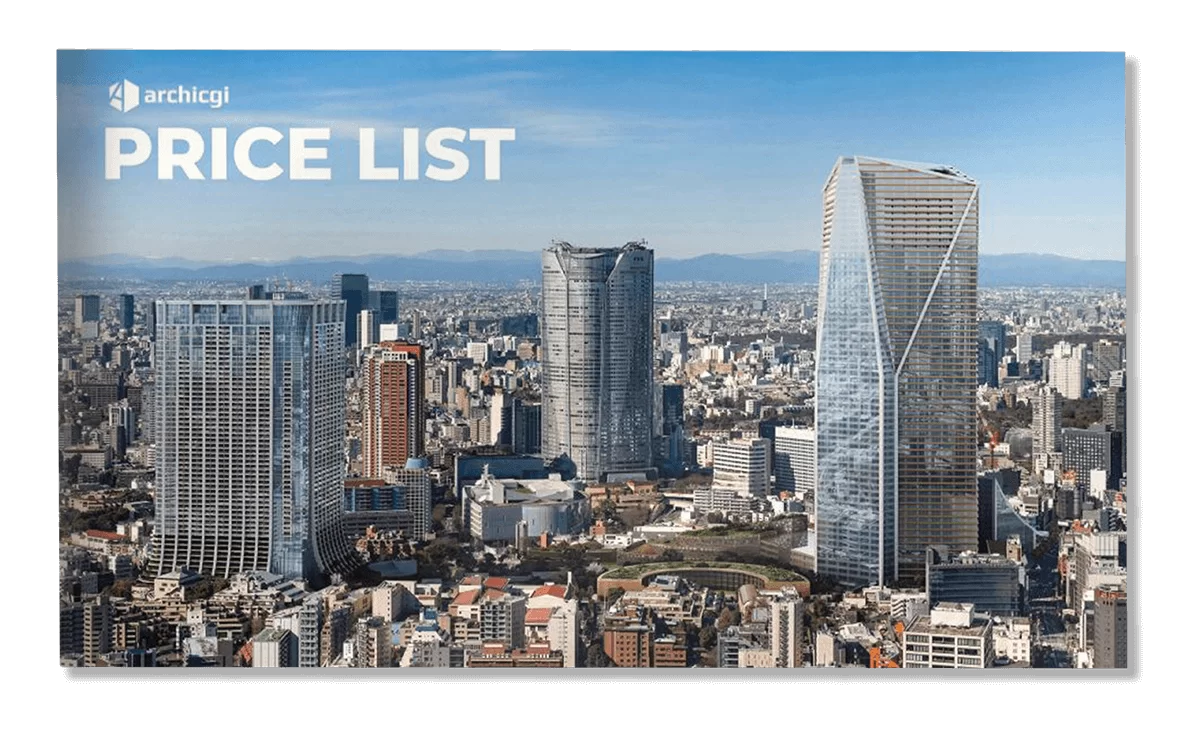 Want to shine at inspiration sites for architects, sharing your innovative ideas visualized in photorealistic 3D visuals? Contact ArchiCGI for architectural rendering services and we'll help you do that!
---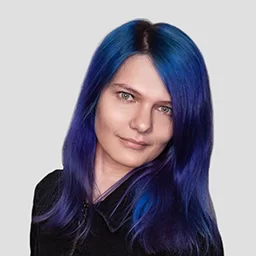 Catherine Paul
Content Writer, Editor at ArchiCGI
Catherine is a content writer and editor. In her articles, she explains how CGI is transforming the world of architecture and design. Outside of office, she enjoys yoga, travelling, and watching horrors.