Where to find inspiration for architecture designs? There are many answers to this question. Architecture experts draw inspiration from industry events and magazines, art, nature, science, and plenty of other sources. And recently, many of them have discovered a new way to get inspired. Which is diving into the world of architecture 3D visualization. So, what is so special about it?
CGI can show the expected look of architecture projects that exist only on drawings at the moment. CG visuals depict designs in photorealistic quality, with absolutely life-like textures, materials, and lighting. This makes 3D rendering a powerful source of inspiration for architecture professionals. Just imagine: it can show all the jewels of an architect's imagination. These include projects that are waiting to be constructed along with absolutely fantastic designs that won't be brought to life in the near future. Is there any better way to get inspired than seeing such visuals?
That is why more and more experts in the field of architecture explore the art of CGI to find inspiration. However, they do not always know where to search for the best ArchViz works. They naturally start with browsing Google to look for CGI masterpieces. But what they find is lots of ads and landings pages of architecture rendering firms, each offering their services. Which is not exactly what they are looking for. 
So, what to do? The best solution is to check professional online communities dedicated to architecture, design, and 3D architectural visualization. These platforms represent works of numerous CG rendering studios and 3D artists. Which of these web sources are the best to look for inspiring architectural visualizations? We prepared an overview of the top 5 platforms. Check them out and find your inspiration!
#1. Behance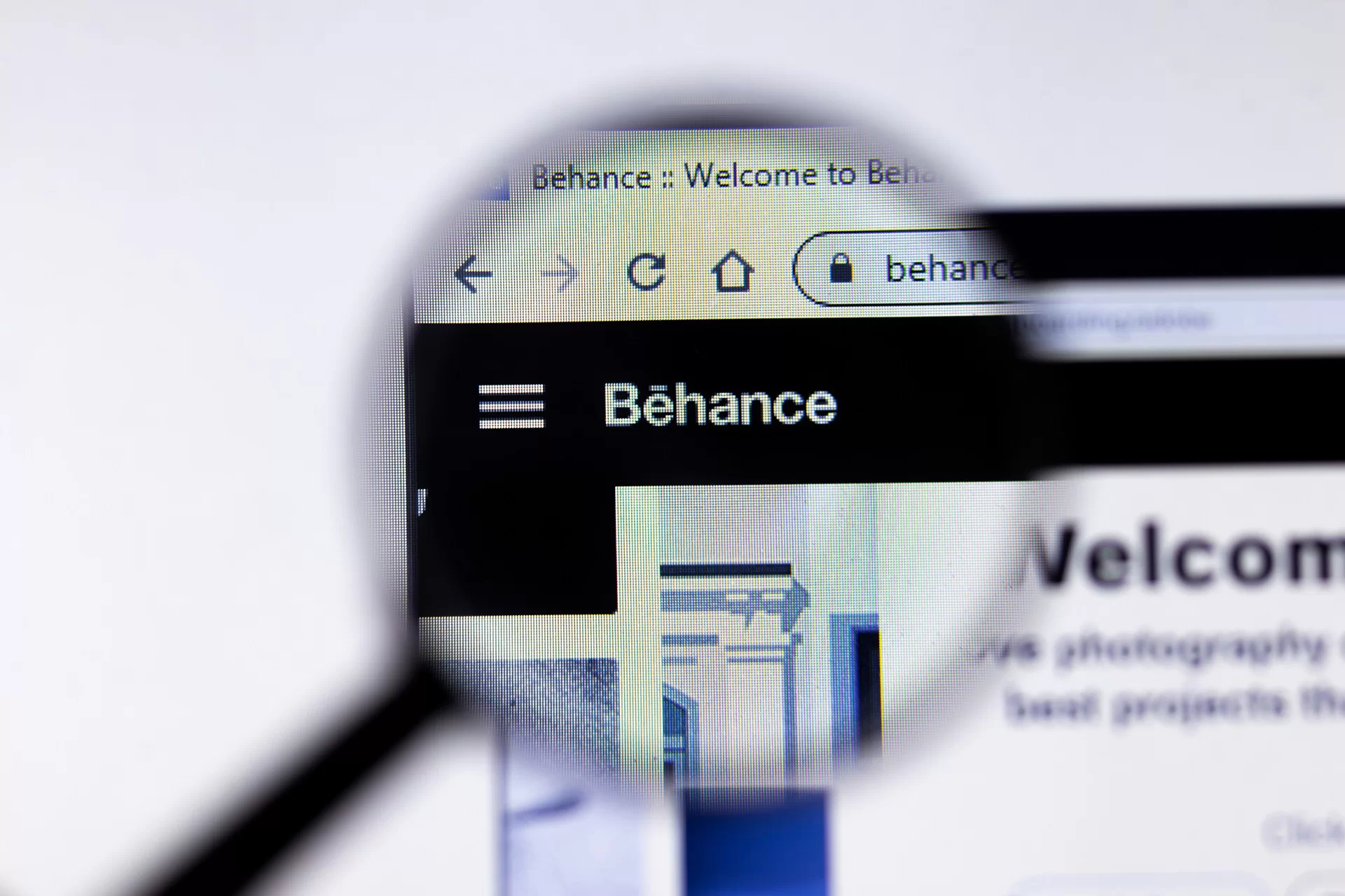 Website: Behance 
On Behance, one can find works of professionals in numerous fields. The common thing about them all is that they are creative artistic personalities. There are graphic designers, illustrators, artisans, game designers, and, of course, 3D artists. But why is Behance a treasure trove for those looking for inspiration for architecture projects? That's because there is a whole section dedicated to architectural masterpieces. It includes info about architects, interior designers, photographers, and 3D artists. 
When a visitor clicks on an artist's profile, they are redirected straightly to the portfolio of their works. By clicking on one of the views, a user can see a set of large images showcasing every aspect of the design in detail. Plus to that, there is a brief description of each work. If it's an architectural visualization, one can find out what software was used to create it, where the building is located, and what the purpose of the design was. Along with the visuals, they will see contact information and a short self-introduction written by the author.
#2. Cgarchitect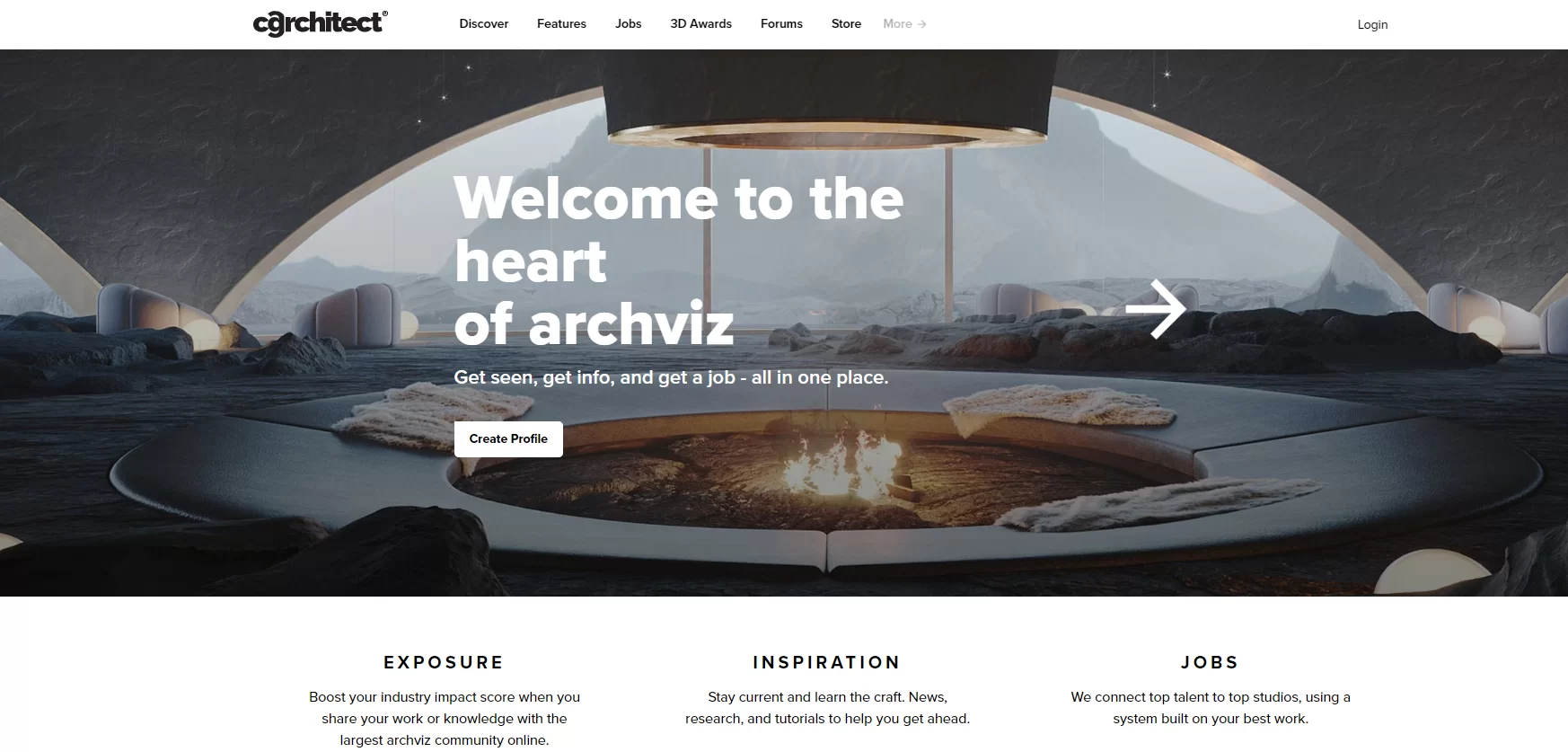 Website: Cgarchitect
Cgarchitect is the largest community created specifically for architectural visualization professionals. Each month this website welcomes over 375.000 unique visitors. It remains the largest source providing up-to-date knowledge for CGI pros and inspiration for architecture experts.
Here, one can look through numerous architectural CG renders made in different styles. If the viewer clicks on a project to take a closer look, they will also see a short artist's comment on their work. In the artist's profile, a visitor can check their location and the software they use.
Can professional CGI showcase experimental architecture? Let's find out!
#3. Architizer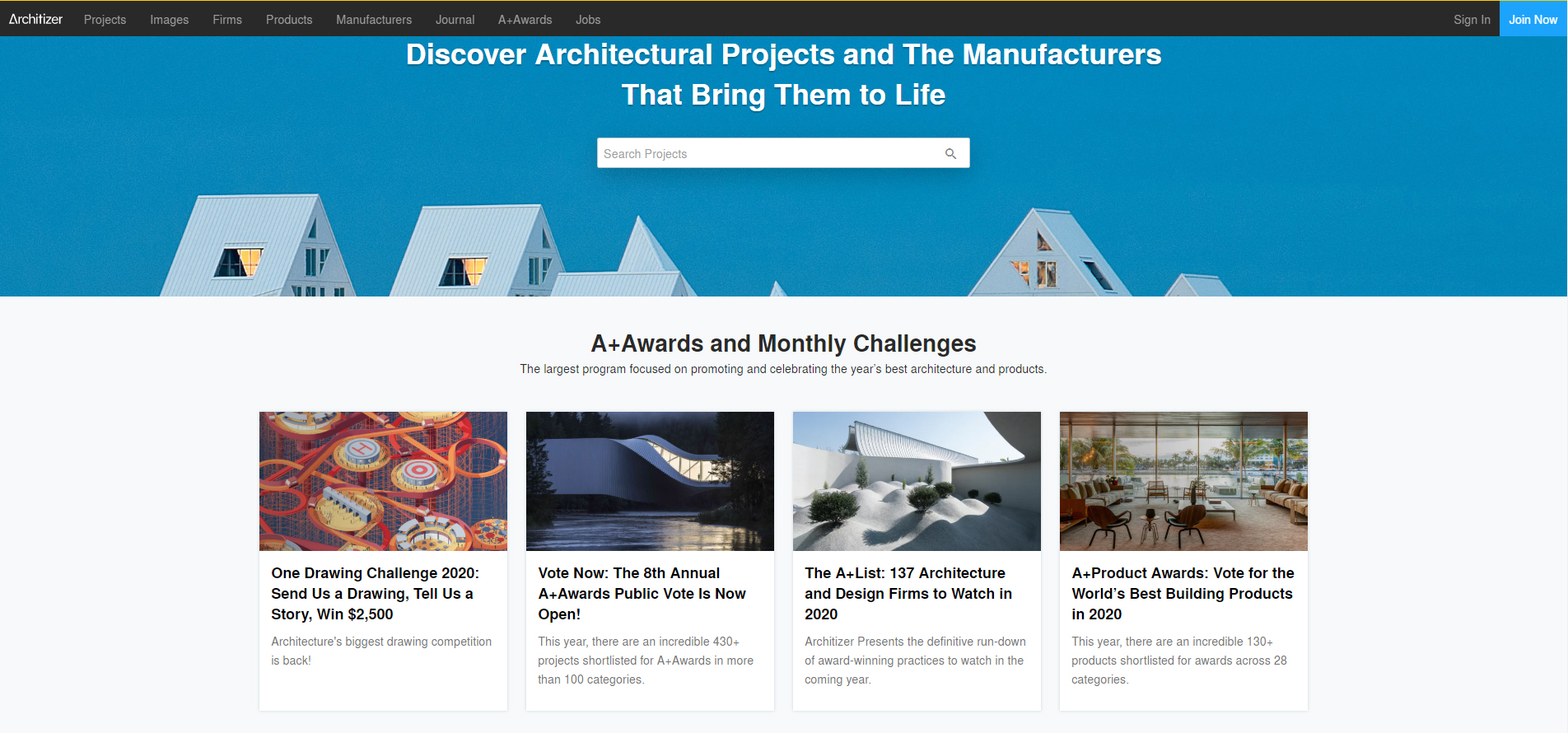 Website: Architizer 
As its founders say, Architizer aims to provide knowledge and inspiration for architects that will help them build a better world. Currently, the community brings together 335.000 architecture professionals, 25.000 firms, and 31.000 manufacturers. Similarly to the three above-mentioned websites, Architizer allows visitors to see plenty of amazing CGI projects. 
One can scrutinize them, read short overviews, and get contacts of the authors. On this site, projects are divided into several sections: cultural, residential, sports, industrial designs, etc. It's very convenient to sort them according to what the expert is looking for. This way, it is possible to find inspiration for architecture designs of any kind and purpose. 
#4. Archinect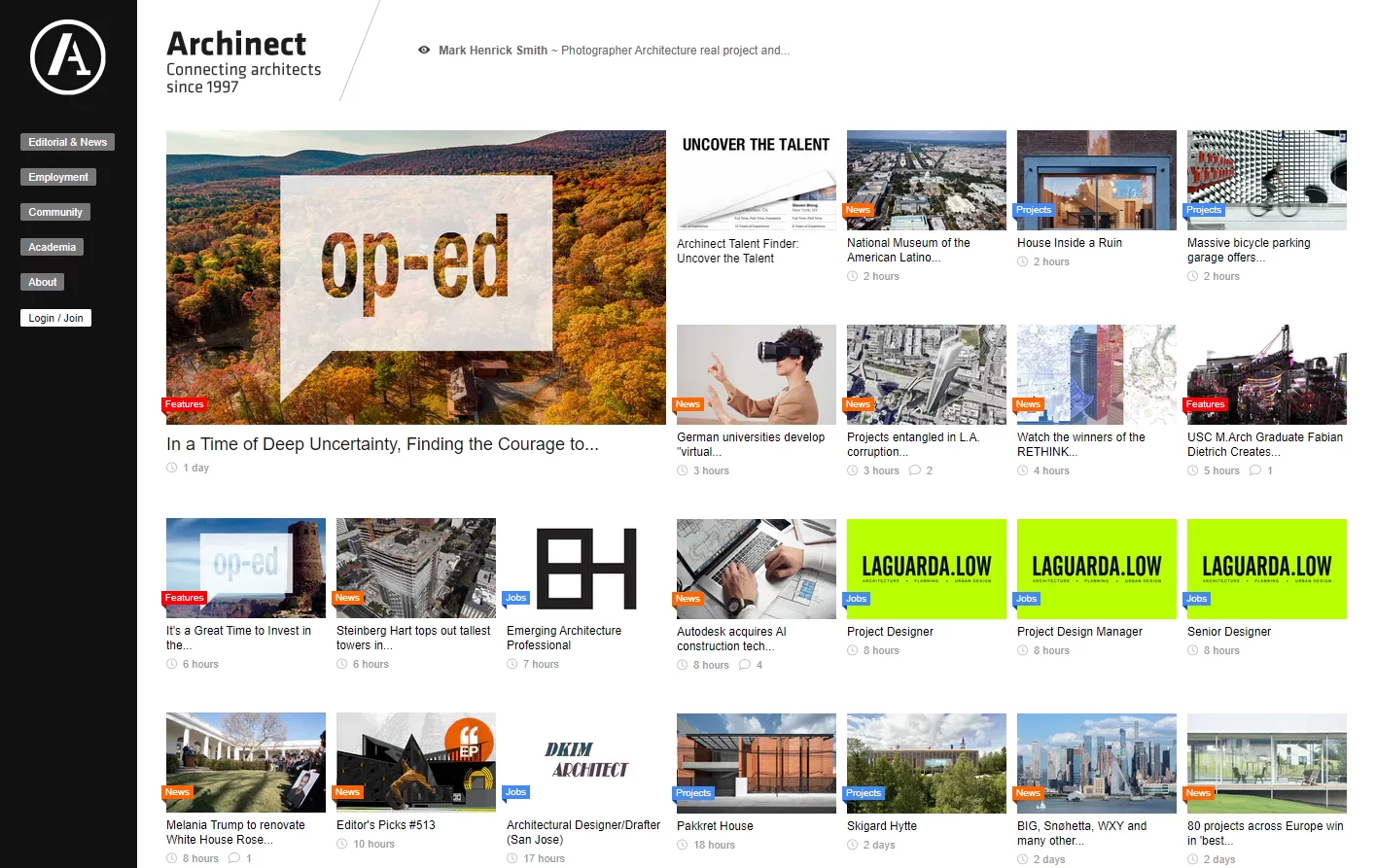 Website: Archinect 
Launched in 1997, Archinect brings together numerous specialists and helps them exchange ideas and find inspiration for architectural designs. The site`s creators were looking to build connections among all kinds of professionals in the field. At the moment, they're bringing their vision to life by uniting students, experts, gurus, and fans of architectural design on one platform.
There are several sections on the website. The one called 'Community' contains the 'Firms' tab. Using advanced search options, an architect can pick 'Graphic design' and get a list of CGI providers to look through their works. Just like on the above-mentioned sites, here one can check an architectural visualization firm's projects, bio, and contact information.
#5. Ronenbekerman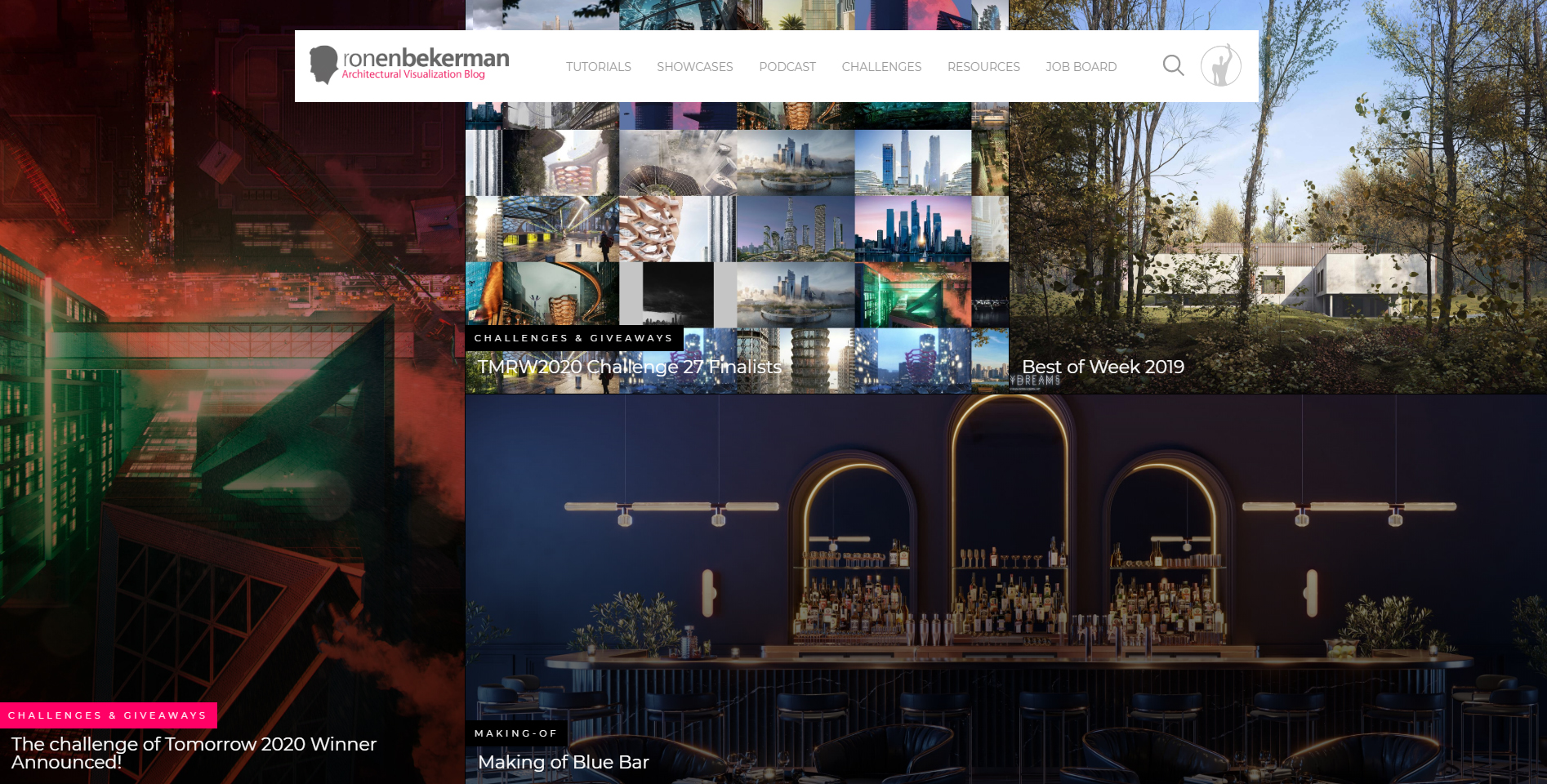 Website: Ronenbekerman
Ronenbekerman is originally a blog about architectural visualization. With time, it has become a community for everyone interested in the industry. 3D artists can get professional materials here: textures, 3D models, etc. They can also listen to podcasts about creating flawless architectural renders and animations. 
3D artists post their works here to showcase them to a large audience. So, those looking for inspiration for architecture should definitely check this source. Here they can find CG renderings of talented individual artists as well as large CGI studios.
3D visualization opens endless opportunities in terms of finding inspiration for architectural projects. And to make the most of this chance, it is vital to search in the right places. Which are professional architecture and ArchViz communities. We hope that the list above will help you do that!
Get your project estimated in just 1 hour - fill out this brief!
Want to showcase your architecture projects in stunning photorealistic CG renders and videos? Make sure you get 3D visualization services of the highest quality!
---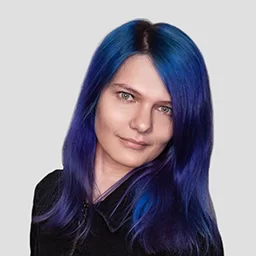 Catherine Paul
Content Writer, Editor at ArchiCGI
Catherine is a content writer and editor. In her articles, she explains how CGI is transforming the world of architecture and design. Outside of office, she enjoys yoga, travelling, and watching horrors. 
How to get inspiration for architecture?
Architects search for inspiration in plenty of sources. They attend professional industry events, read specialized magazines & blogs. Also, they explore classic and modern art, learn about new technologies and scientific discoveries, and travel to new places. The latter helps them to get inspired by local architecture and nature.
What is the inspiration behind modern architecture?
Modern architecture is inspired by strict geometric lines & clean shapes. The architects who prefer this style find inspiration in minimalism and functionalism.
How is 3D rendering used in architecture?
3D visualization helps architecture experts show the expected outcome of their projects in photoreal CG visuals. This allows them to create outstanding presentations and marketing materials.
How can CGI help find inspiration for architecture?
CGI is a great source of inspiration for architects because it allows for showcasing any design in photoreal quality before it is brought to life. With 3D rendering, architects can exchange ideas of the most breathtaking and innovative projects.