Interior design visualization can serve as a bridge that builds trust between designers, their customers, and vendors. Which is what every professional in the field aspires to. For a design expert's success, good relationships with clients are not less important than those with vendors — suppliers of architectural services, manufacturers of furniture, fixtures, decor, etc. All these professionals help bring interior projects to life. They are responsible for the quality of design elements and materials and thus for the overall appeal and functionality of interiors.
So, the cooperation with tried and tested vendors is an integral part of an interior design firm's workflow. It is definitely one of the keystones to projects' success. Therefore, finding reliable vendors who do their job well and supply top-notch products is a must. And once design professionals find them, they naturally want to establish a long-term relationship. Manufacturers and service providers, in their turn, want profit for their business. They aspire to increase sales and raise their brand awareness. To achieve that, they participate in trade shows, establish partnerships with designers, build new showrooms, etc. And as for a design firm's clients, they wish their orders to be accomplished fast, with the minimum organizational fuss, and get perfect results. 
Interior design visualization is a tool that can help all parties get what they want and establish quality relations with each other. So, how exactly does it work? Many vendors use computer visualization of their products for catalogs and marketing materials. And interior designers need CG renderings to present their projects to customers. So, CGI connects all the members of the design process. Let's learn how designers should use architectural visualization to build fruitful relations with both vendors and clients!
Step 1: Getting 3D models of the required brands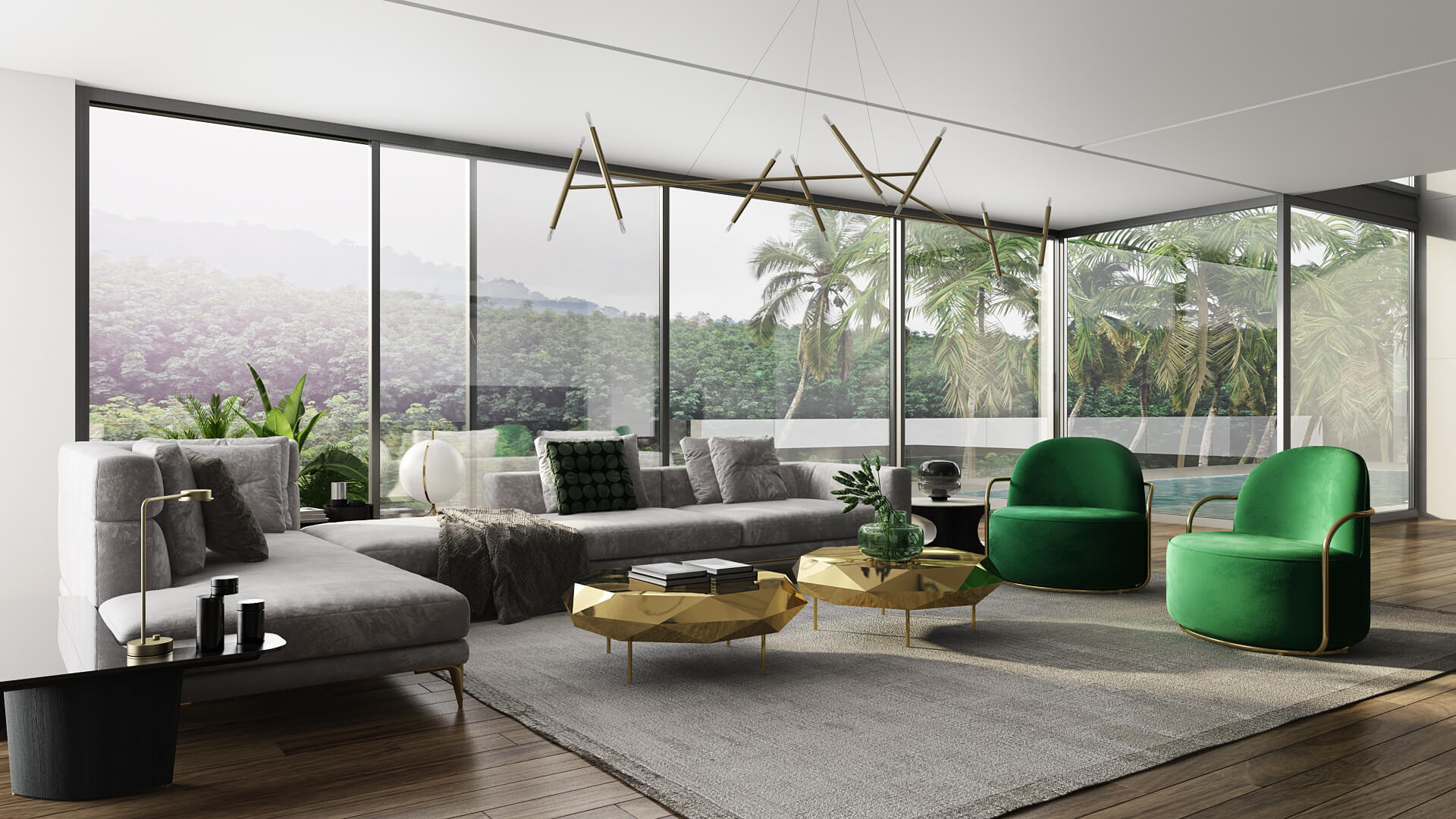 Interior design experts are in constant search of inspiration and fresh ideas for their ongoing and future projects. They always look for fancy pieces of furniture, new smart home technologies, and quality materials. They search in showrooms and on trade shows, in magazines and catalogs, on websites and social media pages. When design specialists spot something worthy and interesting, they want to save it and use in their work later. And here's where interior design visualization can help. 
A designer can contact manufacturers for 3D prototypes of their products. Or, the design expert can ask a brand for drawings and pictures of their goods and then order 3D models of them from a CGI visualization studio. That's a convenient, fast, and simple way to establish professional relations between vendors and designers. A brand`s representatives will appreciate that a designer prefers their products and plans to use them in their projects. Which is a good start for a long-term partnership. 
Step 2: Using 3D models in interior CGI visualization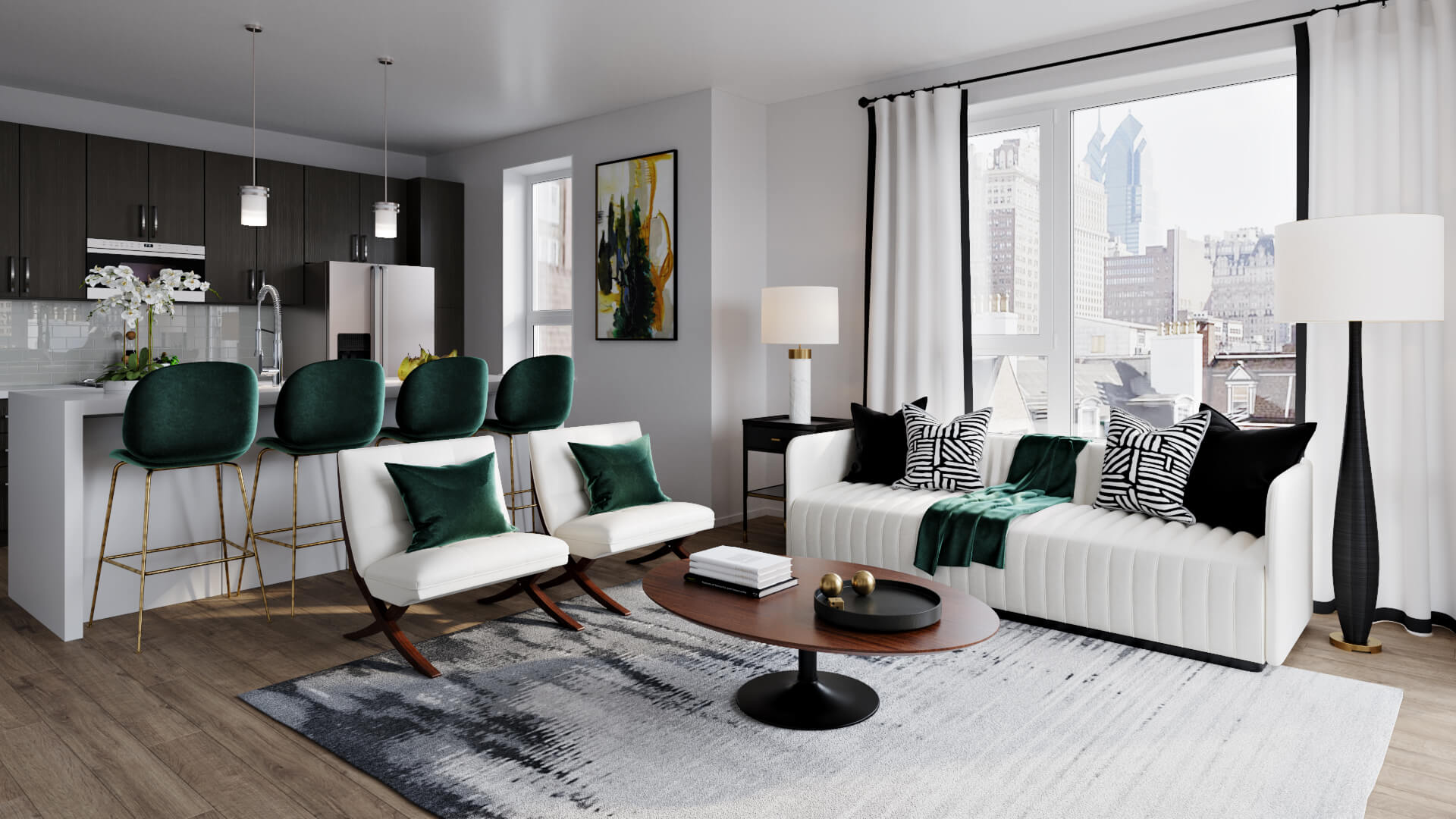 To showcase clients how their space will look when the work is complete, a design professional orders rendering services from a CG visualization studio. And if a designer has 3D models of the requires furniture, appliances, and decor, they can send them with the brief and ask a CG rendering firm to create renders with these digital prototypes.
It greatly simplifies the process of interior design visualization. 3D artists do not need to create customized items, which lowers the price of CGI services. It's a win-win: designers enjoy working with manufacturers who provide ready models, so they come back for more assets. And the vendor gets new clients since the design experts introduce their customers to the brand's products.
On top of that, if renders contain digital prototypes of real goods, it improves customer experience. With such a visualization, the clients can be sure that the result will look exactly like in CG pictures. While designers have no doubts about the feasibility of the project.
Take your design presentation to a new level with interior rendering
Step 3: Providing the client with a ready shopping list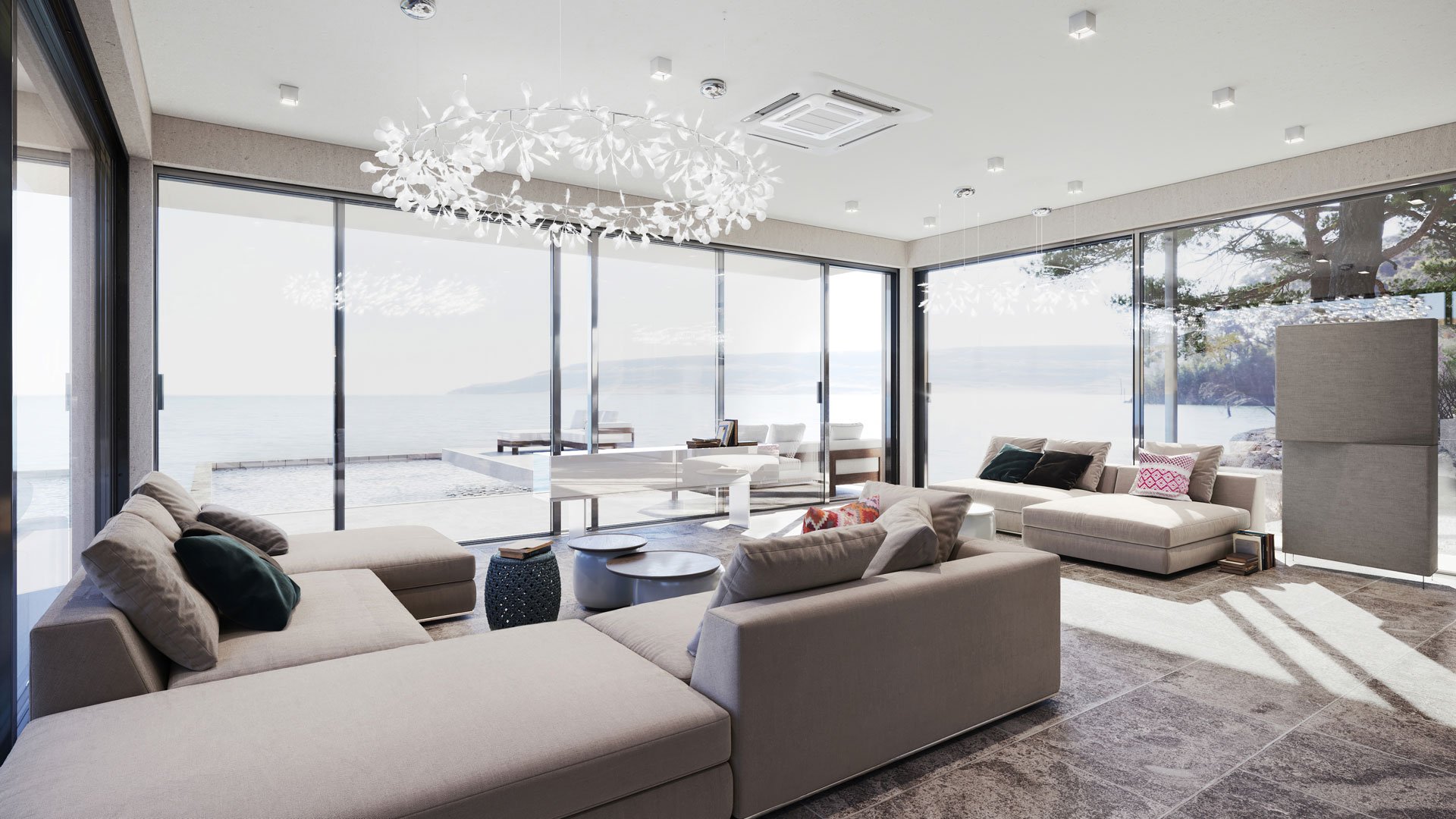 3D architecture visualization studios have large databases with CG models of decor elements, furniture, and materials that represent real goods from the existing brands. Therefore, CG renders can serve as a ready shopping list for design experts' clients. With CGI, they won't have to spend a long time shopping in physical and online stores to select suitable furniture and decor. CG renders they get from a designer are already a complete list of what they need to buy. 
Digital visualization can be helpful for project cost estimation as well. Since 3D prototypes in renders represent goods that are available on the market, a client can check their prices to know if they meet budget limits. If yes, the homeowner can just order everything and the works will start. And if the solutions turn out to be too pricey, it will be possible to discuss them with a designer and switch to cheaper alternatives. 
Step 4: Correcting interior design visualization easily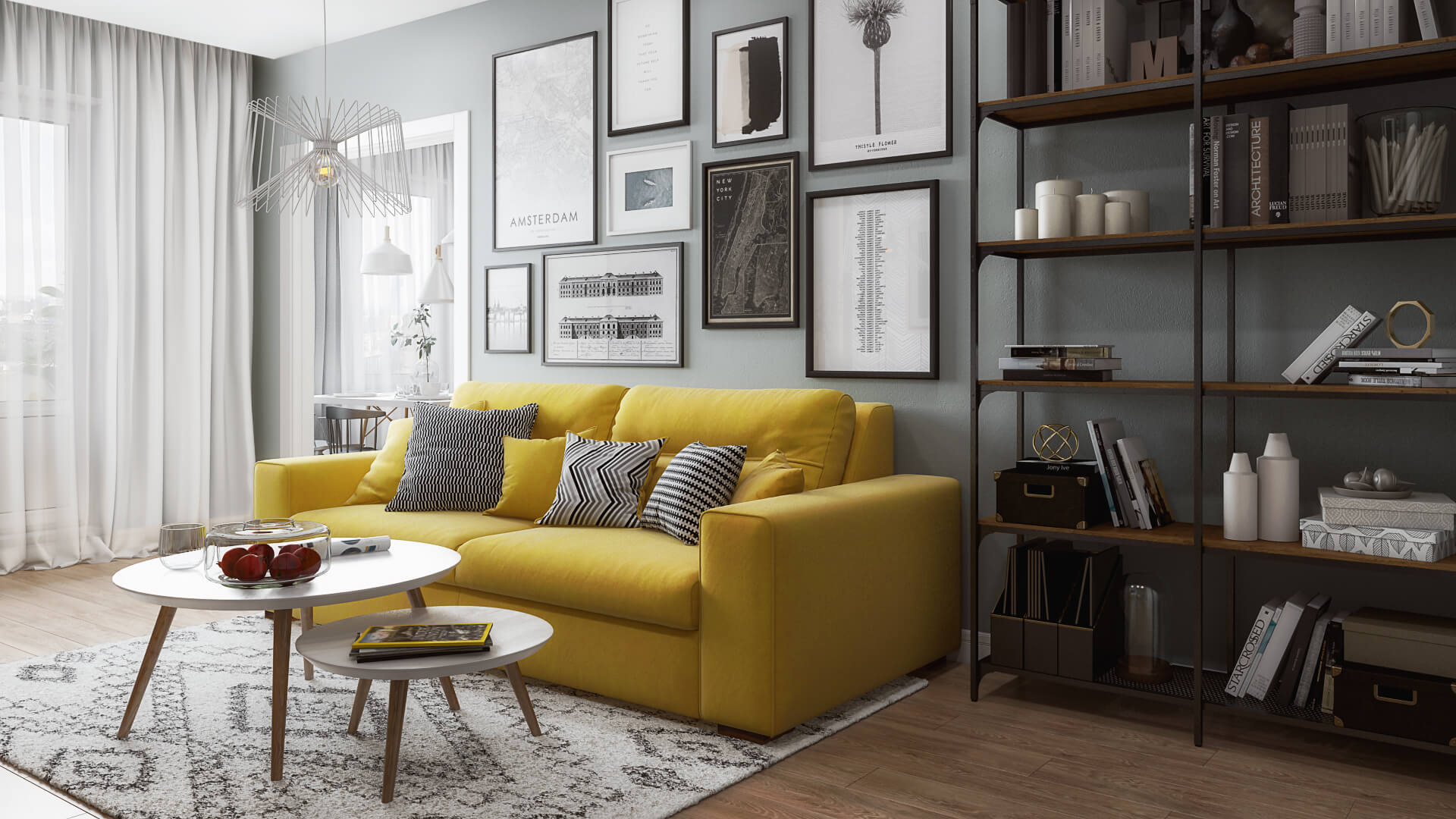 If the project needs adjustments, a designer can check the library of the interior CGI visualization studio they work with and pick 3D models that are more appropriate in terms of price or aesthetics. In this case, CG renders with the new set of items will be ready in the shortest terms. That is because artists won't need to create them from scratch — they will just replace CG models in the already existing scenes. So, an interior design professional will be able to quickly double-check the new solutions with clients. And here again, they'll be able to know real prices and make sure they fit their budget.
Step 5: Keeping 3D models for the upcoming projects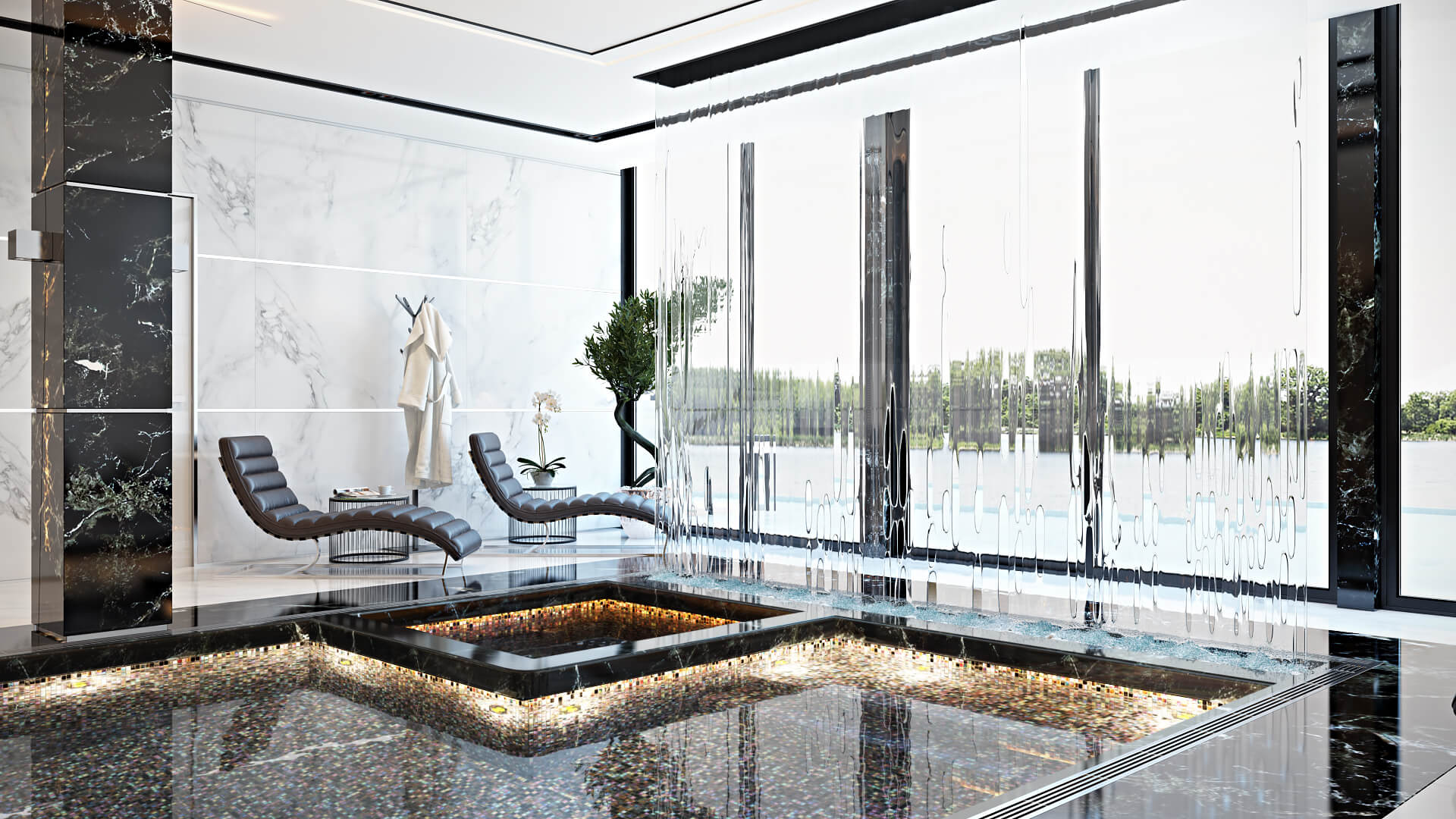 Once works have been successfully completed, CG prototypes can be stored for future projects. But a design expert doesn't need to create a huge database of digital models and make sure to keep them in order. This would require too much effort and computer memory. And even though, some assets would probably get lost. 
A great advantage of working with an interior design visualization studio is that a designer can ask it to store 3D assets from the previous projects for the upcoming ones. So, when an expert needs new project renderings, all his previous findings will be gathered in order in one place. And it will be easy to find them and use again.
Interior design visualization is beneficial for designers, their vendors, and clients. This tool helps them all cooperate efficiently. A design specialist can use CG prototypes requested from brands or a CGI firm in renderings of the projects. This way, they improve relations with vendors and save money that could have been spent on customized models. Also, interior 3D visualization helps clients picture the expected outcome in the most realistic way, and provides them with a ready shopping list. If the design requires changes, they can be made easily and quickly by a CGI studio's artists. And, finally, all used 3D assets can be stored for the upcoming projects.
Get your project estimated in just 1 hour - fill out this brief!
Want to build an excellent relationship with your vendors and clients? Contact ArchiCGI team for interior visualization services and get perfect CG visuals to achieve just that!
---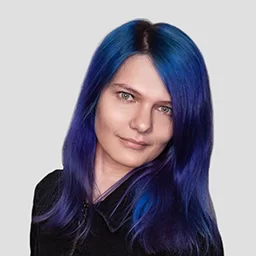 Catherine Paul
Content Writer, Editor at ArchiCGI
Catherine is a content writer and editor. In her articles, she explains how CGI is transforming the world of architecture and design. Outside of office, she enjoys yoga, travelling, and watching horrors.