3D architecture visualization helps architects accurately show all the design solutions, conduct show-stopping presentations and take their social media marketing to a stellar level. Sounds perfect! Who wouldn't want such a marketing and sales asset?
Except that some architects and developers apprehend that CGI means waiting. Waiting until the 3D artist finishes other projects, until the task is estimated, until the 3D artist submits results, responds to comments, makes corrections if necessary.
However, this is not the only way of working. Speed is the question of competence, smart management, and technology. So many companies have found new smart ways to work and exclude waiting from their workflow. We cannot speak for everyone, but we can tell how our 3D rendering company have sped up the 3D architecture visualization workflow and delivers projects of all scales in 1 week only. Read on to find out!
#1.  A Community of 3D Visualization Experts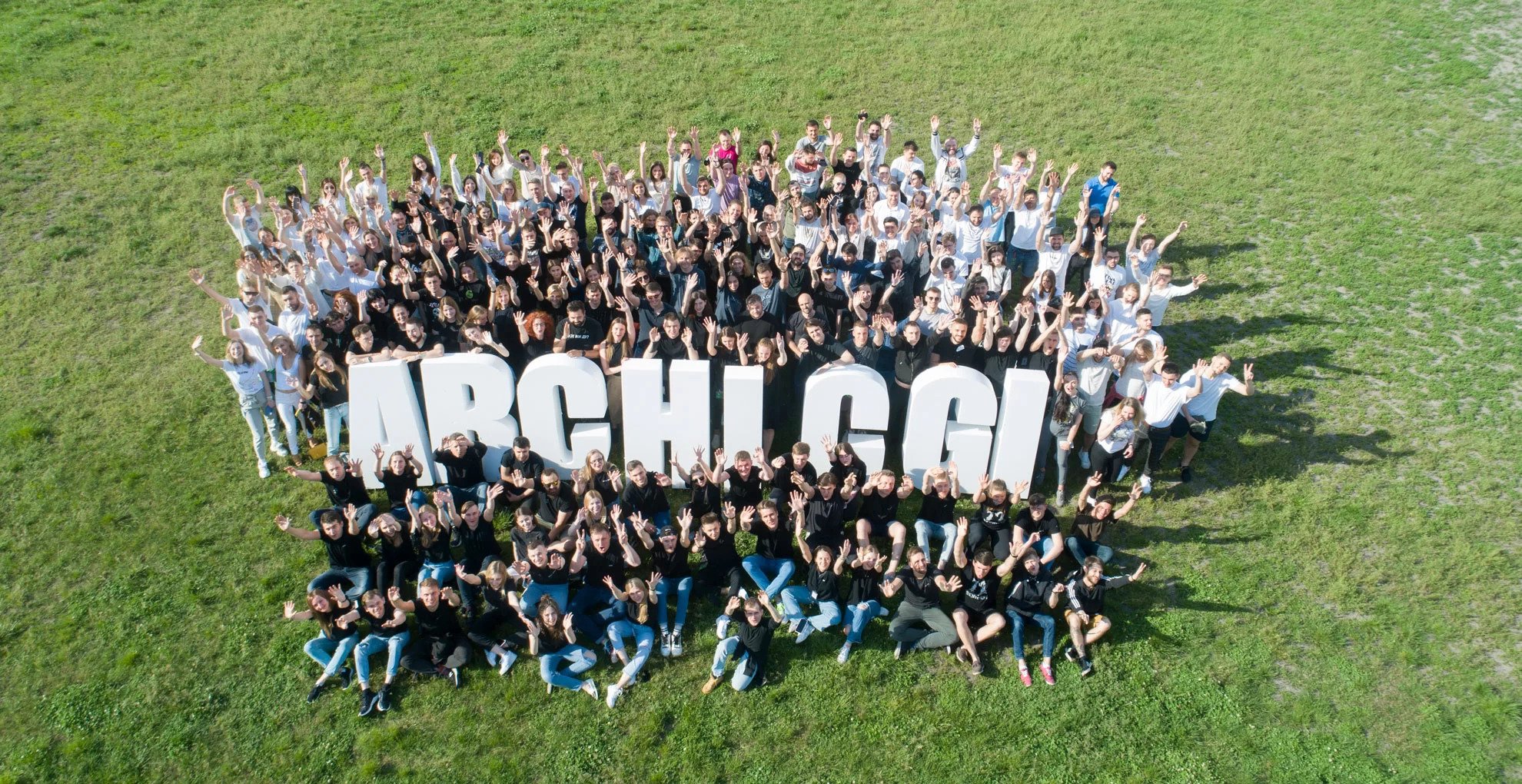 When a 3D architecture visualization studio works on a lot of projects, clients need to wait in a queue till there is a free 3D artist ready to start. This waiting can take ages. And then, there is time and cost estimation, gathering of all necessary information, possibly numerous correction rounds.
Fortunately, there is a solution to that problem. For a big team of 3D visualization artists and effective management allow for eliminating the queues. So at ArchiCGI, we have 42 Senior 3D experts on the team. This way, our clients don't have to wait, as there's always a 3D visualization artist ready to start.
Even a greater speed boost can be achieved thanks to instant estimation. We have a whole pool of effective managers, who send a quotation within 1 hour after receiving a brief. The client gets the exact cost and delivery date, so we can proceed immediately.
#2. Cutting-Edge Technology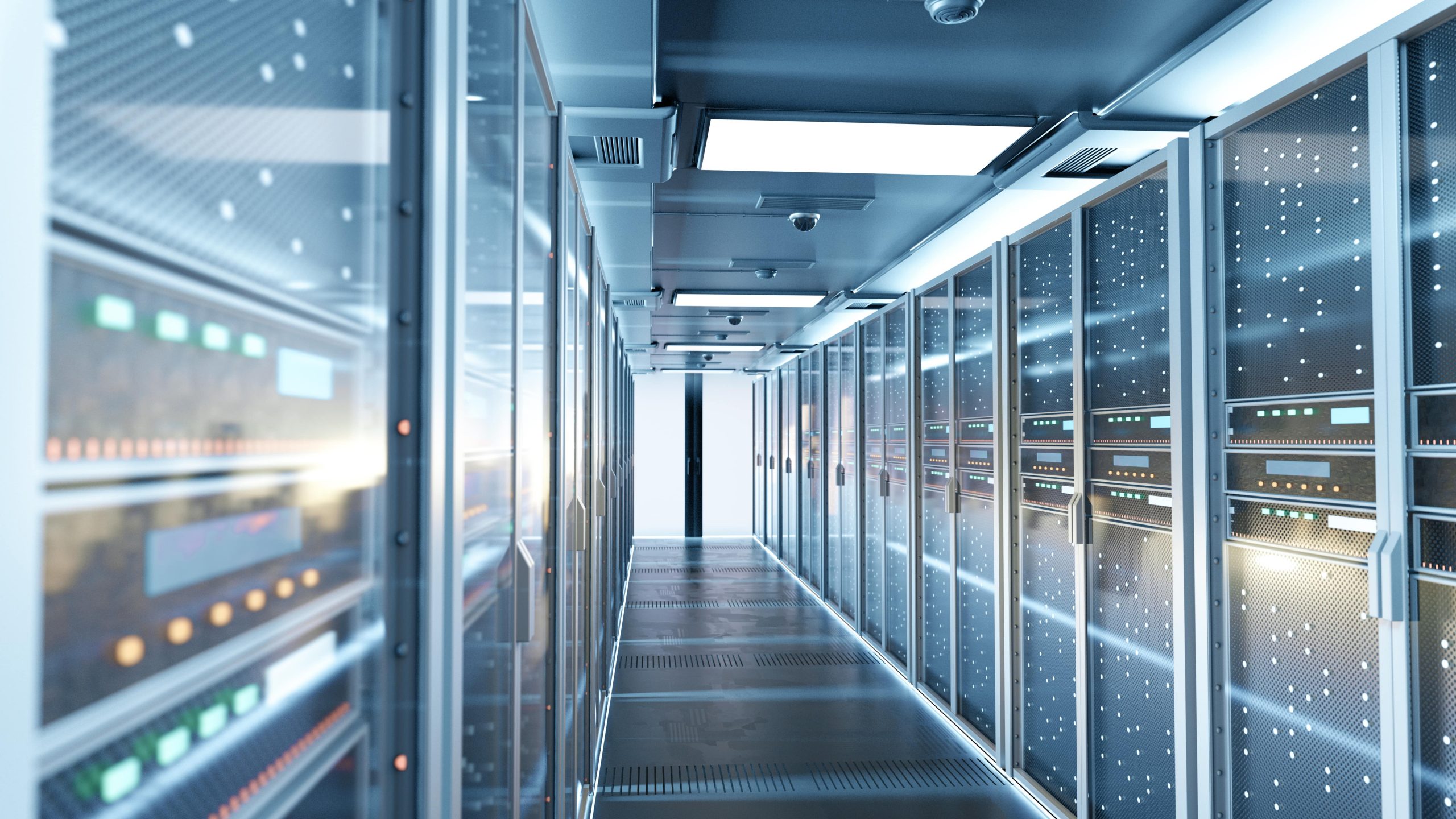 The term "rendering process" means computing two-dimensional images from digitally built scenes with 3D models. Naturally, the more detailed the scene is, the more 3D models it includes, the longer the rendering takes.
To accelerate the rendering process, we use render farms. Render farm is a connected system of powerful computers, which are called nodes. The work volume is shared between them and each computer processes different parts of images. This significantly reduces the time needed to render photoreal masterpieces. Then computers bring the parts together and produce a ready 3D rendering or animation.
Immerse clients into your design projects with a 3D animation
Render farms allow processing large 3D architecture visualization projects at a fraction of time. Even a complex 3D animation, that consists of a large number of consecutive images, can be rendered way faster. This allows us to save time, and deliver ready visuals in 1 week.
#3. Tailor-Made Online CRM System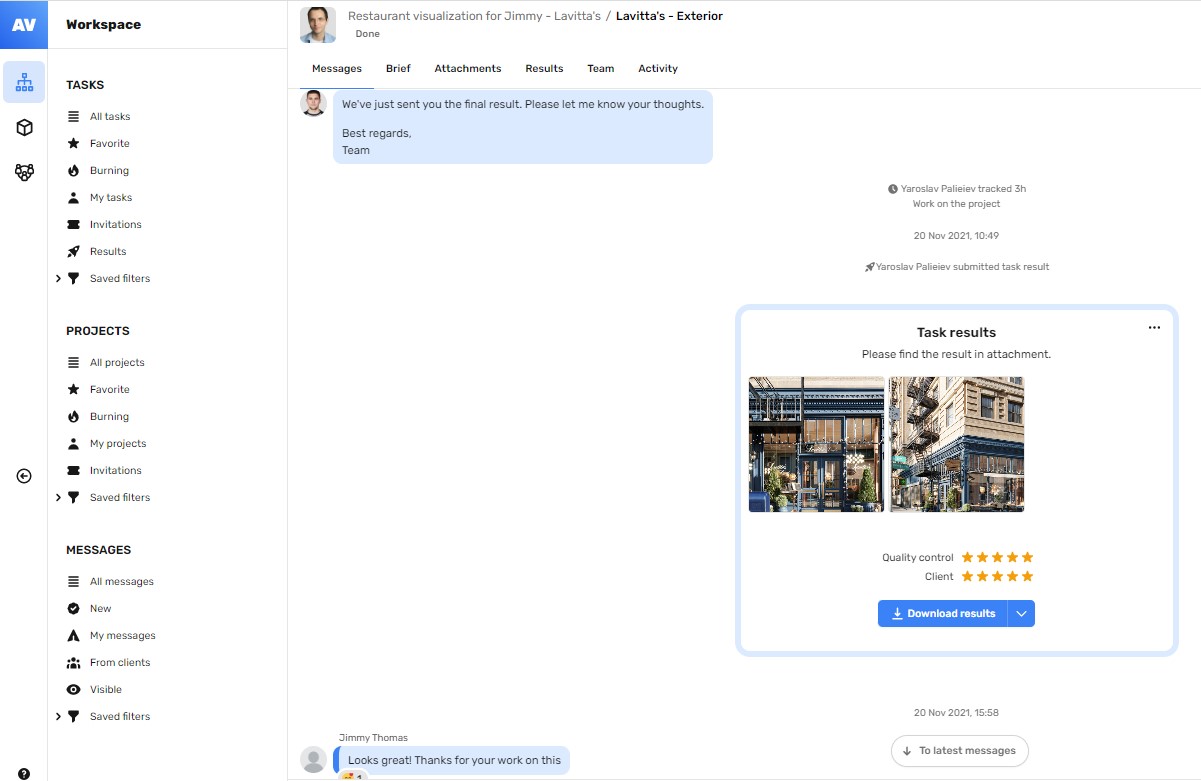 A poor communication system can slow down a 3D architecture visualization project. For when there are multiple messengers, it's tough to piece together a comprehensive picture from bits and scraps of conversations. Not to mention find anything when it's needed.
Similar issues may come up with file storage. When the architect and the studio use different hosting services, like Google Drive and DropBox, it's easy to forget where the necessary file is located. Looking for them takes time too.
That's why we have developed a CRM system perfectly adjusted to all aspects of a 3D architecture visualization project management. It allows us to communicate and interact with clients worldwide as effectively as if we were sitting in the same office space. In our CGI CRM, clients can post project information, attach files, communicate with 3D visualizers and managers, leave comments, check up on the tasks progress, oversee their tasks finance, etc.
#4. Highly Qualified Project Managers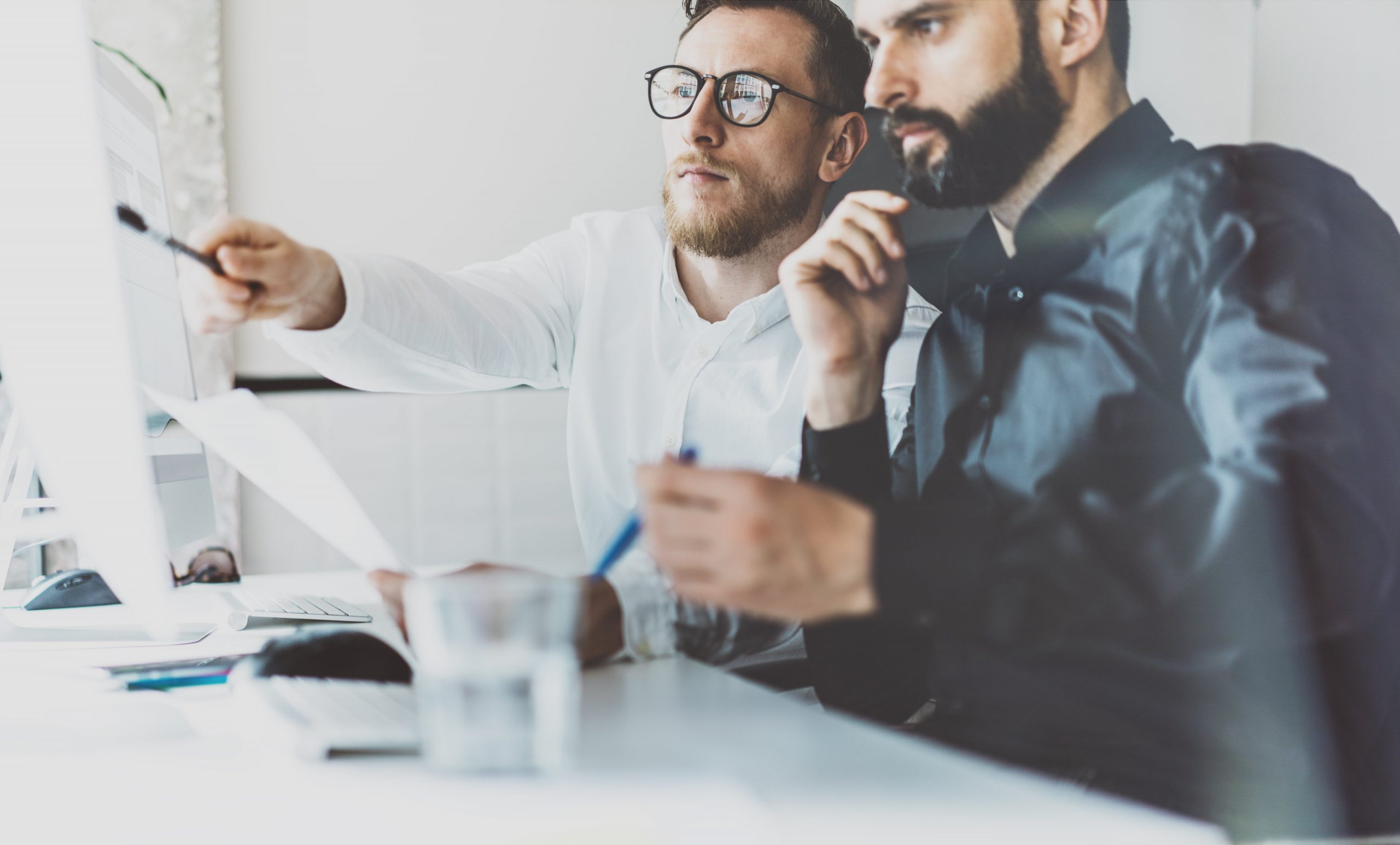 Delays in completing a 3D architecture visualization project can happen if 3D visualizers have to deal with additional tasks. Depending on the workflow, these may include brief approval, communication with clients, controlling the schedule. As a result, 3D artists have less time for actually working on the imagery, and results get delayed.
For this reason, we hire and train managers who take all this work upon themselves. And they are excellent at it. They ensure smooth communication, accurate data transfer, oversee the schedule and distribution of tasks. Meanwhile, 3D visualizers work on architecture photorealistic 3D renders without interruptions and deliver them faster.
#5. Cloud-based Library of 3D Assets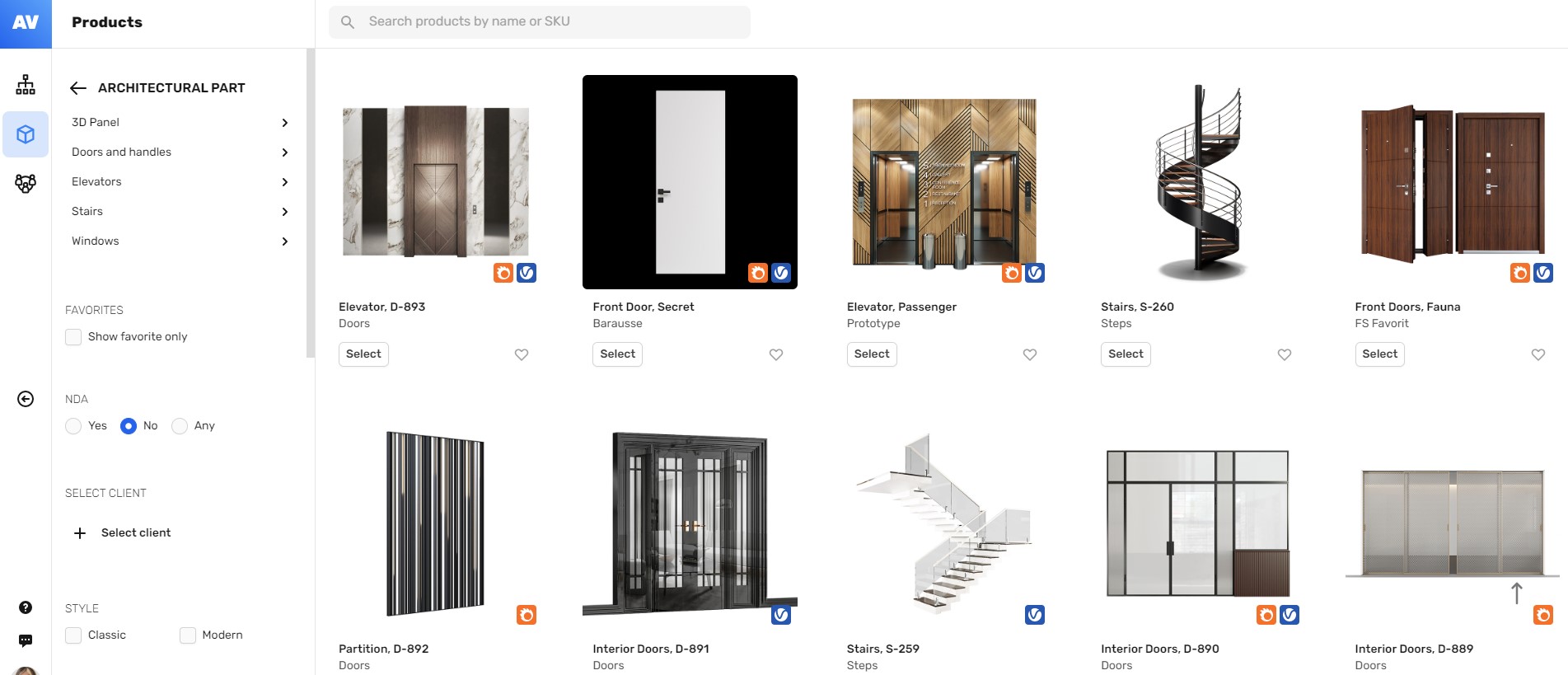 To showcase interior design in a 3D architecture visualization, one needs lots of 3D models — for furniture, furnishings, architectural elements. But where to find them? Sometimes, architects just leave the selection to 3D artists. But what if they have a specific look in mind?
Usually, architects search for the items on the websites of manufacturers and e-stores and ask them for 3D models of necessary objects. This is a time-consuming and laborious quest.
Want to learn how much your project costs? See how we evaluate 3D rendering projects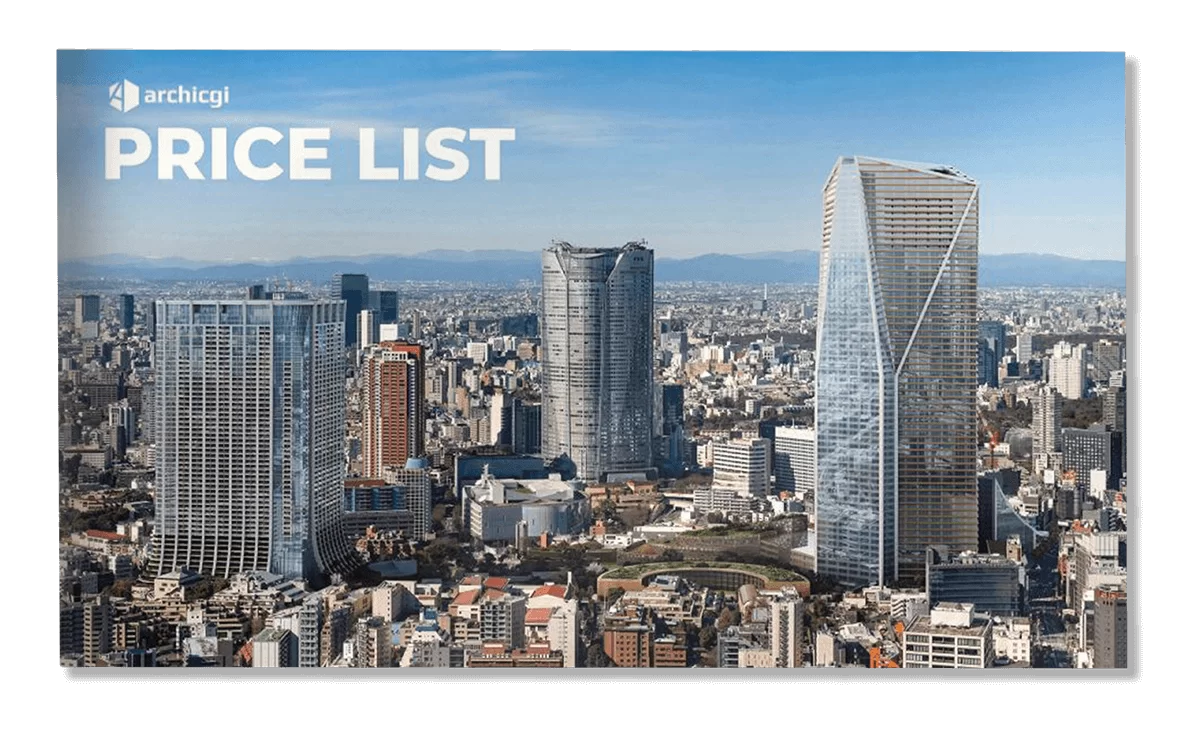 To simplify this process, we have built up a 3D base of 75,000 CG models and 5,000 ready-to-use scenes. Now the search comes down to browsing through a library with a convenient sorting system and adding selected items to the project. Our clients extensively use the 3D library in their architecture visualizations, and they get access to it completely free of charge.
Now you see that getting powerful CGI for architecture designs doesn't have to take ages. The technology and management for speeding it up already exist, so all one needs is to choose a 3D rendering partner who uses them. We've accomplished the speed by hiring and training managers, creating a whole community of high-flying senior 3D experts, building up a cg library and a custom-made online CRM. Moreover, we find that the best way to avoid misunderstandings is to gather all the necessary information at the outset. So we have designed a brief that guides our clients on what to mention and which materials to attach.
Need reliable 3D rendering services for getting powerful visuals? Contact us and get your still imagery in 5 business days top!
---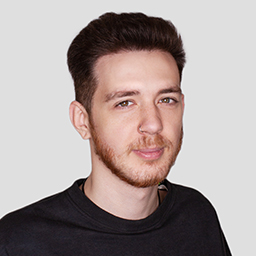 Keith Gardner
Senior Project Manager
Keith is a seasoned scrum master who can turn even a team of complete strangers into a well-oiled machine. Outside of work, he is the king of social games and a caring dad for a ferret Tyra.