Business coaching for interior designers is a growing field that has been attracting more and more experts lately. Some of them want to establish new design studios while others wish to develop ones they already run with as much success as possible. That's where coaches step into the game. 
Nancy Ganzekaufer is one of the most​ well-known business and life coaches for entrepreneurs, more particularly, interior designers. She helps them make more money by mastering the business mindset, sales, attraction marketing, communication, work process, and body language. Nancy's main goal is to boost the confidence of her clients so that they ​could build the business and life they desire.
The coach's practices include one-on-one sessions, as well as group training, focused on improving a designer's presence, ​confidence, and communication skills. She also teaches how to balance life and business while managing and navigating projects. Such extensive coaching experience has led Nancy to the list of Top 16 Coaches In New York In 2022.
Considering that our 3D rendering company works with a lot of interior designers, we were more than interested in getting a glimpse into Nancy Ganzekaufer's knowledge. Let's see what we found out during our talk!
#1. Hi Nancy! Tell us more about yourself first! What was your background before you became a business coach?
I was a 1st VP in a mortgage bank for over 10 years. I left banking to raise my kids as they each had health issues within the first few years of their lives. My mom was an amazing artist, so I started to sell her artwork which I grew into a full-blown shop-at-home for artwork business called Expressive Living Art, Framing and Accessories. Finding my niche by selling to Interior Designers and their clients was the beginning of my path to business coaching!
#2. Why did you decide to become a business coach? And what inspired you to work with interior designers specifically?
In 2015, I was sitting at home, managing the business I had created 15 years earlier, providing value to homeowners and interior designers who needed art, framing, and accessories. My two oldest were in college, I was now divorced, and my youngest was a junior in high school. With all the changes in my life then, I was beginning to think that everything I'd worked for over the years was going to end. Life felt so hard. I was selling products and giving business advice to my clients for free. I saw so many opportunities to help them make more money, manage their lives and their businesses that made more sense and made them happier! Then I had a moment where I thought: "I can do more for people and I won't have to carry products around for a living". The physicality of my art consulting job was getting harder.

So, I decided to hire a business coach for a whopping $700 a month — not a small sum of money! I dove into the deep end, and my only choice was to swim. Because now I knew what the next step was.
I wanted to help entrepreneurs and business owners achieve their dreams and succeed using everything I'd learned over the past 25 years. I talked to everyone I knew — friends, family, my network, my family again… My mom always said I had the gift of gab; if only I could find a way to monetize it!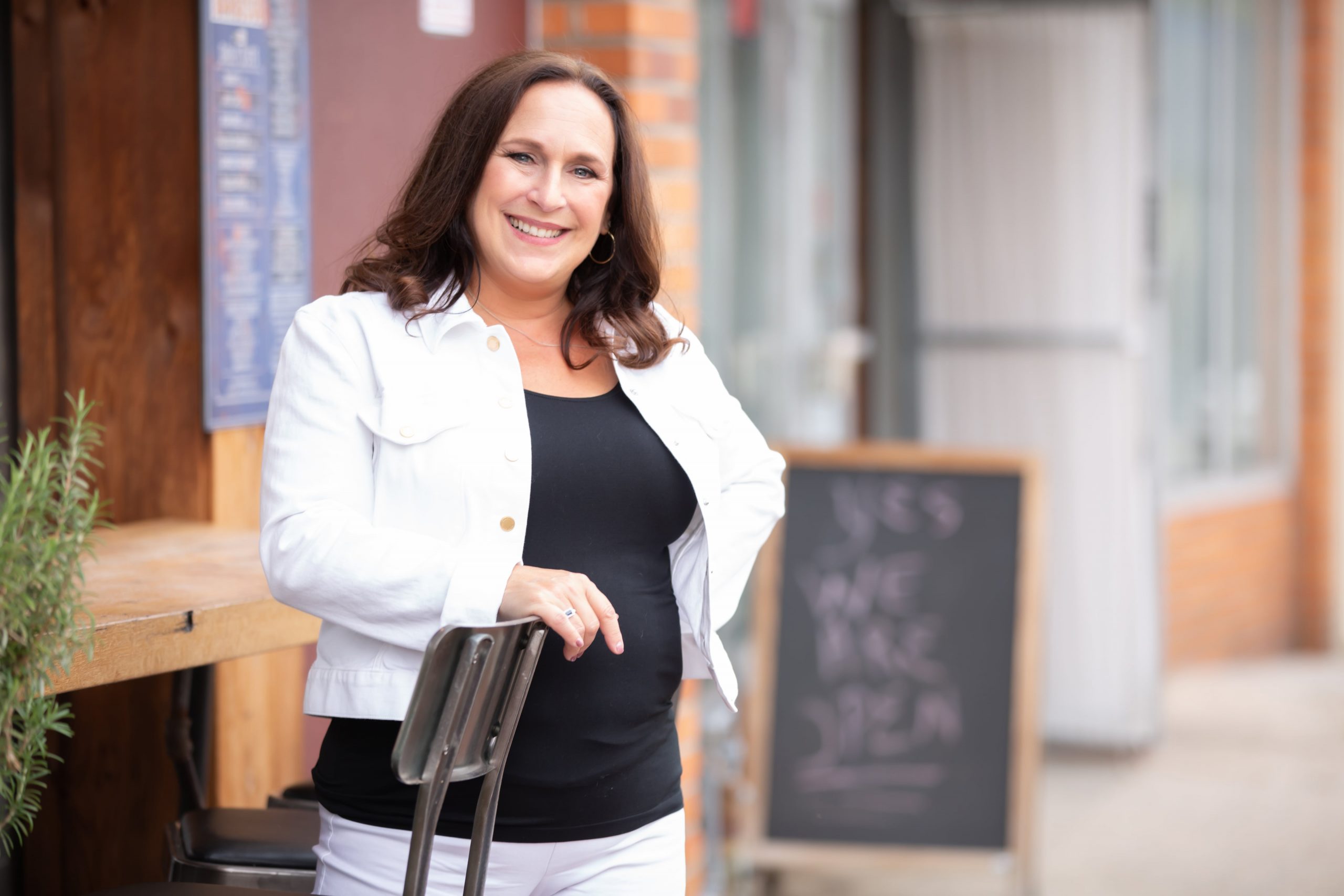 In my childhood, every teacher told my parents: "If she would just stop talking, her grades would be so much better!". It was a constant battle in my house to get me to "Shut up… PLEASE" (that's what my parents used to say). But now, I'm using my "gift" to help others find success. It took me just over one year in my new business to hit 6-figures while still running my first business and managing four employees. I finally felt like I had found my perfect career.  
#3. What hobbies or passions of yours help you in your work? 

I am a lifelong learner. I believe growing intellectually and emotionally is key to success in all aspects of your life. There is always more to learn. As a matter of fact, I became a Certified Body Language Trainer to enhance what I could teach entrepreneurs as it relates to sales, marketing, presentations, and communication. 

I read daily, play pickleball weekly to stay moving and love spending time walking, hiking, and socializing with friends, family, and organizations I participate in. 
#4. You are a speaker and an expert at body language. How do these skills help you in your business coaching practices?
Being a speaker allows me to reach and help more people. Besides the skills, I can teach my clients about the importance of their body language with their own clients. When I coach my clients, I can immediately assess their body language and relate it to the conversation. For instance, if we are talking about money and I am making suggestions to someone, I can tell if my client is uncomfortable, which clues me to possibly dig deeper to understand their story or history with money better. 
You can create a powerful message with confidence and a calm demeanor. By behaving frantically, you risk sending the message that you do not have the situation under control.
#5. A lot of your programs are focused on improving the confidence of your clients. Is it difficult to boost one's confidence and where do you start from?
I usually try to understand what makes my clients feel fearful or lack confidence. If I can get to the root of their fear and why they are making certain decisions, I can usually dispel whatever myths or lies they've told themselves. I then help them build up who they are, create a support system to help them reach their goals, and grow in confidence. You can create a powerful message with confidence and a calm demeanor. By behaving frantically, you risk sending the message that you do not have the situation under control.
You can see the situation more clearly by analyzing and releasing your emotions and pivoting toward a solution-focused mindset. This process equips you to forge a path toward forming an appropriate response and successful business relationships.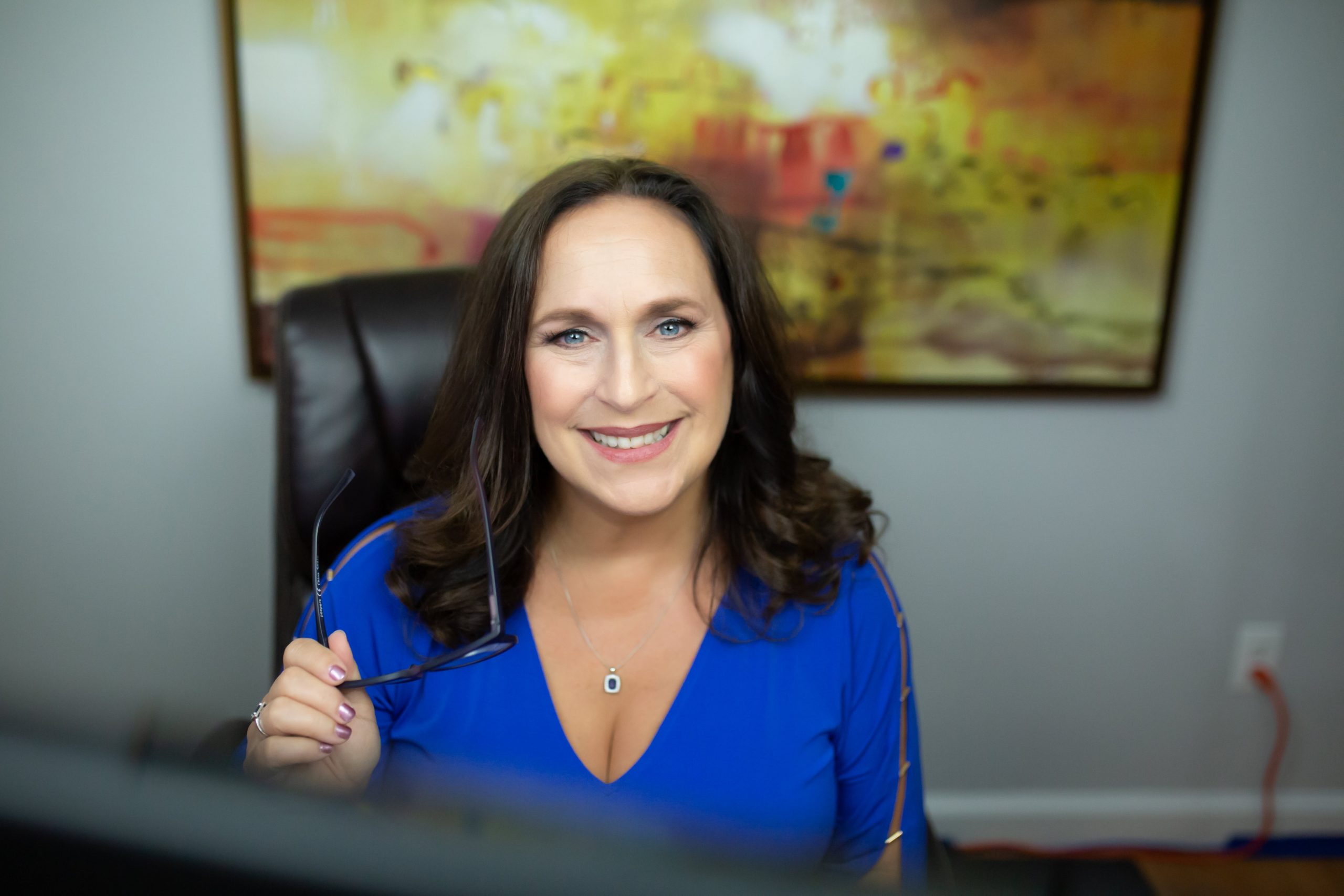 #6. How does body language help interior designers in running their businesses successfully?
First impressions are everything! Body language can impact your business from when you first meet other business owners and potential clients at networking events or even at the grocery store! You never know when you are meeting someone that can be a possible business connection. Body language can show that you are interested or disinterested without realizing it! Getting a good grasp and understanding of body language can be a superpower for you and your business! You'll be able to tell when people are unsure of working with you or when they are so excited and ready to sign on the dotted line!
#7. Do any of your business programs overlap with marketing? If so, in what ways?

There are so many trends and algorithm changes in online marketing that knowing who you are, your voice, and your brand is vital to your success. I teach my interior design clients how to increase their visibility so they can have more leads in the pipeline by using attraction marketing. Inside the Profit Insiders for Interior Designers group coaching program, I teach how to use attraction marketing and show up as your authentic self online. 
#8. Do you help interior designers with project presentations? Do they use interior 3D renders in them?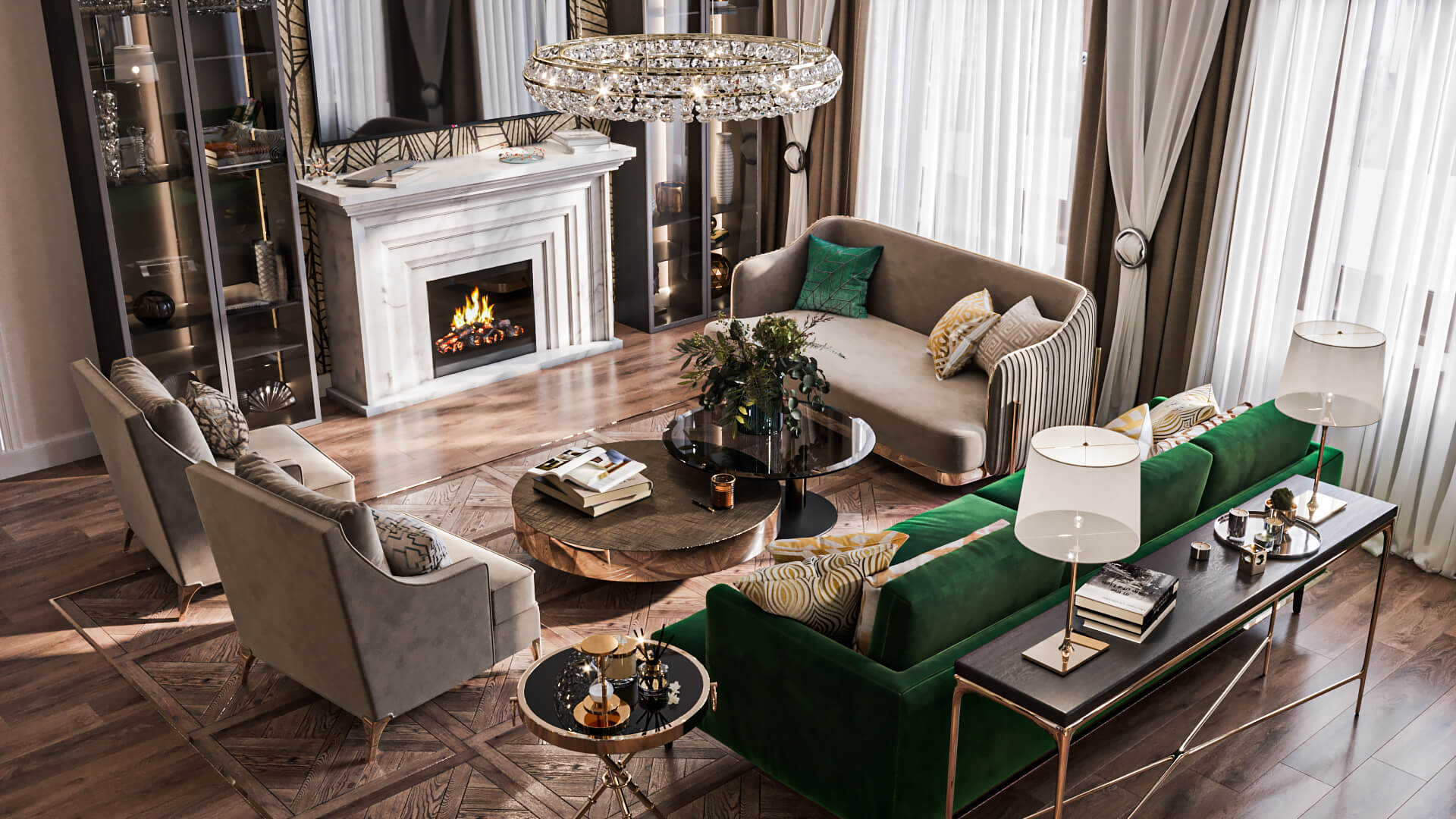 Not directly. We discuss the benefit of presenting 3D renderings to help the client visualize a designer's suggestions, encourage them to 'do it right, possibly extend their investment level, and remember the end result when partial installations start to panic the homeowner.  
#9. In your opinion, how important is visual marketing for the success of an interior design business?
Visual marketing is critical to the success of an interior design business. Visual marketing allows the audience to see themselves in the designed rooms and understand if the designer's skill and style match. It is one of the first ways a potential client can self-qualify themselves for the interior design firm. Interior designers can use visual marketing in many different avenues, from photos on their websites to printed brochures to social media. Social media platforms like Pinterest, Instagram, Facebook, and Tik Tok can do wonders to show off a designer's portfolio.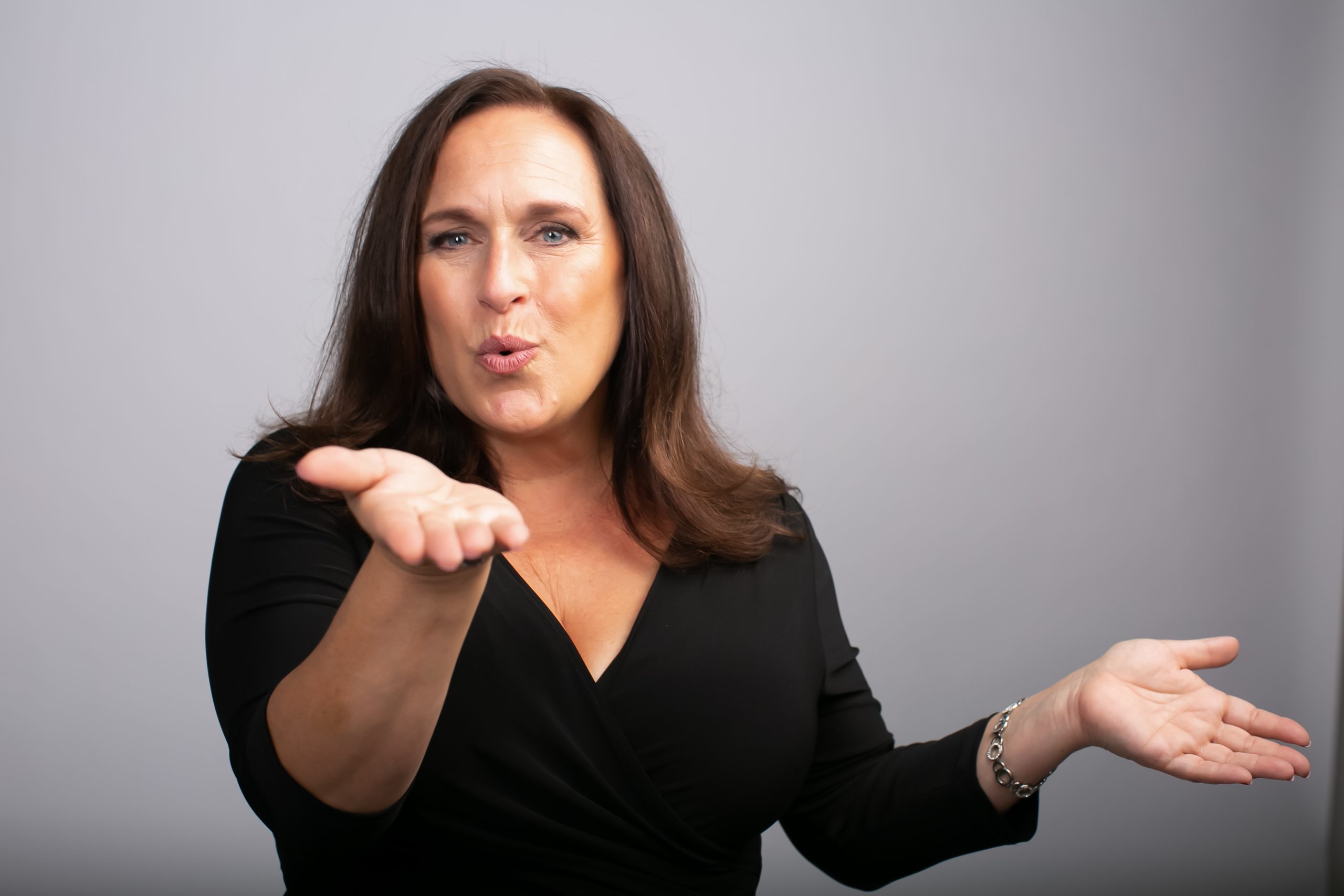 #10. Name the most important skills a successful interior designer should have.
Communication skills are paramount for confidently running and managing an interior design or any business. I teach my designers to learn how to communicate their services, prices, and the benefits of working with them in a clear, confident, and concise manner.
Take your design presentation to a new level with interior rendering
We thank Nancy for a deep and comprehensive conversation that revealed a lot of sides of being an interior design business owner. Our team hopes the readers of our blog found solutions to some of their problems. If so, do not hesitate to search for more information and advice on Nancy's business coaching website.
To get amazing interior design visuals, contact ArchiCGI for high-quality 3D rendering services! Let us make your project presentations as convincing for your clients as possible!
---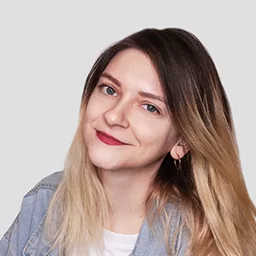 Valerie Adams
Blog Writer
Valerie is an editor and content writer. She used to work on news and entertainment TV channels and in a fashion & design magazine. In her spare time, she enjoys visiting foreign countries, art events, film and street dancing festivals.