A potential client usually spends just a few short seconds looking at the 3D inteior designs in your portfolio. Even though you may have put a lot of time and even a bit of your own soul into a new design. Unfortunately, your talent and hard work don't always guarantee an impressive and memorable portfolio.  Can you turn it into an effective presentation that sells itself? Is it possible to make your portfolio diverse – so that each client could find something to their taste?  Lastly, how can you make the client notice your works of inteior design among thousands of others?
Of course, all these problems deserve your attention – but there are more to come. Portfolios eventually get old, and you have to update them completely every three years. If you don't believe us, just take a look at your interior projects from three years ago. You would have done much better now, wouldn't you? Also, while the realization of design projects can take up to a few years and bring you lots of valuable experience, it only leaves you with a few photos of interior. Moreover, when the work ends abruptly for reasons unrelated to you, you miss the opportunity to fill in your catalogue of works as regularly as you'd like.
3D visualization of interior design created by 3D rendering services or in-house artist is a great way to create an impressive portfolio and fill it in whenever you want. Of course, there are some obvious strengths of this tool, but also false beliefs about using 3D visualization in your work, all of which you must consider beforehand.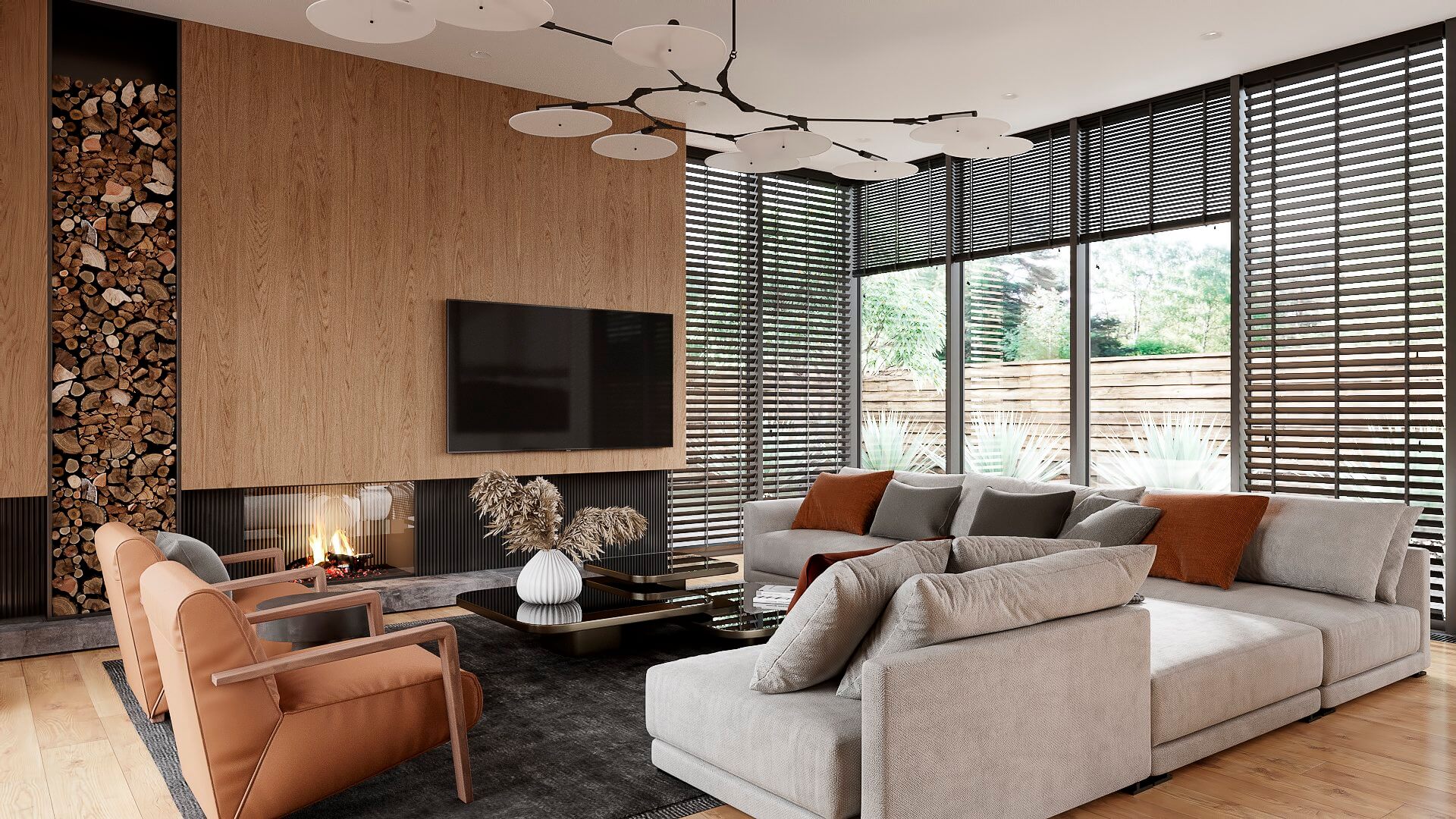 False beliefs about 3D interior design
– There is a clear difference between photos and 3D interior design visualization. Look at these two pictures. Are you sure which one is a photo and which is a 3D interior design visualization? Will your customer be able to tell the difference between the two?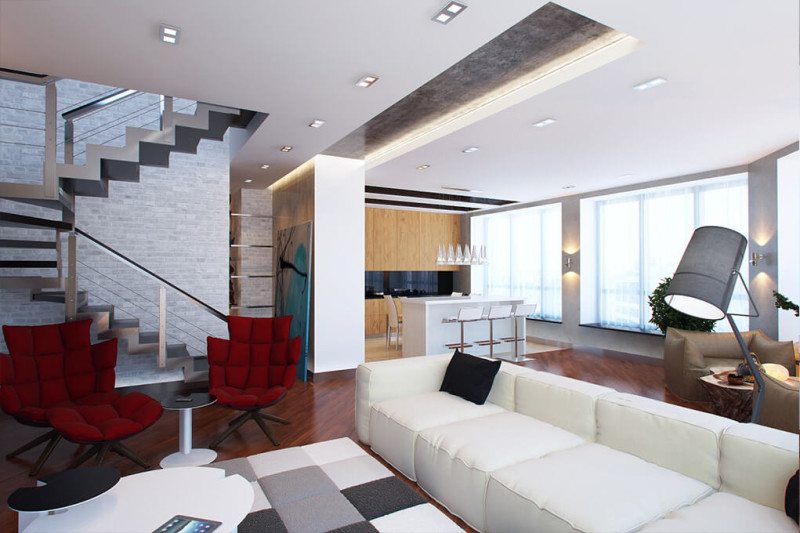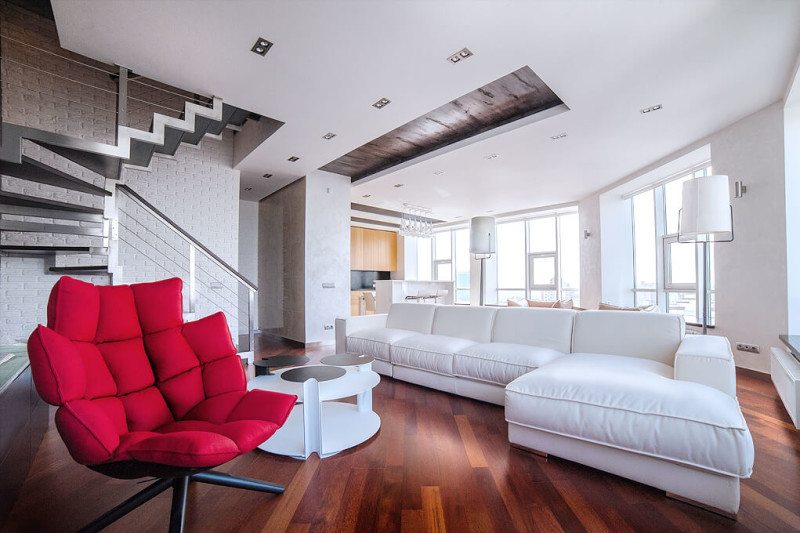 – Interior visualizations are not "real photos". Actually, this one's true! As soon as you have a real photo of your interior design project, make sure to add it to 3D visualization. However, as we've shown earlier, you don't always have an opportunity to get a real photo, and this is where 3D become indispensable.
– The presence of 3D renderings in a designer's portfolio harms their authority among the clients. This opinion is shared by many designers, but is it true? The customer comes to you first and foremost for ideas, and if he likes and understands them, it doesn't matter whether they were captured by 3D or a photo camera. Sure, using real photos of completed projects will increase the clients' trust, but interior visualizations are good to showcase your creativity and potential.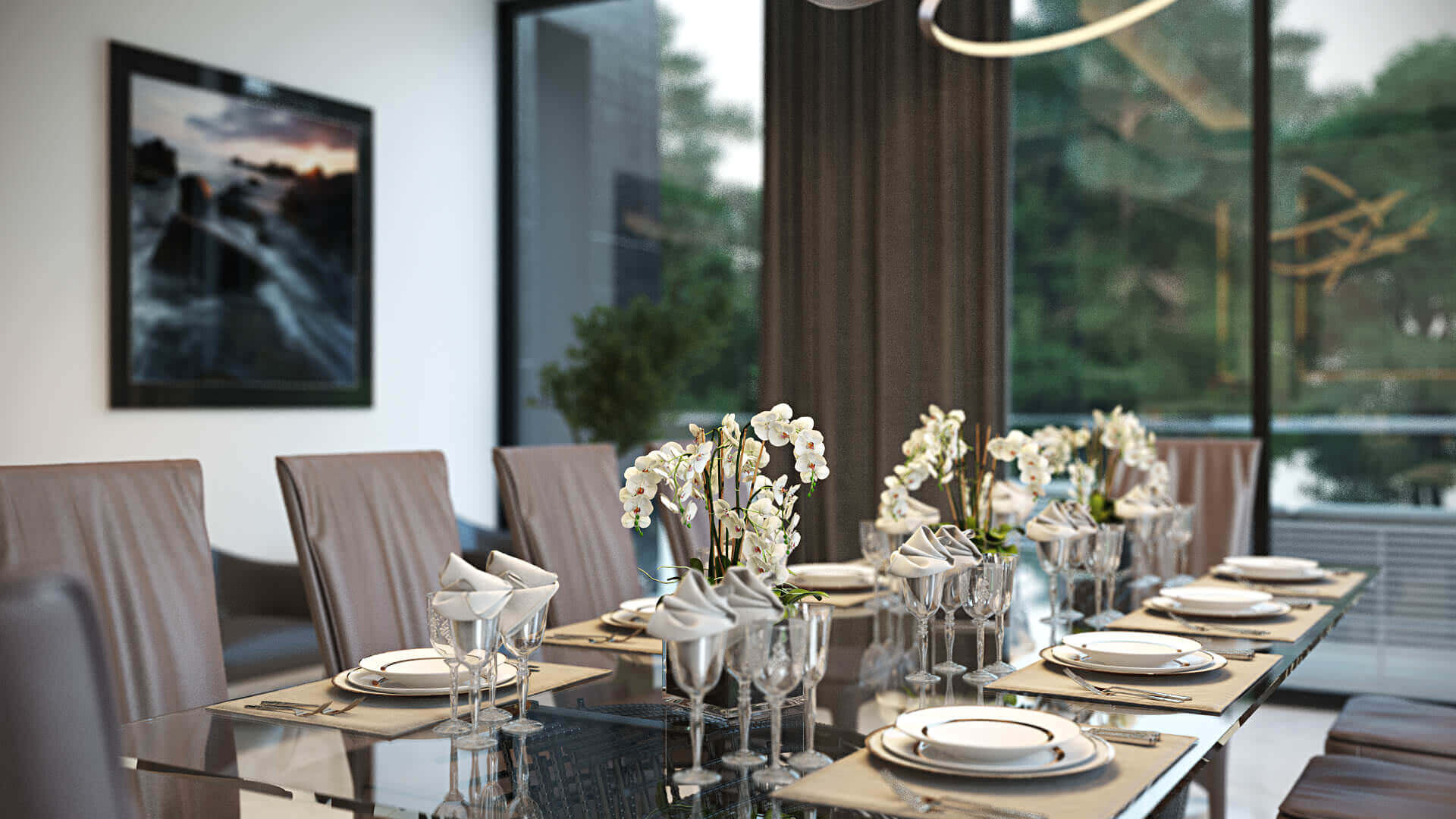 Strengths of 3D rendering
– The size and content of your portfolio can be exactly what you need them to be. As a result, such an investment will quickly pay back – you'll have to pay only for what you want to see.
–  3D can be used for determining the client's taste. There can be many examples of potential design ideas – the more you have, the easier it is to know what your customers like and dislike.
– 3D interior design allows expanding your catalogue of projects more quickly. You won't have to wait until works are over to get the photos! Moreover, 3D visualizations are very easy to share via social media, which will increase your online presence and popularity.
Want to learn how much your project costs? See how we evaluate 3D rendering projects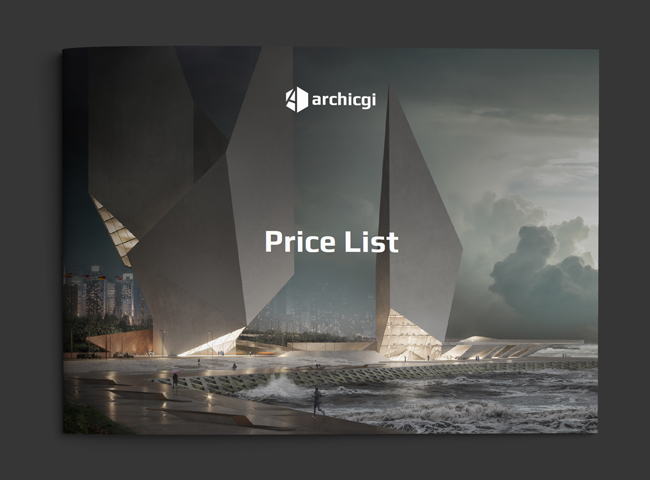 As you can see, 3D photorealistic rendering allows making your marketing materials much more relevant to the clients' needs and desires. More importantly, it helps developing your design style, giving you the opportunity to show what's unique in your approach. Try using 3D interior design in your current projects, see the results and new opportunities for your business, and you'll understand that the price is worth it.
We wish you more new clients and challenging projects!
---
Catherine Paul
Content Writer, Editor at ArchiCGI
Catherine is a content writer and editor. In her articles, she explains how CGI is transforming the world of architecture and design. Outside of office, she enjoys yoga, travelling, and watching horrors.