Rendering Services for North Carolina Architectural Projects: 6 Impressive Case Studies
If you seek 3D rendering services for North Carolina projects, you can start by looking at some examples of CG visuals used by other architects in the area. It will give you an understanding of the level of image quality your clients expect from presentations. Also, seeing the renders of approved designs might help you develop a unique mood for your own 3D imagery while staying true to the region's aesthetic.
So, to provide some inspiration for you, our architectural rendering company has prepared a compilation of 6 projects that we visualized, all located in North Carolina. Hopefully, this will be a solid proof of the excellence of our services when it comes to 3D visualization of houses in the state. Now, let's take a look!
#1. Mountain Residence in Wilson, NC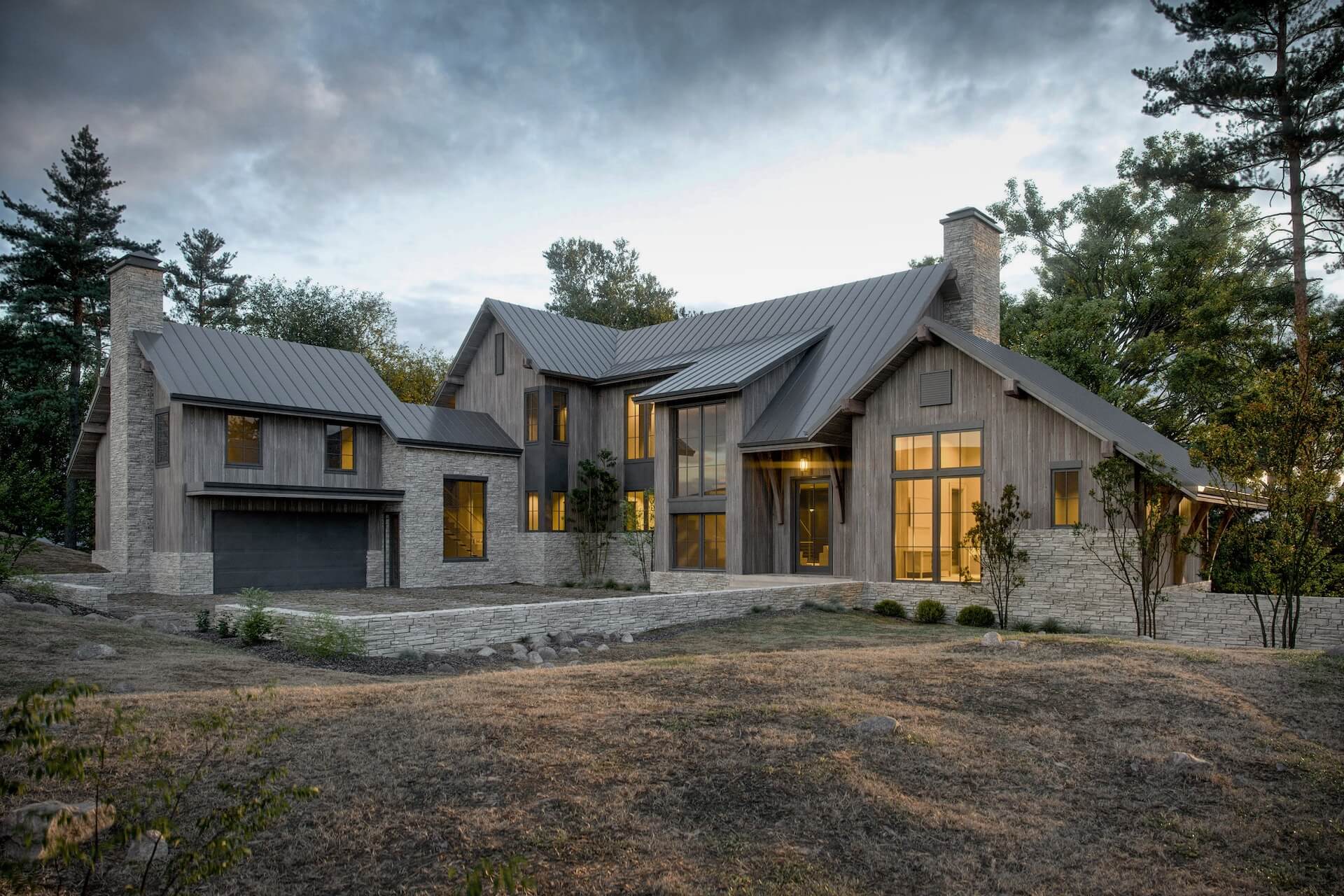 This 3D rendering shows a concept for a modern residence in the mountains of Wilson, North Carolina. All of the exterior elements are done in dark or semi-dark colors, so the 3D artist created an atmosphere to complement the design. Namely, they set the image at dusk, with storm clouds creeping over the setting sun. On top of that, the rendering features warm interior light coming from the windows and doors. That creates a beautiful contrast with the dramatic dark colors of the outside, making the house look serene and inviting.
#2. Modern Colonial Estate in Charlotte, NC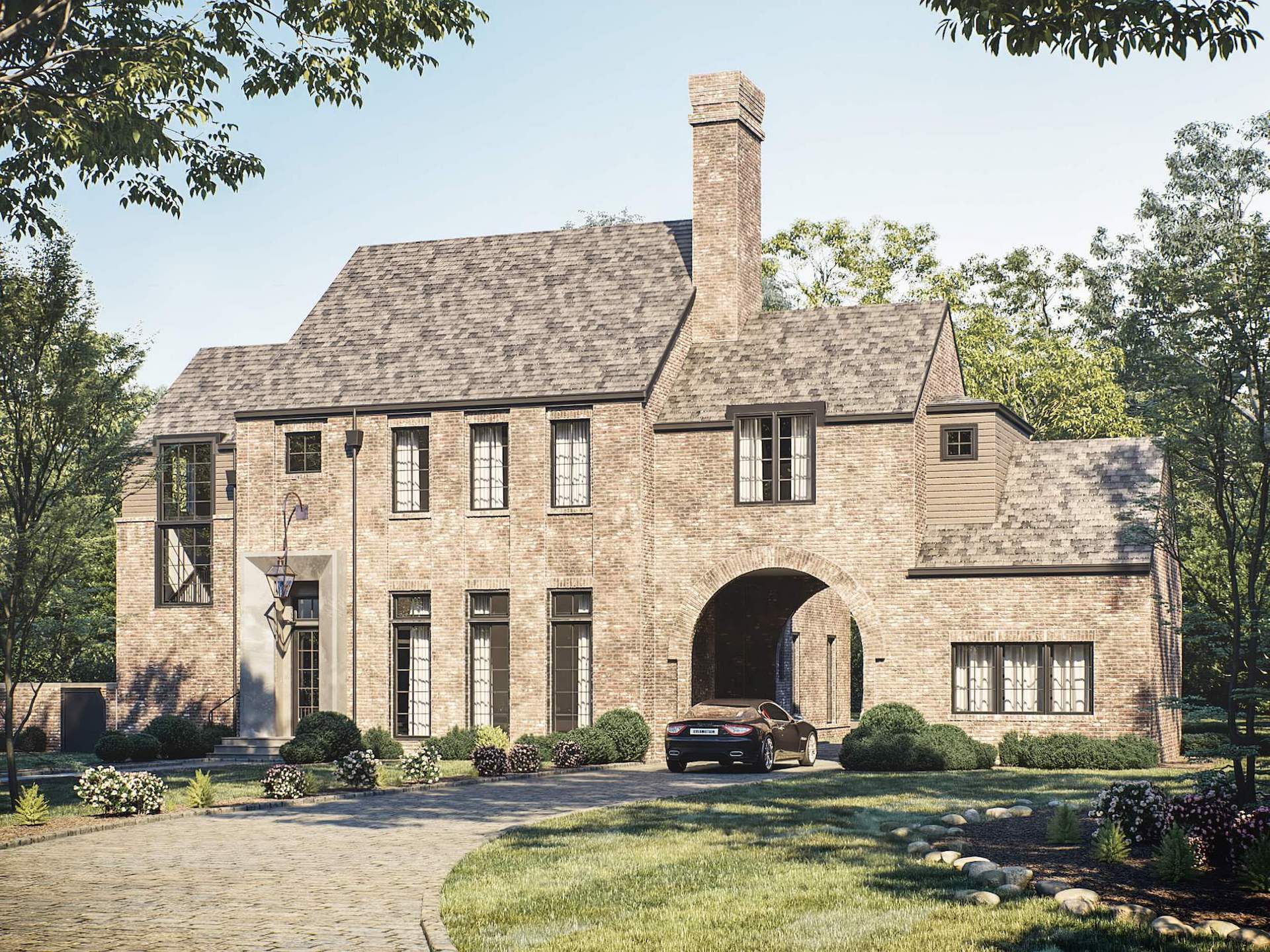 In this case, the architect needed photorealistic rendering services for a North Carolina residence concept in the city of Charlotte. The estate was designed to resemble a colonial manor with a modern touch. To convey the luxurious feel of the property, the 3D rendering specialist paid extra attention to the facade finishes. As a result, the bricks, the stone, and the tile roof look very high-end — as they really are. And, as a cherry on top, the car 3D model was also selected to reflect the excellent taste of the future estate owner.
#3. Sleek Modern Residence in North Carolina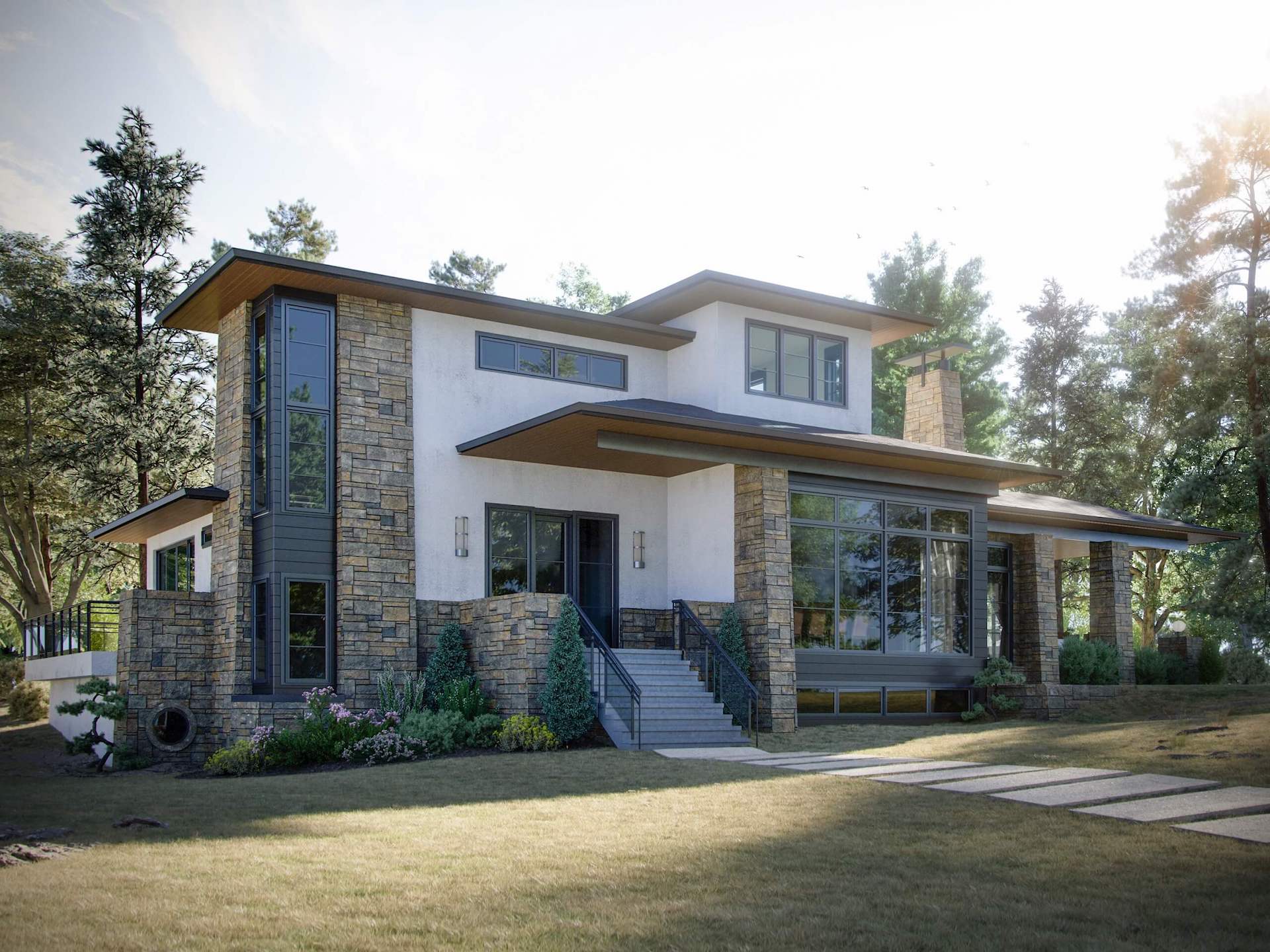 The author of this stylish house concept ordered 3D exterior rendering services to make sure his clients could appreciate every aspect of the design. As the main point of reference, he sent us a Revit construction model. Our 3D artist used it to create the photorealistic 3D model that you can see in the rendering above. The CG expert focused on highlighting the beauty and quality of materials by making them look crisp and distinguishable. To complete the incredibly life-like image, the specialist added some soft afternoon shadows from the trees surrounding the house.
How do CGI pros create hyper-realistic architectural renders and infuse them with stories?
#4. Elegant Residence in Charlotte, NC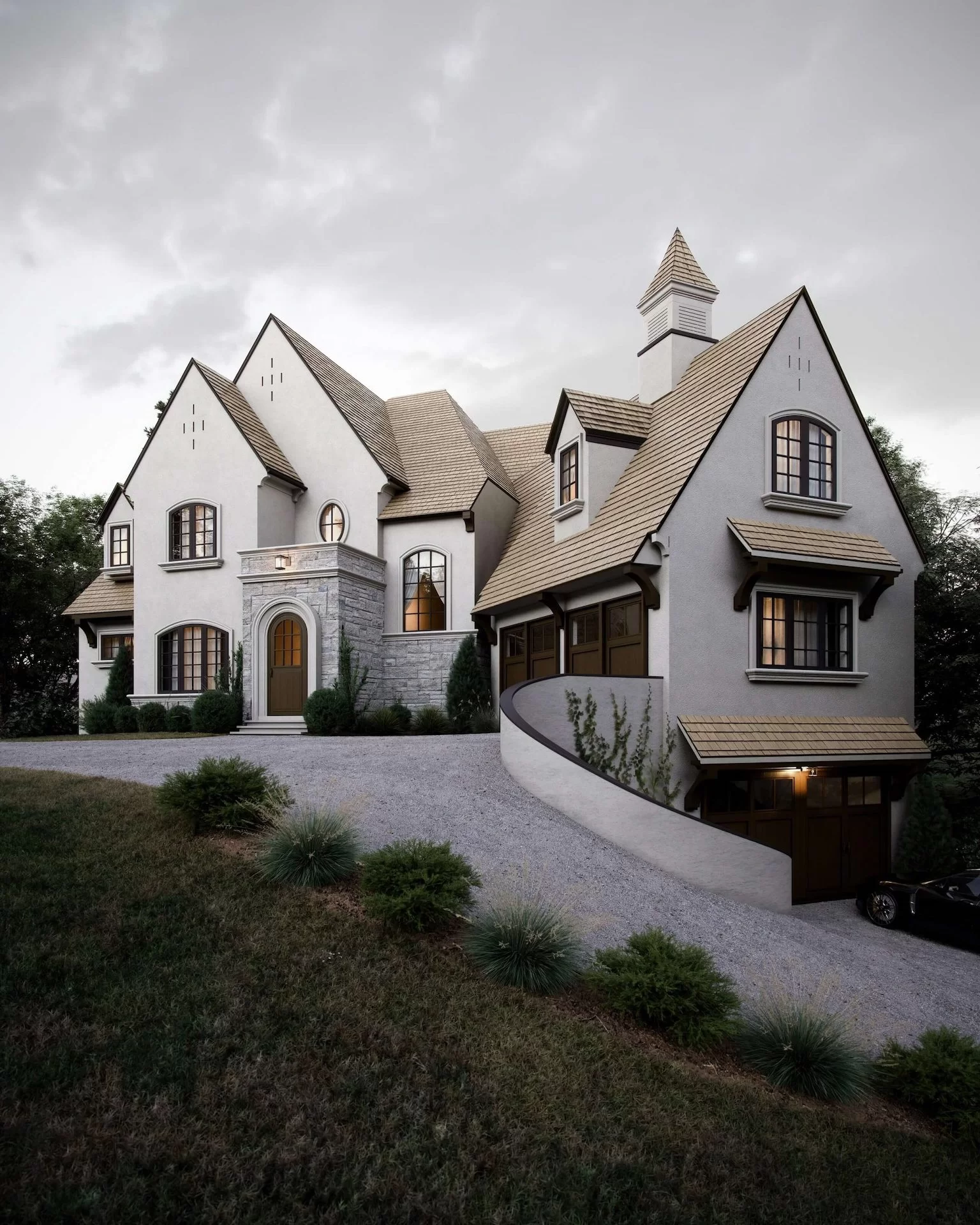 Here, an architectural firm specialized in timeless designs used rendering services for a North Carolina project of a magical-looking mansion. The visuals were meant to be printed in a magazine. We can see one of them above. The main thing you notice about this rendering is how exquisitely the color scheme of the environment matches the colors of exterior finishes. The subdued hues of an overcast afternoon highlight the elegance of the house, making it a truly cover-worthy image.
#5. Charming Cottage in Charlotte, NC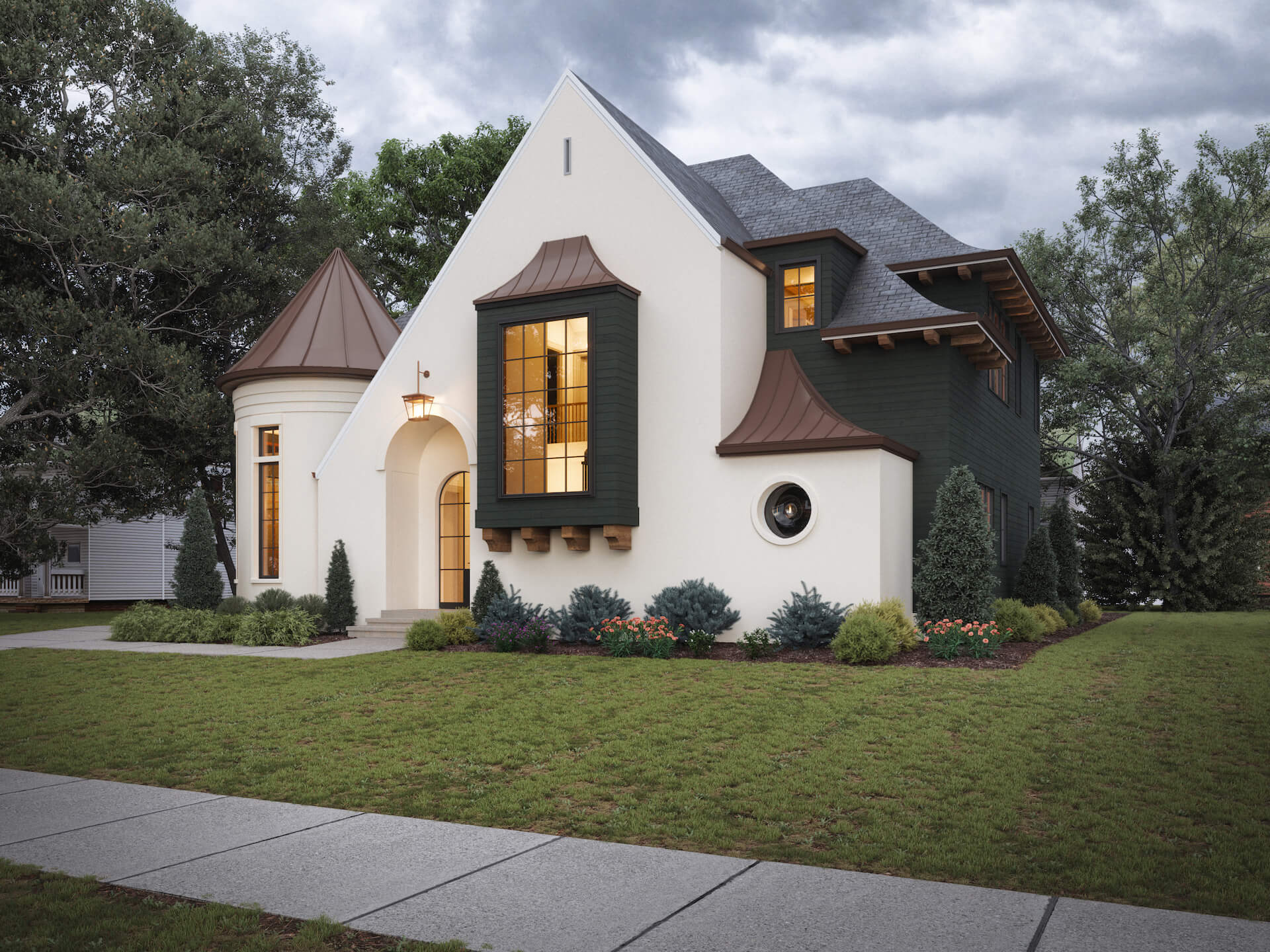 For this project, an architectural designer from North Carolina used 3D rendering services to get visuals for a cottage concept presentation. This particular render shows the cozy residence in an atmospheric cloudy evening setting. And with the lighting on, one can easily imagine how calm and comfortable it is inside.
If you'd like to learn more about the stages of this 3D house visualization project, you can check out the case study we've written on it.
#6. Fantasy-Like Mansion in Hamilton, NC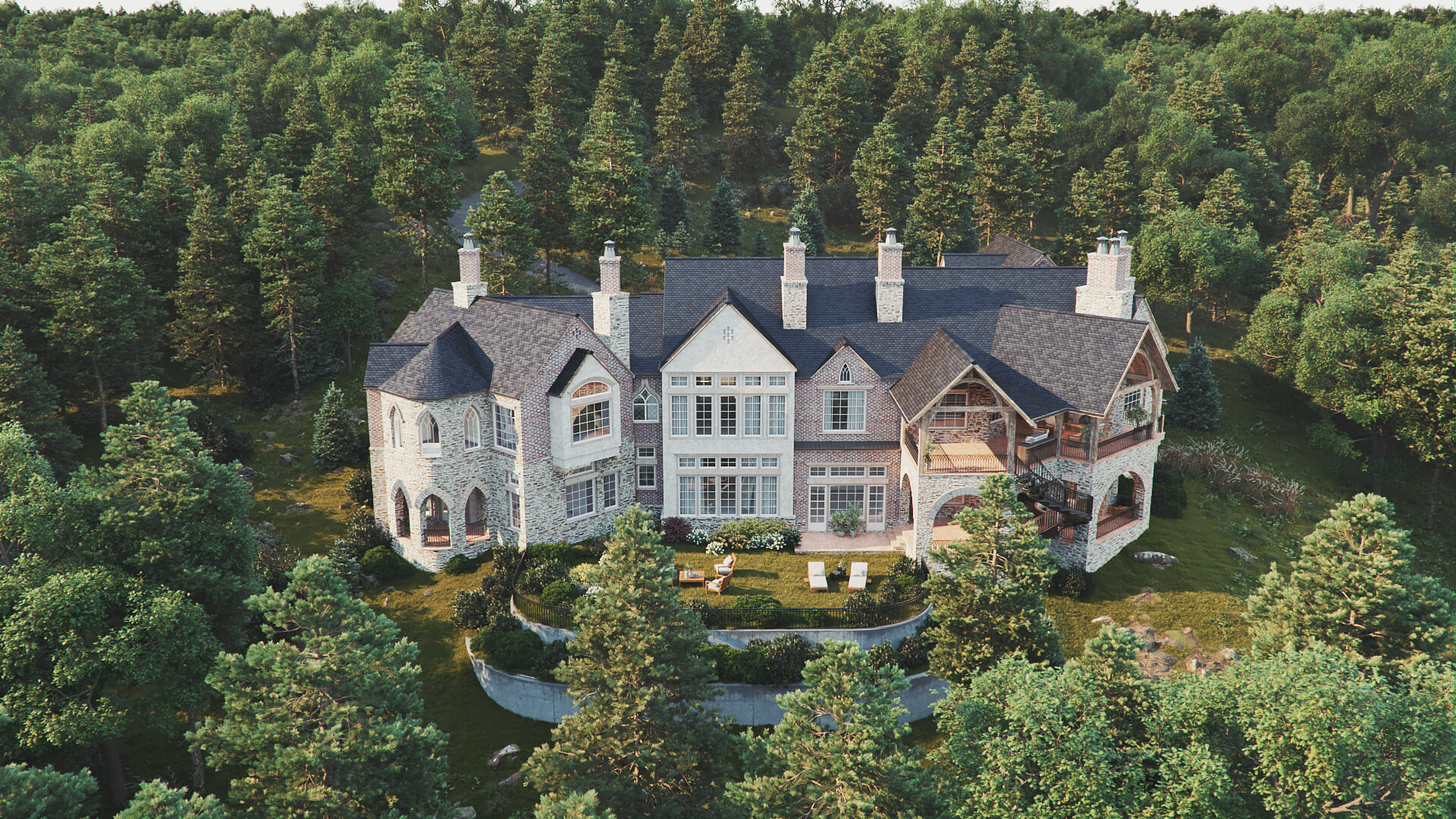 And here, 3D rendering services for a North Carolina project helped to create photorealistic but a bit dream-like visuals. As you can see, the property itself is massive. It's a gorgeous mansion surrounded by lush forest vegetation. The exterior design employs numerous different materials, yet the result looks perfectly harmonious. The colors are mainly light and muted grays that stand out in contrast to the greenery without clashing with it. Overall, the 3D artist who worked on this image was able to fully realize the architect's vision of design and convey the unique feel of the local nature.
Want to learn how much your project costs? See how we evaluate 3D rendering projects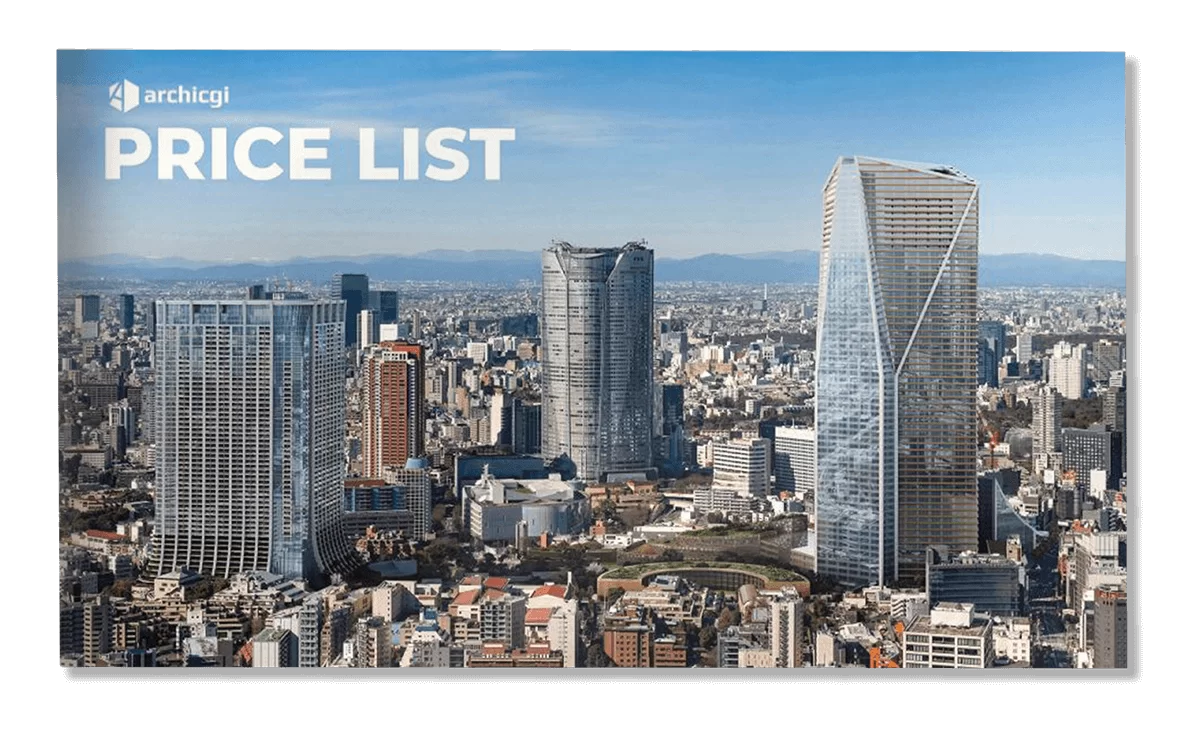 All the renders we featured in this article helped architecture professionals present their ideas or market their excellence. We hope our little compilation proved our expertise in providing rendering services for North Carolina architects. And soon, there will be more examples of our works from other regions and countries, so stay tuned.
Looking for professional 3D rendering services? Contact us at ArchiCGI and get photorealistic visualization of any scale and complexity!
---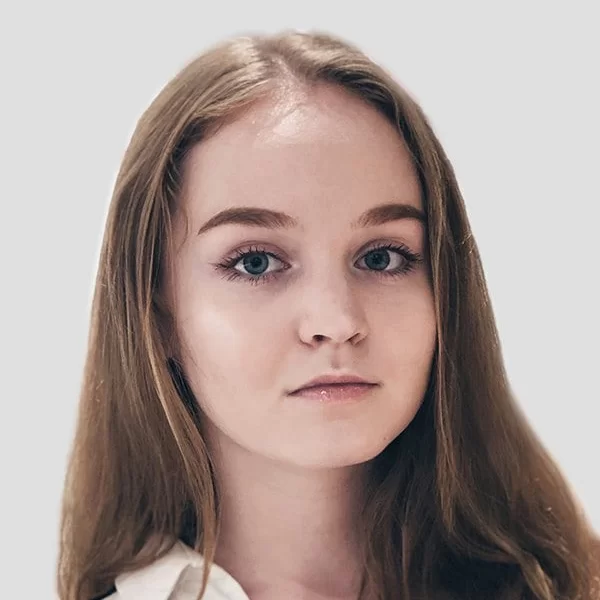 Ana Wayne
Content Writer, Copywriter
Ana is a content writer for ArchiCGI. She has a passion for design and architecture - and for talking about it. Outside of work, she is a fan of sci-fi movies and a street food connoisseur.
Like this project? We've got plenty more! Check out these CGI beauties.