Books for architects are one of the oldest ways building designers have gained inspiration and insight. They still are quite popular, and every year brings new and exciting titles for you to read.
We believe that any architectural rendering company has to be aware of current trends in this sphere, and 3D artists in ArchiCGI quite fond of all creative publications. Which is why this is not a list of classic masterpieces. We have compiled 10 most anticipated and interesting books for architects to read in 2018!
Books For Architects: Best Of 2018
#1. Making Cities Smarter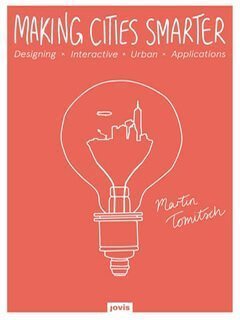 Author: Martin Tomitsch
Price: $35.00
Release Date: 3/27/2018
Today, the vast majority of world's population lives in urban environments, and the logistics and infrastructure get smarter and smarter each year. Making Cities Smarter focuses on the ways people will interface with "smart" city facilities and how to combine physical and digital experiences. This book is a comprehensive prospect of new challenges for architects as well as an in-depth analysis of what citizens of future cities might face.
#2. Cutting Matta-Clark: The Anarchitecture Project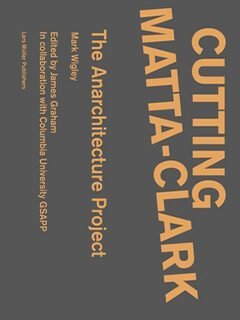 Author: Mark Wigley
Price: $45.00
Release Date: 5/22/2018
Modern books for architects often recover events or designs that were forgotten by history. One such example is Anarchitecture group show, organised by Gordon Matta-Clark in March 1974. Despite a vocal discussion at the time, there is no documentation about it. Through interviews with participants Cutting Matta-Clark sheds light on Anarchitecture seminars and their unique way of combining art and architecture.
#3. Toward a Concrete Utopia: Architecture in Yugoslavia, 1948–1980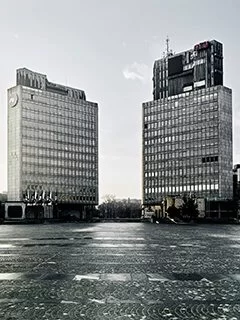 Authors: Text by Vladimir Deskov, Ana Ivanovska Deskova, Andrew Herscher, Jovan Ivanovski, Jelica Jovanovi, Anna Kats, Tamara Bjaži, Klarin, Juliet Kinchin, Rem Koolhaas, Marta Vukoti, Lazar, Martina Maleši, Maroje Mrduljaš, Arber Sadiki, Luka Skansi, Lukasz Stanek, Matthew Worsnick, Mejrema Zatri, Photographs by Valentin Jeck
Price: $65.00
Release Date: 7/24/2018
Yugoslav architecture is not a very explored topic in books for architects, which is sad due to how interesting it is. Yugoslavia always adhered to modernism an