3D modeling software is a key to success of a professional modeler. Working in this field, you must choose tools meeting all your needs. Then, you should be good at operating it. If you are new to the 3D modeling sphere, you might be wondering what software to begin with. And even if  you already have a vast experience, you need to keep your eyes open for latest news of the market. First of all, new software makes you more competitive and gives new possibilities. Secondly, programs are constantly being improved. It is important, because these new features can optimize your working process a lot. Make it faster and easier, for instance. I mean, look at the open render libraries. Due to them, you don't have to render every single object any more!
And there are so many products and versions on the market nowadays. It's good news, but it can make your head spin. So, what should one pick to create good 3D models in minimum time? And with accuracy? To help you make a choice, here we present top 5 most popular 3D software applications. Any of them can become your personal favorite, whether you are a novice or professional. It's up to you to choose!
Suggestion 1: SketchUp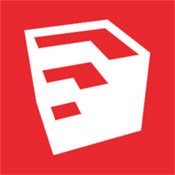 This 3D  software application is available in both free and paid versions.
It runs on Microsoft Windows and iOS.
File extension – STL.
SketchUp – Learning Process
To begin with,  SketchUp has a user-friendly interface. It is quite an easy piece of software.
However, it has some peculiarities that are not obvious, so it's not easy to learn. But once you get used to them, the program is easy.
Spheres of Use
Modelers use it for 3D Visualization in Interior design, Building design in AEC (Architecture, Engineering and Construction), Product design, Landscape Design, Outdoor Advertising, 3D modeling for 3D printing, Entertainment industry and Editorial Illustration.
And we also should mention Virtual Architecture. SketchUp is popular there for recreating buildings that no longer exist.
With SketchUp, you can create 3D models of all kinds of products. Furniture, for example. As well as that, SketchUp helps create animated walkthroughs and flyovers. Moreover, it is also a good tool for creating environments in gaming.
Special Features
As for special features, there's Photo Match. It will let you enrich the design with all kinds of embellishments and features.
Moreover, SketchUp allows to work on 3D models created in other programs, because it supports all the formats. When the 3D model is ready, you can test it: turn around, look from different perspectives, get a virtual walk through the scene.
And there's also the LayOut feature. It allows to create detailed colorful presentations with styles, measurements and views of a model. When you modify the file, presentation automatically updates the data. Finally, there is also SketchUp WareHouse. It stores a free library of 3D models. That can make your work easier. This way, you don't have to create your models from scratch!
Suggestion 2: Rhino3D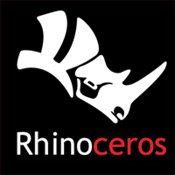 Rhinoceros3D is a popular curve-based commercial modeling tool.
It was created by Robert McNeel & Associates.
It has .3DM file extension and runs on Microsoft Windows and iOS.
Rhino3D – Learning Process
Rhino has a user-friendly interface. Moreover, it is easy to use and to master.
Spheres of Use
Modelers use Rhino3D in areas of computer-aided design, computer-aided manufacturing , rapid prototyping, architectural design, product design,  in jewelry industry, for instance, industrial design – automotive and watercraft design, for example, and 3D printing. It is also used as a part of pipeline in 3D digitizing, rapid-prototyping, 3D painting, games development.
Special Features
One of the special features of this 3D piece of 3D modeling software – high precision and functionality. The reason for this is that Rhino3D works using NURBS.  NURBS is a system of mathematical representation which translates curves and free-form objects with high precision.One more thing – you can export geometry from Rhino3D into 3D printers. Finally, you don't need any special hardware to install and operate this software.
Suggestion 3: Blender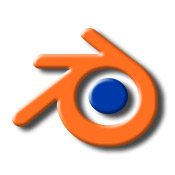 It was created by a Holland animation studio NeoGeo.
Blender runs on Microsoft Windows and iOS.
The file extension is .blend.
The program is available for free.
Blender – Learning Process
According to 3D modelers, Blender is tough to learn. However, once you understand it, it becomes intuitive.
Spheres of Use
Blender supports the whole 3D pipeline – modeling, rigging, animation, simulation, rendering, compositing and motion tracking, as well as creation of animated films and even games.
That is why it is a good choice for product visualization, architectural visualization, print and TV advertising. However, it's not very popular in film industry. The problem is that Blender isn't always compatible with the existing pipelines in these spheres,  which are normally based on Maya or 3D Max.
Special Features
This 3D software has a really helpful feature – a powerful toolset for simulation. This is why Blender is so useful for Product Modeling and Advertising. Besides, it has a video editor and a built-in engine tool.
And what you should absolutely know is that Blender is an open system. That means, it has a Python controlled interface. Owing to this, you are able to modify its layout at your convenience and personalize it.
Suggestion 4: ZBrush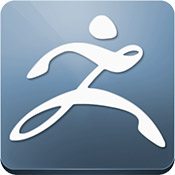 ZBrush is a commercial 3D software application.
It was created by Pixologic.
It runs on Windows platform and doesn't work with iOS.
ZBrush – Learning Process
Zbrush is a rather complicated piece of software, and mastering it is not easy.
Special Features
ZBrush works on the principle of sculpting. Which is why the process of use might seem unusual. However, it allows to create high-resolution models – up to 40 million polygons and more.
Spheres of Use
The main functions of ZBrush are 3D modeling, texturing and painting. It is used for creating movies, video games, illustrations, advertising, 3D printing, scientific visualization, automotive and jewelry design.
As for video games and movies, ZBrush is used by artists to create highly realistic characters and environments. However, for animation, you'll have to use other programs additionally. Blender or Maya, for example.
As well as that, ZBrush is used to create realistic illustrations for books.
In advertising industry, this software is a popular choice for creating 3D prototypes.
In 3D printing, ZBrush enables us to work with high resolution geometry and create high quality 3D scans. For instance, realistic 3D models of human body parts for further printing.
Furthermore, scientists use ZBrush for recreating ancient buildings and organic creatures that are extinct.
In automotive design and jewelry, ZBrush allows to create realistic surfaces, reproduce fine details and experiment with textures. Finally, it is a popular tool for creation of presentations of the said products.
Suggestion 5: Autodesk 3ds Max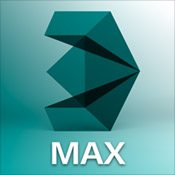 This professional 3D software application is commercial.
It was developed and published by Autodesk Media and Entertainment.
As for the platforms, it works on Microsoft Windows and doesn't run on iOs.
Autodesk 3ds Max – Learning Process
First of all, it is rather complex to use. However, there are lots of tutorials available on operating Autodesk 3ds Max. Learning is quite hard. Moreover, it takes some time to get used to the interface.
Spheres of Use
3Ds Max is a popular choice for professional 3D rendering services. It is used in real estate and architecture, education, animation, games. TV studios use this piece of software for special effects and pre-visualization of movies. For instance, "Avatar" contains 3D graphics made in 3Ds Max. Furthermore, this is one of the most popular tools for architectural visualization. As for the real estate, 3Ds Max allows to create appealing images for presentation of the spaces. Finally, this piece of software is used to showcase all kinds of processes – organic, medical or mechanical.  It is therefore popular in Engineering, Medical, Manufacturing and Educational Sector.
Special Features
There is a library of existing components and an extensive toolset for modeling. Due to this, the results are of a high accuracy, and the workflow is fast. And the software has an effective set of tools for living characters simulation. Hair, skin and cloth, for example.
As you can see, each of these tools has its advantages as well as disadvantages. It is important to define your goals and weigh all pros and cons. Don't have time to learn all the procedure? Need a perfect solution for your business as quick as possible? Contact us! ArchiCGI studio of architectural visualization works with all formats of 3D models, created in those programs. We'll be happy to develop your ideas promptly and at a very reasonable price!
We wish you most interesting project and lots of loyal clients
Present your architectural project like a piece of art with AI-powered CGI
---
Irma Prus
Content Writer, Copywriter
Irma writes articles and marketing copy for ArchiCGI. Her dream is that more people discover the power of CGI for architecture. Irma is into neuromarketing, ruby chocolate and Doctor Who series.