Augmented reality for real estate has took off just a few years ago, and some companies have already embraced it completely. However, some are skeptical of how viable it is: after all, AR needs architectural 3D visualization as a basis, why pay twice for the same goal? Well, augmented reality has a few game-changing features that can substantially enhance real estate business. So join us as we explore 5 reasons why using AR is more than worth it for realtors!
But before we go over the reasons, we should explain what exactly is augmented reality, since it is sometimes confused with virtual reality. AR refers to mixed reality software that overlays digital objects over real objects or environments seamlessly. Recent advancements in artificial intelligence have even allowed virtual entities to "interact" with real-time footage or photos. And the best thing about AR apps is that they can be installed even on smartphones. Now let's find out the awesome things about augmented reality for real estate that can benefit developers and realtors!
#1. AR Doesn't Need Specialized Devices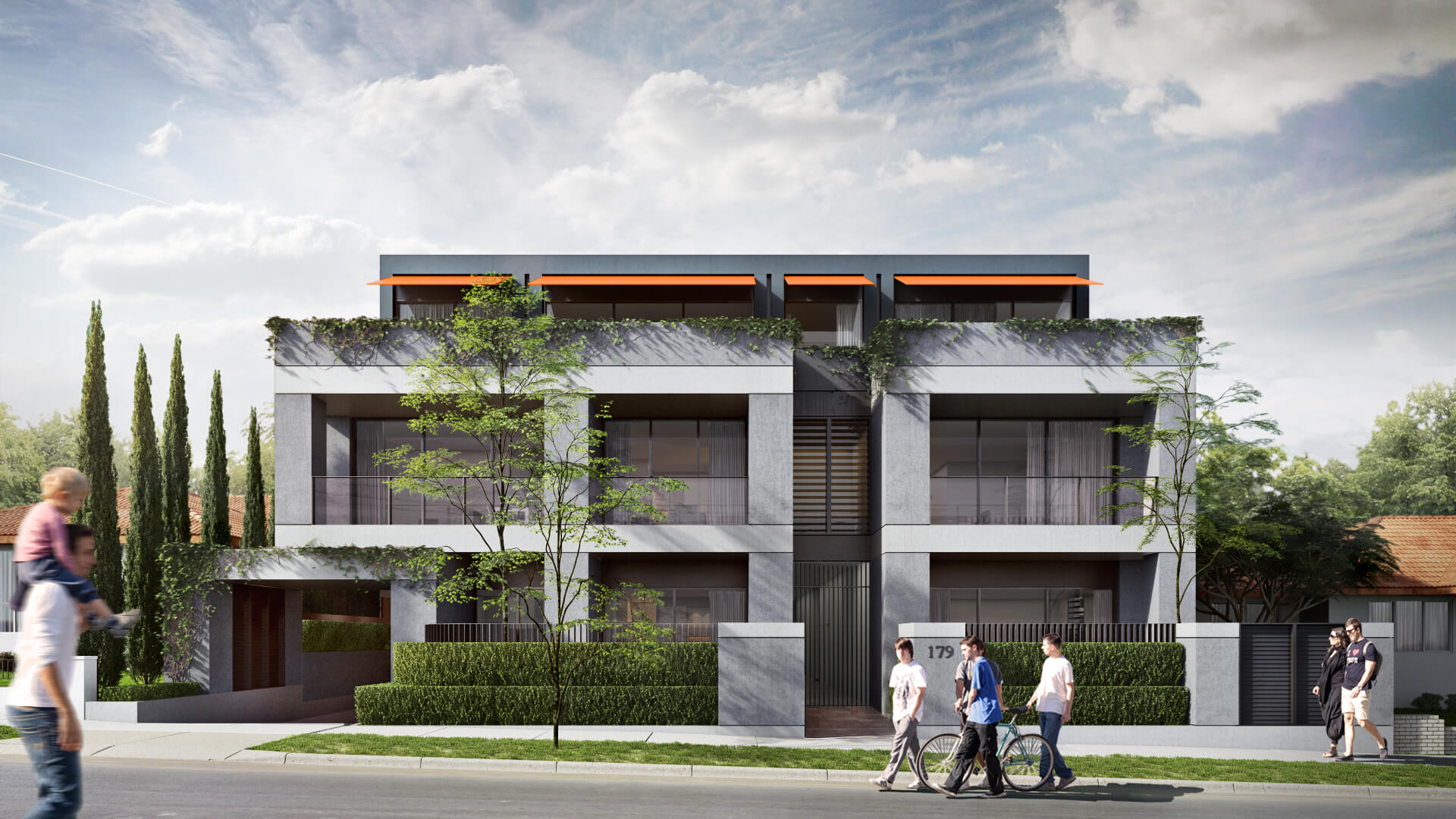 Like we've mentioned above, augmented reality for real estate doesn't need specialized devices, just a smartphone is enough. Why is that important? Other ways of using CGI for advertising require relatively powerful computers and expensive gadgets, as is the case with virtual reality software. If a potential customer can access an interactive ad by casually browsing the Internet via a smartphone at a cafe, it gives that real estate business an edge in competition for clientele.
#2. AR Gives a Better Idea about the Building to the Customers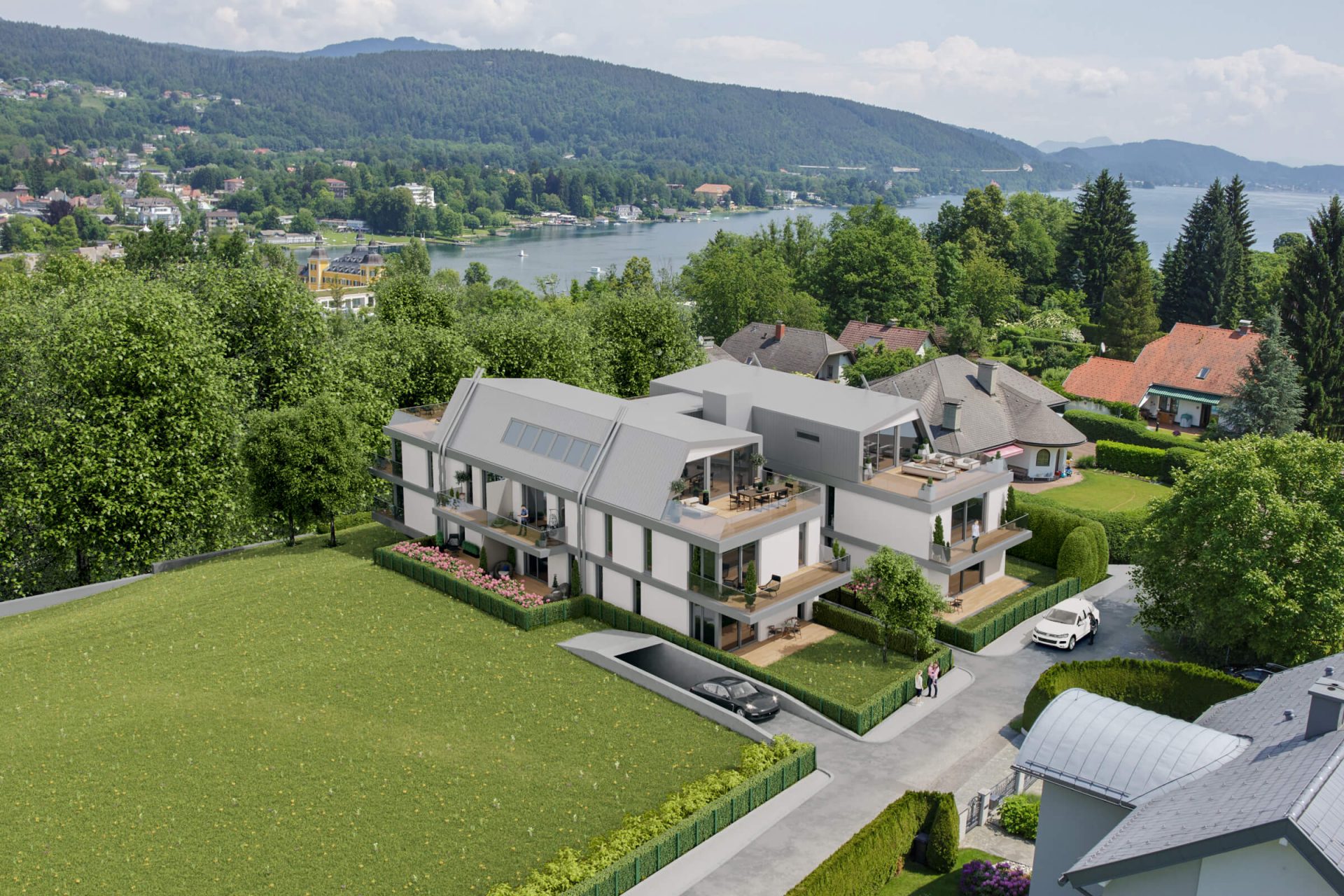 So, a potential client has come across an augmented reality real estate ad. How exactly is it better at conveying the information and getting the viewer interested? A buyer installs an app on their device through which they can view any building that is on sale by the company. And by "any building" we do mean any building – from small, 1-story house to whole skyscrapers. Not only that but augmented reality for real estate allows app users to rotate the buildings, zoom in on details, move furniture, decor elements, and entire rooms. A user can even adjust surroundings to their liking. For instance, if a buyer wonders how a property looks during different times of day, there is a mode to view it during day or night. Which is a sure competitive edge for the property.
Make sure your exterior design project takes your clients' breath away
#3. AR Attracts Customers with Convenience and Functionality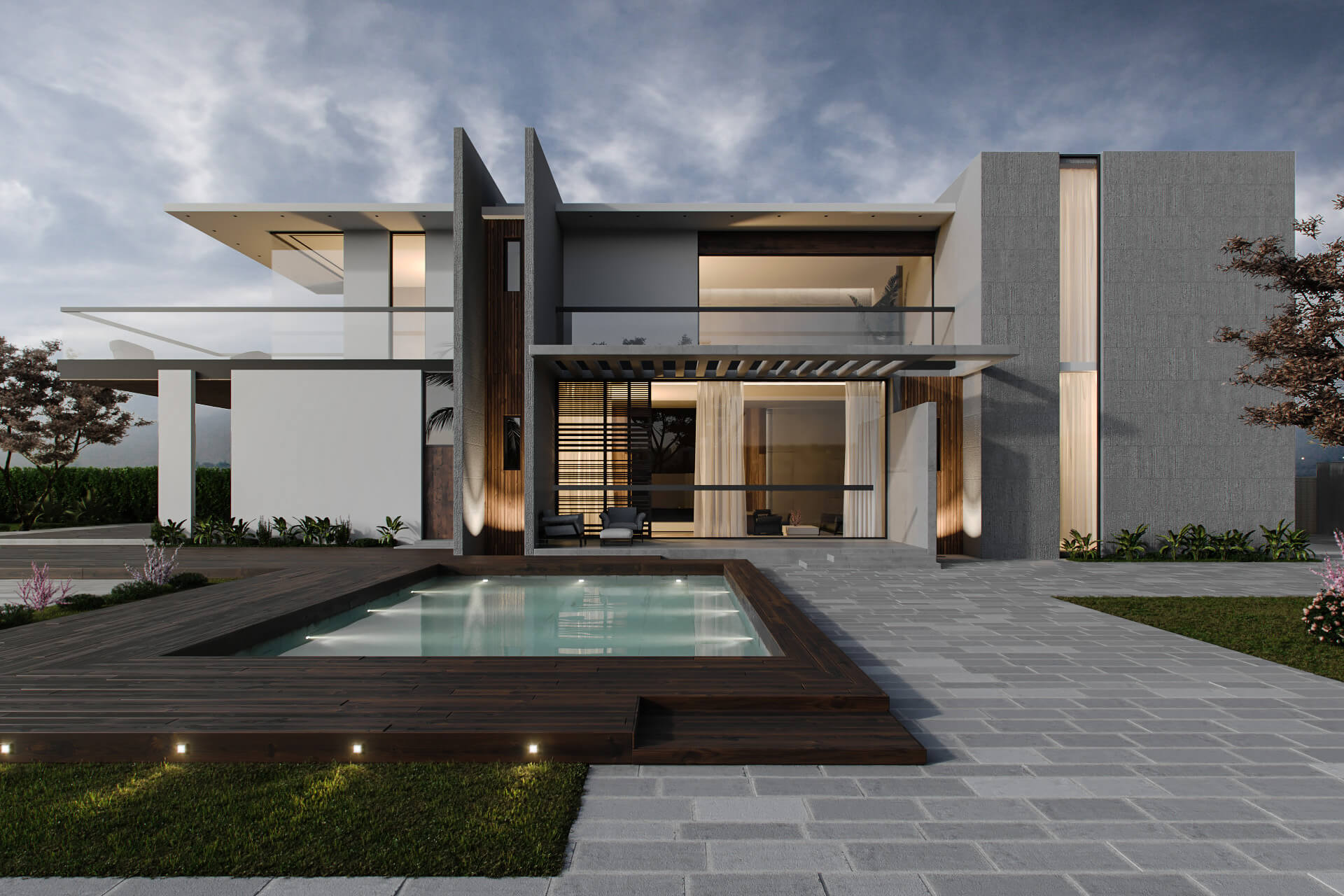 But there is more to augmented reality apps to attract customers. Users can not just view 3D visualization for real estate, but customize it to their liking. It will add work to construction crews, but if a buyer wants his order to look perfect, he gets what he wants. And again, all a person needs is a smartphone. As a cherry on top, the ability to use augmented reality for real estate without leaving one's house completely changed the way businesses interact with their clients. Individual realtors, instead of having to visit the respective property with clients, can instead send AR files to them, saving a lot of time and effort.
#4. AR Offers More Marketing Tools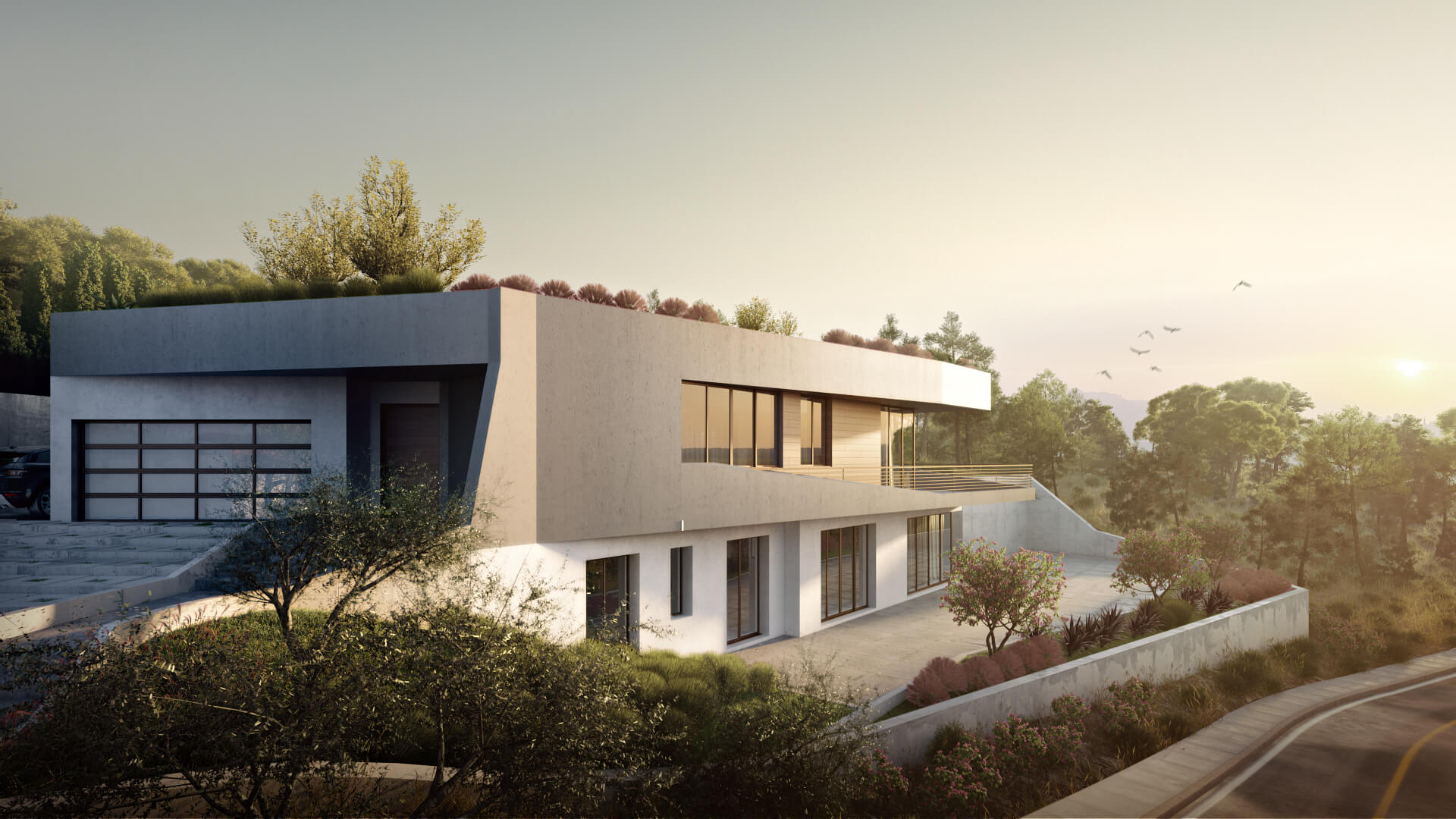 So far, we've described the benefits augmented reality for real estate gives to buyers, but what about realtors? They surely won't be left out, because AR expands the number of tools for marketing at companies' disposal. Augmented reality can be used to create interactive online real estate catalogues, a great addition to any businesses' website. Finally, AR apps can integrate with Apple App Store and Google Play, for easy and convenient access.
#5. AR Apps Require Regular 3D Models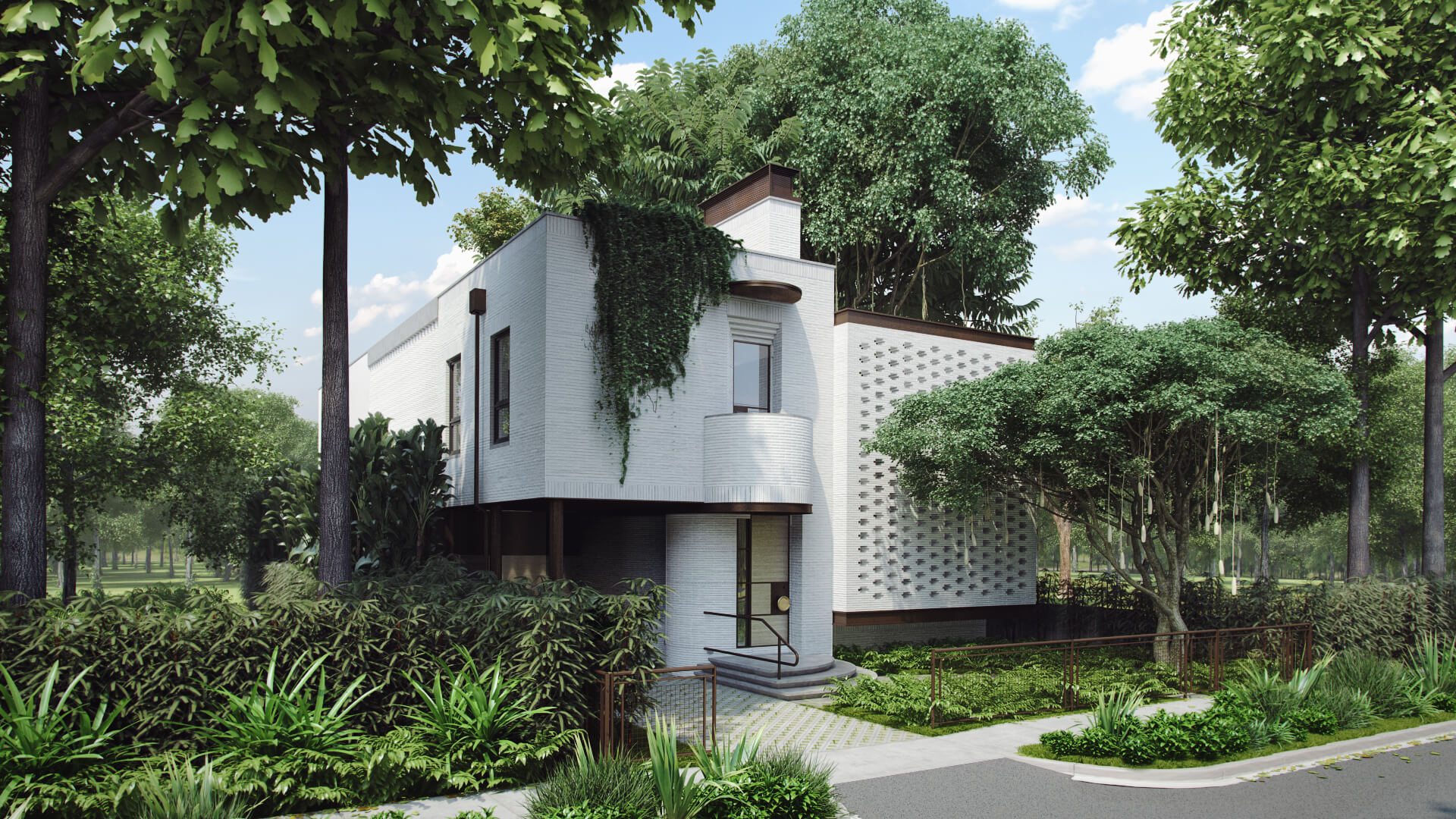 VR is notorious not only for expensive gear but also for how complex the file production is. 3D modelling and animation for virtual reality software is costly and takes a lot of time. Augmented reality for real estate is free from that issue since apps accept regular 3D models and support multiple file formats. The program takes the three-dimensional model and makes it possible for users to do all those amazing things with it that we've described previously. As a result, real estate companies can use AR and 3D models and renders for it simultaneously without allocating extra resources.
Present your architectural project like a piece of art with AI-powered CGI
Augmented reality for real estate has changed the industry forever. It changed the way realtors interact with the buyer, it made finding, buying and selling real estate faster, more comfortable and less time-consuming for both sides of the deal. However, it isn't the ultimate solution that makes every other tool obsolete. VR is still amazing for advertising projects, with virtual tours and the ability to "touch" objects. Static CGI and 3D animation still have multiple uses and are a go-to option for many. For maximum efficiency, all of the tools should be combined for best results. Interested specifically in augmented reality for real estate? We can provide high-quality 3D models for that. Advertise real estate with AR using our professional 3D visualization services!
---
Irma Prus
Content Writer, Copywriter
Irma writes articles and marketing copy for ArchiCGI. Her dream is that more people discover the power of CGI for architecture. Irma is into neuromarketing, ruby chocolate and Doctor Who series.