3D visualization for real estate is a true gift for Developers and Realtors selling unfinished properties. For it used to be way tougher to sell a house under construction than a ready dwelling. That was because Developers and Realtors didn't have anything to show clients except for blueprints and photos of construction sites. Pictures of unfinished dwellings don't look that impressive, and drawings are hard to understand. Thus, pre-selling even the finest real estate was a challenge.
But when 3D modeling and visualization services came into play, Realtors and Developers got brand-new tools to pre-sell properties easily. How so? Let's find out 5 ways 3D rendering allows to achieve that.
#1. 3D Visualization Shows Real Estate before Construction
Photoreal 3D rendering service levels the playing field. Now both sellers and pre-sellers of real estate can land successful deals. Previously, the Developers who were selling finished houses held all the cards. They could arrange a professional photo and video shooting of a property and prepare mind-blowing presentation and marketing materials. Even if the apartment or house was in a poor condition, the Realtor could order restaging and restyling. Then he could take attractive pictures and get people to book showings.
Meanwhile, those who work with unfinished real estate didn't have such options. What could they do to produce advertising content that matches the future mansion's potential? But that was before 3D visualization appeared. With the advent of CGI, one can just get photoreal 3D renderings and walkthrough that show the future project in full glory. In such a way, chances for pre-selling property become much higher.
What is more, 3D visualization for real estate allows expanding the target audiences. Those prospects who wanted to buy a ready property can change their minds once they see beautiful photorealistic 3D renders of a soon-to-be-built house.
#2. 3D Visualization Highlights the Benefits of a Property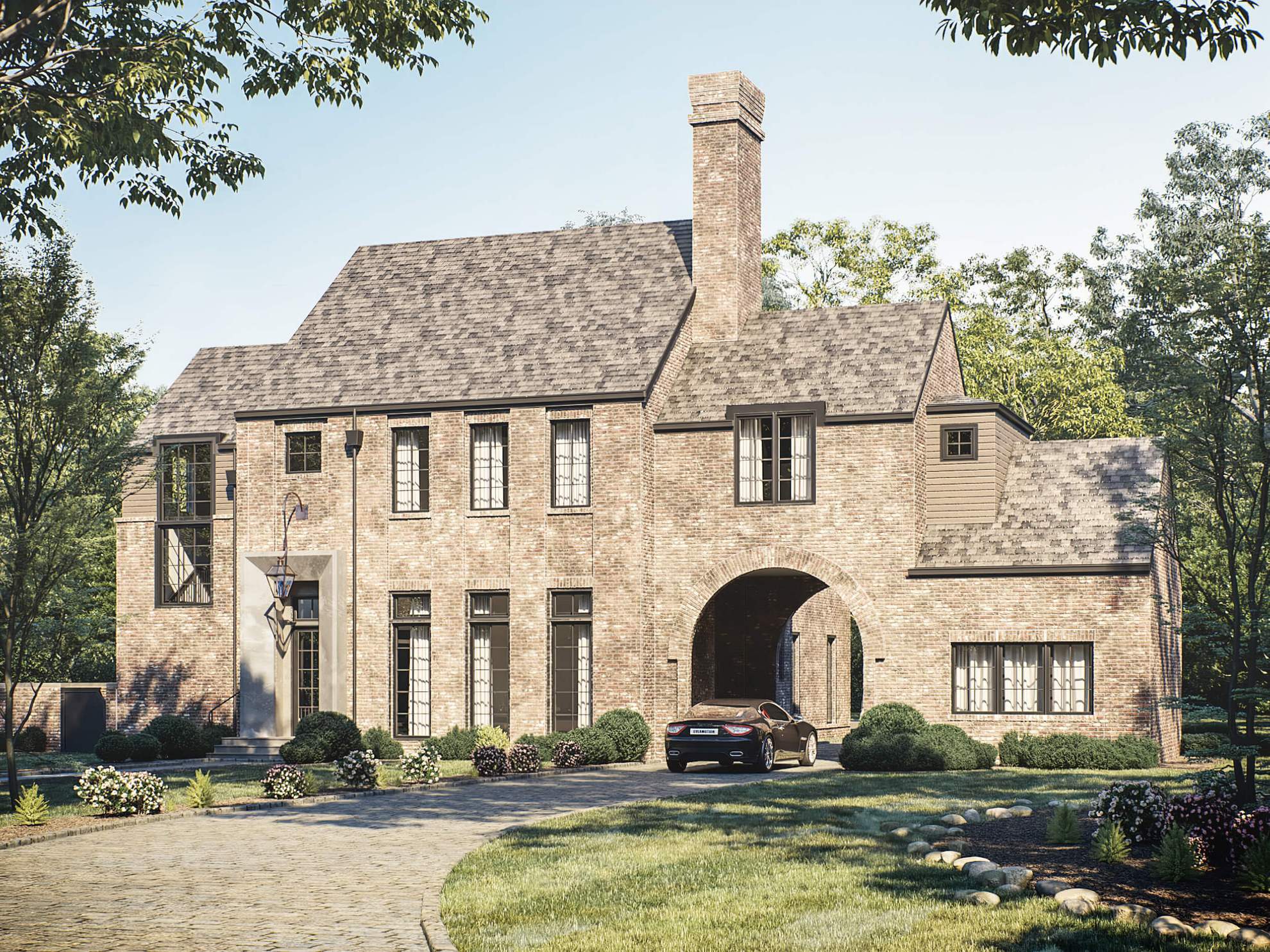 3D visualization for real estate can emphasize every beneficial detail of a home or office infrastructure. For instance, 3D rendering of a residential complex can show well-lit streets, parking lots, a security post, supermarkets, schools, kindergartens nearby — everything needed for a comfortable and safe family life.
Similarly, 3D architectural rendering of an apartment can highlight all the functional and stylistic benefits of interior design. CGI can show the layout, rooms location, lighting design, and stylish decor. Also, the viewers will see and appreciate every smart solution the dwelling has. For instance, a bedroom with a large walk-in wardrobe, a chic en-suite bathroom, as well as storage solutions avoiding clutter is an impressive asset worth showing.
Make sure your exterior design project takes your clients' breath away
#3. 3D Visualization Makes Buyers Connect Emotionally with a Property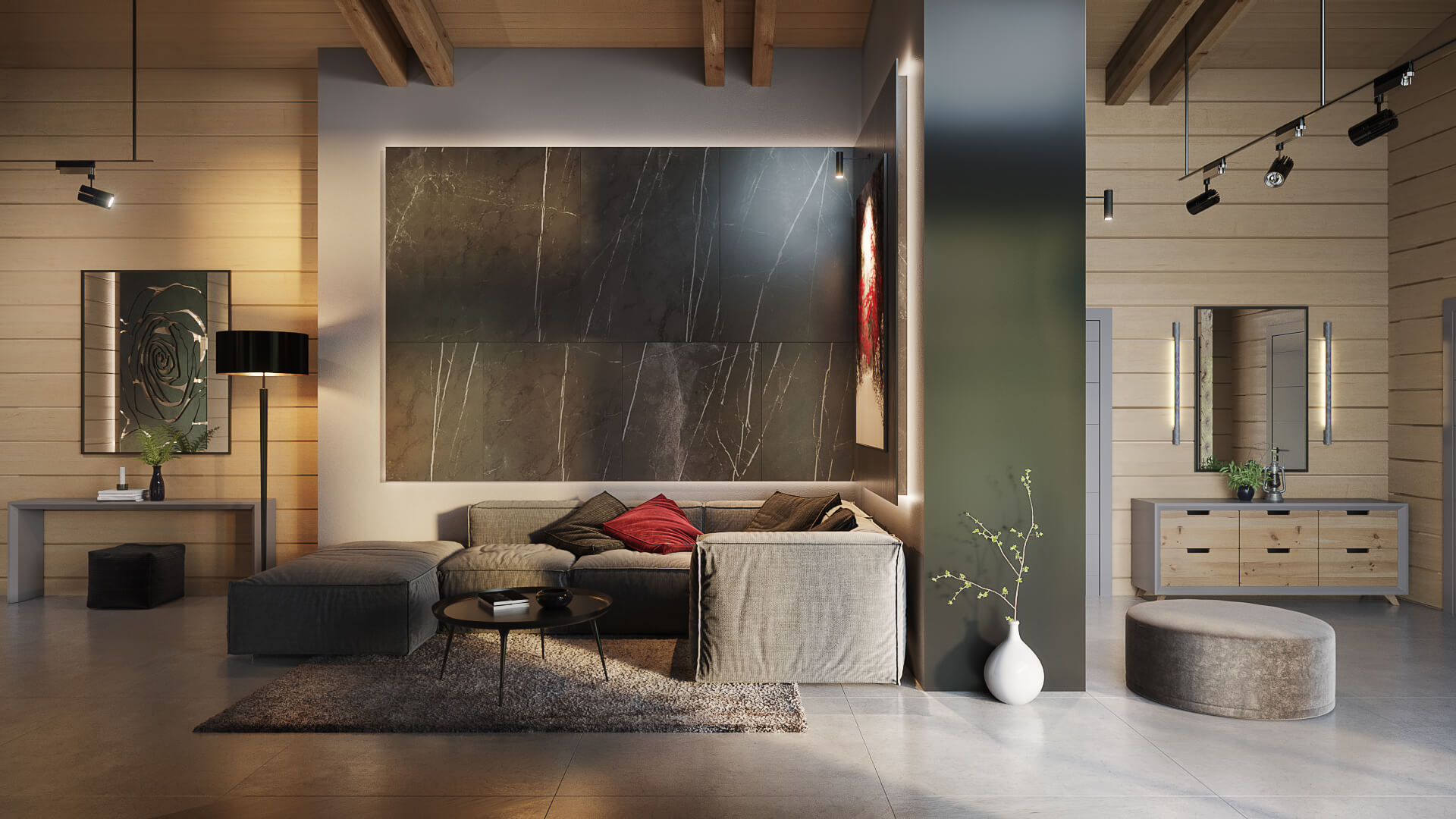 In 2016, Nielsen conducted a study and found out that advertisements which evoke feelings increase sales by 23% compared to regular ads. And there's nothing that can stir emotions better than professional imagery. So here again, real estate rendering holds all the answers. For 3D Artists not only create photoreal visuals but also know how to play with the image and what details to add to transform it into an appealing sight. There are many categories of such details, and 3D Artists choose them depending on the sales process and the type of a building.
For instance, apartments 3D renders may include elements that make a space look as if the dweller has just left it. This will help the prospect feel the coziness and comfort of a future home.
The effect is achieved by adding small details like a cup of fuming tea on the table, a blanket spread on a sofa, or an open book on a chair. Similarly, if CGI displays a bathroom, the image can show condensation on mirrors and glass surfaces. This way, it looks like one has just taken a hot shower here.
The exterior 3D visuals can contain lots of emotion-evoking details as well. These can be weather effects — sunbeams, clouds, raindrops, snowflakes, wind waving the grass. Also, exterior 3D renders can include plants and animals. Green trees, beautiful flowers, and flocks of birds in the sky will show off the beauty of local nature. Thus, the viewer will immerse into the atmosphere of the area.
#4. 3D Visualization for Real Estate Enhances Marketing Campaign
3D rendering for real estate is a true advertising asset as it can increase marketing ROI in short terms. That is because realistic detailed 3D visualization of a property instantly draw the attention of potential buyers, while blueprints or photos of unfinished buildings can hardly catch their eye.
Photoreal 3D visualization for real estate makes for impeccable and universal advertising materials. Still 3D renderings will look gorgeous both in print and digital — in magazines, on billboards, websites, on social media and emails. And if the Realtor wants to get even more exposure for the offer, he can get 3D animations for the real estate and show them on TV and Youtube.
#5. 3D Visualization Justifies an Upmarket Property Price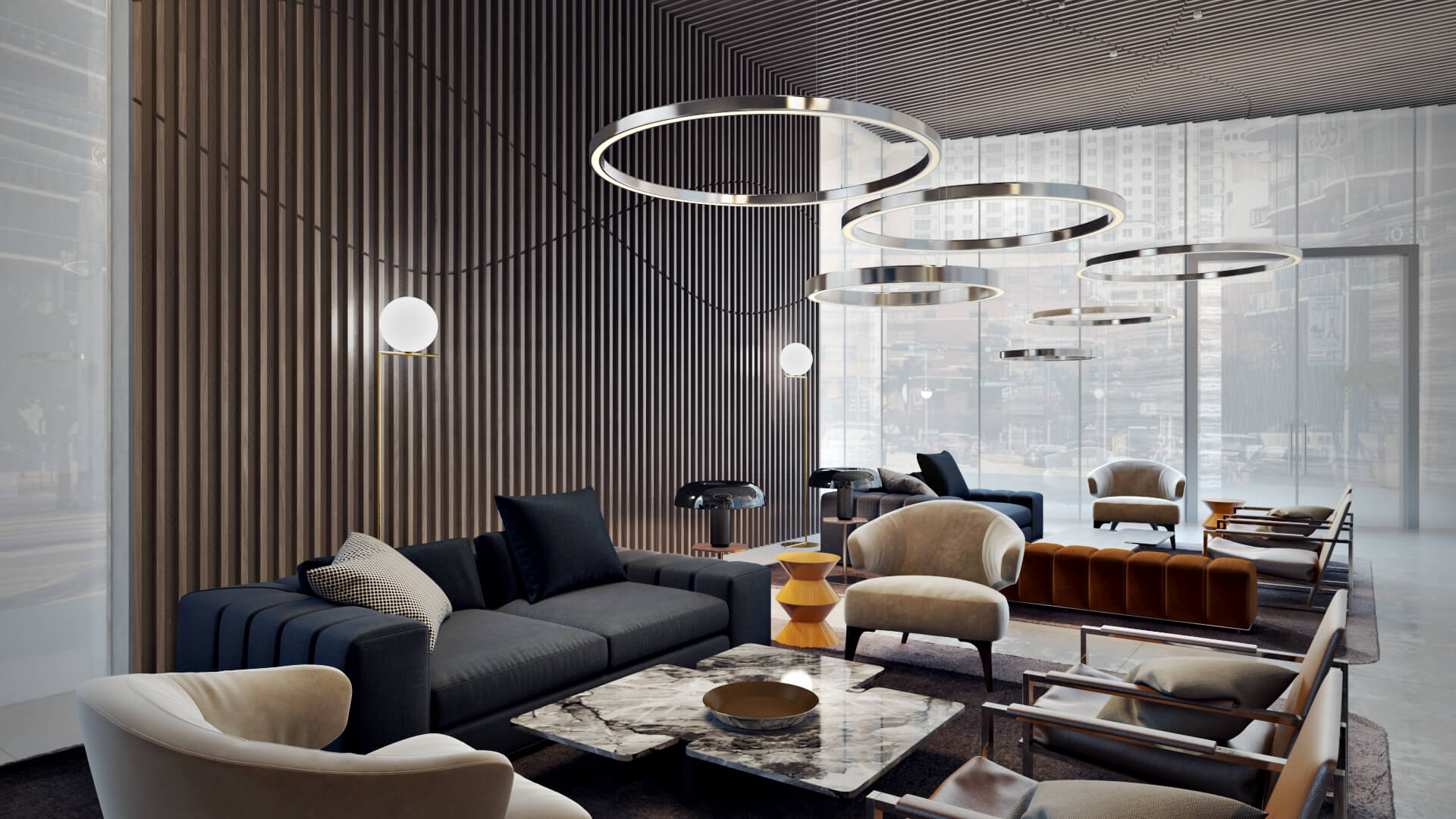 With only drawings and sketches, it's hard to break down the price of a luxurious real estate. But when looking at photoreal 3D visualization images, the buyer will easily understand the Realtor's or Developer's explanations.
Notably, the viewer can see that the house will be built using only high-end materials — sustainable, good-looking, easy to maintain. Also, 3D visualization can show the beauty of the house location. Whether the dwelling will be situated by a Scandinavian forest or on a Californian seacoast, 3D renders will show the charm of local nature in photoreal quality.
What is more, real estate rendering displays all the features that make a property stand out. For instance, the viewers will be able to appreciate the unique architecture, underground parking and fancy landscape design in 3D renders of the future residential complex. Thus, they will understand why this property is worth its price.
3D rendering is indispensable for pre-selling real estate. Unlike all the other presentation materials, 3D visualization can show the house that is not built yet, and highlight all its infrastructure and design benefits — so the buyers will see what they pay for. Also, 3D rendering is the only presentation material that can affect the emotions of viewers, which makes the ads with CGI super effective.
Want to present every benefit of the house in photoreal quality?  Contact our team for professional 3d architectural visualization and get amazing marketing materials that will actually sell.
---
Jimmy Ward
Marketing Specialist, Media Buyer
Jimmy is the senior magician of media and stunning ads. He loves a good joke, his beloved dog Mario and craft beer. But don't be fooled by his smile: Jimmy is ruthless when it comes to lead generation.