How 3d visualization company changed my client approach and helped me to get 100 new customers in the last year
Here is an email we have just got from one of our clients:
"I've been working as an architect for quite a long time. I love my job, and I want to make sure that my projects are not only high-quality, but also popular among customers. This is why I always search for new opportunities to present the results of my job in the best possible way – and, of course, to attract new people!
Recently, I started to notice that more and more of my colleagues were contacting 3d visualization companies for renderings. Although the visualizations looked great, I thought that personally for me, they were not that necessary. On the one hand, I can easily create sketches myself – even though it is always time-consuming, why should I spend more money on architectural renderings? On the other hand, how can I make sure that a 3d visualization company will do exactly what I need?
Fortunately, seeing how my colleagues become more and more successful using 3d modeling services changed my mind, and I didn't regret a single moment. My clients instantly loved the visualizations, and it was much easier to discuss the details of my projects with them. Nowadays, I get approvals for my works faster and easier. Moreover, new people started contacting me much more often after seeing product visualizations of my works!"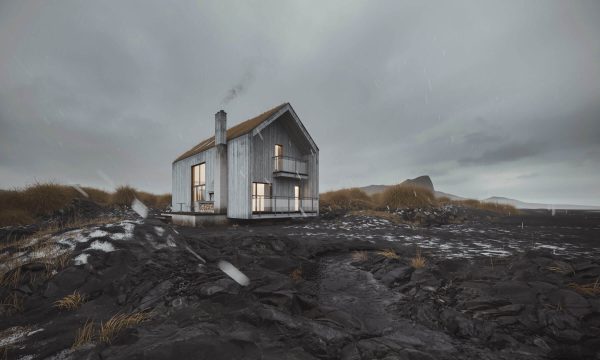 To sum up, I can name five reasons why every architect should use 3d render services instead of sketches:
They are realistic. If your customers isn't completely sure that your ideas will look good in real-life circumstances, a high-quality rendering made by a professional 3d visualization company will be just enough to convince him.
They look fantastic! A good rendering company can guarantee that all aspects of your unique vision are translated into 3d imagery. High-quality 3d renderings of your ideas will instantly attract the attention of potential consumers.
They are tailored specifically for your needs. A professional 3d visualization company knows how to take into account all your suggestions and to make sure that your 3d render looks exactly as you envision it.
They are a good investment. Even though initially, rendering prices can make you think twice, the expenses certainly pay off, as rendering services will bring you more clientele – and thus, more money!
They save lots of time. You will not have to spend much time creating sketches and models yourself – instead, you will be able to focus on new projects and new clients!
Present your architectural project like a piece of art with AI-powered CGI
Hope ArchiCGI 3d rendering services will help you too!
---
Catherine Paul
Content Writer, Editor at ArchiCGI
Catherine is a content writer and editor. In her articles, she explains how CGI is transforming the world of architecture and design. Outside of office, she enjoys yoga, travelling, and watching horrors.