Architects who choose 3D rendering over traditional media for presenting concepts can expect stellar results. CGI allows them to showcase designs in photorealistic CG images, which clients find a lot more impressive than floor plans and elevations. There are many types of CGI services so that the architect can always choose those that suit their project best. And we, as a professional architectural rendering company, are always ready to help in making this choice by explaining the benefits of different types of CGI. Today, we'll talk about one of the most mesmerizing kinds of it — aerial 3D rendering.
With this imagery, architects can demonstrate concepts of any style and scale in a totally show-stopping way, which helps in getting contracts. But what makes this type of 3D rendering unique? We are going to tell you about the amazing benefits you can get with aerial CGI exclusively. Read on to find out about the 5 features of bird's-eye view 3D renders for architects!
#1. Aerial 3D Rendering Shows the Entire Design as a Whole
Neither a street view nor a close-up 3D rendering of a future building allow seeing and experiencing the whole concept in one image. But aerial 3D renders give you the ability to show your clients the full picture. This way, they'll be able to clearly see and examine every design decision of yours — from the geometry of structures to the finishing materials you've selected.
#2. Bird's-Eye View 3D Rendering Helps Showcase the Project's Infrastructure
When you're presenting a concept of a large building or a group of buildings like a residential compound or a resort, it's quintessential to show the infrastructure of the entire complex. Namely, you always need to showcase the positioning of the main structures. Also, you need to show their connection to each other and to various amenities such as parking lots and outdoor recreation areas. And with aerial CGI, you can give your viewers a precise map of the entire place. This way, they can appreciate the convenience of your concept.
#3. Aerial CGI Depict the Visual Impact of the Design on Surroundings
Whether the goal of the project is for the building to blend in seamlessly with the surroundings or, on the contrary, to stand out, it's always crucial to demonstrate what the design will look like in its actual environment. Whatever the case, aerial 3D rendering will help you show that the idea will be realized 100% accurately. Just look at how spectacularly this angular, geometric shape of the house contrasts with the beautiful nature around it in the villa rendering above. And you can only see that with a bird's-eye view.
Make sure your exterior design project takes your clients' breath away
#4. Bird's-Eye View 3D Rendering Accurately Demonstrates the Size of the Building
There's no better way to understand the actual size of the future architectural object than by looking at it from above and seeing it next to other nearby structures. And aerial CG images allow doing exactly that. They can depict the whole structure from top to bottom in a real-life context, helping to easily understand the building's scale. This way, in the case of a large-scale project, investors will be able to see how grand and splendid it looks. And if a house is meant to be compact and blending in, they'll also clearly see that their vision is achieved.
#5. Aerial 3D Renders Showcase Design Features that Can Only Be Seen from Above
Your concepts might include elements that cannot be fully seen from a street view. For instance, in the aerial 3D rendering above, you can see rooftop terraces and gardens on the houses. Showing them from above is the only efficient way to present such a design to investors efficiently.
Those are the 5 ways bird's-eye view CGI can help you convince your clients that your concept is a worthy investment. It serves as an amazing visual aid with which you can impress even the most demanding board. And it's especially useful for projects of large-scale buildings and architectural complexes.
Looking for top-quality 3D exterior rendering services? Contact us at ArchiCGI and get mind-blowingly photorealistic aerial 3D visuals for your next presentation!
---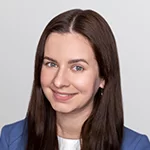 Daryna Romaniv
Senior Client Manager
Daryna is a Senior client manager at ArchiCGI. She can guide you through our workflow and quickly resolve any issue along the way. In her spare time, Daryna enjoys cooking, reading fantasy books, and watching "Friends". She also loves traveling, especially to sunny Italy.