In today's competitive environment, effective marketing is crucial for manufacturers of building materials. But introducing these types of products to the market can present a unique challenge. The thing is that the cycles of planning and construction are quite lengthy. So it can take a few years before one can take a photo of materials used in an actual building design. This delay used to pose significant inconveniences and limitations for manufacturers. But now there's a solution: building materials 3D rendering. With photorealistic CGI, manufacturers can get captivating visuals to showcase their materials in various architectural projects, styles, and settings. This way, 3D rendering offers a glimpse into the potential of materials even before they are implemented in real-world designs. 
Our 3D visualization studio knows how valuable high-quality visuals are for any promo campaign in the AEC industry. In this article, we will explore 3D solutions for marketing building materials. Let's begin!
#1. Silo Rendering with a Neutral Background
This is the most straightforward option for building materials 3D visualization. Silo renders offer many advantages comparable to those of traditional product photography. As you can see in the example of the facade panels CGI above, it can showcase all the details and textures of your designs. But there's a huge perk in comparison to photography. Namely, you don't need to manufacture physical samples and organize elaborate studio photo shoots. 
This type of building materials 3D rendering represents the product clearly, accurately, and realistically. Because of that, silo renders are perfect for product pages and catalogs.
#2. CG Visualization in the Context of Architectural Projects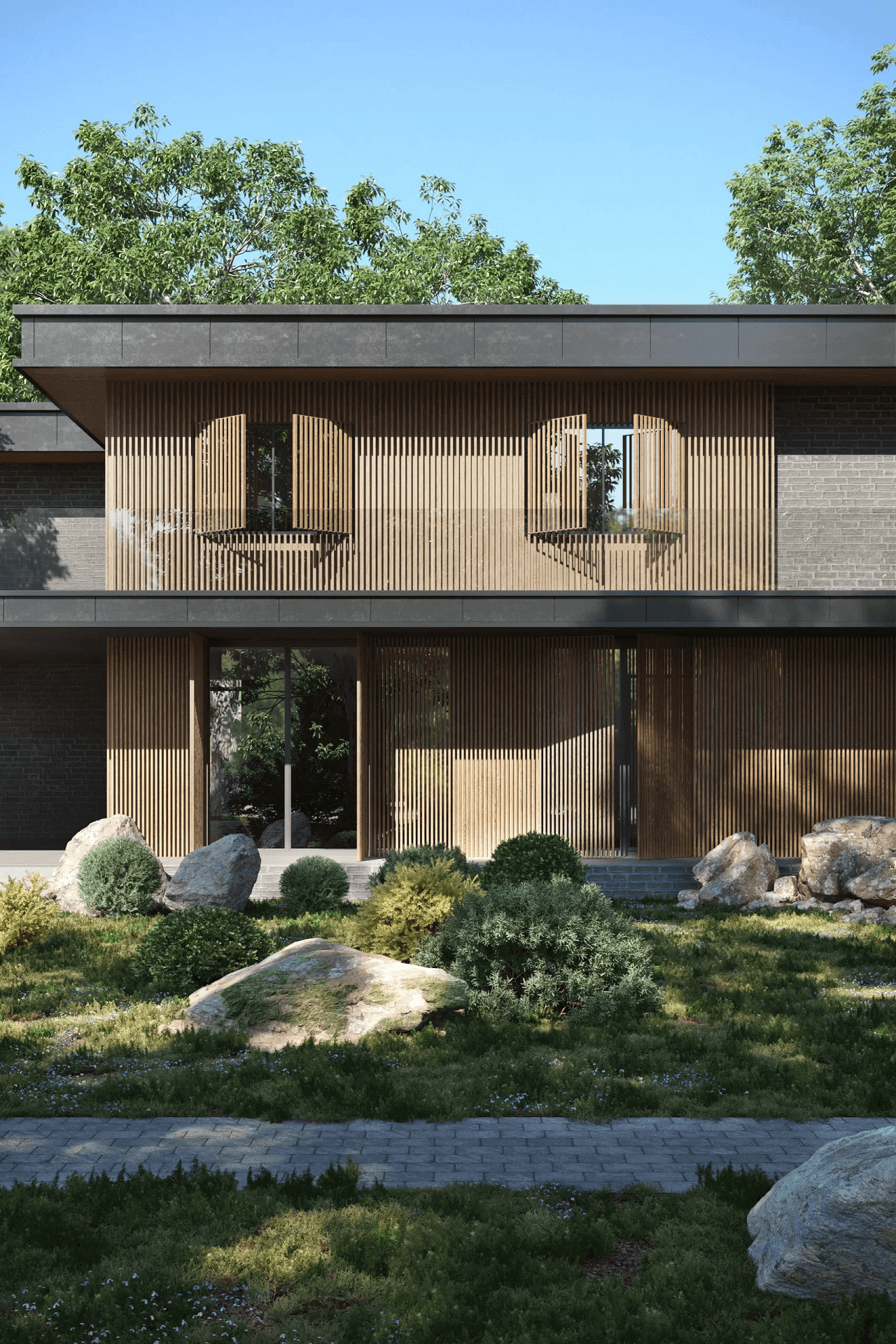 Another effective option for marketing building materials is using CGI that shows them in context. Like, for example, in the 3D image above. Here, you can see how the wooden cladding would look as a part of a modern building exterior. 
With building materials 3D rendering, you don't have to wait until the construction is finished or even started to get marketing visuals. Furthermore, unlike photography, which limits you to real-life buildings that have your products incorporated, 3D lets your imagination run free. You can showcase your materials on different buildings in various styles, settings, and lighting or weather scenarios. If you want to show how materials will look, for example, in daylight and at dusk, it can be done easily in 3D – as you can see in the examples below.
This type of CG imagery will look impressive on your website, in catalogs, as well as on social media, and in any presentation. There's no better way to sell materials than to demonstrate how compelling they will look on an actual building.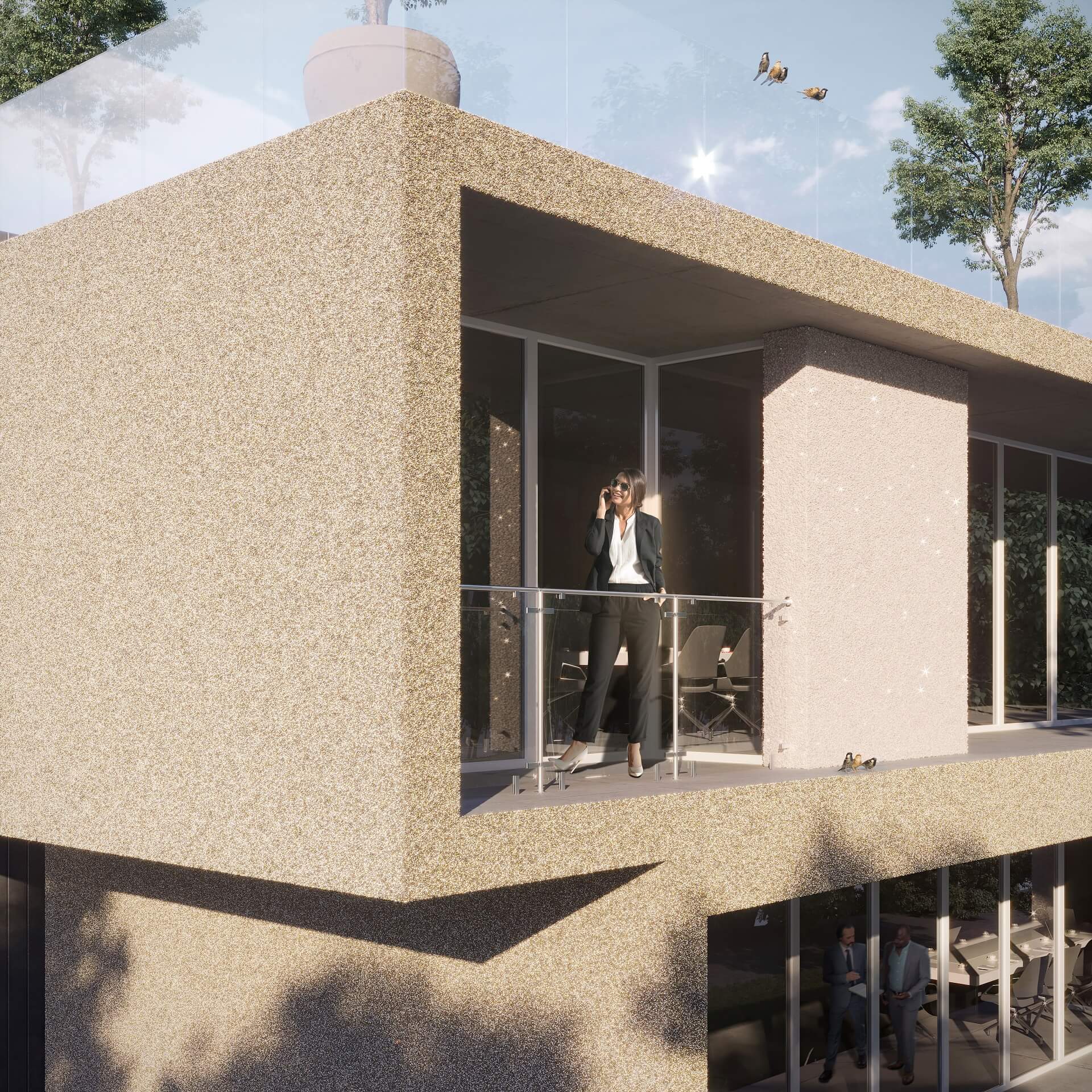 Just like with the previous option, this type of 3D visualization showcases the building materials in the context of an architectural project. However, such a rendering allows the viewer to examine materials up close. It helps present intricate details, textures, and finishes that might be difficult to capture in other types of CGI. So, with close-up renders, you can communicate the unique features and craftsmanship of your materials. Whether it's brick cladding, stone panels, or any other type of building product, this type of CGI will let your potential buyers appreciate the material's quality and aesthetics to the fullest.
Videos are a great way to convey information in a concise and visually compelling way. And if shooting a marketing video isn't possible yet, 3D technology comes to help. 3D animation can serve both aesthetic and practical purposes. Highlighting the quality and visual appeal of building materials and demonstrating the installation process – all this can be done with 3D architectural animation.
Get your project estimated in just 1 hour - fill out this brief!
Using building materials 3D rendering is a great way to present your new products before they are even produced. Just as well you can showcase the existing ones in a new style or setting. Whether you need to demonstrate the details and properties of the materials or to show how they will look on a building, 3D visualization gets you covered.
Looking for 3D rendering services to boost your next marketing campaign? Drop us a line to get high-quality CG visuals without breaking the bank! 
---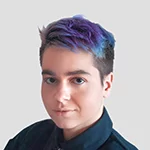 Stacey Mur
Content Writer, Copywriter
Stacey is a content writer and a CG artist. Outside of work, Stacey enjoys musicals, Star Wars, and art talk. A proud Corgi parent.