Architectural trade shows are an important meeting point for professionals in the industry. These events allow for generating new leads and renewing existing partnerships. Also, they are vital for specialists to exchange ideas and learn about the newest trends in the architecture business. So, how to make the most of trade shows, where countless members take part? For this, designers and architects should find ways to stand out and to make a lasting impression on the audience.
As a professional architectural rendering company, we often design materials for trade shows. That is why we know how to make one's booth shine on such events. Having helped many designers and architects by providing high-quality 3D visual materials, we gained profound knowledge on the topic. And we are happy to share it! So, here are five ways computer rendering can help one's booth get due attention in an architectural trade show.
#1. Computer 3D rendering allows for effective pre-show marketing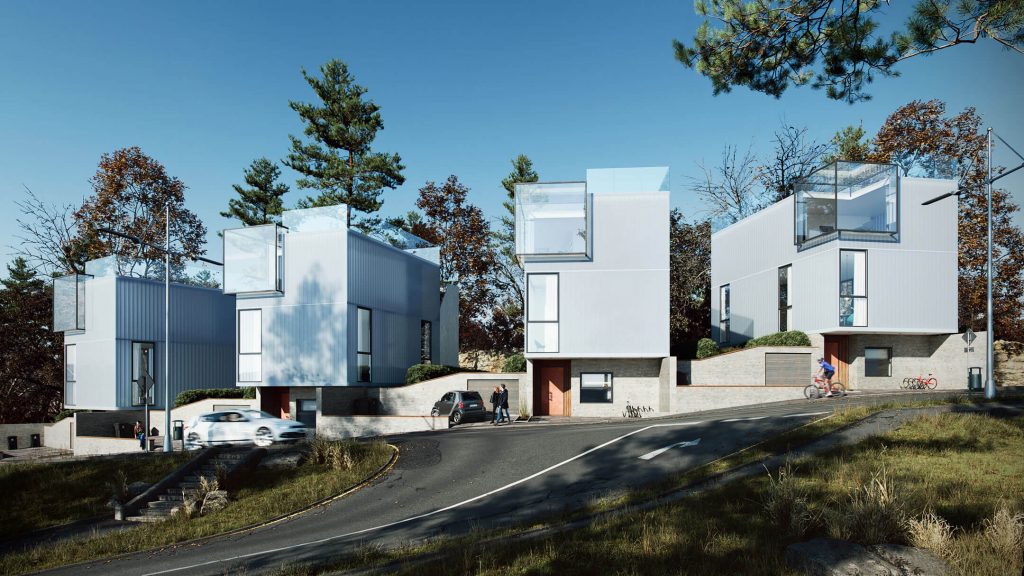 To make an architectural trade show a success, it is important to attract the public to it. And to do that, it is required to engage potential attendees before the event via various channels such as emails, web ads, and social media platforms. The architects can get in touch with clients from their database. Also, they can ask the show organizers to provide them with the contact info of those people who have pre-registered for the exhibition. Usage of pre-show marketing materials is very effective in raising brand awareness, increasing ROI and making people wait impatiently for the event. But here comes a question: where to get enough catchy visuals for the engaging newsletters and social media posts? This is where computer-generated renderings come in. 
With the help of CGI, the architects can get classy, gorgeous, photoreal 3D rendered images showing the final result of their ongoing or planned projects. This way, computer rendering allows procuring as many stunning pre-show marketing materials as needed to attract people to an architectural exhibition.
#2. CG visualization provides stunning printed materials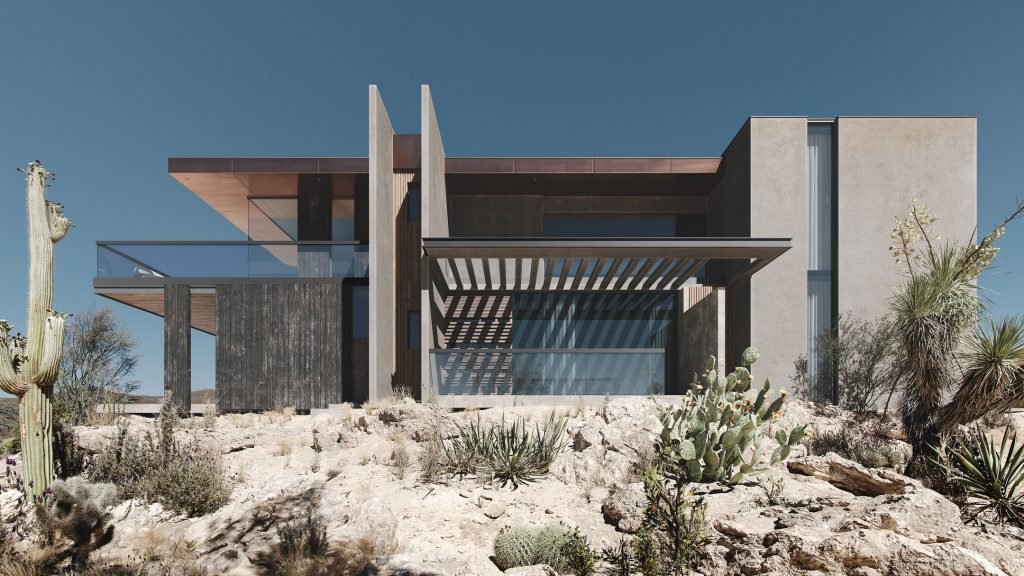 Computer rendering makes it easy for professionals to procure high-end printed materials for an upcoming architectural trade show. With CGI, professionals can get catchy, beautiful posters to attract people to their booths. Also, as computer 3D rendering enables one to present the expected outcome of yet unfinished designs, there will be more than enough images to make solid leaflets for the event. People will be impressed by stylish brochures and will probably take them home to read and view pictures. This way, the architect's works will make a lasting impression.
What is more, computer rendering helps in bringing a digital dimension to printed materials. The secret is to add a special QR code to the leaflets and brochures given to visitors at an event. People can scan these codes with their smartphones or tablets and access more information on an architect's website or digital portfolio.
#3. Computer visualization allows for showing catchy 3D animations
To make a booth stand out on an architecture trade show, bringing in widescreens is essential. This will help an architect showcase catchy videos about the projects they want to draw attention to. Video always attracts people more than still images, so this can guarantee that viewers are glued to the screens. And, as was already mentioned, computer rendering allows for showing the final result of yet unfinished projects in photoreal quality. This means that an architecture professional can demonstrate many CG movies with their designs.
What's more, the capabilities of CGI allow providing video materials that simply cannot be accomplished with regular filming. For instance, through 3D rendering, 3D artists can create a CG animation that features in detail all the stages of the extensive construction process, within a few minutes. Viewing an unusual presentation like this at an exhibition will be exciting for architects, designers, and prospective clients. 
Immerse clients into your design projects with a 3D animation
#4. Computer rendering paves the way for enhanced AR presentations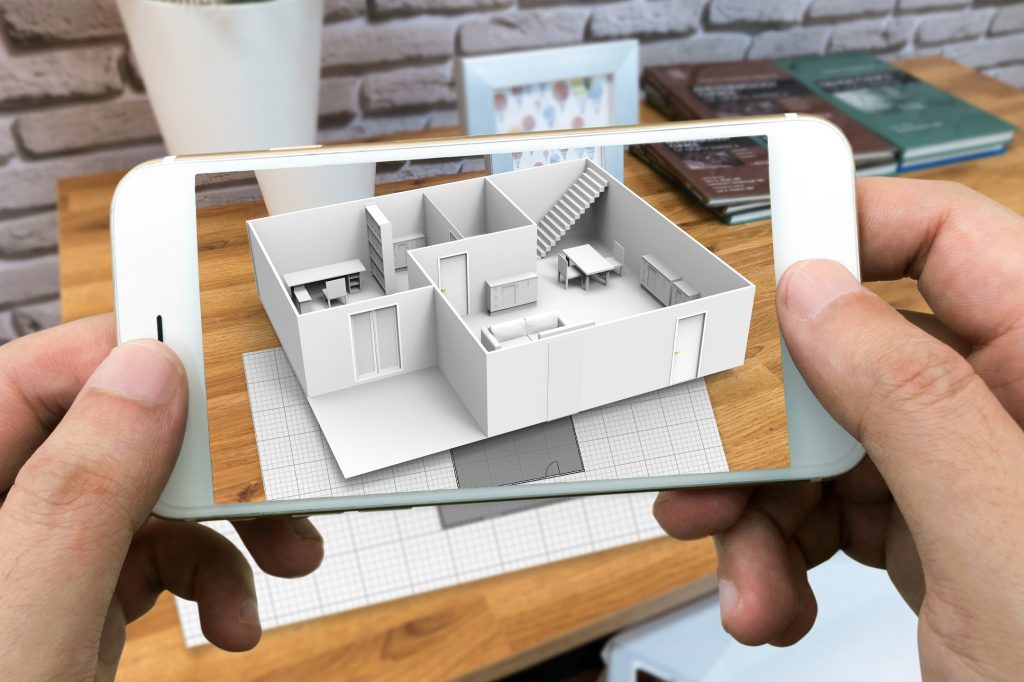 To impress the trade show visitors further, architecture professionals should take advantage of augmented reality. AR, one of the most cutting-edge products of computer 3D modeling and rendering technologies, is a revolutionary tool that helps totally excite visitors.
So, how does it work? Simply by scanning printed materials like drawings or brochures, people attending an event will see a three-dimensional model of a building. They can examine it from every angle, rotate, zoom in or out, or even explore it inside. Which is fascinating and will draw significant attention to the architect's booth. 
#5. CGI allows for creating immersive VR presentations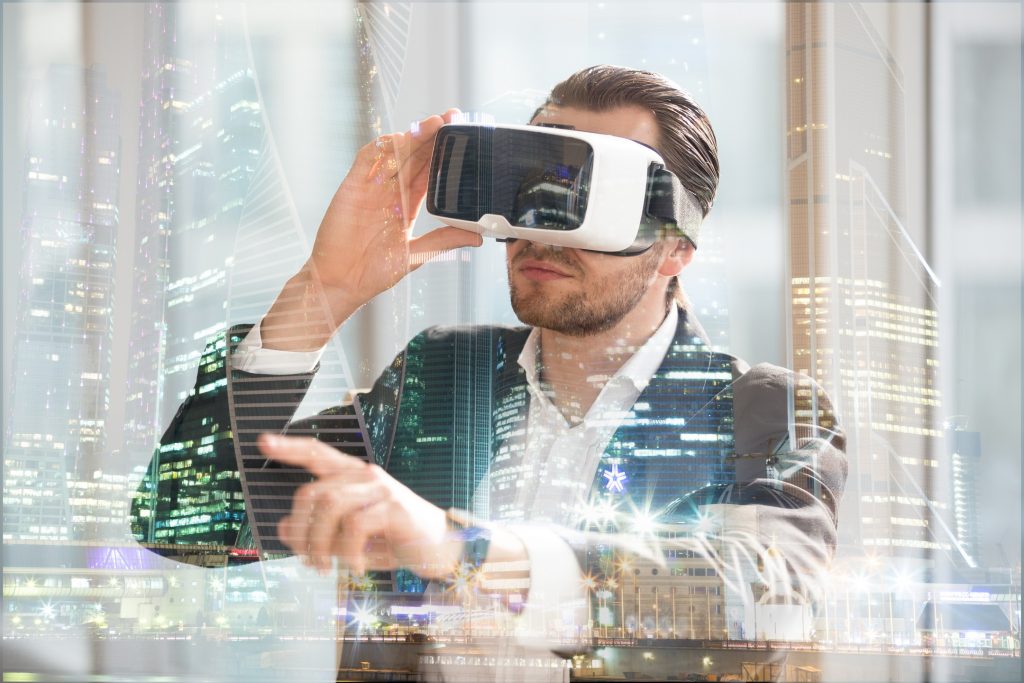 To impress visitors at an architectural trade show to the fullest, the specialists should use virtual reality technology. Unlike AR, which brings together the virtual space and the real world, VR offers to fully immerse into a digital dimension.
Simply putting on a VR headset can give the users an all-encompassing experience of a project. They can walk around and inside the building, explore the layout, and even physically interact with some elements of the design. The immersive VR experience can turn a booth into a veritable lead magnet.
Utilizing computer rendering for an architectural trade show is effective in pre-show marketing and can grab people's attention through printed materials during the event. 3D visualization is powerful when used in the form of 3D animations on widescreens. Also, it enhances presentations through AR technology, and it can give the audience an unforgettable interactive VR experience.
Want to learn how much your project costs? See how we evaluate 3D rendering projects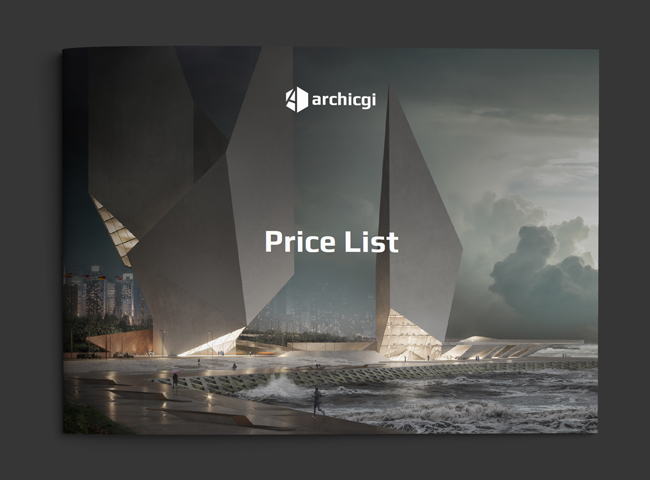 Want to use high-end computer rendering to wow prospects and colleagues at a show? Contact us for professional 3D visualization services!
---
Catherine Paul
Content Writer, Editor at ArchiCGI
Catherine is a content writer and editor. In her articles, she explains how CGI is transforming the world of architecture and design. Outside of office, she enjoys yoga, travelling, and watching horrors.