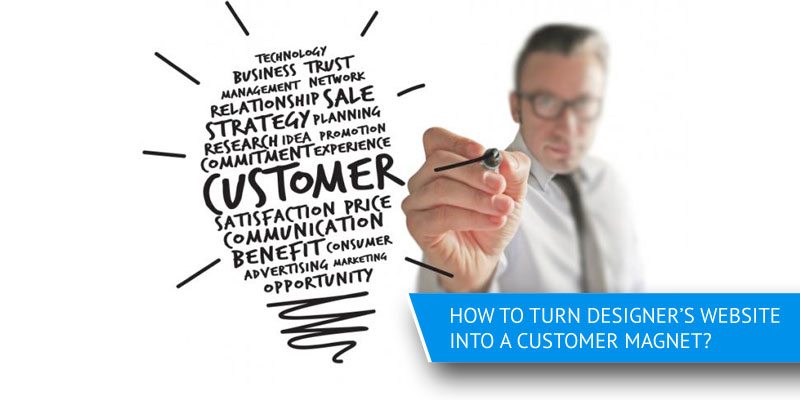 "Effective website? Big news!" – you might think. Indeed, every interior designer has a website now. Moreover, most of the customers are looking for design services on the Internet. And, of course, we expect the site to bring in new clients and new projects.
Unfortunately, the mere fact of having a site doesn't do the trick. To boost the business, one needs to work on the site constantly. Of course, that is time-consuming. Besides, promotion of the website and advertising requires money investment.
It is common knowledge that competition on the Internet is quite high. As a consequence, the website itself won't bring you any new orders or projects. Sure, you can get good traffic with SEO or Internet advertisements. But that won't convert your visitors into customers! Only the content of your website can make it efficient.
Basically, the site presents your brand and services online. Unlike human promoters, it does so 24 hours a day, 7 days a week. Quite an advantage! The number of clients it attracts depends directly on how useful and enticing it is for them. Therefore, these are the main factors that can increase the number of your orders.
So how to create an effective customer-winning website for a design studio? What kind of content to upload to make it work for you, and not the other way?
To begin with, you need to realize that you want to create a website for your customers. Not for yourself, friends and family. For that would be a totally different story! Therefore, you need to be focusing on what a client wants. What will he be looking for on your site? What questions could he ask?
Here are some ideas that will help you to create an effective website.
How an interior designer can create an effective website
#1. What is your unique offer?
On the main page, most of designers choose to talk about their studio, achievements and experience. That's certainly a good move to build the trust! However, this is not what the main page is for. Not for an effective website, at least.
Reality is, people come to an interior designer with a certain problem in mind. What they actually want to see on the main page, is whether or not he can solve it.
Based on this, you must formulate your unique selling  offer. It must include following points:
-What problems do you solve?
– How do you do that?
– What bonuses does he get from working with you?
– Why should he choose you and not other designer?
– Let him know that you understand all his fears and anxieties. That is, put yourself into his shoes and talk about them in the first person. As well as that, you could express relevant emotions and use his language.
#2. An effective website must prove your words with results and numbers.
So, the client understands how you can be of use to him? He sees that you get him? Perfect! You are on the right path for creating an effective website. Now visually present the benefits of your work: