3D models stocks are a brand new phenomenon. How did they appear? With the increase of popularity of 3D models, it became obvious how beneficial they are. Not only can 3D be used in an enormous number of industries, such as vehicles production, real estate, games and so on. One model can be used for multiple purposes. For instance, after presentation – in advertising campaign. Sometimes, because of our specific business goals, we need the models to be exclusive and unique on the market. Sometimes, it doesn't matter much. That implies that certain particularly good or cheap models can be sold to a few different clients without them even knowing or caring about it. That is why 3D models stocks appeared.
It is fast and rather cheap to buy a ready-made 3D model there. Unless specified otherwise by the stock policy, the model can be sold to multiple clients, and you can download it right after the payment takes place. It can be especially relevant if you are short on time and ready to do all corrections needed, for you buy a ready-made product. With a custom-made 3D model, for instance, the situation is quite different. It is specifically designed to meet your project's needs, in strict accordance with the Technical Assignment you specified.
As well as that, 3D rendering companies can work with ready models too. If time is of essence and exclusivity is not an issue, it's so much easier and faster to use ready models. For instance, clients of ArchiCGI rendering company have access to a free library of over 40 000 3D models, and we work with the ones our clients bought on a 3D models stock. This way, we work with the ready models, as well as create unique ones for the client's project's success.
Depending on your goals – whether you need a 3D model for animation, games, static imagery, or numerical control,- you will need different types of 3D models.
Need to learn more about how to choose the right one for your business? Read more about types of 3D models.
To make your task easier, we've prepared for you the description of 5 market leaders in the industry. Even though they are competitors, there are some differences in their prices, product range and the level of the quality responsibility. Read on to examine your options.
3D Models Stocks – Options
Let's have a look at the most prominent 3D marketplaces today.
3D Models Stocks – Indutry Giant: Turbosquid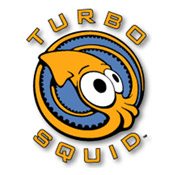 The company's headquarter is situated in New Orleans, in the United States. It appeared as a result of the merger of two companies – 3dBay and iPublish.
Types of Models and Industries
Turbosquid offers 3D models of many types: cars, characters and anatomy, vehicles, animals, landscapes, technology, architecture, furniture.
3D models are available with the following extensions: .max, .ma/mb, .obj, .3ds, .c4d, .lwo, .xsi, .fbx
Warehouse
Most noteworthy, Turbosquid is the largest 3D model library in the world. It stores now over 370,000 models.Furthermore, it has more than 120,000 other products in stock, like texture maps, for instance.
Special Features
One of the special features of TurboSquid is the creation of common standard for certifying the quality of the products on the site. The program is called Checkmate. All products which have passed this certification are considered to be more reliable.
CG Trader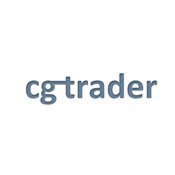 The headquarter of CG Trader is located in Vilnius, Lithuania. It was founded in 2011, and Forbes recently called it one of the most ambitious start-ups today.
Types of Models and Industries
The variety of models encompasses a large number of categories – from Furniture, Food, Human characters to Aircraft, Watercraft, Architectural Exterior and Interior.
3D models with the following extensions are available here: .max, .obj, .fbx, .3ds, .c4d, .obj, .fbx, .dxf, .blend, .ma, .mb, .stl and more.
Warehouse
The library stores over over 500,000 models.
Special Features
To begin with, there is a special rating system working. Based on it, you will be able to judge the reliability and experience of the 3D modeler whose product you liked. To have good rating, the modeler needs to move from the Beginner to Legendary status. It can be done by delivering a good number of models and sales and high quality standards.
Moreover, CG Trader has a support system for customers to resolve all kinds of issues. Customers can also communicate with the authors of the models. It is therefore possible to negotiate the price with them or even bid, which is an obvious advantage.
3DExport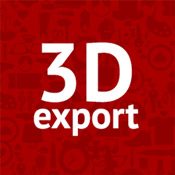 The company was founded in 2004 and is headquartered in San Jose, California.
Types of Models and Industries
Customers can find a wide range of 3D models there – Anatomy, Animals, Buildings and Architecture, Food and Drink, Furnishings, Product, Science, Vehicles, Design Elements, Decorative Elements etc.
Files are available in following formats: .c4d, .max, .obj, .fbx, .mb, .lwo, .3ds, .3dm, .dxf, .dwg, .stl, .blend.
Warehouse
The library of 3DExport contains about 33,429 3D models and CG textures.
Special Features
Beware: there is no quality check for the models on this 3D model stock. Which can be fine, if you have an eye for a bargain. It's up to customers to define their own standards and requirements
And another policy that might be of interest to you. If the customer turns to the stock during 24 hours after the purchase, he can have his money back. Not very practical when you have little time to find another model, of course. Nevertheless, being able to at least get a refund is a nice feature.
Present your architectural project like a piece of art with AI-powered CGI
3DOcean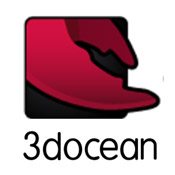 3DOcean is a part of Envato – a group of digital marketplaces based in Melbourne, Australia. The company was founded in 2006.
Types of Models and Industries
As for the industries for which 3D models are presented here, they are incredibly various. Thus, you can find 3D models for Anatomy, Animals, Buildings, Architecture, Furnishings, Sports, Vehicles and many others.
Warehouse
3DOcean has about 26,946 3D models available for sale.
Special Features
Competitive prices are probably the main feature of this 3D stock market.  Nevertheless, the choice is not as extensive as with TurboSquid and CGTrader, for example. The problem is that the non-exclusive rate isn't very lucrative for artists, so they aren't as numerous on 3DOcean as on other 3D model stocks.
Creative Crash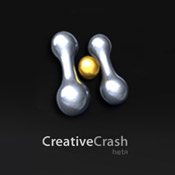 Creative Crash has appeared as a result of the merger of Highend3d.com and Fxshare
Types of models and Industries
This 3D model stock offers quite a variety of 3D models as well. Following types are presented there: Aircraft, Anatomy, Architectural Interiors, Electronics, Food and Drink, Furnishing, Vehicle etc.
The files come in following formats: .3ds, .dwg, .c4d, .dae, .dxf, .fbx, .max, .obj, .3dm, .stl, .ma, .mb  .lwo, .lw, .lws
Warehouse
The marketplace offers a choice of over 17,000 models.
Special Features
Apart from the absence of exclusivity agreement, it's worth mentioning that the interface is somewhat complex for the user.
Now, when you are familiar with what 3D model stocks have to offer, let's see when they are suitable for your business goals.
3D Models Stocks: when should one use them?
You have very limited funds. Obviously, buying a ready-made model is usually cheaper than when seeking services of a rendering company. However, there is one peculiarity you should be aware of. Looking at the price, you must be fully aware of how much the 3D model corresponds to your goals. For instance, it might include the options for animation when you need the model, say, for 3D visualization. But you'll have to pay extra anyway. Or vice-versa – it might not have such options when they are a must for your project. As a result, you'll have to spend additional time and money on adjusting the model. To make your life easier, consult your 3D subcontractor beforehand. It might turn out that creating a new 3D model from scratch will be much easier than any of the abovementioned scenario.It might turn out to be cheaper and easier!
You don't have time to wait for the 3D model to be made. In this case, it's easier to pay for the ready one and immediately get it. Once again, you'd better ask your 3D rendering company for how much time it normally takes. Looking for a specific item on the ginormous 3D marketplace is far from easy, plus the time you'll spend adjusting the purchase. ArchiCGI rendering company have a library with free ready 3D models. They are free for clients and the quality is good. This option may save you both time and money.
You don't need your model to be unique. For example, you want to create surroundings for presentation of your product. A sofa to place in front of TV to sell, let's say. It doesn't matter for you whether this sofa will reappear on a dozen other commercials. However, if you are working with a rendering company on your project, the abovementioned library is here to help for free.
When 3D Model Stocks are not an option?
Quality is of essence. That is, you need to get the highest quality possible. In that case, it's difficult to find exactly what you want, and on top of that, adapted to the specific needs of your business. In that case, the most time-saving and cost-effective option will be to choose services of the 3D rendering company.
You need the model to be unique. For instance, you want the item to be associated with your brand only. In this case, 3D model stocks are the last place to turn to. The modelers have the rights to sell each 3D model as many times as they can and want.  Actually, this is the whole purpose of 3D models stocks existing.
 Your need your 3D model to have very specific features. Overall, we've discussed this argument when talking about the advantages of 3D modeling stocks. To cut a long story short, precision is something very difficult to attain when working with a 3D marketplace. It aims at reaching very large audience, so you'll have hard time adjusting the product you bought to meet your project's requirements.
Take your design presentation to a new level with interior rendering
Need a quality 3D model at a reasonable price? Don't have much time to wait? Contact ArchiCGI for 3D modeling services. You will get the end product that meets all your requirements and perfectly on time. Our clients have access not only to a free library of over 40000 items they can choose from, but to a 5700 projects we've completed. If necessary, we can create an absolutely unique and exclusive model, perfectly adapted to your needs, with NDA signed by us. Success of your project is our absolute priority, so we'll be glad to help you achieve it.
---
Irma Prus
Content Writer, Copywriter
Irma writes articles and marketing copy for ArchiCGI. Her dream is that more people discover the power of CGI for architecture. Irma is into neuromarketing, ruby chocolate and Doctor Who series.