3D Photorealistic Rendering: A Metabolic Tokyo Project
Author:
Igor Tsogla, Senior 3D Artist
Software used:
Autodesk 3ds Max, Corona Renderer, Adobe Photoshop
This mesmerizing image was created by a talented 3D artist and mentor of ArchiCGI 3D rendering company Igor Tsogla. His work on the project included the creation of the unique metabolic architectural 3D structure and the Tokyo urban scene as the organic environment.
Step-by-Step Work on the 3D Photorealistic Rendering Project
So how is it possible to recreate a 3D version of the building that was only in development and never got to the finishing stage? Let's take a more detailed look into the process of producing such a spectacular 3D photorealistic rendering.
Step 1: References and Inspirations
The main inspiration for this 3D rendering is an unimplemented project of Tsukiji district renovation developed by the famous Japanese architect Kenzo Tange amid the 20th century. Unfortunately, Kenzo Tange's plans never came to reality. The ambitious structure was designed in the metabolism style, which is a post-war Japanese architectural movement that fused ideas about architectural megastructures with those of organic biological growth.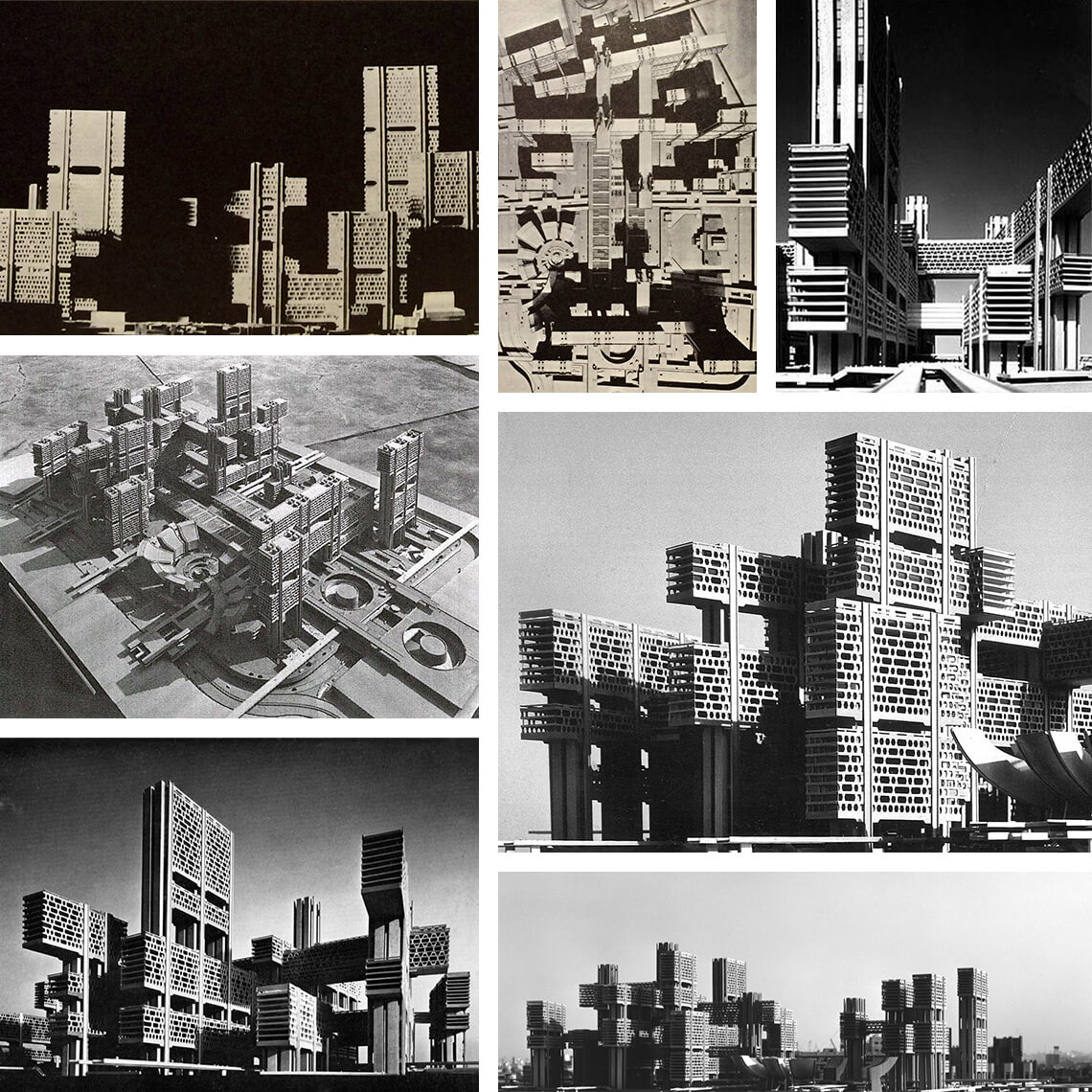 Step 2: The Modeling Process
The most complicated task was to model a 3D object of the sophisticated building in 3ds Max. The 3D artist used the pictures of the original miniature layout of the project as the key reference for the 3D model. Recreating this object in 3D was not an easy task since Igor had to figure out proportions and structural elements without any detailed views and drawings.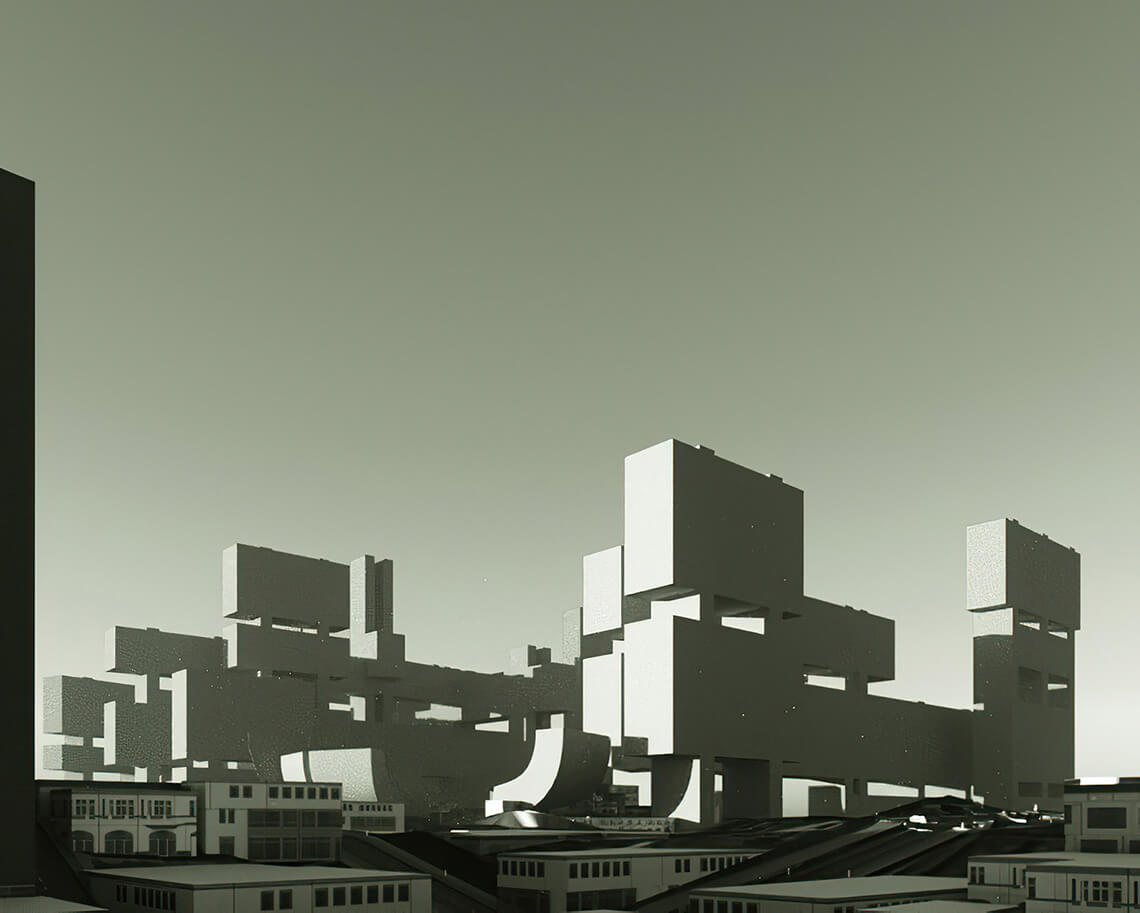 Step 3: Creating a 3D Scene
A scene plays a crucial compositional role in this image as a metabolic structure supposed to "grow" over the existing houses and markets around it. To highlight the enormous size of the architectural object, the 3D artist chose a viewpoint on one of the neighboring roofs. It created an effect of the overhanging building at which a viewer just has to look up.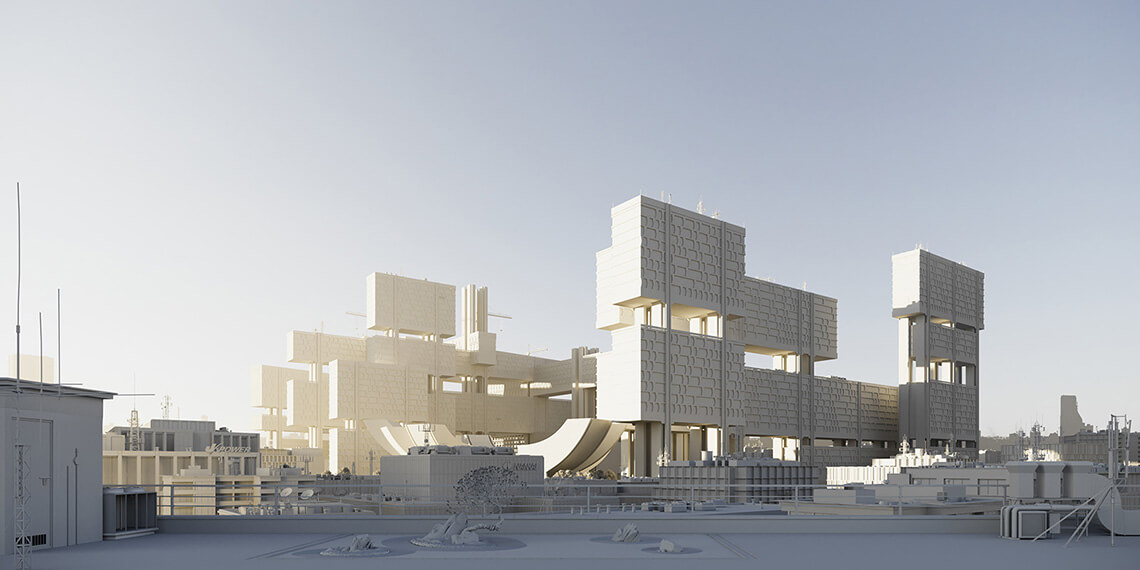 Step 4: Lighting and Mood
This 3D photorealistic rendering depicts a contrasting effect of light and shadow caused by the early morning setting and the rising sun as the main light source created in Corona Renderer. Thanks to it, the metabolic structure is bathed in sunlight while the neighboring buildings hide in the shadow. Such lighting decision redirects viewers' attention to the compound architectural object.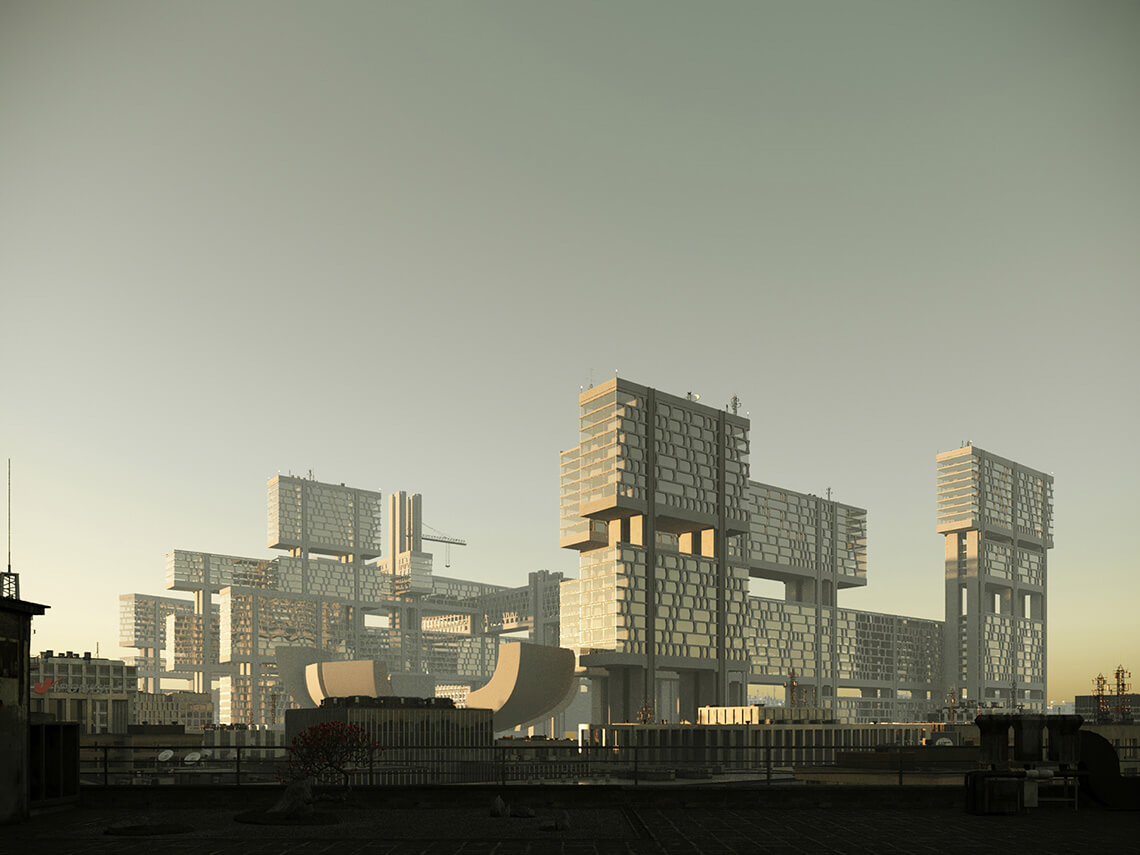 Step 5: Post-Production
The last step is polishing the final 3D rendering in Photoshop. Our specialist added a worker on the nearest roof, a plain in the sky, and some industrial smog typical for many urban scenes. These compositional and context decisions livened up the whole image making it even more photorealistic and picturesque.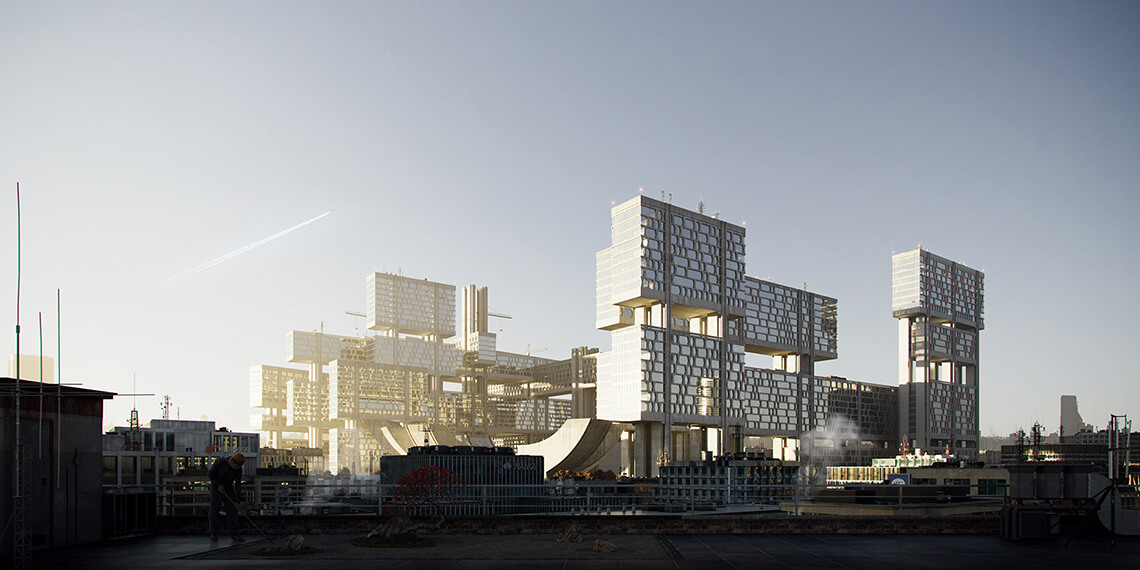 Have some amazing architectural ideas but don't quite know how to approach their visualization? Contact ArchiCGI for 3D rendering services. We'll create truly breathtaking digital masterpieces for your projects!
Get started
In order to start a project, fill out this form. Our client manager will contact you right after to give further information on how to send a brief and create a task on ArchiCGI CRM platform.