To win the hearts and minds of serious stakeholders or clients at a presentation, an architect needs something much more outstanding than drawings and sketches. Schematics are good at showing the technical aspects of the project, but there is no way they can approach the audience's emotions and imagination.
Emotions are vital because people make their decisions, not only rationally but also emotionally. Emotions are often more powerful than logic, even in investment and home-buying fields — decisions that would be expected to be clinical. This means that there is a need for something that would hook the audience's emotions when pitching stakeholders or potential clients on the project.
Immerse clients into your design projects with a 3D animation
It is also noteworthy that the vast majority of the architects' clients are laymen where construction is concerned. Being laymen, they are incapable of understanding the plans and schematics of buildings at all. A presentation made from mere drawings and sketches would, therefore, do nothing to make the audience choose one's project. 
Even photorealistic 3D renderings, which usually do much better at presentations, can be not enough for a total wow effect. The architects need more. But what can it be? What can help them capture the hearts and minds of their audience? Here is where 3D walkthrough animation comes into play, and an excellent architectural rendering company is needed. Let's look at some ways such a visual tool makes a difference!
#1. 3D Walkthrough Animation Includes Contextual Elements
As earlier observed, people primarily make purchase decisions based on emotions. Knowing the feeling of living in the house would be important for homebuyers. Hence, a presentation needs to show the audience how their future life in the house will be once they occupy it.
Architects can show contextual elements of the building that is yet to be constructed by using 3D animation services. These may include amenities such as a home cinema, a playground, a spa, a pool, and so on. These are the kinds of images that would evoke a desire to buy a home or to consider investing in such a project.
3D walkthrough animation can also show a car park and even vehicles cruising into the driveway. Such details help the architect portray the house not only as a concept but as a real-life dwelling. 
#2. 3D Walkthrough Animation Takes the Viewer on A Journey
A 3D walkthrough animation makes allows an architect to show a property in a way that is impossible to do so by any other means. The main reason for it is editing. Rapid but well-calculated changes between scenes make the presentation spectacular and dynamic. The architect can treat their audience with a close-up shot and then an aerial view of the building in quick succession. No need to mention that such an approach keeps viewers' attention better than anything else.  
If an excellent 3D walkthrough company does the work, they will portray the presentation as a journey. The main idea is to create a presence effect for a viewer as if they are currently touring around real estate. After all, CG artists make 3D architectural animation from scratch, and they have the flexibility to show the house at angles a cameraman would find challenging to shoot.
It also helps that most 3D walkthrough animation software can include sound in video editing. The voiceover can be used to explain certain aspects of the building, while background music can enhance the journey experience.
Want to learn how much your project costs? See how we evaluate 3D rendering projects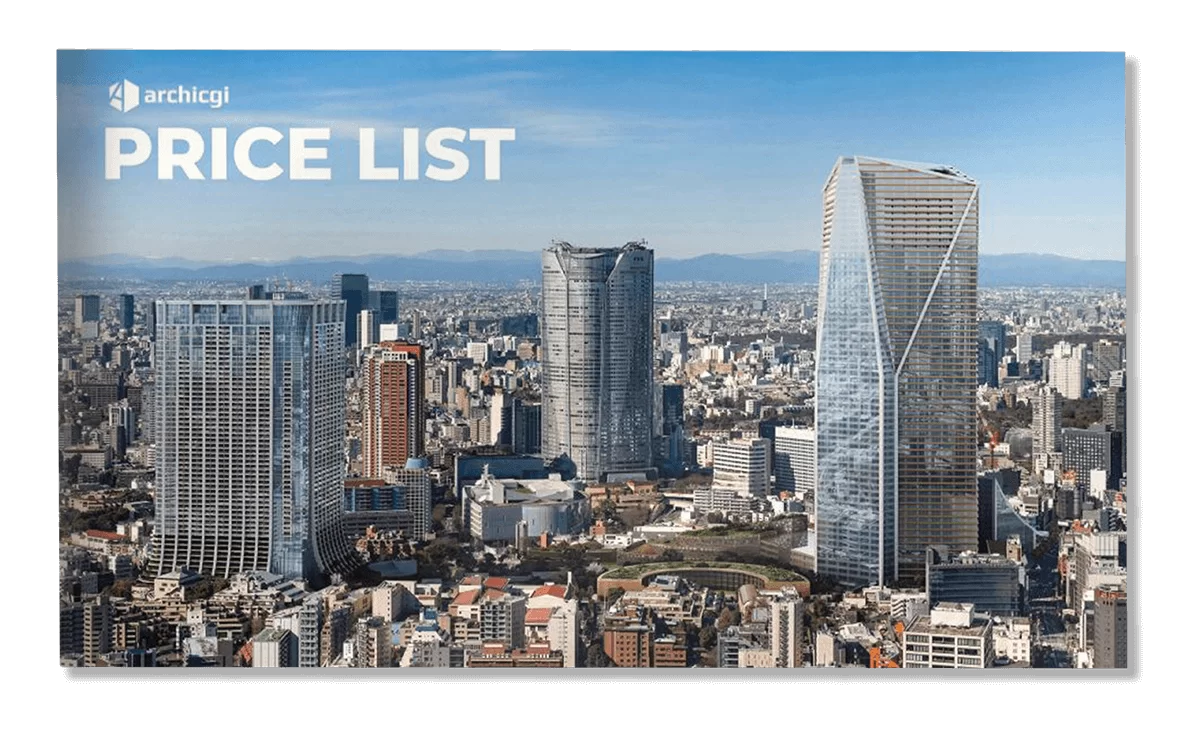 #3. 3D Animation Videos Leave a Deep Long-Lasting Impression
The most effective presentation is one that makes people think and talk about it even after it has already ended. A 3D walkthrough animation helps an architect to come up with a way to pitch a project impressively.
Besides, members of the audience can carry copies of the footage as they leave the presentation or get access to cloud storage from which they can download it at any moment. It allows them to look at the animation to understand any aspects of the building they need more information about.
The possibility to rewatch a 3D walkthrough animation at any time helps them to relive the emotions they felt during the presentation. This can push the clients over the edge with a decision to approve the project.
#4. 3D Walkthrough Animation Tells About the Neighborhood
When it comes to the real estate business, the neighborhood is as vital as the building itself. Some of the clients want to see if an architect included a golf course, a park, a restaurant, or other social amenities in a project. 
A part of the video can even show people engaging in activities around the residential complex. For example, tenants parking their cars, families with children playing in the yard or shopping, and so on. This creates a lively mood that helps to understand the atmosphere of the future place.
People looking to invest in commercial buildings, on the other hand, can be interested in finding out the infrastructure around the property. It will allow developers to learn the additional benefits of the project and understand how they can market it in the future. 
#5. 3D Animation Can Display the Building During All Seasons and Parts of the Day
A 3D walkthrough animation shows the building in different environments. When done well, it demonstrates the benefits real estate has to offer in all seasons. After all, the weather and time of day change the perception of the exterior for the audience. Imagine a house on a sunny summer day with a blooming garden in front of it and a cozy home on a rainy evening with windows lighting up in the dark. Feel the difference? 
Changing the house view from day to night can show how natural and artificial lighting works for the building. Showcasing the building in different seasons, on the other hand, demonstrates a variable ambiance the property could have around it.
Complete the brief for your perfect 3D animation easily
In conclusion, 3D walkthrough animation gives the audience a context for a future building and explains a concept more clearly. It takes the viewer on a visual journey of the project, making the experience even more enjoyable. On top of that, 3D walkthrough animation evokes emotions and helps the investors see the building as it really will be once it is complete. 
Are you ready to wow your clients at project presentations? Try architectural animation services and get immersive 3D walkthroughs to stand out among the competitors.
---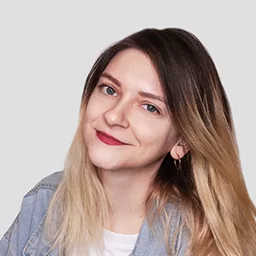 Valerie Adams
Blog Writer
Valerie is an editor and content writer. She used to work on news and entertainment TV channels and in a fashion & design magazine. In her spare time, she enjoys visiting foreign countries, art events, film and street dancing festivals.