The competition in the interior design business is fierce. And statistics prove that. In the US only, there are 100 000 registered interior design businesses, and they all compete for clients. In this environment, a designer must find a way to stand out and promote their services effectively. Otherwise, even the most talented professional can lose the competition to those who manage to market themselves smartly.
How to avoid that? Launching an effective marketing campaign is the answer. To do it, interior design companies need to come up with many fancy visuals of their works to be shared on different channels. And they need to get new images regularly to update promotional materials. This, however, is not easy. Why so? Designers need projects that are already completed to make top-notch photos of their works. But in many instances, an expert may urgently need new pics, while there are no ready designs to show. That is because works on some projects might still be in progress while ideas on other ones exist only in their author's mind thus far. 
So, where to get visuals for a promotional campaign in such a case? In a situation like this, an interior design company should opt for the services of an architectural visualization studio. 3D rendering allows to show the expected outcome of projects that are, in reality, not finished yet. This way, a design firm can get enough beautiful visuals to use in various marketing channels. And here comes the question: how to make the most of it? Join us to learn 5 best ways to use a 3D render for interior design for a successful promotion!
#1. Social media marketing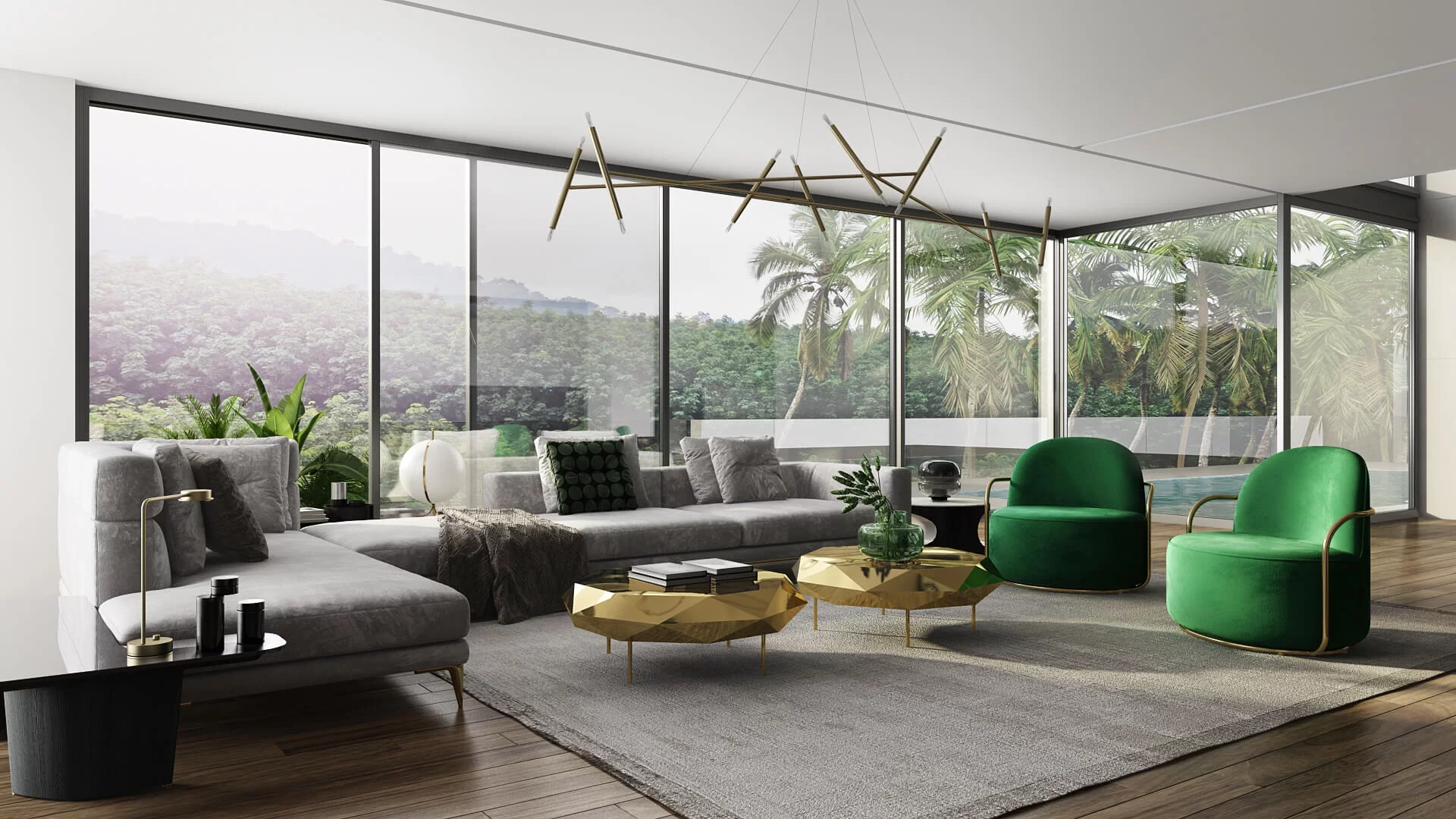 Interior design experts must have a strong presence in social media to be successful. They need attractive business profiles on the most popular SM platforms like Facebook and Instagram as well as on specialized ones like Houzz and Pinterest. All of them open great opportunities for finding new clients and raising brand awareness. But to reach all these goals, an interior design specialist must make sure that their profile is active and feature many high-quality visuals of their works. If a page is not updated regularly, the followers will just forget about it pretty soon. This way, the usage of beautiful imagery determines a brand's success in social media. 
A 3D render for interior design is the right tool to achieve success on Pinterest, Instagram, or other SM platforms. If there are no new photos of ready designs, a firm can order quality CG renderings to show their works that are still in progress or exist only as ideas. This way, they will make sure that their profile stays active and does not lose popularity. Apart from showing concepts of new designs, 3D visualization can be utilized to support other types of shared content. For instance, a 3D render for interior design can be used to illustrate home improvement tips that an expert shares with the audience. In this case, the use of a designer's own works will be much more effective than random pics from photo stocks.
#2. Email marketing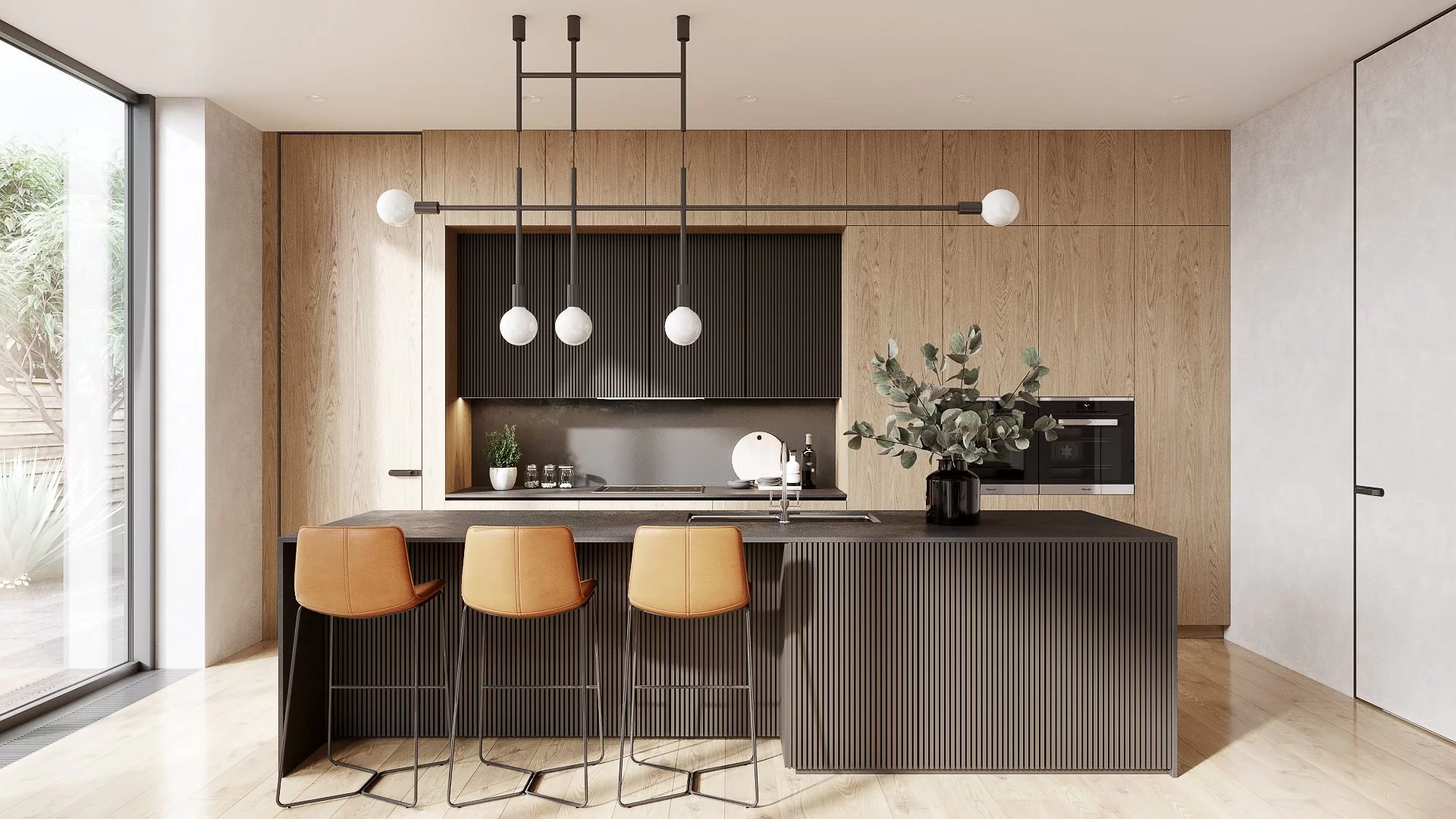 Emails remain one of the most effective means of delivering promotional materials. People prefer this method as a less intrusive way of receiving information about products and services compared to other marketing tactics. This applies to all industries including interior design. The effectiveness of emails can be also explained by the fact that the people in a designer's mailing list get in it by subscribing. This means they already have some interest in the services offered by the interior design company. And to engage them further, the letters they receive must be catchy, interesting, and, of course, contain show-stopping imagery. 
This is where a 3D render for interior design comes in to boost the effectiveness of an email marketing effort of a firm. CG images can perfectly illustrate any kind of promotional letters, be it welcome emails, brand stories, regular newsletters, and so on. A design company can get CG visuals specifically for some series of emails to make sure that they suit the topic. And, as was already mentioned, they can get as many pictures as needed. What's more, as it is possible to get visuals with designs in a variety of styles, with any furniture and decor, it will be easier to customize letters to the recipient's preferences. So, with a 3D render for interior design, an email marketing campaign will become ultra-effective.
Take your design presentation to a new level with interior rendering
#3. A firm's website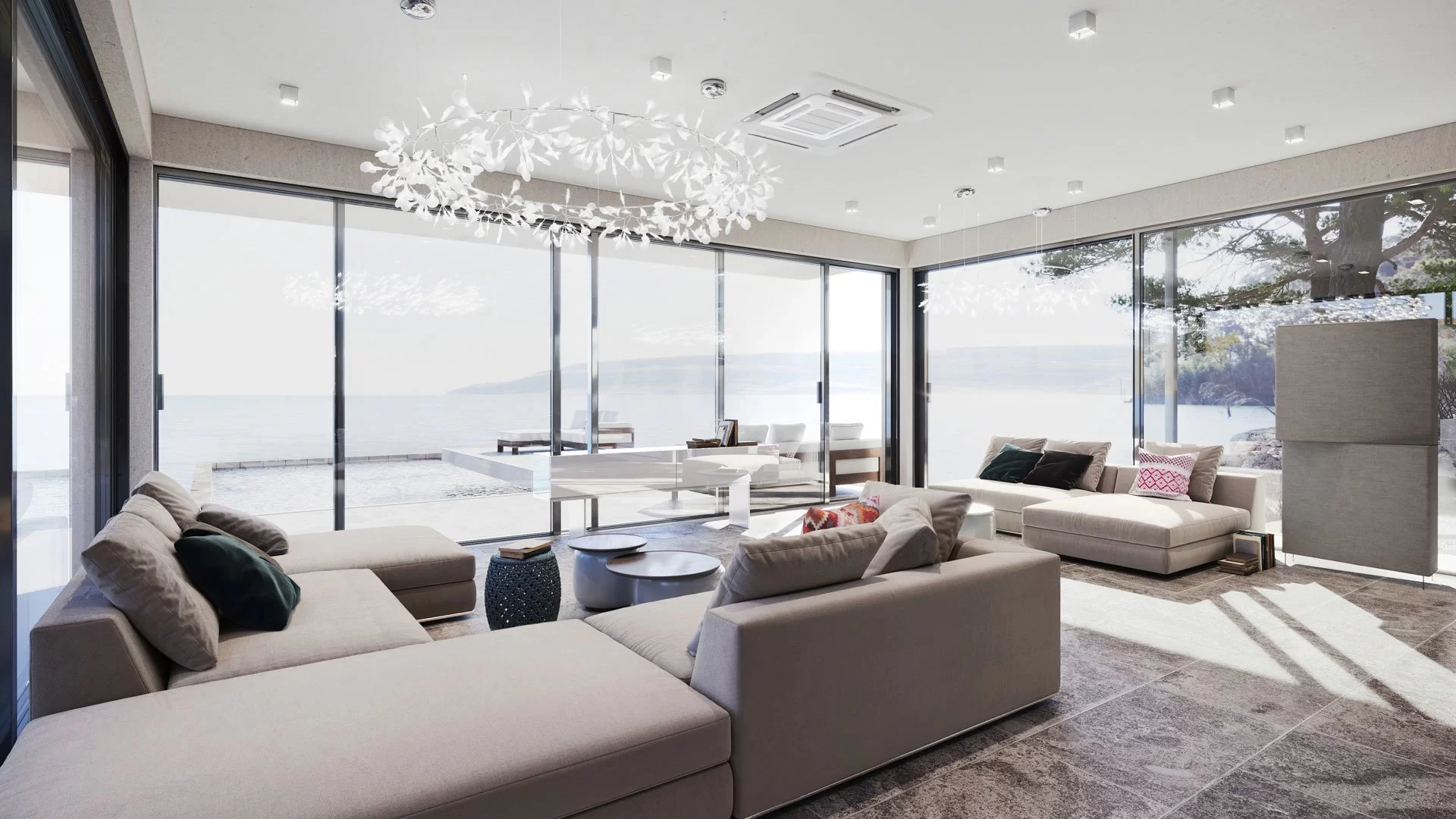 To ensure that a business's site brings many quality leads, it has to stand out by having useful content and rank high on Google. Using a 3D render for interior design is a great way to achieve these goals. And here is why.
Interior design visualization enables getting new pictures without necessarily having to wait for projects to be completed. This means that there can be a regular upload of new high-quality pics to the website's gallery. CG renders can be used not just in a portfolio but also in other sections of the site, for example, in a blog. Having fresh content helps the website catch Google's eye, increasing the ranking. It also keeps the site's audience well-informed on the designer's professional activity. All of which work together to make a website effective.       
#4. Printed promotional materials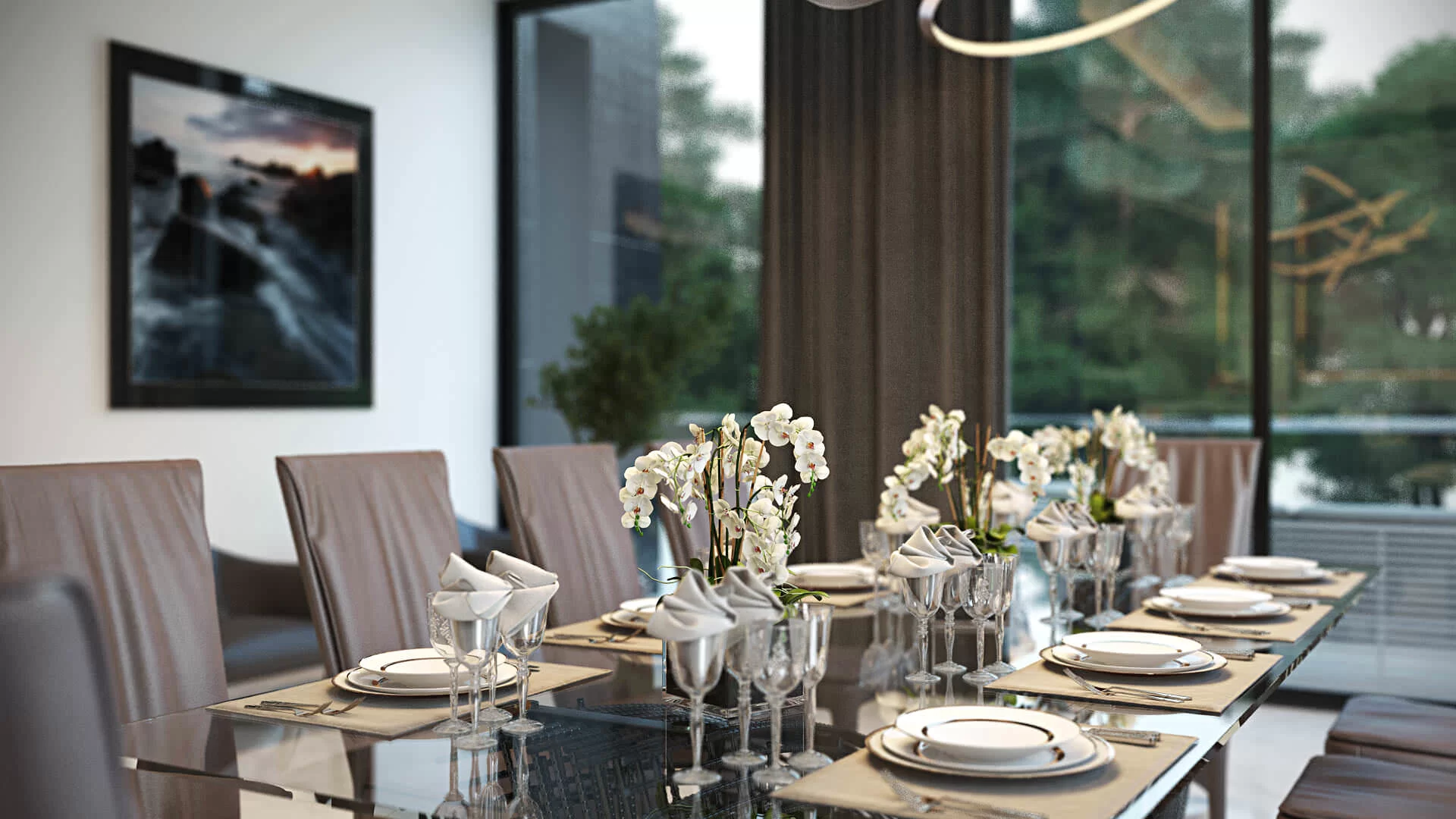 Using a 3D render for interior design is not only useful on a website and other digital media. It can also be effectively used in offline advertising materials. These can be flyers, business cards, brochures, and so on. The use of 3D visualization lets companies create top-notch printed materials with high-quality pictures of designs in any style and for any spaces. Which greatly improves the marketing success of a brand. 
For instance, high-end brochures or large high-resolution banners with eye-catching designs can be used for promotion at industry exhibitions or trade fairs. They would help the business stand out due to their quality and the variety of creative ideas they display.    
#5. Publications in professional outlets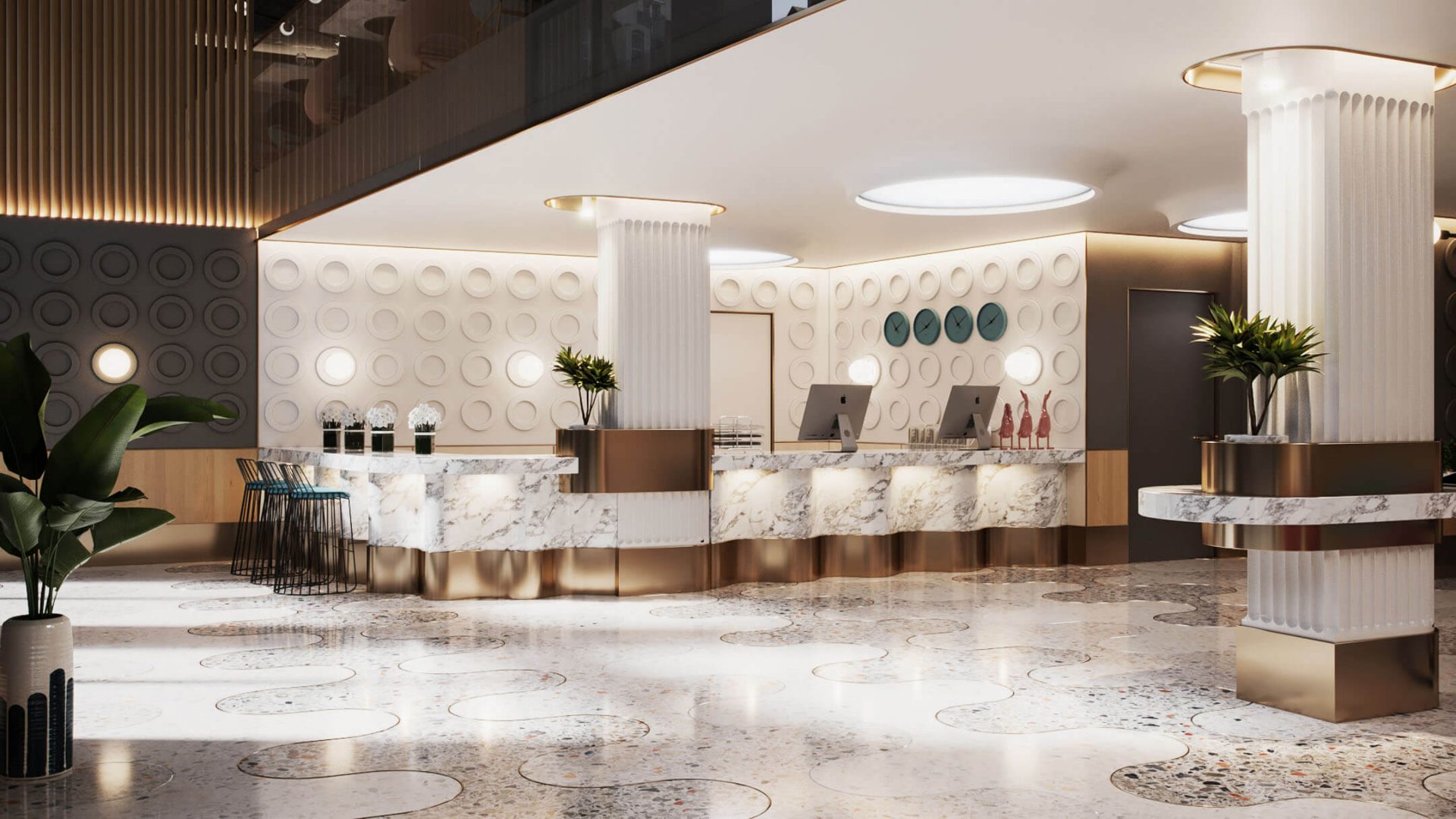 Getting published in specialized industry magazines is a great way to build a high reputation, raise an interior design brand awareness, and reach out to new potential clients. Such outlets might include Adore Home, Architectural Digest, Better Homes and Gardens, Array Magazine, and many others. When getting published in them, a designer can illustrate their expertise with a photorealistic 3D render of their works. This is a good option because if an expert has some exclusive ideas that have not been brought to life yet, they will be able to show them in realistic CG images. 
Also, CGI comes in handy when it is needed to quickly change the visuals according to the magazine's requirements. For instance, if images are needed in a higher resolution, a design expert can ask a 3D rendering company they worked with to provide imagery in the required quality. 3D artists will do it easily because they already have ready interior 3D scenes that were used to create original materials. So, they can render new 2D pictures with changed characteristics in short terms. 
What's more, a 3D render for interior design can be the reason the works catch the attention of the publisher in the first place. It can happen when an editor or journalist of one of the leading industry magazines sees outstanding visuals on a website, on a fair, or in some other place. In such a case, they may either reach out to the author to be interviewed or be more amenable to the design firm's request for a publication.
A 3D render for interior design can be useful for a designer's firm promotional campaign in numerous ways. It enhances social media and email marketing and helps the company's website get higher ranking on Google. CGI can also be used in developing high quality printed materials and helps designers get featured in the leading industry publications with outstanding success. 
Get your project estimated in just 1 hour - fill out this brief!
Want to strengthen your promotional campaign with stunning CG imagery of your interior designs? ArchiCGI is ready to help! Contact us for professional interior rendering services and enjoy the outcome!
---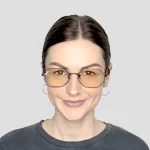 Nataly Cher
Senior Social Media & Email Marketer
Nataly's ambitious nature and creativity play a key role in her ability to create engaging content and highly successful targeted campaigns. Outside of the office, Nataly indulges her love of photography and plays with her joyful Jack Russel terrier, Mario.