As an owner of an interior design business, you can have a team of experienced designers and an amazing portfolio. But still, you might struggle to attract new clients or feel like you do not click with the ones that come to you. Effective branding for an interior design firm can help you solve these problems. Well-thought-out branding strategy will guarantee that your firm is recognized, trusted, and recommended. And new customers will always be a perfect match for you. 
As a 3D architectural visualization studio working closely with many designers, we know how essential it is for them to stand out with smart branding. Want to discover how to build a strong interior design brand step-by-step? Then keep on reading! 
#1. Get to Know Your Audience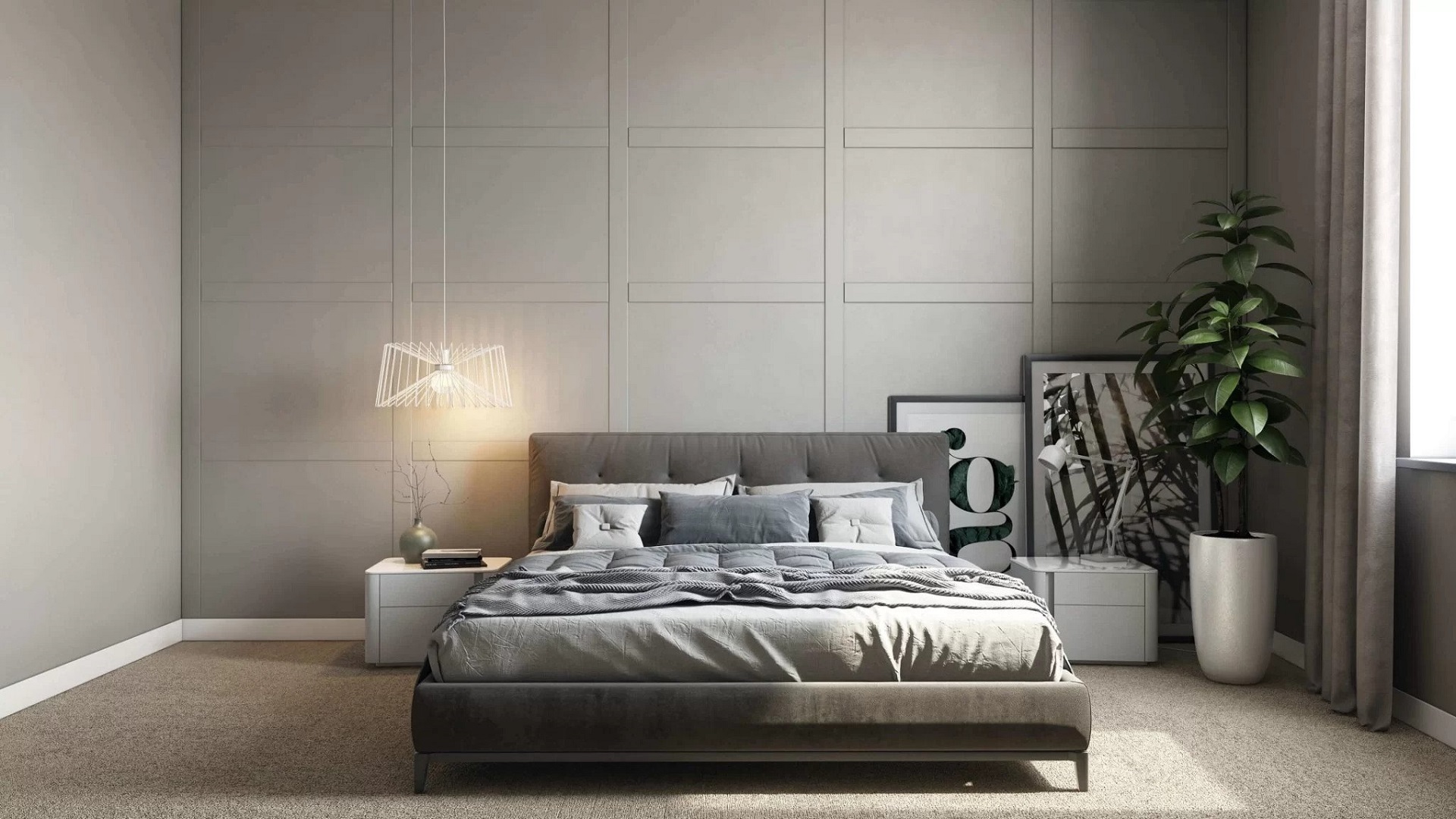 As the first step of working on branding for an interior design firm, you need to figure out the JTBD (jobs to be done) of your customers. For that, you should study the specific goals people hope to achieve when employing an interior designer like you. Do they want to redesign an apartment to lease it for a higher price? Or maybe they are expecting a child and want to ensure their place is more cozy, functional, and safe? You need to know their motivation.
From there, you can move to the next stage: identifying pain points. What do potential customers worry about when choosing an interior designer or deciding whether to hire one at all? For instance, they might be apprehensive about the costs. They might wonder whether you will be able to meet their needs with a relatively low budget. Or, they might worry about your ability to bring their vision of a dream home to life. 
Then, you can proceed to research your client's gains. What are the benefits of using your services? For instance, working with an interior design firm might save the customer's time so that they spend it on their work or family instead. Also, a designer can ensure the space is both functional and beautiful. They will help to avoid design mistakes born out of lack of knowledge or decision fatigue. Finally, they can recommend reliable contractors and the best furniture & decor retailers. 
Researching your audience will allow you to adjust your branding strategy to their actual needs. 
#2. Research Competitors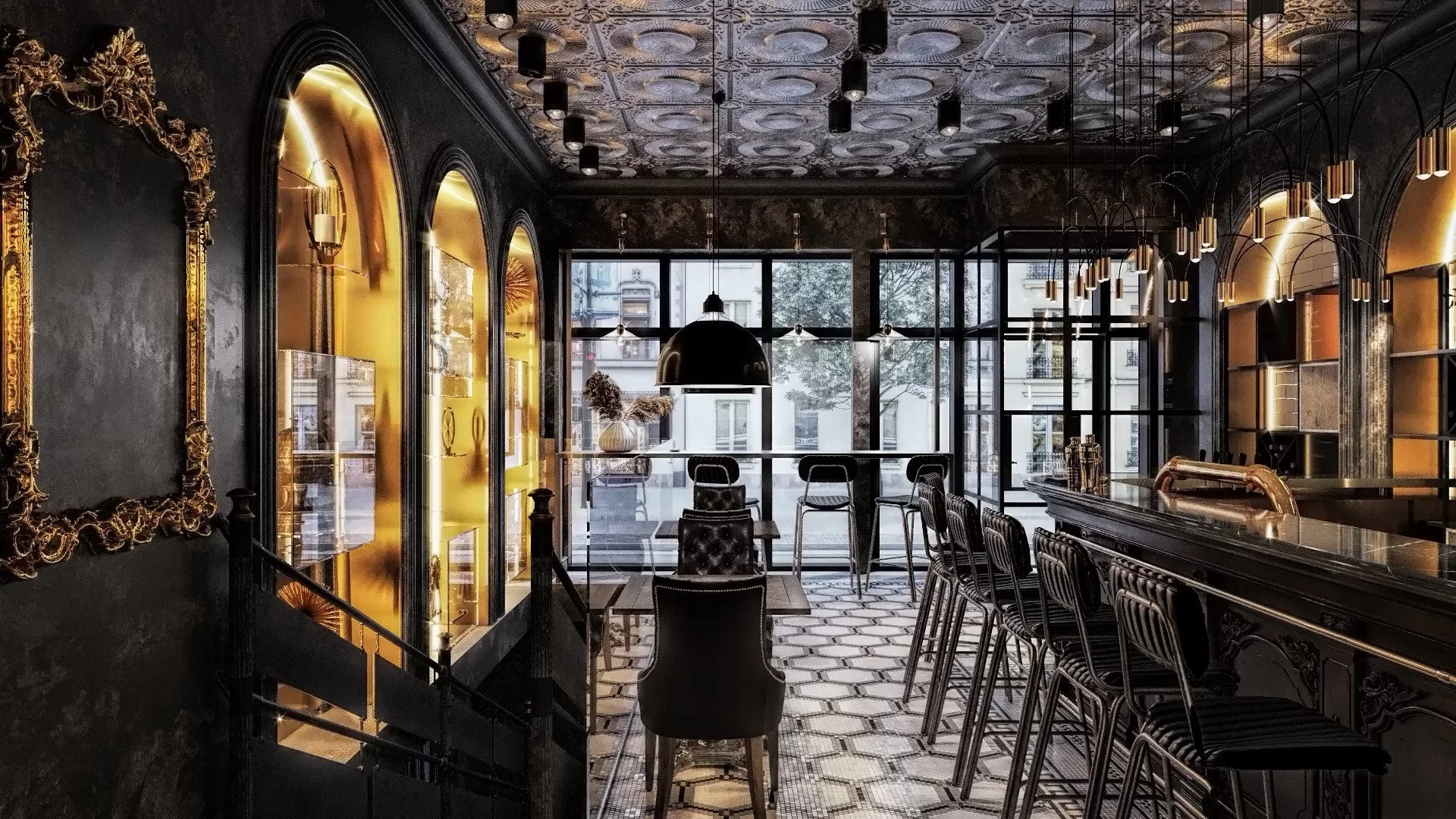 To make sure your branding for an interior design firm is relevant, you will need to identify your direct and indirect competitors. How could potential customers satisfy their needs without using your services? Other interior design firms and studios in your area are the direct competitors you always have to keep in mind. However, you also need to be aware of other alternative solutions, such as design apps, e-design services, and even popular DIY blogs. When developing your branding strategy, you need to get to know your advantages over direct and indirect competitors. 
After this, study the marketing channels where your competitors are represented. Online services such as Similarweb or Semrush can help you analyze their web traffic.
Take your design presentation to a new level with interior rendering
Finally, learn about your competitors' sales points. What do they take pride in, and what makes them different from others? Maybe one studio boasts of working on a tight budget while the other is well-known for creating interiors with eco/hippie vibes. You need to identify your competitors' branding strengths to specify yours.
#3. Flesh out Your Product and Services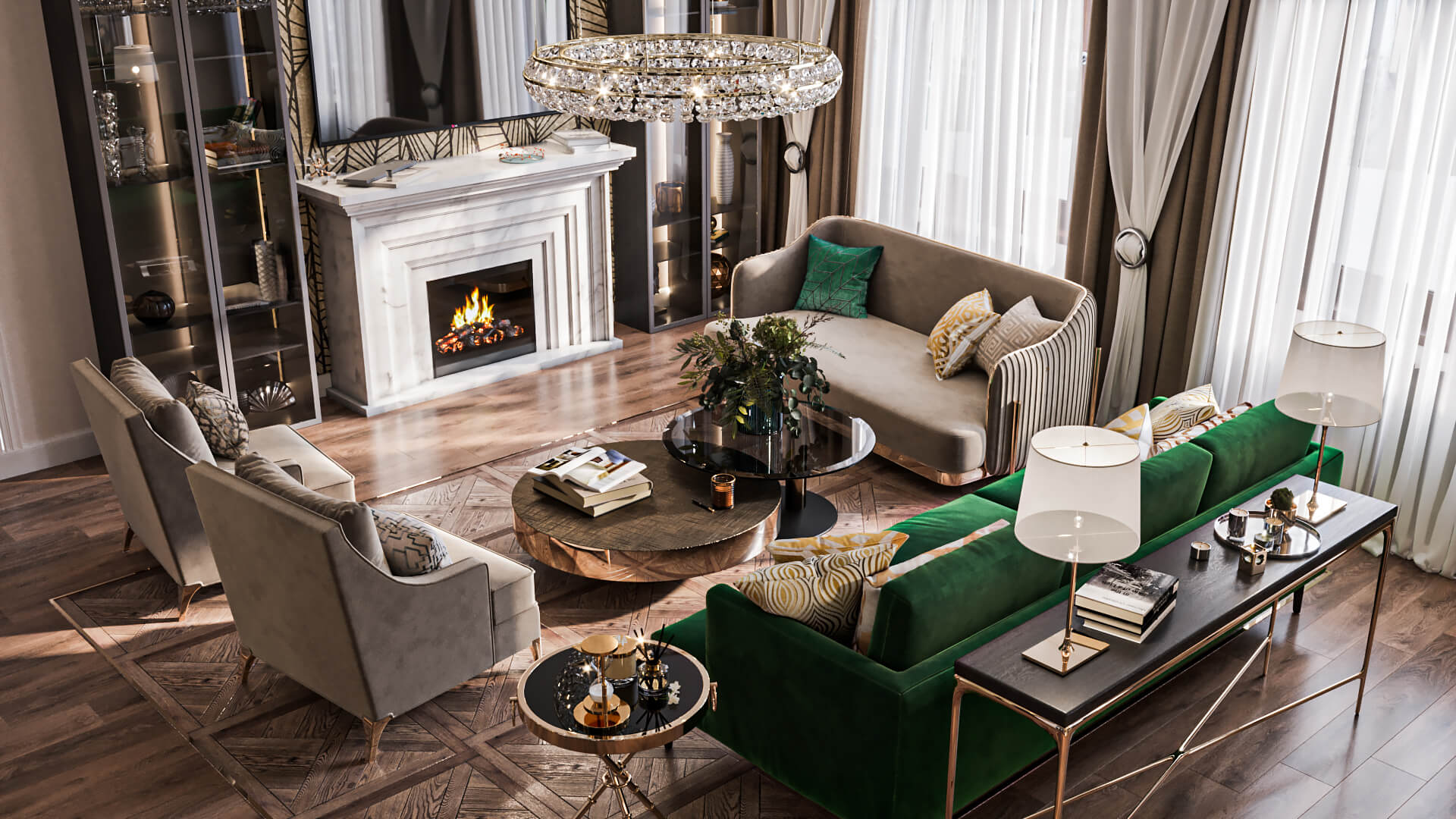 After you identify your competitors' sales points, the next question is: what's your unique value proposition? What makes you different from other designers? Ideally, you should find a unique niche where your competition is irrelevant. Your connections with other brands, specific work experience, or even background in other fields can help you identify your UVP and improve your branding for an interior design firm.
Think of the name of your company. You can use your personal name or go more creative. In the latter case, make sure the name sounds catchy and features a unique word combination. The customer must be able to remember it easily. Do not forget that your firm's name should speak that you are an interior design business and not something else.
Developing visual identity is a vital step in branding. You should create a stylish logo as well as choose your brand colors and fonts. Make sure you're not easily mixed up with other design firms and studios. A unique color palette is especially important as it forms the most strong connection with a company in the audience's mind. 
#4. Develop Customer Journey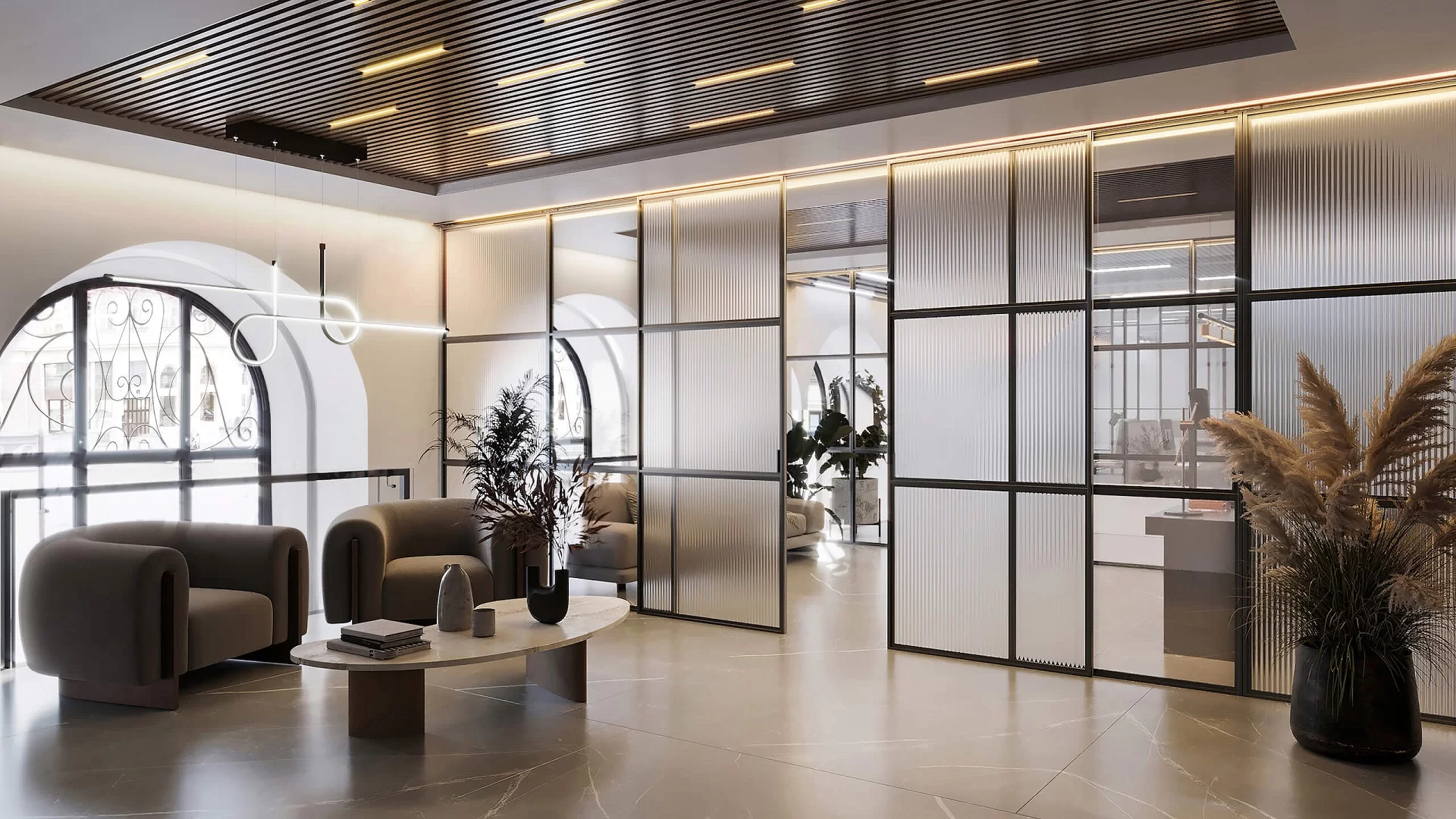 Start with identifying entry points. They define how the client begins their communication with your interior design firm. You should provide clear and easy ways to contact your studio. Also, it is essential to ensure that the "first touches" will be helpful, informative, and pleasant for your prospects. You might offer a free consultation, a pdf with advice on home design trends, or anything that will motivate an interested person to continue working with you.
Make a step-by-step project plan. How will you develop and present the design, and how will you work with revisions? Do not forget to select the right tools for that. For instance, 3D rendering might make the process easier for both your firm and the client. With CGI, you'll be able to present your ideas more vividly and photorealistically and avoid any misunderstandings early on.
Think about how you'll work with feedback. You can ask for the client's opinions, send them a questionnaire, or encourage them to leave a public review. Word of mouth can also do a lot for your interior design firm's promotion. So always ask satisfied customers to recommend you to their friends.
#5. Decide on Channels Where Customers Will Find You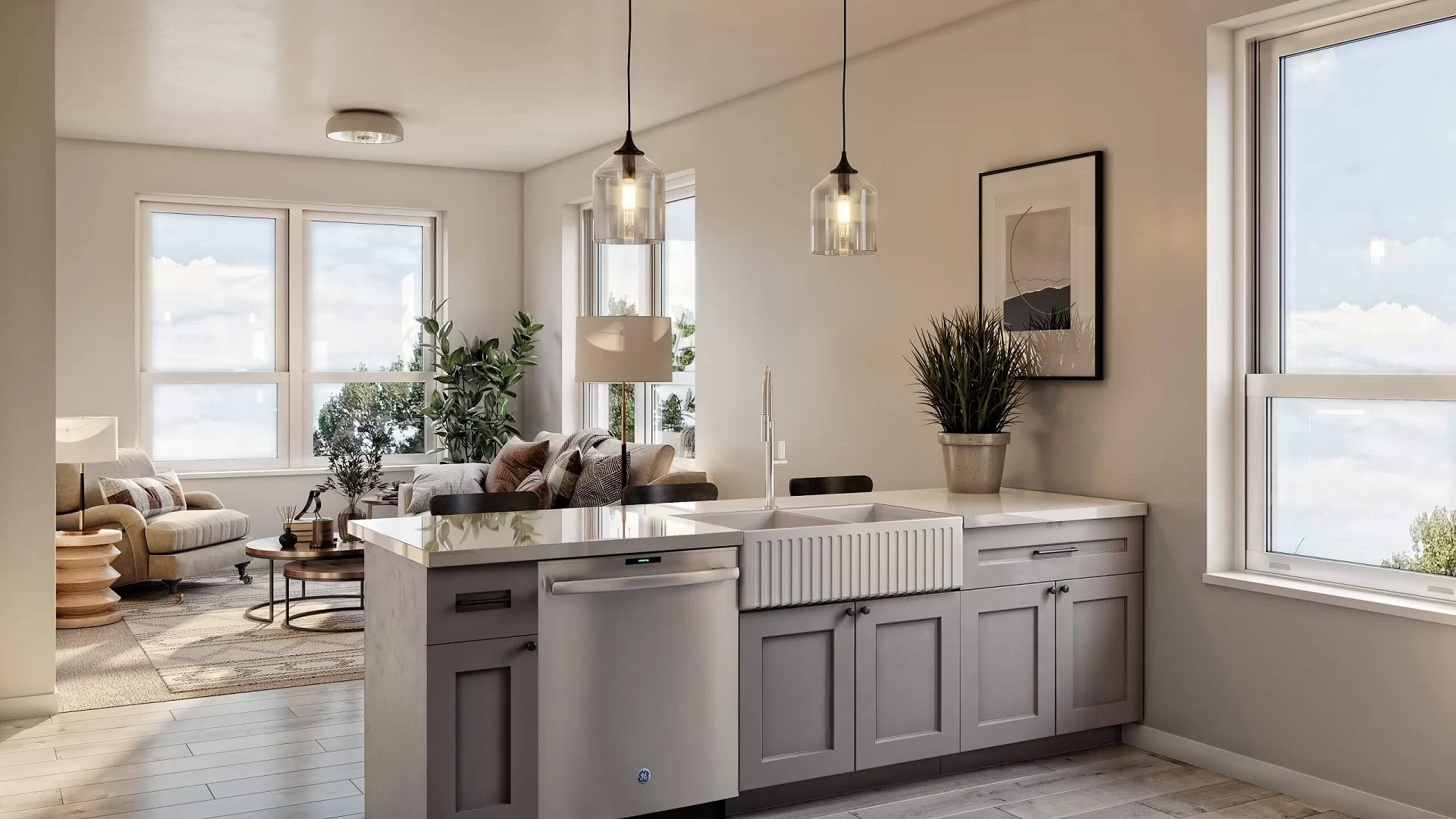 Your online work on branding for your interior design firm should include the usage of SEO (for your website and online portfolio), PPC, and SMM. Make sure to reach out to as many potential clients as possible, to make your firm present where your competitors are, and to have a solid interior design social media strategy. 
Your offline presence might include signboards and ads in the places your target audience is likely to visit often. You can also make use of leaflets and get published in renowned design magazines. For that, you must use flawless visuals, so make sure you have top-notch photos and 3D renders.
Do everything in your power to foster connections and make people want to recommend you. The clients who came to you upon recommendation will trust you the most from the very start. They will be more likely to accept your pricing without questions and recommend you to their acquaintances. 
Get your project estimated in just 1 hour - fill out this brief!
Successful branding for an interior design firm is vital for attracting ideal clients. Building the brand includes many steps from collecting info on your audience and competitors to fine-tuning your services to choosing relevant marketing channels. Also, it is important to make it comfortable for your prospects to communicate with you. And, finally, you should develop brand identity and use PR. Cutting-edge tools such as 3D visualization can help you with that.
Want to ensure your marketing materials and portfolio are always on-brand? Contact us at ArchiCGI for interior rendering services. We will save your time & money while delivering breathtaking CG visuals of your projects! 
---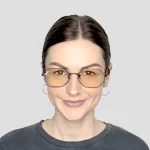 Nataly Cher
Senior Social Media & Email Marketer
Nataly's ambitious nature and creativity play a key role in her ability to create engaging content and highly successful targeted campaigns. Outside of the office, Nataly indulges her love of photography and plays with her joyful Jack Russel terrier, Mario.