How does an interior design business establish a strong social media presence that will bring clients? By now, every specialist knows that simply sharing some pictures on Facebook or Instagram from time to time is not enough. There's a science to successful SMM that one needs to master. It's all about building an effective interior design social media strategy tailored to the needs of a business. But how does a designer create one?
In this article, we'll describe 9 essential steps of developing a strategy for successful social media promotion for interior design specialists. Also, we'll share insights on how using 3D architectural visualization can help you fulfill your plan flawlessly. Now, without further ado, let's take a look at the 9 milestones of building a client-bringing social media presence!
#1. Define Your Target Audience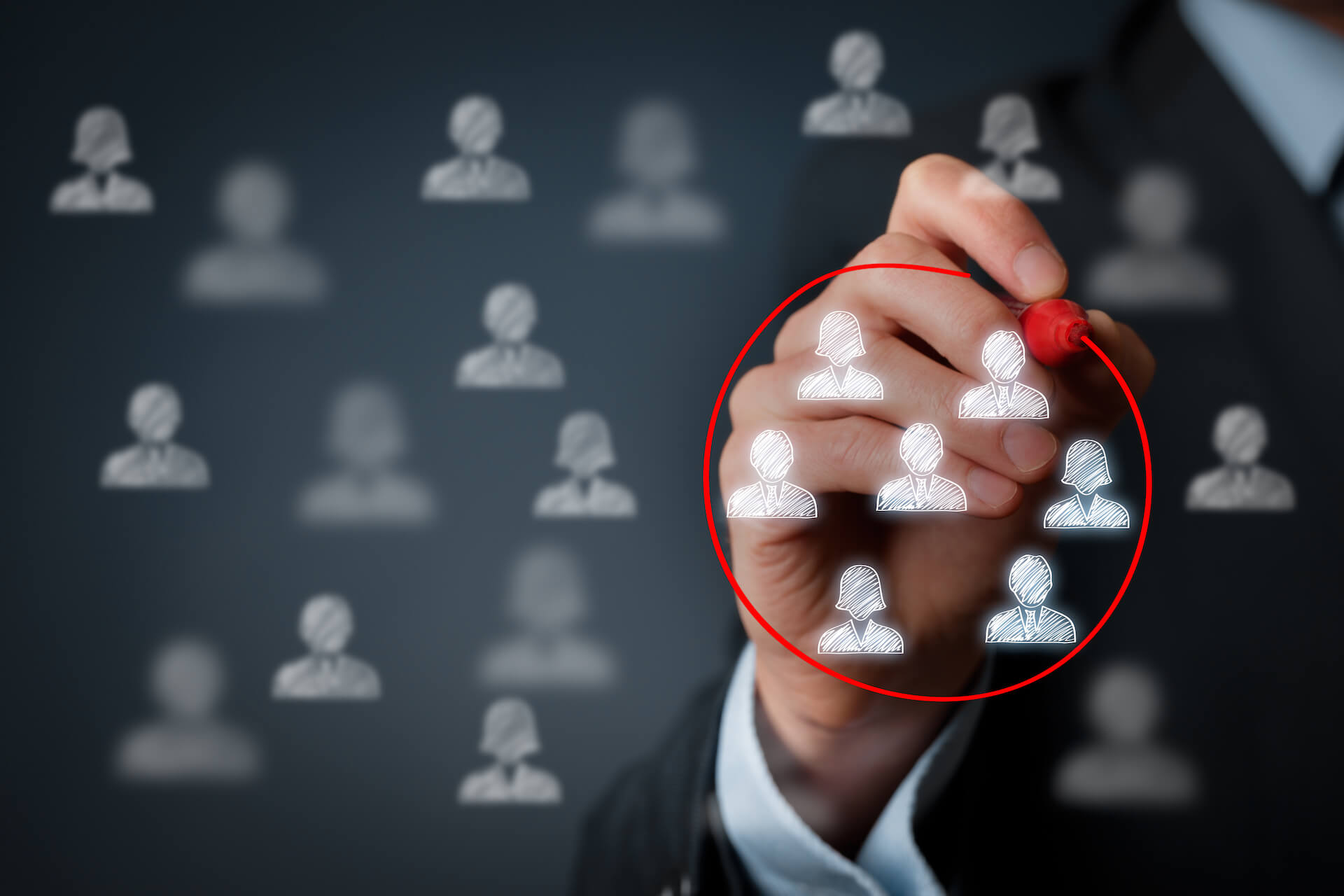 First things first, you need to determine who you want to address with your social media marketing activities. For that, you must define who your customer is and which of their pains and needs can be solved with your services. You can use the Jobs to Be Done Method that helps to understand the positive role your work can play in your customers' life and then express this value through your content. Or you can apply Persona method, where you create a detailed profile of your ideal client and then tailor your content to suit their tastes. This way, you'll be able to tell them about the benefits of choosing you as their interior design expert in the most effective way.
#2. Analyze Your Competition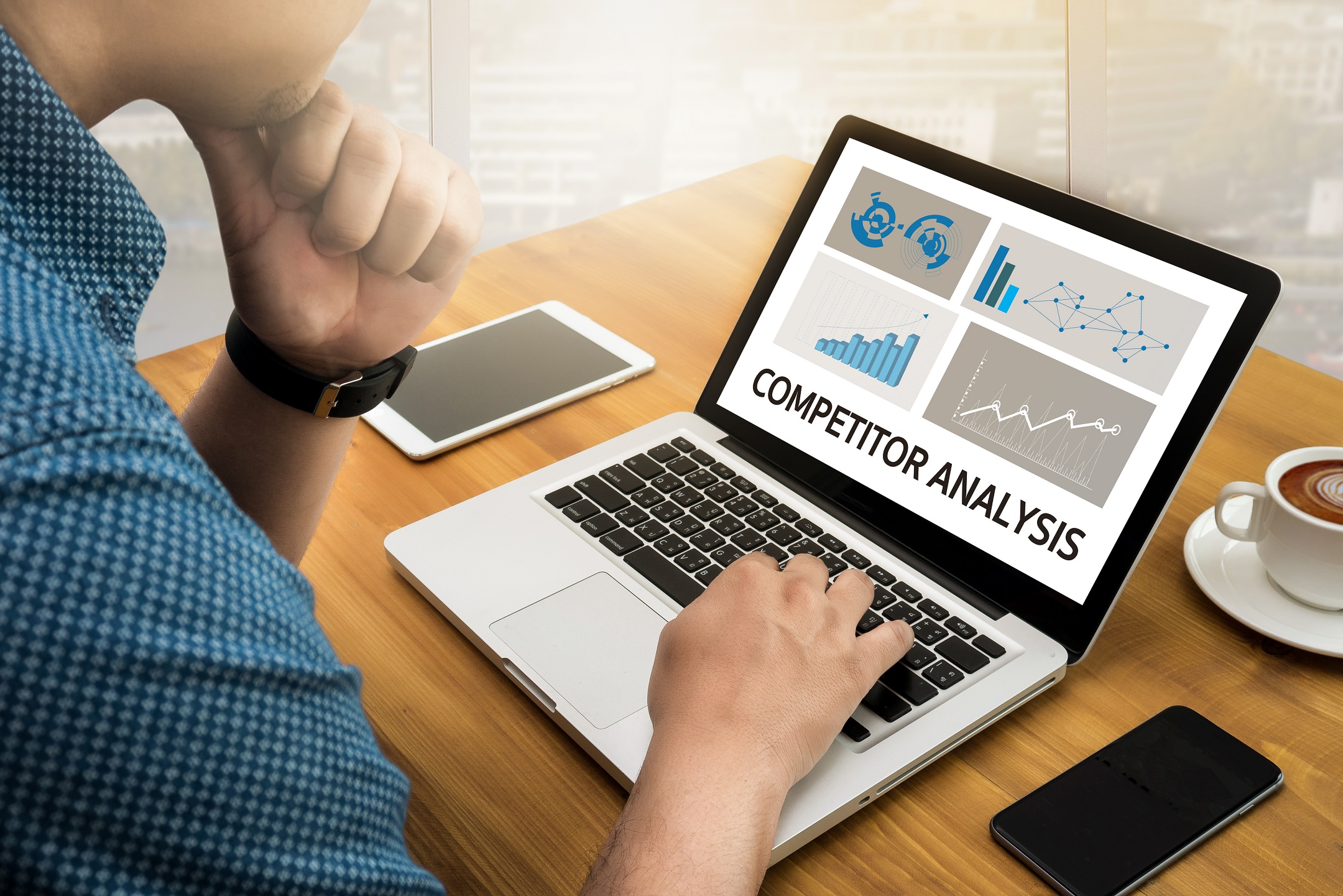 The next step in developing an interior design social media strategy is analyzing your competitors. You can learn about the SMM activities of other design firms or independent specialists, as well as find out about available alternative solutions. For instance, many people consider a DIY home renovation and browse social media to find free interior design tips and tutorials.
To sway them into hiring an expert, you can create educational social media posts, such as comparisons between working with a professional and doing the job on one's own. Also, you can see what your competitors are posting about and make your own, more informative publications on the same topics. Or you might want to shine a light on a new hot topic before everyone else does. It will allow your audience to understand your level of expertise, as well as your approach to work and professional ethics. As a result, they'll be more likely to consider hiring you for their project.
#3. Conduct a SWOT Analysis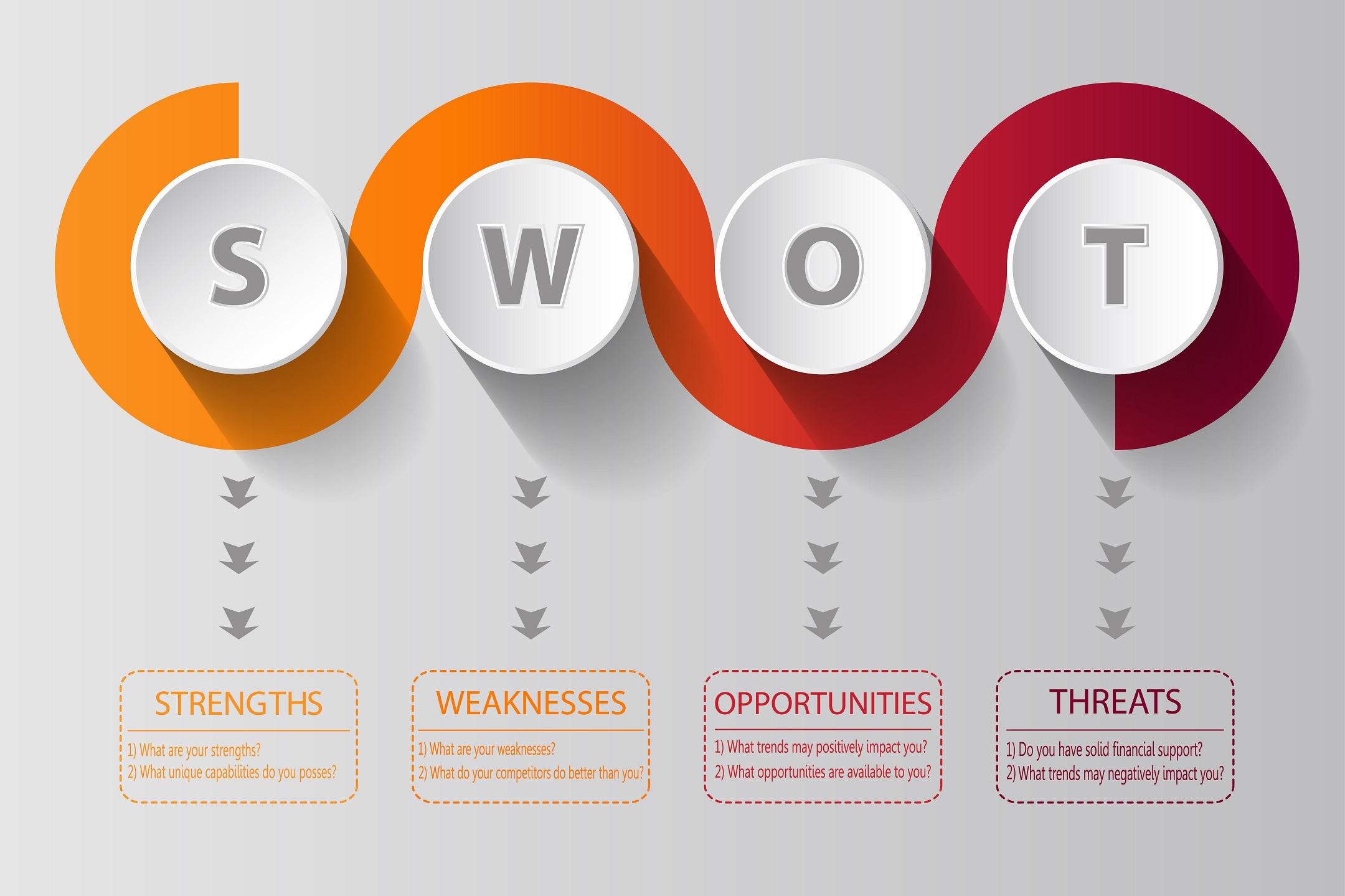 Doing a SWOT analysis helps to determine a business's strengths, weaknesses, opportunities, and threats on the market. It's a crucial step in building a successful interior design social media strategy, as it allows you to clearly see the advantages and flaws of the services you provide. And, most importantly — what you can do to improve your chances of getting more clients with amazing projects.
After conducting a SWOT analysis, you'll know the strengths you need to play up and the weaknesses you need to either minimize or present in a different light. For instance, you offer a wide range of services from creating an original design to replanning spaces and overseeing the construction or renovation process. That's your strength. But this kind of work doesn't come cheap, so your prices are quite high. That's a weakness. In this case, you should emphasize the benefits your clients get with the full package of interior design services. Tell your social media audience how convenient and stress-free it is to work with you. Make them really want that experience, and they'll be ready to pay for it.
Take your design presentation to a new level with interior rendering
Furthermore, the SWOT analysis will let you see your opportunities on the market, as well as threats. Knowing those will help you adapt your social media strategy to the constantly evolving demand. For instance, you can show that you're open to working with different styles and trends to attract a wider audience of potential customers.
#4. Set Clear Goals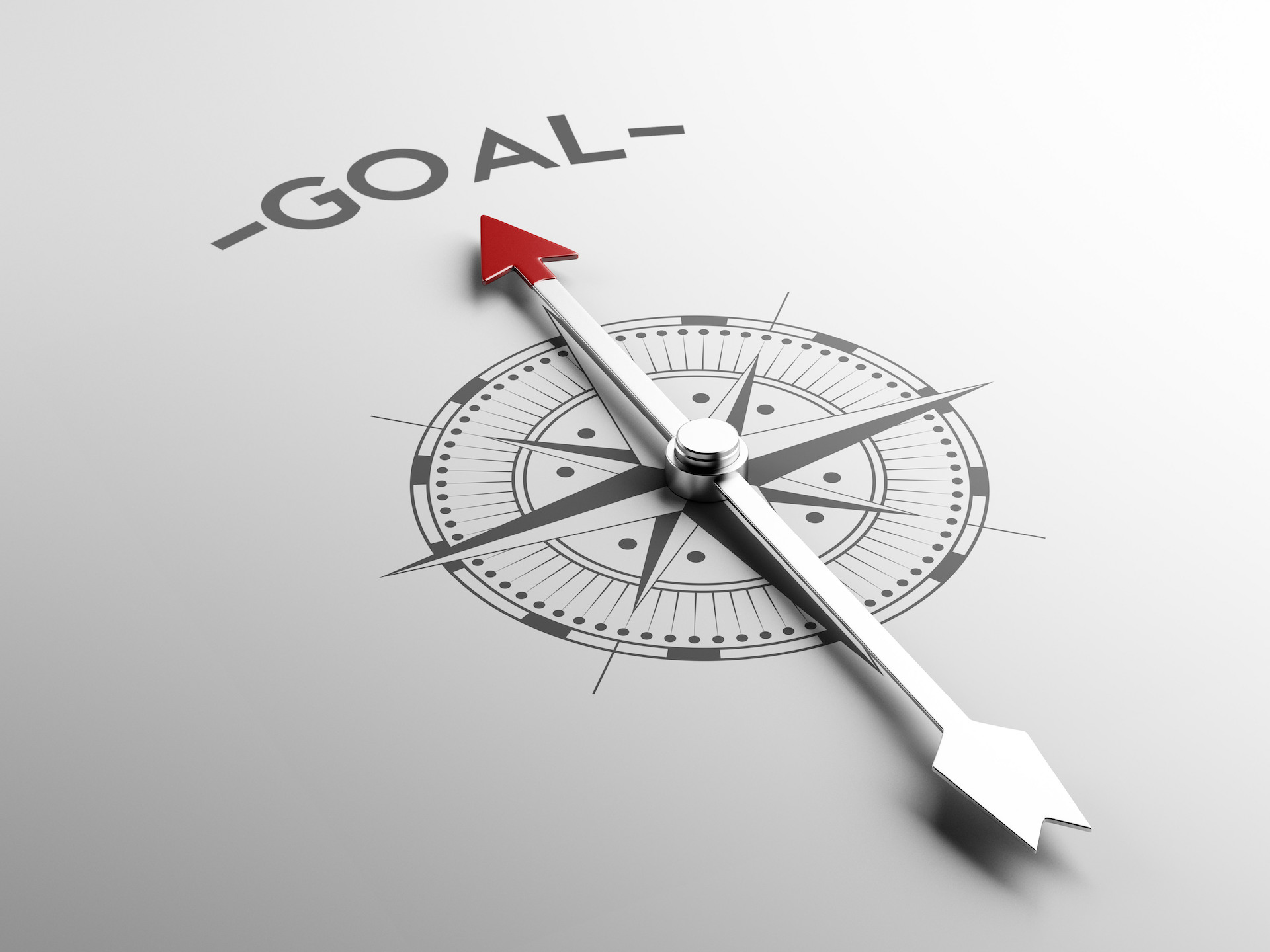 The next step in creating a successful interior design social media strategy is setting particular goals for what you want to achieve with it. For instance, you can aim your efforts at increasing brand awareness, getting leads or converting leads into clients. In every case, you'll need to have a different set of activities and kind of content. So, take your time when creating a plan and think about both short- and long-term goals.
Also, when it comes to content marketing for interior designers, it's always better to break down big tasks into smaller milestones. For example, you want to increase the recognition of your brand. In this case, you can set such intermediate goals as reaching a certain number of followers, getting featured in posts and stories of particular influencers, etc. This way, you'll be able to see the progress long before reaching the final target.
#5. Approach Your Goals Strategically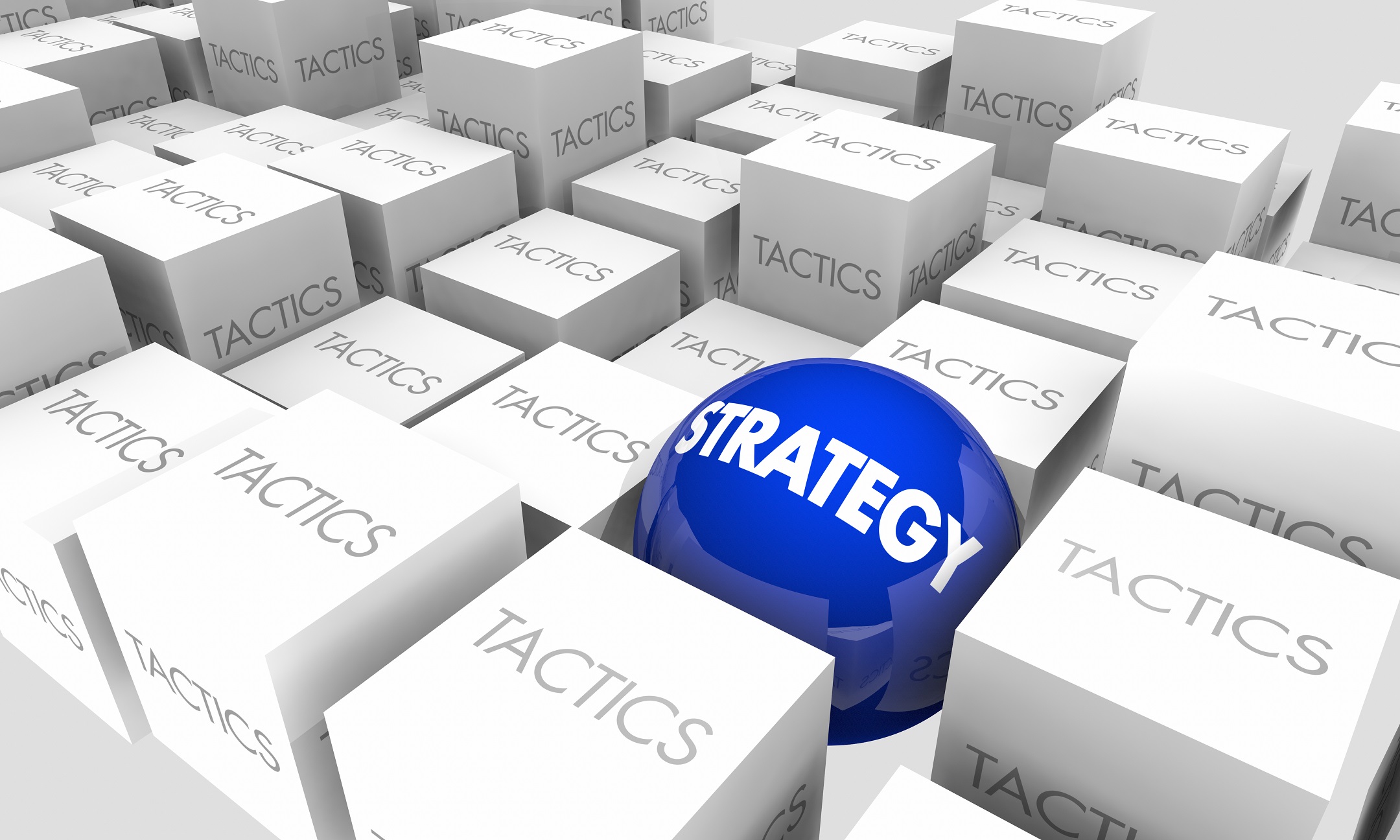 When you've set your goals, it's time to come up with a plan on how you're going to achieve them. First of all, you need to define your USP — unique selling proposition. It's all about finding a feature of your offer that makes it superior compared to those of your competitors. For instance, if you specialize in a certain niche, like creating green designs, that'll be your USP. In that case, you can tell your followers how you choose the materials, furniture, and other products to design sustainable interiors. Sharing the thoughts behind your concepts, you'll communicate to your potential clients the core values of your business in an interesting and entertaining way.
Another integral part of developing an effective interior design social media strategy is deciding on the platforms where you will be promoting your brand. You can choose from the likes of Facebook, Instagram, LinkedIn, YouTube, Twitter, Houzz, Behance, Pinterest, etc. Those are some of the most popular choices of social media for interior designers worldwide. You just need to keep in mind that every platform has its specifics, so you'll have to adapt your strategy to each platform you use. And finally, you need to determine what role your social media marketing activities are going to play in the overall purchase funnel.
#6. Create a Content Plan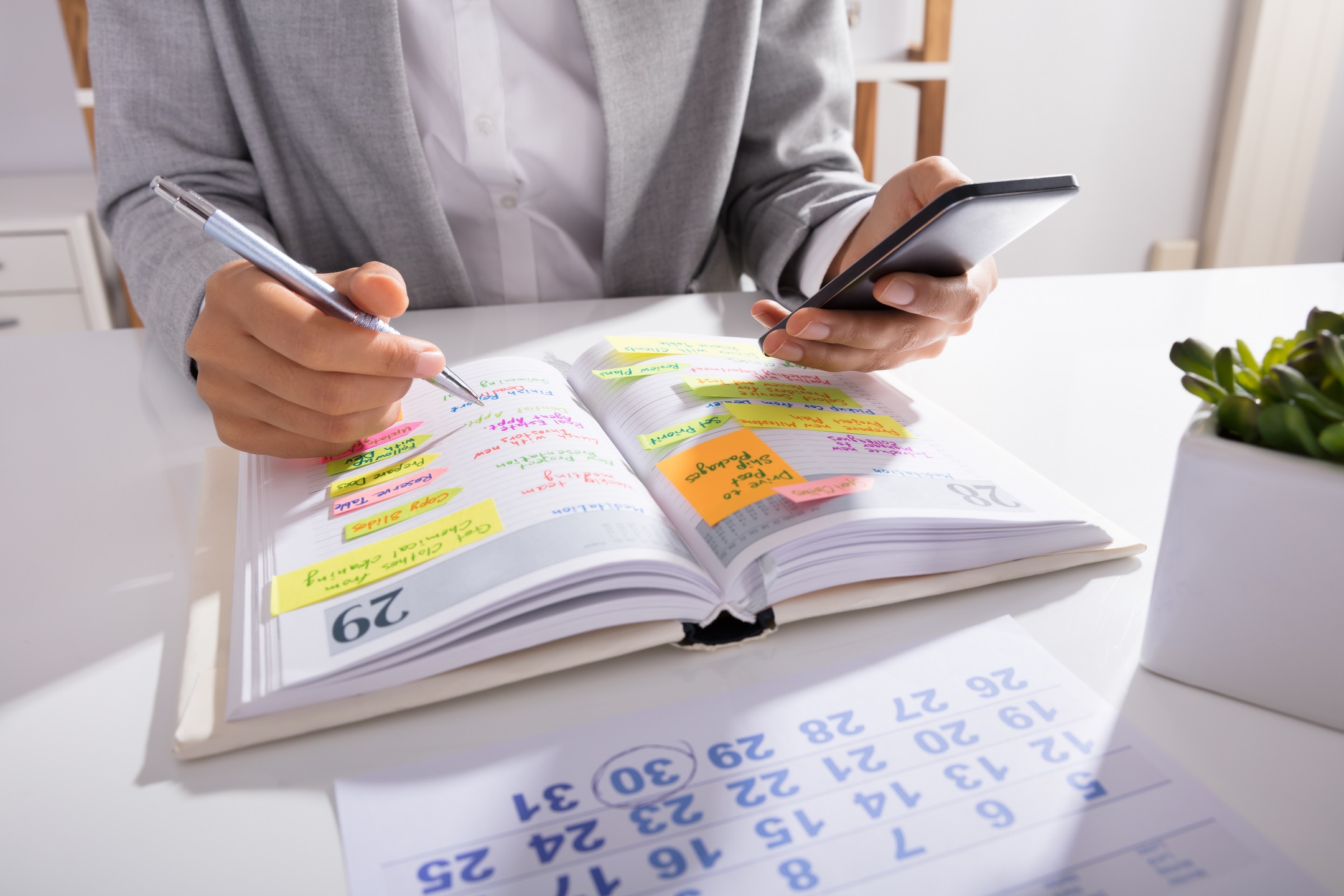 When you've planned your goals and ways to achieve them, it's time to think about the content you're going to post. Ideally, if you want to design a powerful strategy, you should develop a content plan for an entire year. It should describe the kinds of posts you're going to make, as well as exact dates and time for each of those. Also, it's better to come up with several recurring themes for your publications.
For instance, you can regularly share behind-the-scenes looks at your current projects, decoration tips, conceptual ideas, and so on. From the followers' reactions, you'll be able to tell what kinds of content your readers and viewers like the most. And they, in turn, will know what to expect from you, so they'll be more likely to become long-term subscribers. Plus, it will make your feed structured and organized.
#7. Make Sure You Have Enough of Attractive Visual Content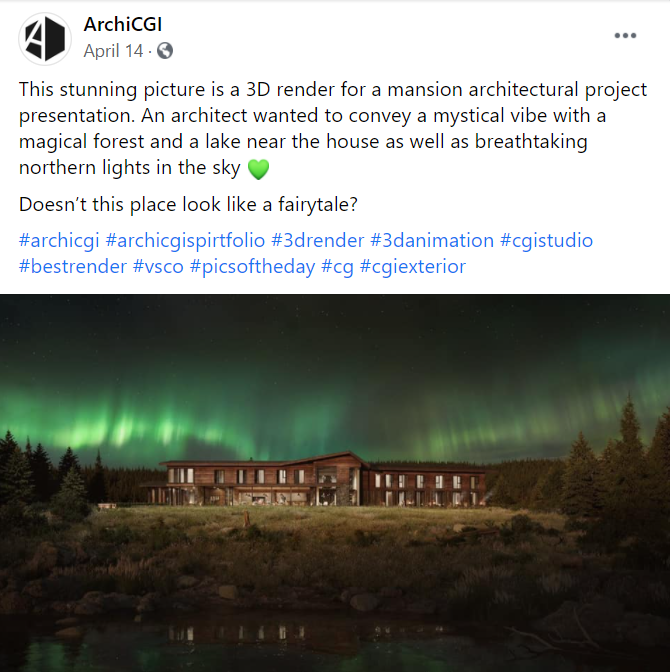 Impressive visuals, be it still images or videos, are key to a successful interior design social media strategy. So, you have to make sure you have plenty of eye-catching imagery to post on a regular basis. The number one tip here is — don't use stock photos and videos. Ever. Instead, to showcase your completed projects, it's best to hire an interior photography specialist, and maybe even an interior stylist as well.
And when it comes to showing projects that are still in progress or exist only as concepts, the best way to do it is to use 3D visualization. With photorealistic CGI of your interior design works, you can absolutely dazzle your audience with your skill. Because high-quality CG images can convey every nuance of a project from room layout to the way finishing materials work together. Moreover, 3D visuals made by professionals will always look crisp and on-brand thanks to the possibilities of digital visualization and editing.
#8. Plan Your SMM Budget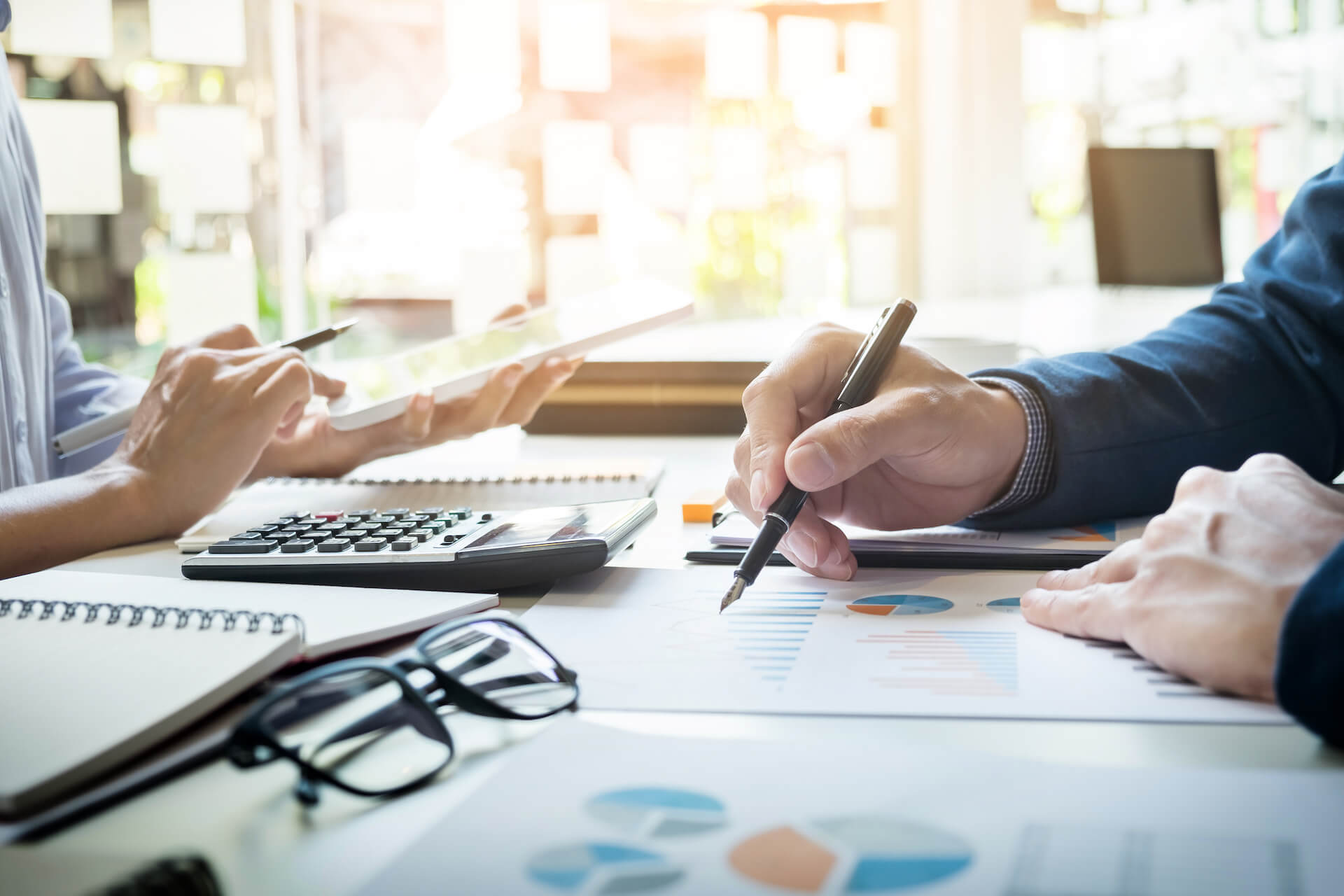 To make sure you'll be able to fully implement your interior design social media strategy, you must determine the resources you'll need to get all the content you've come up with. That includes human, technical, and financial resources. For instance, you'll definitely have to hire an interior photographer. So, you need to include the cost of their services in the budget. And if you're also planning to work with an outsourcing 3D rendering studio, you should consider those expenses too.
Then, you'll probably want to hire an SMM manager to oversee the implementation of your strategy and a copywriter to write compelling text for your posts. And, finally, you'll need to allocate some resources to paid targeted ad campaigns. As you can see, there are quite a few things to consider, but meticulous planning is necessary to ensure the success of your social media strategy.
#9. Decide How You're Going to Measure the Results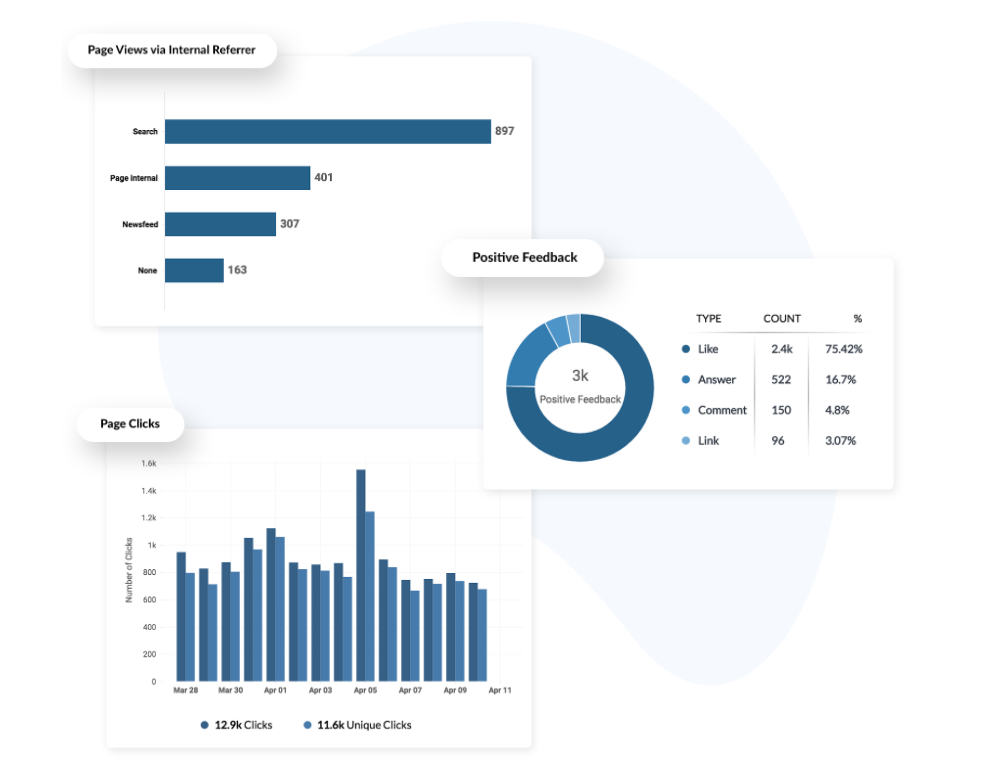 At this point, you're almost there. The only thing left to do is to decide how you're going to measure the results of your social media campaigns. You must set the exact metrics you're going to analyze and know how often you're going to do it. For example, you can measure the number of leads you got from your social media channels every month.
Also, you should decide in advance what specialized tools and software you'll be using for analytics. Some of the most popular ones include Google Analytics, HubSpot, Sprout Social, Hootsuite, Zoho Social, and Semrush. Using those, you'll be able to regularly measure the effectiveness of your activities and constantly improve your SMM practices.
This is it! Now you know the 9 essential steps to building an impactful interior design social media strategy. It might seem like a lot to take in in one moment, but actually, it's much easier than it seems. You just need to stay methodical and true to your brand. And when people see how much you love what you do, they'll feel lucky to become your clients.
Looking for professional 3D rendering services to send your social media promo campaign into the stratosphere? Contact us at ArchiCGI and get mind-blowingly photorealistic 3D visuals at supersonic speed!
---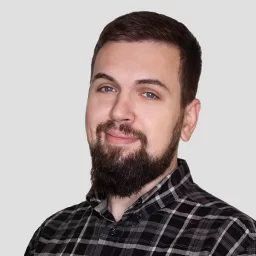 Jimmy Ward
Marketing Specialist, Media Buyer
Jimmy is the senior magician of media and stunning ads. He loves a good joke, his beloved dog Mario and craft beer. But don't be fooled by his smile: Jimmy is ruthless when it comes to lead generation.