Architecture business is one half developing brilliant designs and one half building cooperative relationships with clients. But finding mutual understanding is not always easy. It can happen that a customer constantly changes his or her mind, which complicates the workflow. Or a potential client had worked with an unreliable contractor in the past, so now he or she is reluctant to trust an architect's abilities and doubts every solution offered. The list goes on, so here is the question — how to win the loyalty of such prospects?
An architectural 3D visualization studio can provide powerful tools for the job. We believe that realistic 3D house renderings make communication with difficult clients much easier at every stage of cooperation. From the first contact to getting a project approved, here's how CGI is a game-changer!
#1. Realistic 3D renderings help establish a relationship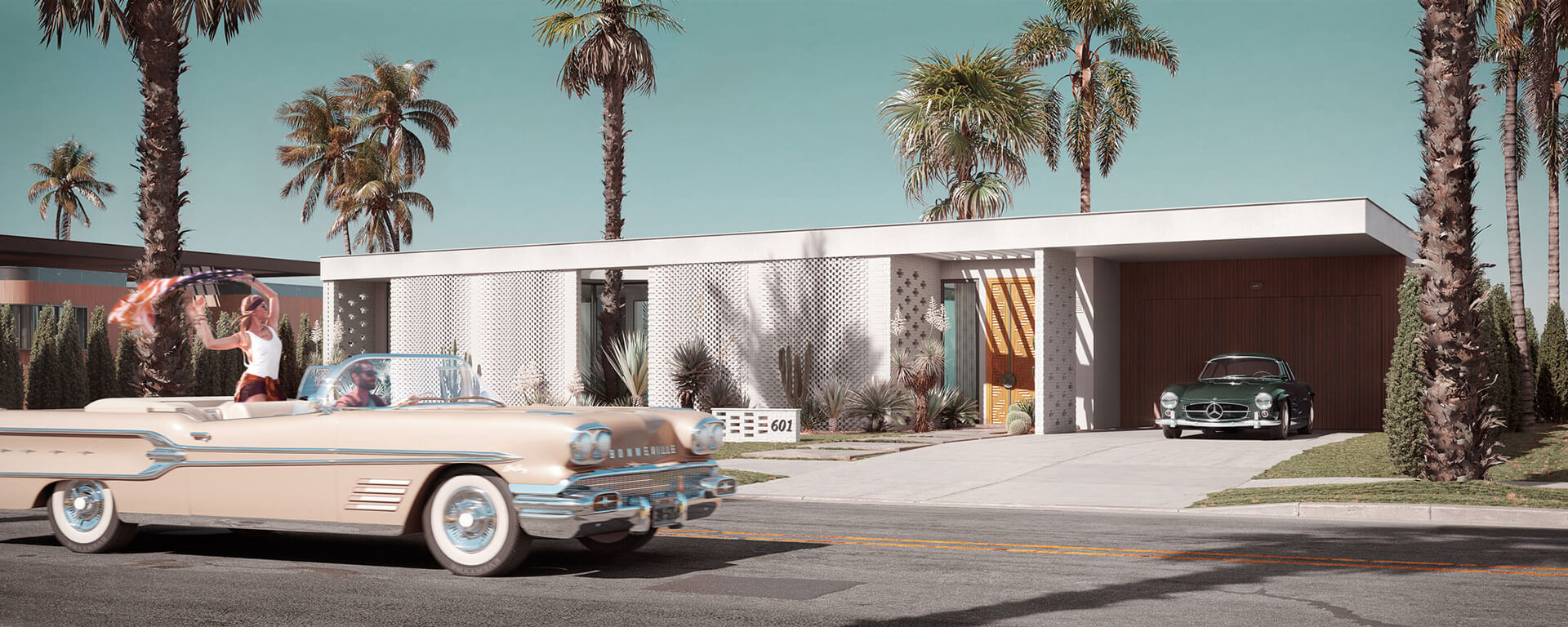 Clients have different goals and backgrounds, and they won't always be cooperative from the very beginning. They have specific requirements, and the first thing they look out for in their potential contractor is how well he or she can cater to those needs. That is why the primary step of any project is properly introducing the architecture specialist to a client. For this, architects need comprehensive portfolios. 
A portfolio must immediately give a general idea about an expert's skills and specialization. Perhaps a client is looking for a professional who can create a specific type of building — a baroque-style mansion, for instance. This is where realistic 3D house renderings give an edge to architecture professionals. High-quality CGI can precisely visualize the result of their projects, even if they are not approved and exists only as blueprints at the moment. As an added benefit, a portfolio that showcases specialization will weed out difficult clients that seek for an expert with different expertise. So, architects won't have to discuss the projects that do not suit a niche they work in
#2. CGI optimizes the process of setting goals and deadlines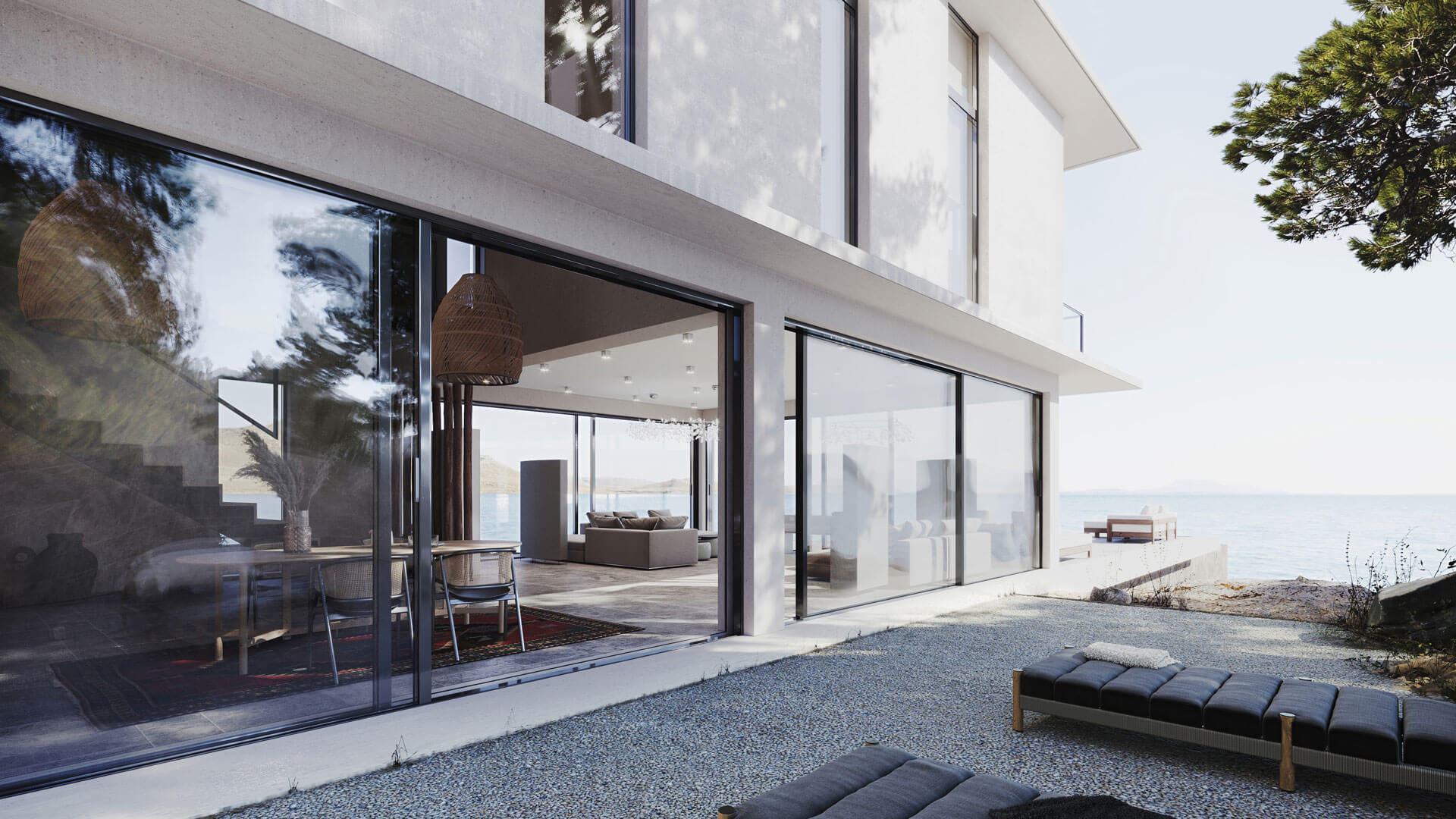 The initial contact may be successful, but establishing project goals is the most difficult step in the project. Why? This is the part when the majority of difficult clients make their problems apparent, and this is where most potential contracts disappear. Sometimes the person is indecisive about building details and changes his or her mind each next conversation. Another common case is a customer that wavers on deadlines, either delaying them or unnecessarily rushing the process. Fortunately, realistic 3D house renderings can help sort out all these problems.
A 3D architectural visualization of a building allows unbound creativity and easy customization of design. Implementing changes to 3D house renderings can be done on the go, so it's possible to produce multiple iterations of the same scene. This makes working with indecisive clients a piece of cake since the architecture specialists can offer them several options to choose from. As for those who waver on the project's time limit, realistic 3D house renderings can showcase exactly why the construction will be difficult and requires a long term to finish.
Make sure your exterior design project takes your clients' breath away
#3. CGI helps plan a budget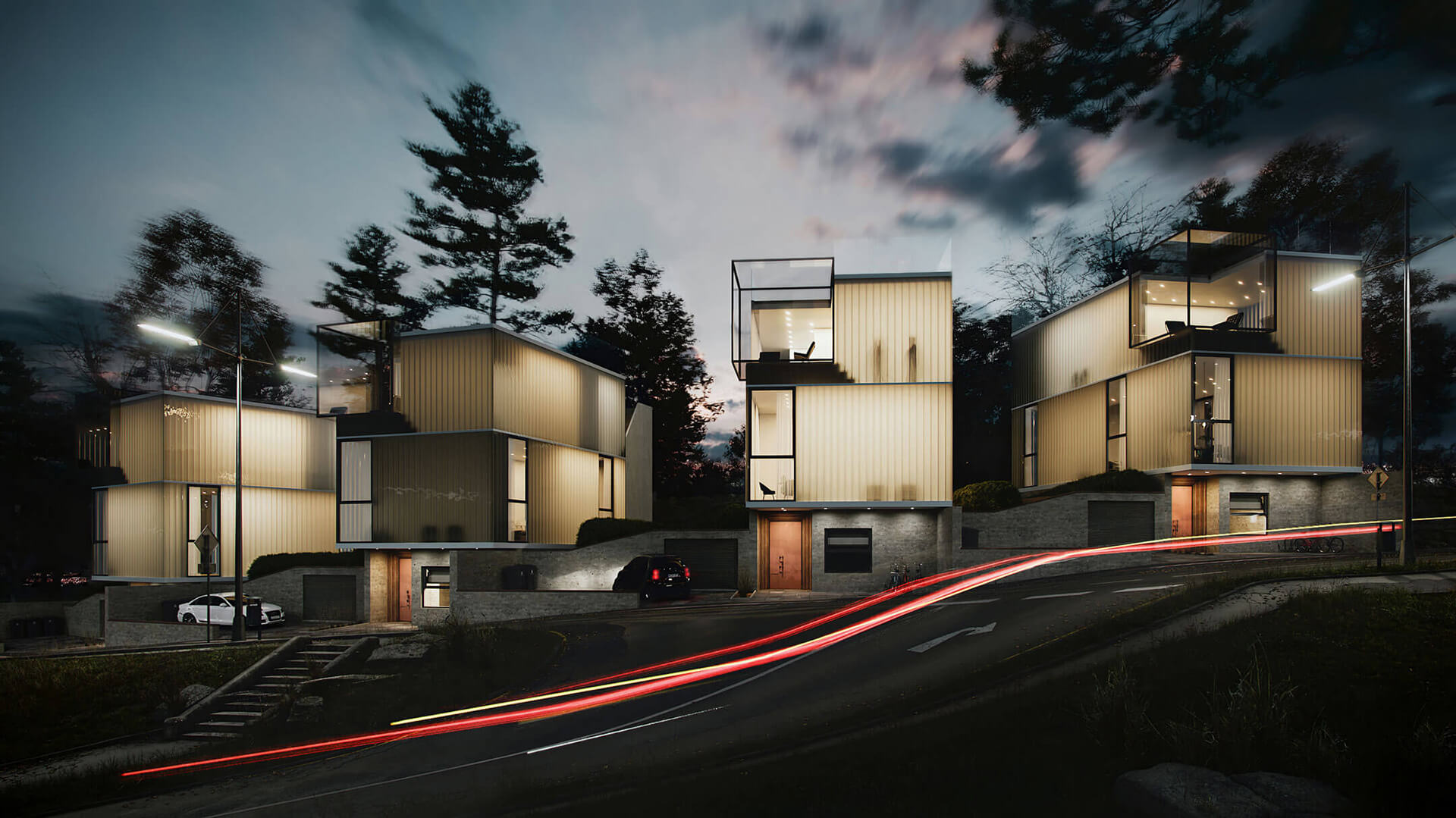 Sometimes, there are house owners who run a tight budget and want to remove crucial features from the design, which is detrimental. Even if the author of the project agrees and bring the clients' idea to life, they will be dissatisfied in the end — simply because it is impossible to deliver the perfect result on their conditions. However, they will probably blame the architect for disappointment. In this case, an architecture expert should come in a way to convince them that the offered project is worth every penny. And realistic 3D house renderings are a perfect tool for that.
First, an architect can show 3D renders that reflect the possible consequences of a client's idea. And then, they can showcase realistic 3D renderings with an expert's vision. The homeowners will instantly feel the difference and understand why investing more in construction will ensure good looks and durability of a house. In CGI, all the materials are rendered in a realistic fashion and the location can be shown from multiple POVs. Through such visual storytelling, the customer will understand the true value of the future house and become more cooperative.
#4. Realistic 3D house renderings allow working with feedback effectively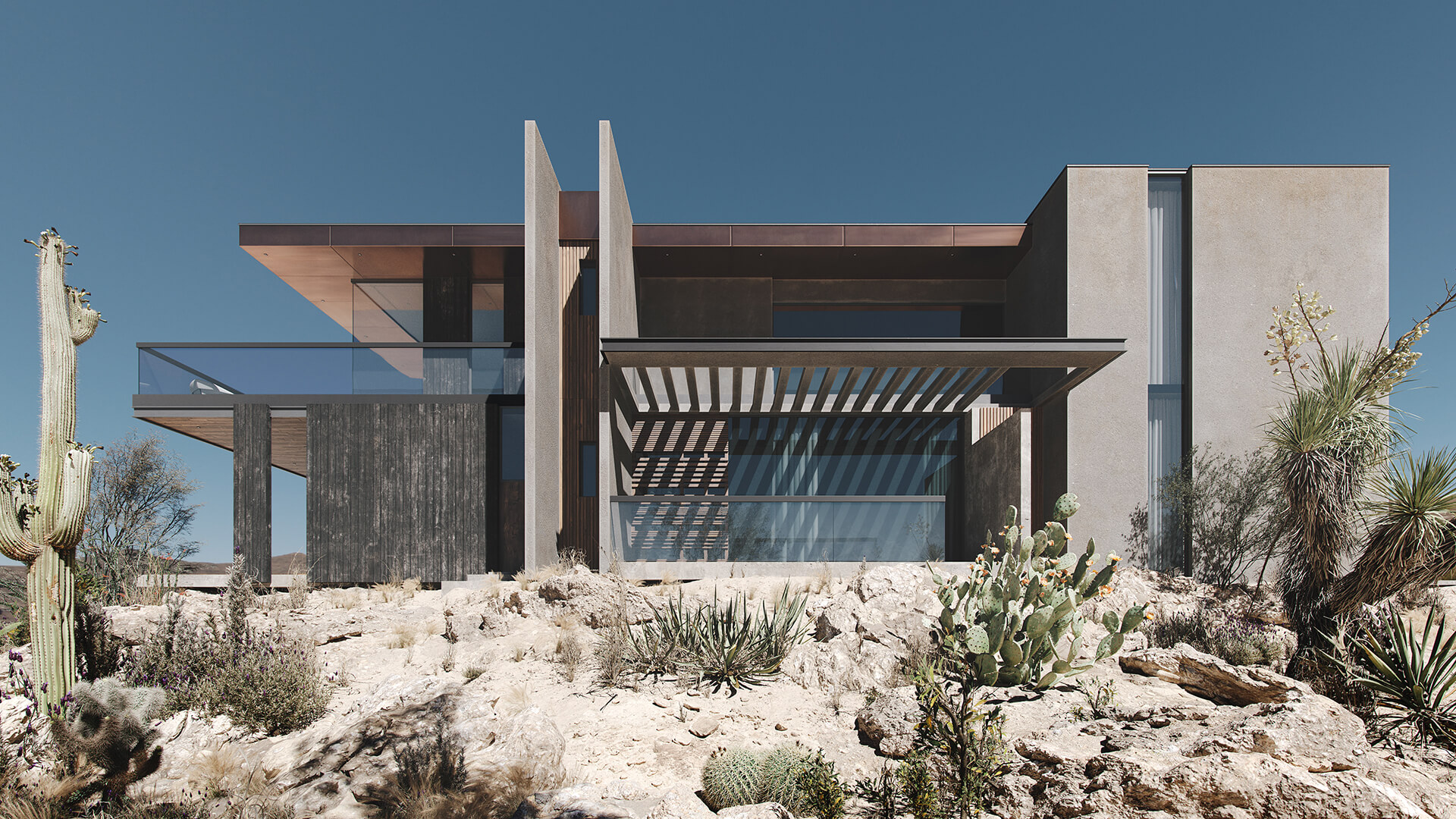 Working on a design is difficult. But managing feedback from clients is sometimes much harder. A customer may have a busy schedule and opt for a "hands-off" approach, which can lead to dissatisfying results. While other house owners can be excessively anxious about the project. They contact the architecture specialist a few times a day to clarify some details, complicating the work process. Sometimes especially difficult clients disregard established goals and want to implement radical changes down the line. Working with all these kinds of feedback becomes much easier with realistic 3D house renderings. How so?
That is because whenever a client gives feedback, a project can be corrected easily and quickly with the help of CGI. Minor edits to the design can be implemented in a 3D render within a couple of hours, allowing the customer to see the updated result in the shortest terms. This way, the house owners and the architect are always on the same page. 
#5. Realistic renderings help nail a final project presentation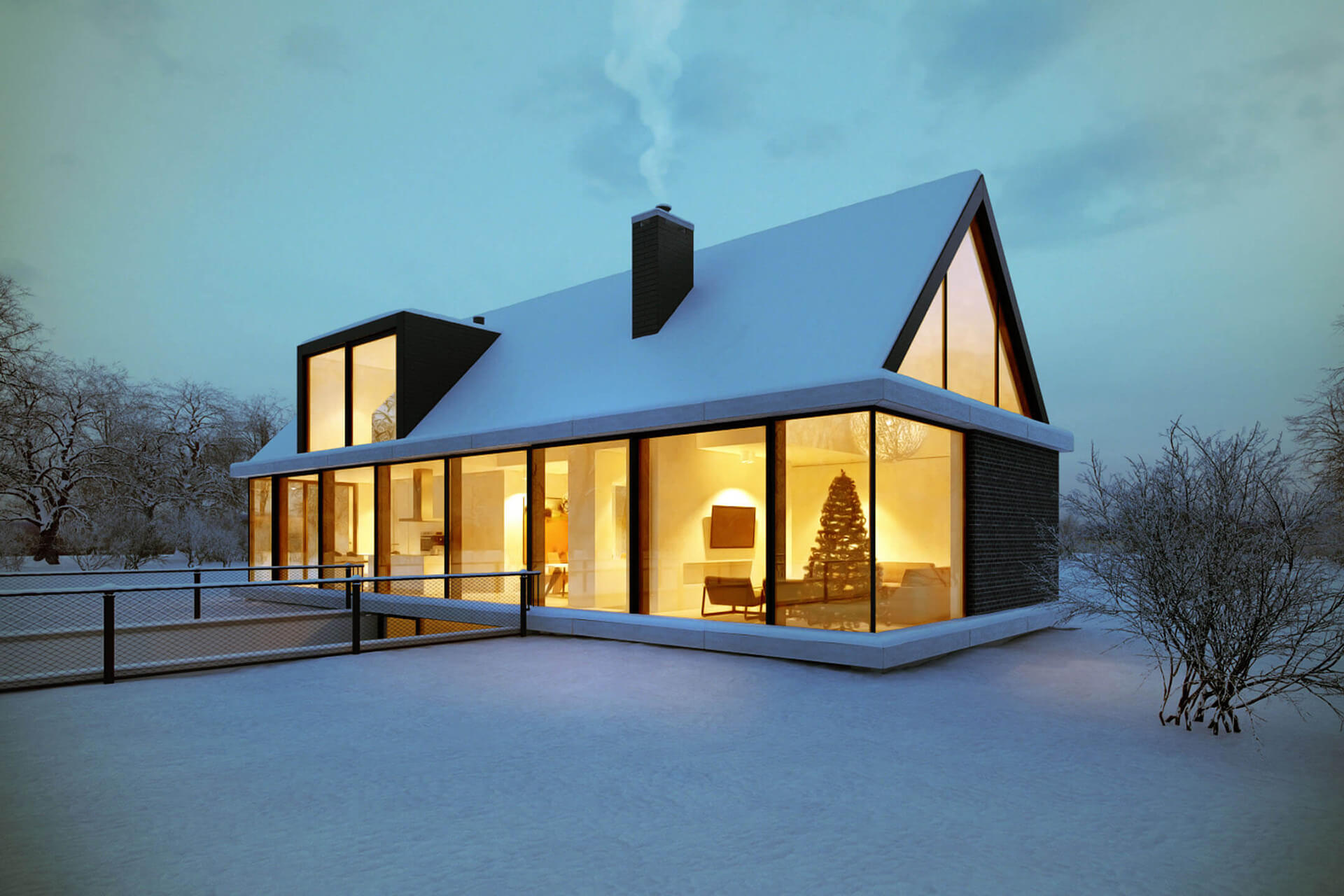 And now, the final step — rolling out the finished design. For this, the author of the project can order several realistic 3D house renderings, showcasing the future building from various POVs. Close-ups, panoramic shots, and bird's-eye views are great for demonstrating the selling points of a building, but the presentation can be made even more impressive. The exterior can be visualized during different seasons and times of day, providing viewers with a dynamic timelapse-like experience in a 3D animation. It's also possible to add a 360-degree view or a virtual tour, leaving the client breathless. But even regular realistic 3D renderings are bound to impress even the pickiest customers, cementing their loyalty and paving way for new projects down the line.
Understanding and catering to the needs of difficult clients is key to turning them into loyal ones. Residential CGI is a perfect tool for that. A vast portfolio full of gorgeous 3D renders helps house owners understand an architect's specialization. When it comes to setting goals and deadlines, 3D visualization will make justifying costs and workload a piece of cake. During design creation, quick edits to the realistic 3D house renderings will help iron out any problems and add new ideas. As a cherry on top, a photoreal CG presentation that features the building in all its glory will impress the clientele and make them willing to cooperate in the future.
Present your architectural project like a work of art with AI-powered CGI
Want to turn difficult clients into loyal ones with ease? Contact ArchiCGI for professional 3D visualization services to achieve it!
---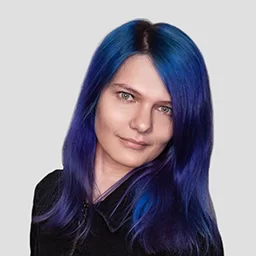 Catherine Paul
Content Writer, Editor at ArchiCGI
Catherine is a content writer and editor. In her articles, she explains how CGI is transforming the world of architecture and design. Outside of office, she enjoys yoga, travelling, and watching horrors.