ADU 3D Rendering: Making CGI for a Spanish-style Bungalow in Los Angeles
We completed this ADU 3D rendering project for Cottage — a San Francisco-based company building a platform for residential construction, starting with accessory dwelling units. They are our long-term clients: we've already worked on almost 20 projects together, which included exterior and interior rendering as well as virtual staging. And the visuals we're gonna tell you about are definitely among our favorites. 
Wondering how our 3D visualization company approaches ADU rendering and how the results of this specific project turned out? Keep on reading!
#1. References and Scope of Work
In this project, we had to make exterior and interior 3D visuals for a bungalow to be built in Los Angeles. Our team received the following references to complete the rendering tasks:
ADU exterior and interior drawings;

2D floor plans;

architectural style reference;

lighting and camera angles preferences;

design mood boards.
The client asked us to make 1 exterior rendering showing the ADU building's front and 2 interior renders showcasing the bedroom and kitchen-living spaces. Let's see the outcome!
#2. Project Results
Here, you can see the exterior front 3D rendering of the ADU that our client initially asked for.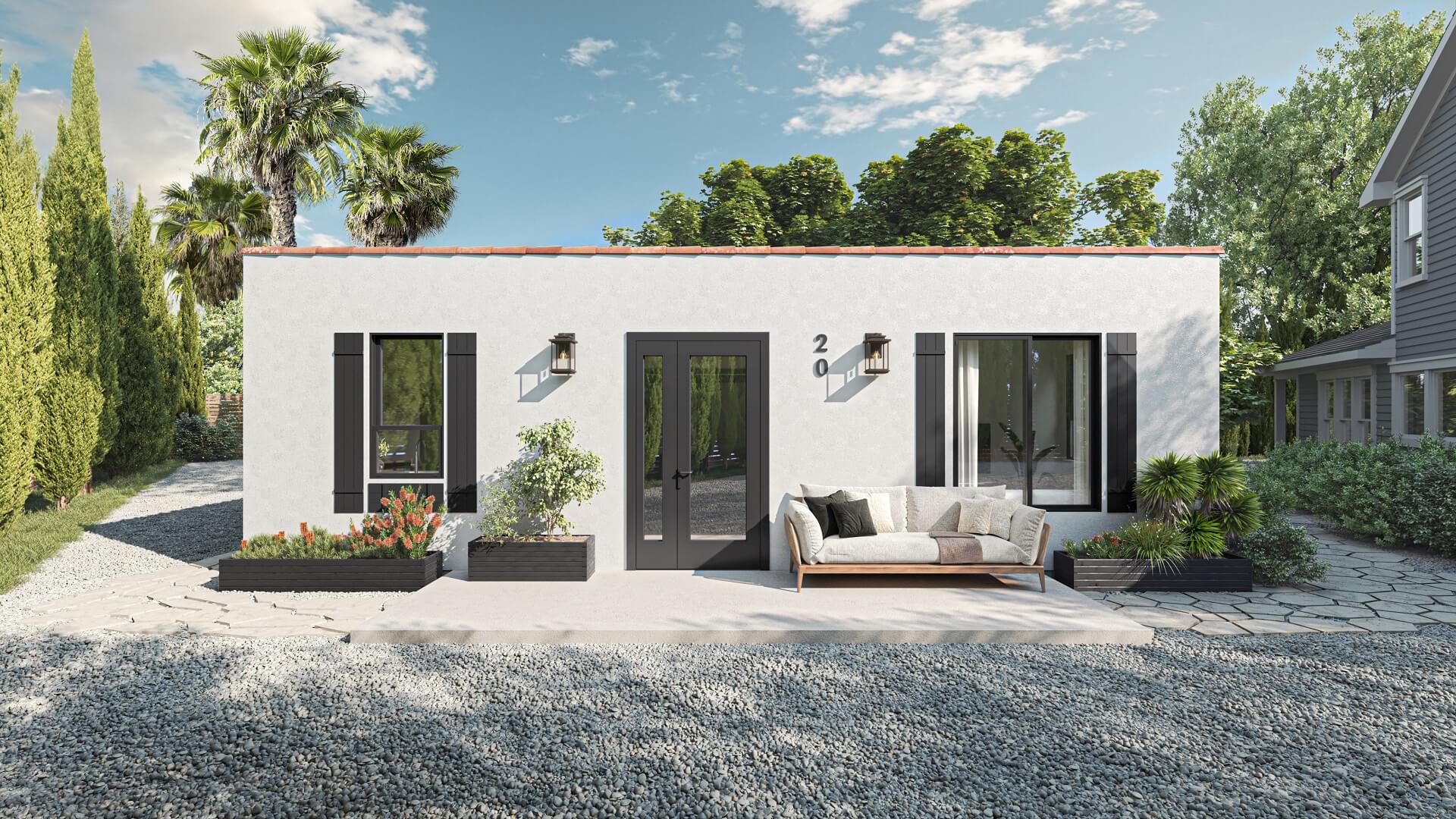 And below is the side view of the ADU that we offered to the client as a bonus. It's worth mentioning that the character model used in it was created specifically for this 3D rendering from scratch.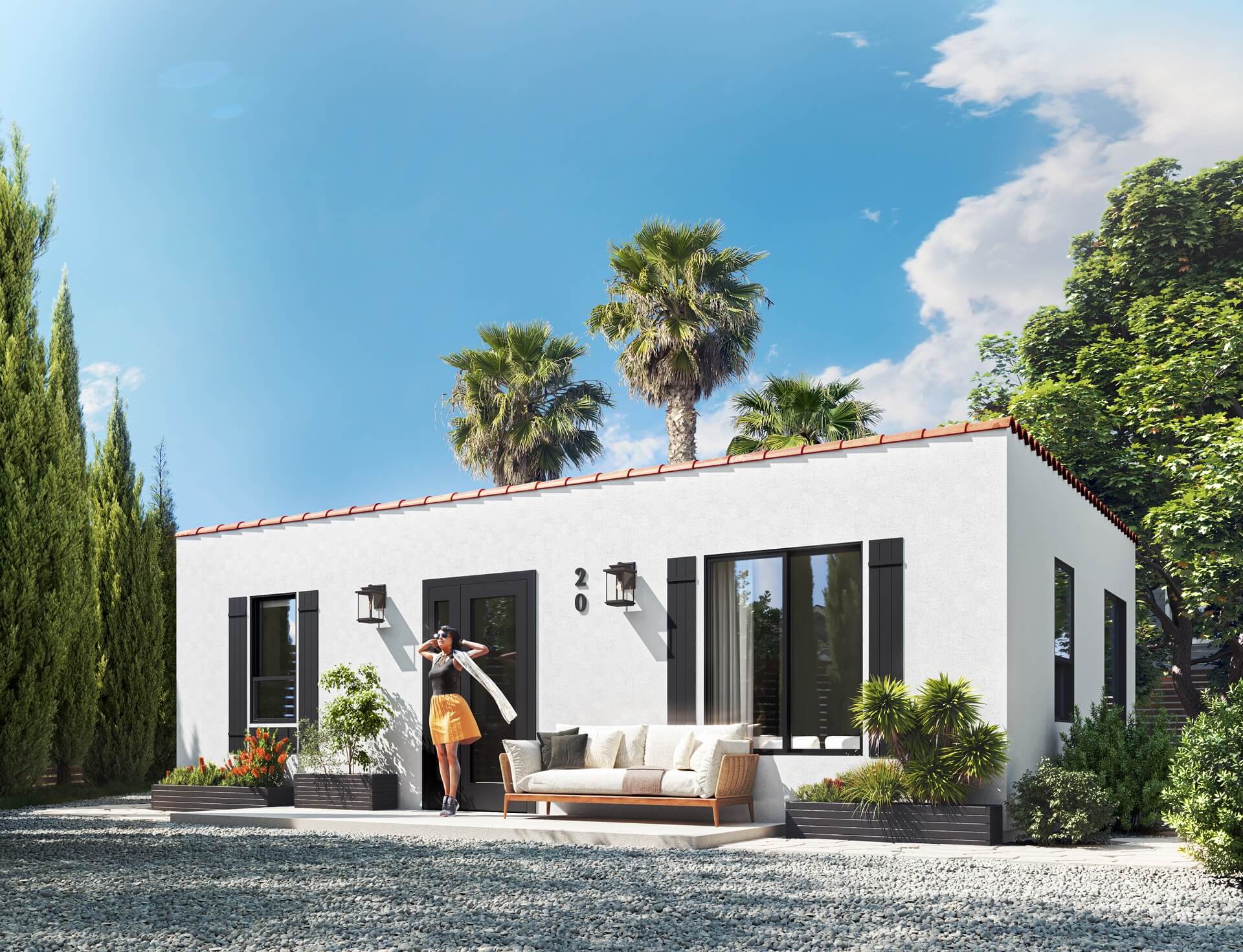 The client loved both 3D exterior images of the ADU. He said that the bonus one was even better for the marketing purpose he had in mind, which was targeting the audience in California. So our impromptu offer hit the bull's eye. 
Now, let's take a look at the interior CGI. According to the brief, we made two visuals, which you can see below.
We made sure these 3D renders were 100% aligned with our client's vision. So, he was all set to launch a stellar marketing campaign.
#3. Marketing Uses of ADU 3D Rendering
All the ADU CG imagery made within this project was extensively used by the Cottage company on different marketing channels.
First of all, the brand shared an article about this bungalow design on its website. The article featured the renders we made.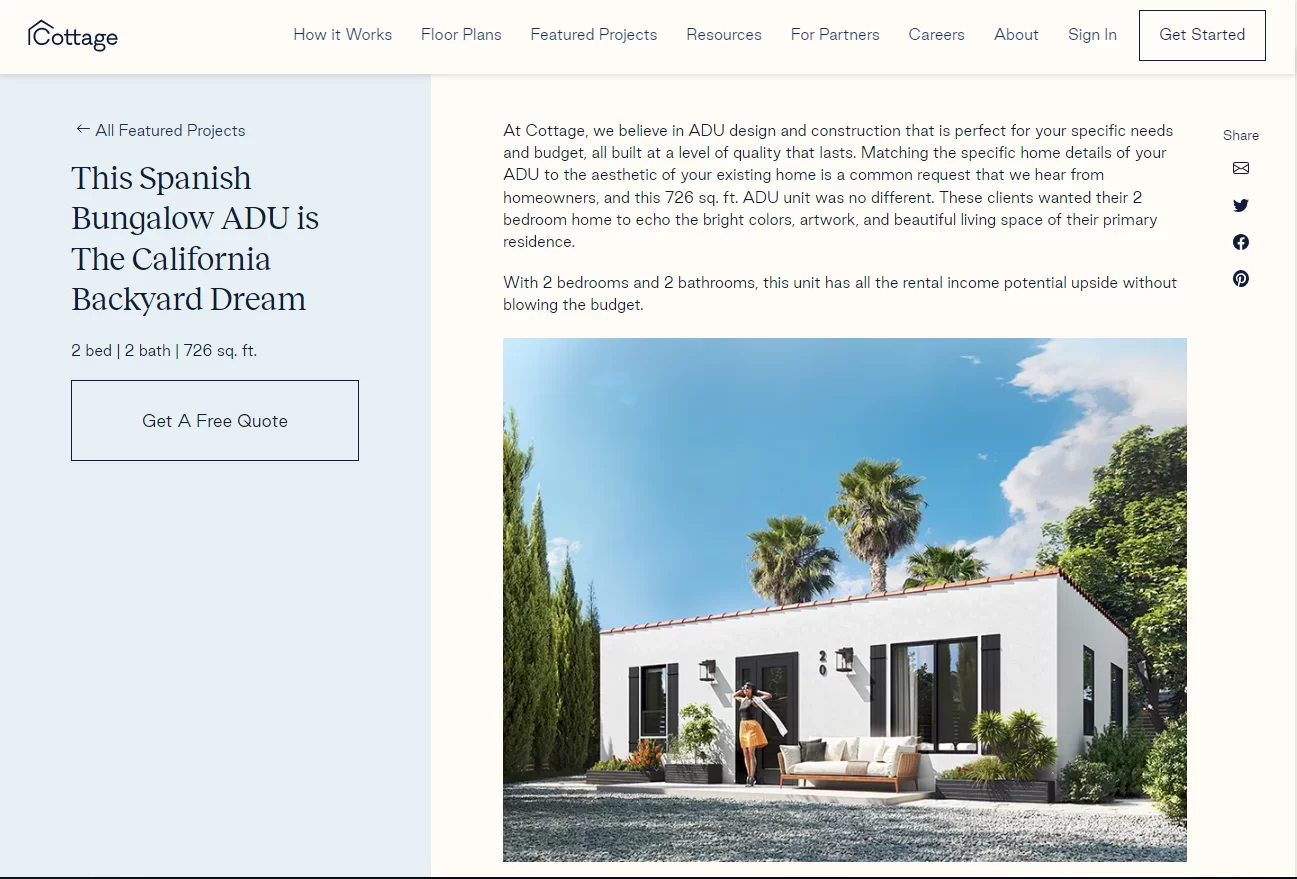 #4. Results of Other ArchiCGI's Projects Completed for Cottage
In the course of our work together, we have created more than 120 visuals for Cottage. Here are some of them.
We are grateful to the Cottage team for choosing ArchiCGI, and we're always eager to work on more projects together!
Get your project estimated in just 1 hour - fill out this brief!
Looking for 3D rendering services that will help you win your target audience's hearts in an instant? Contact ArchiCGI today and book a free demo with one of our managers!
---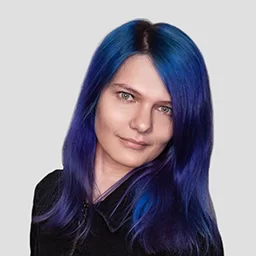 Catherine Paul
Content Writer, Editor at ArchiCGI
Catherine is a content writer and editor. In her articles, she explains how CGI is transforming the world of architecture and design. Outside of office, she enjoys yoga, travelling, and watching horrors.