If you're planning to get a 3D animation for your architectural project, you're probably wondering about the cost of it. Particularly, you might want to know what goes into the final bill and if there is a possibility to minimize your expenses and still get a top-notch CG video. Sounds relatable? Then this little guide on 3D architectural animation cost is exactly what you are looking for. It will provide you with all the answers you need.
In this guide, the team of our architectural visualization studio broke down the 8 factors that impact the cost of CG videos. We did it to help you learn how to plan your budget smartly and get the best results without any setbacks. So, read on to find out what makes up the cost of 3D architectural animation!
#1. Size and Complexity of the Main 3D Model
The number one factor that determines the cost of a CG video is the main architectural object to be shown in it. If we're talking about a small cottage with a simple design, it's one thing. But it's a whole different one if your project is, say, a contemporary high-rise with unique, sophisticated architecture. Because in that case, the CGI specialists will have to spend a while building a model of the entire structure in 3D.
Now, there's a way for you to reduce the 3D architectural animation cost here. If you already have a ready Revit or Maya model, you can provide it for the 3D artists to work with. If the model is detailed enough, they'll be able to quickly optimize it for photorealistic animation. This way, you won't have to pay for the tedious process of custom 3D modeling from scratch. And you'll get the result sooner.
#2. Scope and Complexity of Environment 3D Modeling
The next thing that affects the cost of 3D architectural animation is the surroundings of the main object. Whatever the location of your project is, your 3D visualization team will create exactly the environment you need. A striking natural landscape full of exotic greenery? No problem. A quiet suburban neighborhood? Sure. A full-on urban jungle? Done! But naturally, that's a lot of work, and it's paid by the hour. Luckily, there's a way to get an amazing result at a lower cost. It works in case you need an aerial animation.
When it comes to aerial 3D videos, it's not necessary to build the entire environment in 3D. Instead, to showcase your architectural design in a real-life context, you can make drone footage of the project location area and send it to your 3D visualization team. They will carefully place the photorealistic 3D model of your architectural design into the flyover, and it will look like the building was already there. Most importantly, it won't require any modeling of the surroundings. So, you'll save on that quite a bit.
#3. Animation Length
Next, it's important to keep in mind that the 3D architectural animation cost is estimated per second of video duration. So, it is vital to plan the camera path carefully. It means choosing only those views that clearly showcase the selling points of your design and are crucial for your presentation. Your team of CGI specialists will always be happy to help you with that.
Also, when your animation is ready, you can ask to cut it into several short versions. Every version can be tailored for different marketing channels. This way, you'll get plenty of diverse visual content to post on your website, social media, and put into ads. And all that — for the price of one 3D animation.
#4. Complexity of Camera Movements and Visual Effects
Spectacular camera movements, stylized transitions between frames, and various visual effects help to design CG videos with a unique vibe. Take the architectural 3D animation above, for instance. The bouncy transitions, speed changes, and glitch effect create a lively atmosphere ideally matching the sunny setting. At the same time, they perfectly suit the villa's chic style.
But those artistic additions can make a CG video much harder to process and render. And that will inevitably result in a higher final cost. So, if you want to stay within your planned budget, consult your 3D animation team. They can offer solutions to fully realize your vision while keeping your expenses reasonable.
#5. Lighting and Time of the Day
When you order a CG animation, you can choose any time of the day and lighting for it. One of the most popular choices is a sunny daytime setting. But if you want to give your viewers a more comprehensive understanding of your concept, you can show it in different settings within one video.
Immerse clients into your design projects with a 3D animation
A common way to go about it is to have a sunny or overcast daytime setting at the beginning of the video and a transition to sunset and/or nighttime setting at the end. First of all, it allows you to showcase the amount of natural light the building gets during the day. Then, it also helps to demonstrate the artificial lighting planned for both the interior and exterior of the place. In this case, the 3D architectural animation cost increases, since it takes extra work to recreate several completely different lighting settings.
#6. Weather and Season Setting
With architectural animation, you have endless options of weather and season settings. From cozy "winter wonderland" scenery to blush summer sunsets, nothing's impossible. In some cases, you might be totally happy with only one option. But in other, it can be a smart choice to get several settings to show what your building will look like at different times of the year. As a result, the cost of 3D architectural animation will go up — because the 3D artists will need to recreate a few sceneries. But if you want to dazzle your viewers with a breathtaking CG video, it's totally worth it.
#7. Soundtrack and Voiceover Addition
Adding a soundtrack or a voiceover is a perfect finishing touch to your CG video. Sometimes, you can find a decent melody from royalty-free music. And if you are not sure about the soundtrack to use, the 3D artists will make a selection of suitable options for you. Then, they will have to purchase the track of your choice on a stock platform. And if you want a voiceover, the CG specialists will likely order it from a professional. In both cases, adding sound to your 3D animation will cost extra.
The most important thing with music and voiceovers is to synchronize them perfectly with the frames in CG footage. That's why you should specify your requirements regarding the sound at the beginning of the project. Because the choice of the track will affect the pace of and transitions in the video. So, to avoid expensive corrections mid-way and keep the 3D architectural animation cost within your budget, it's best to make the decision on the soundtrack in advance.
#8. Amount of Corrections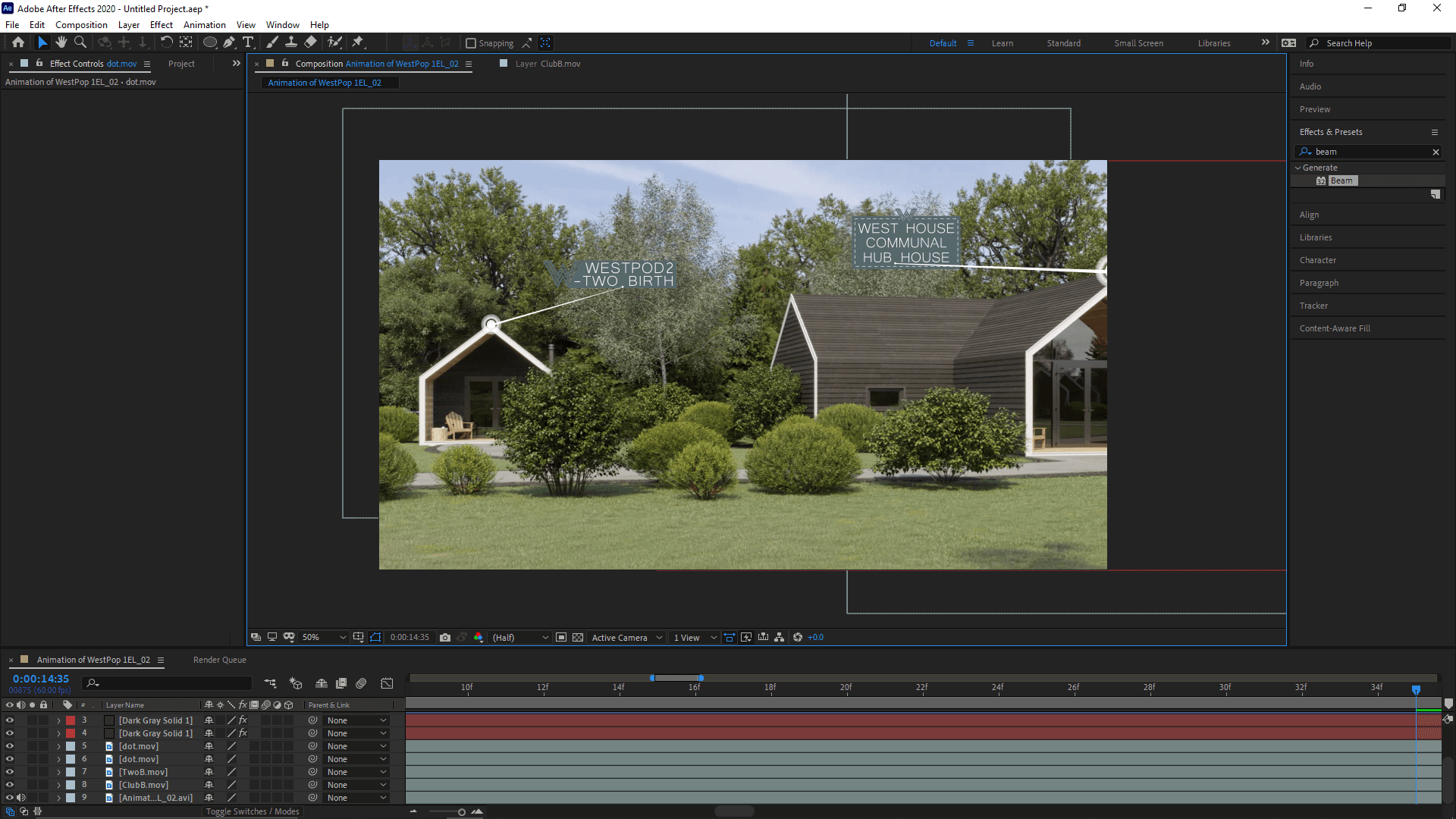 CGI professionals take into account that corrections are an integral part of almost any project. That's why up to 60% of adjustments made before the final rendering are usually included in the cost of the 3D architectural animation. But anything exceeding the limit will be extra. The good news is that it's quite easy to avoid that. For this, you should think everything through in advance, collect as many useful references for the 3D artists as possible, and not rush the project unless it's absolutely necessary.
Complete the brief for your perfect 3D animation easily
And that's it. Now you know the 8 factors that directly affect the cost of 3D architectural animation. As you can see, it's all about thorough preparation. So, just consider these eight simple things — and you'll be guaranteed to get the most out of your next 3D visualization project while sticking to your initial budget.
Looking for professional architectural animation services? Contact us at ArchiCGI and get super photorealistic CG videos to impress your current and future clients!
---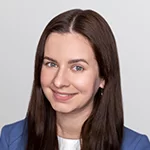 Daryna Romaniv
Senior Client Manager
Daryna is a Senior client manager at ArchiCGI. She can guide you through our workflow and quickly resolve any issue along the way. In her spare time, Daryna enjoys cooking, reading fantasy books, and watching "Friends". She also loves traveling, especially to sunny Italy.