When it comes to client presentations, photorealistic 3D rendering beats drawings and physical prototypes at every turn. Because with 3D, there's no need for a viewer to struggle to imagine the project outcome. CGI allows one to present different design options and iterations in photoreal quality, ensuring home builders are always on the same page with their clients. As a result, misunderstandings and costly remakes are prevented with ease. So, how exactly do you use 3D rendering for home builders to make communication with a client smooth and efficient? 
Our 3D rendering studio creates visuals to help build bridges between architects, real estate professionals, and their customers. And we are glad to share our experience. Want to see what useful options 3D rendering for home builders provides? Let's dive in!
What Are The Main Benefits of 3D Rendering in the Home Design Process?
CGI allows you to present different versions of home design at any stage of the project. For instance, during the initial talks, 3D rendering will help your customers to choose the basic concept they like. And in the later stages, CGI will allow them to easily choose specific architectural elements, materials, decor items, and so on. Eventually, they will get exactly that home they have been dreaming about! That's a surefire way to get grateful customers who will be all too happy to recommend your services to their family, friends, and acquaintances. 
Make sure your exterior design project takes your clients' breath away
Let's take a closer look at the variety of handy solutions 3D rendering for home builders offers.
#1. Showing the Basic Home Design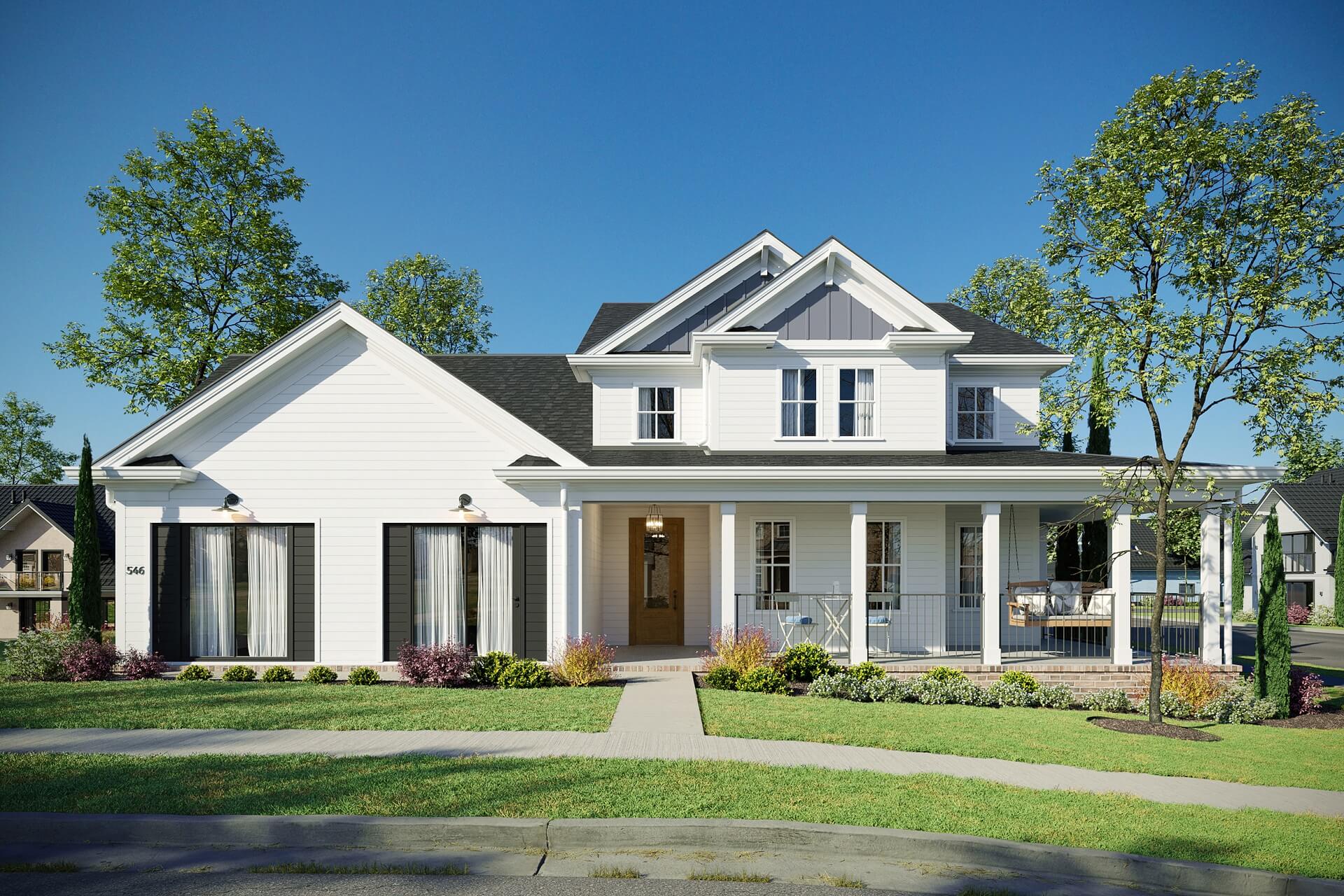 This type of 3D rendering is aimed to demonstrate how the future house will look in general. You will obviously want to showcase the front of it but might also consider other angles for architectural exterior rendering. These might be, for example, aerial views to highlight how the building works with its neighborhood, or close-ups to emphasize the quality of materials. A CG image like the one above will give your customer a comprehensive understanding of the project, allowing you to move on and proceed to discuss more specific aspects and details. 
#2. Presenting Different Color Schemes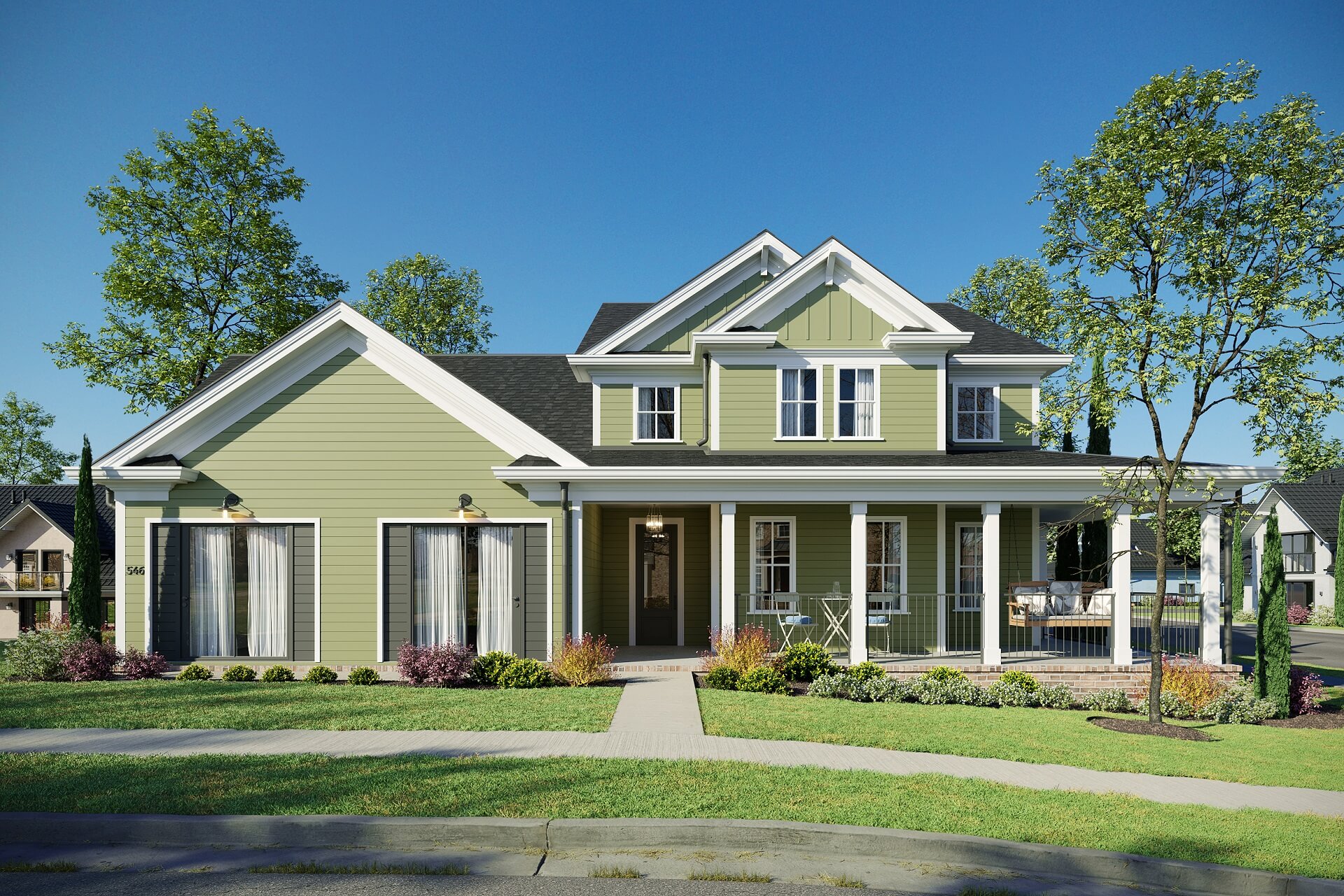 The usage of 3D rendering allows your clients to discover how their future home will look in various colors. Instead of showing paint swatches that might look completely different on real surfaces, home builders can showcase diverse options in photorealistic 3D visualizations. It can be done quickly and for a good price, as changing a color in a 3D scene does not require a lot of effort from a 3D artist. 
#3. Showcasing Various Materials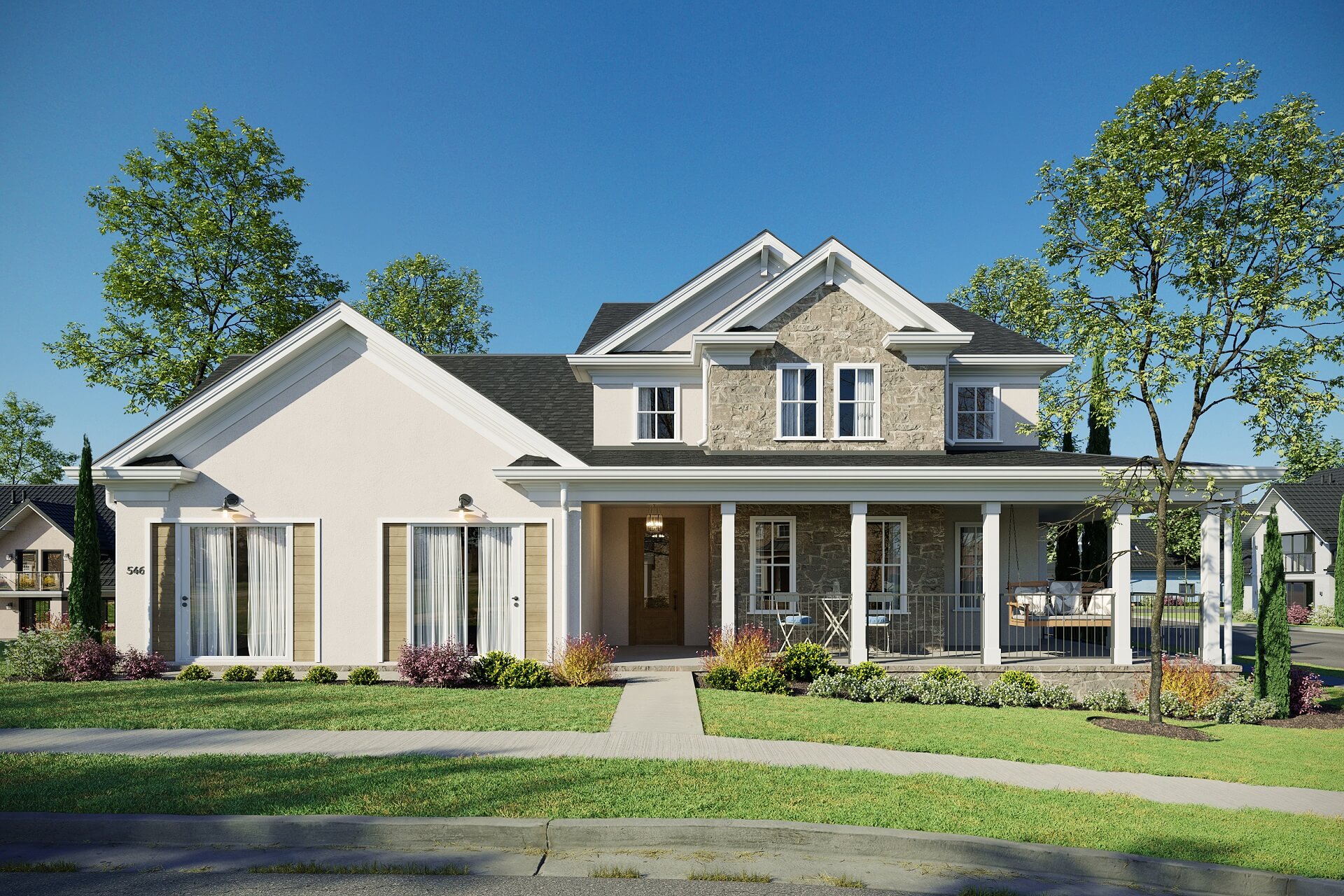 Another thing that would be tricky without 3D rendering is demonstrating how the specific home will look in different materials. As an example, changing the facade cladding from brick to wood might absolutely change the overall impression, even if the general design, shapes, and proportions stay the same. So, if the customer considers various material options for their home, don't hesitate to provide them with clean and compelling 3D visualization of all the variants in question.
#4. Demonstrating Entrance Options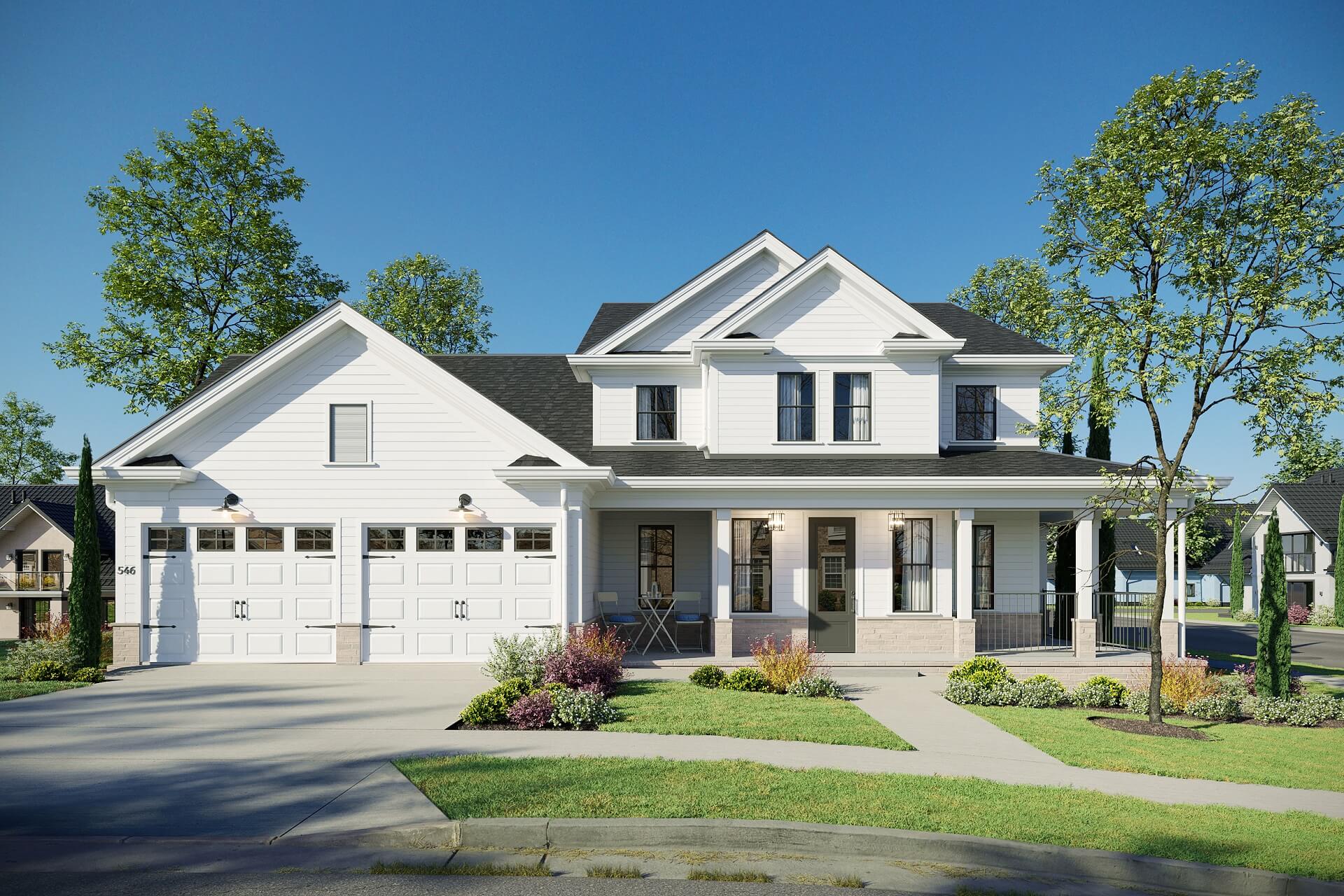 There is one more issue home builders will be glad to resolve before the construction starts. Here, we talk about customers being undecided about the entrance design. That's because even with the general proportions and size of the building remaining the same, changes to the main entranceway can alter a home's look past recognition. Because of that, it is important that a client is absolutely sure what to expect. This is the best way to avoid a customer's dissatisfaction as well as costly and lengthy reworks. For this, you can use 3D rendering for home builders to present different combinations of doors, walkways, porches, columns, canopies, and so on. That will help your customer make the best choice.
#5. Showing a Variety of Secondary Design Details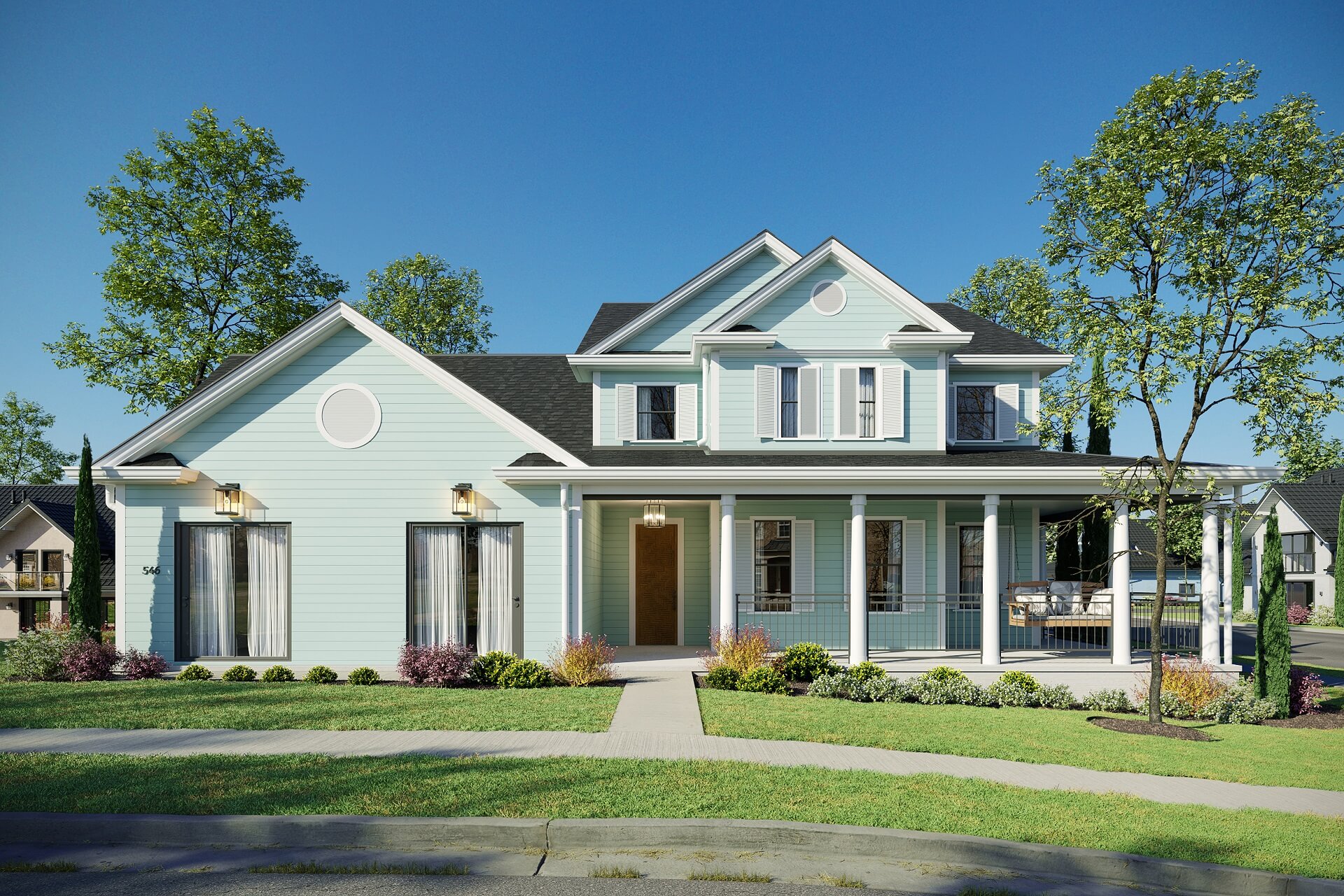 There're a lot of minor aspects that can be tweaked without transforming the overall exterior of the house, but they still greatly influence the end look. And home builders have to make sure the owners of a future home like everything down to the smallest detail. Landscaping elements, windows, and exterior lighting fixtures – just to name a few – can all be easily changed and shown in a 3D rendering, allowing your customer to explore the entire range of solutions. This way, you can ensure that your clients get a vivid and comprehensive vision of how their place will look before the construction starts.
#6. Presenting Exterior Lighting Scenarios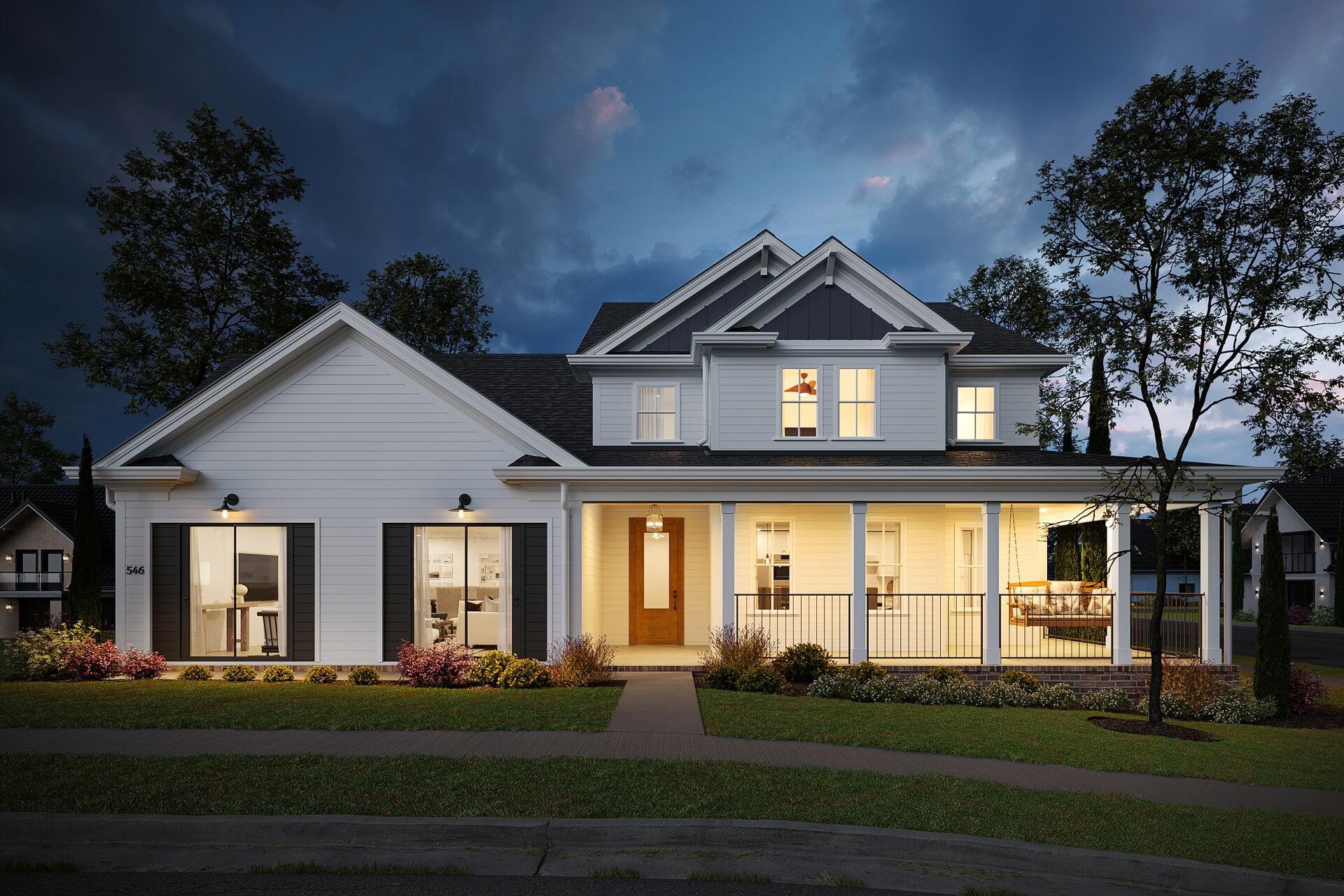 In most cases, you will want to go for a well-lit daylight scene in your 3D rendering so that there's no confusion about the colors and materials. More subdued lighting on a cloudy day is another great option to make sure future homeowners get all the necessary information without being distracted. 
However, oftentimes, a client also wants to see their home in a night view. Such a rendering will allow one to know how the materials of the house will look at dusk or nighttime and how the exterior lighting will work. Plus, a beautiful scene showing a building under the starry sky, with warm lights inside, looks incredibly cozy and inviting. It makes the owners fall in love with their future home right away.
Want to learn how much your project costs? See how we evaluate 3D rendering projects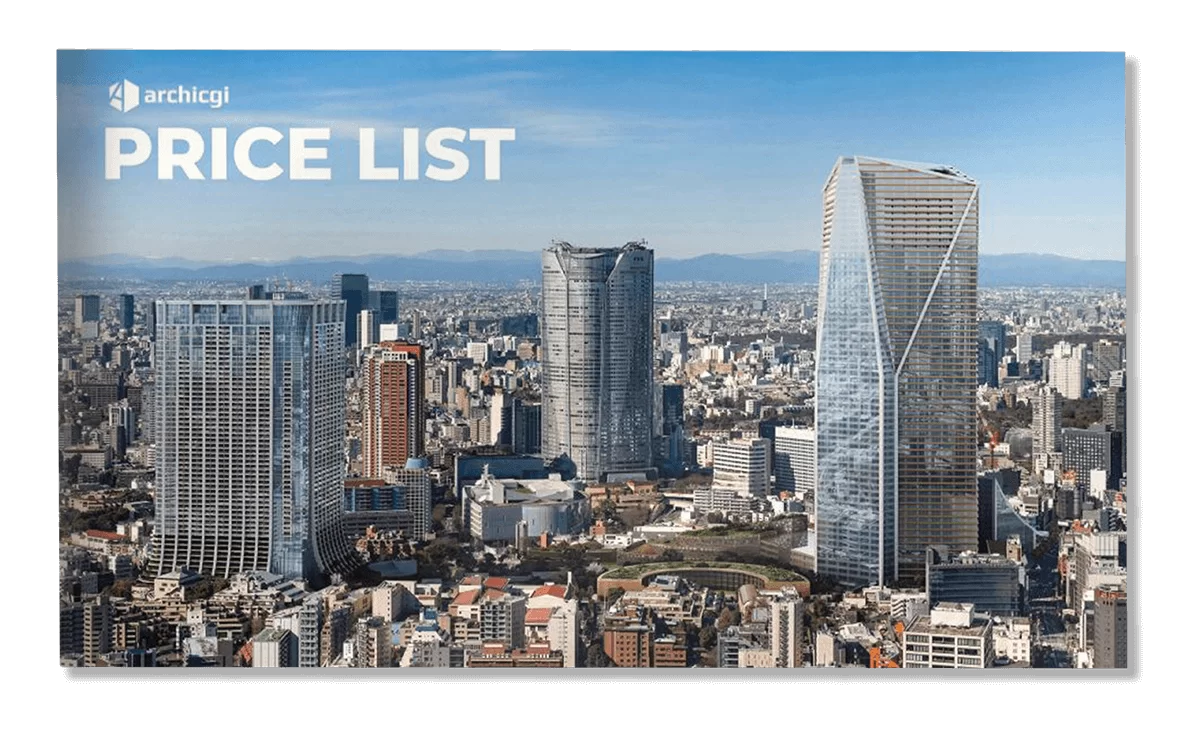 From images showing the color of the walls to the different types of lighting – that are just a couple of types of 3D rendering for home builders to choose from. With CGI, the sky's the limit. Want to show what the house will look like in a snowy winter? With a car parked on the driveway? Or with people enjoying a party on the terrace? No problem! 3D rendering works perfectly for conveying not only factual information but the atmosphere and context as well. This way, it allows home builders both to show a yet-to-be-built house to their clients and to help them establish an emotional bond with it.
Looking for 3D visualization services? Contact us at ArchiCGI and get stellar renderings to impress your customers and land the best deals! 
---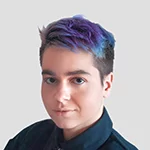 Stacey Mur
Content Writer, Copywriter
Stacey is a content writer and a CG artist. Outside of work, Stacey enjoys musicals, Star Wars, and art talk. A proud Corgi parent.