Every interior designer wants to wow their clients at concept presentations. Because making the homeowner fall in love with the design at first sight is a prerequisite for the success of the project. But achieving that is not always easy. For the interior to feel "just right" for the homeowner, the latter needs to see that the concept for every single room is meticulously thought through, and the whole space is tied together with one theme. And at the center of it all, must be, of course, the gorgeous living room — the main space of any home. It sets the tone for the entire atmosphere in an apartment or house. And the best way to showcase its design is to opt for a 3D view of a living room. Why so?
The thing is, most people won't feel too excited looking at drawings, sketches, moodboards, and furniture selections. Those are, of course, helpful to some extent. But they cannot convey all the intricacies of the design, the details, the atmosphere of the place. So, to demonstrate all of those things and more, you can tap into the power of photorealistic CGI.
As a professional architectural visualization studio, we understand your needs as a designer. And we can help you achieve the right effect with each of your concept presentations. We wrote this article to let you know about all the benefits of showcasing your vision of the heart of the house with a 3D view. Let's take a look at them!
#1. A 3D View of a Living Room Demonstrates the Beauty of Chosen Interior Style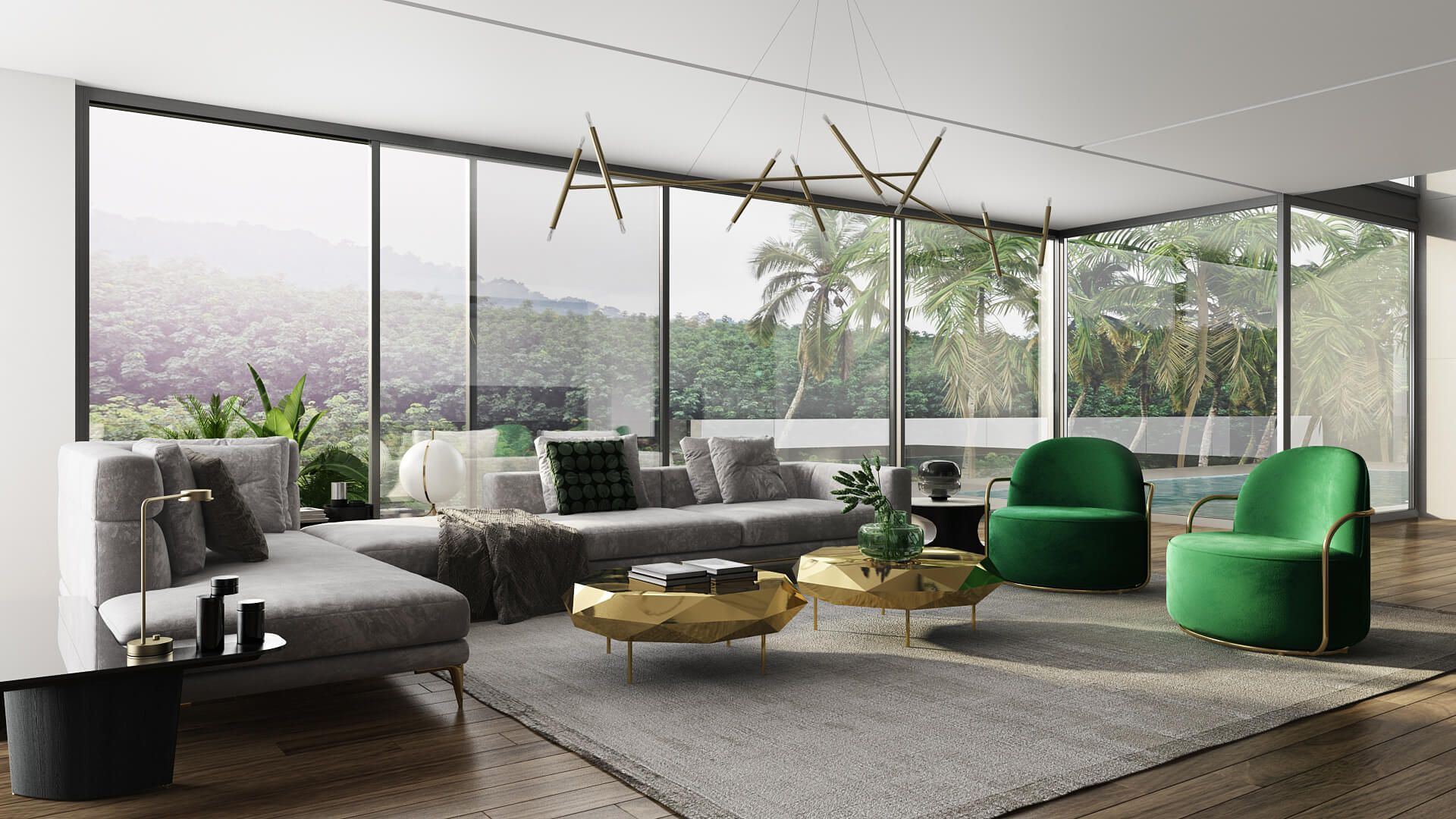 The very first thing one notices about a living room design is, of course, the style. So, whether your client wants a classic, mid-century, or minimalist interior, you should be able to show them that all of their requirements have been considered. And with a 3D view, you can easily convey all the stylistic choices.
Looking at a photorealistic 3D render, your customer will see exactly if the selected concept is what they pictured for their home. And if they have a change of heart and decide to try a different style, it will be easy to make all the necessary alterations in the design at this point. It will save both you and your client a lot of time and nerves at the following stages of the project.
#2. CGI Allows to Effectively Showcase the Functional Zoning of the Room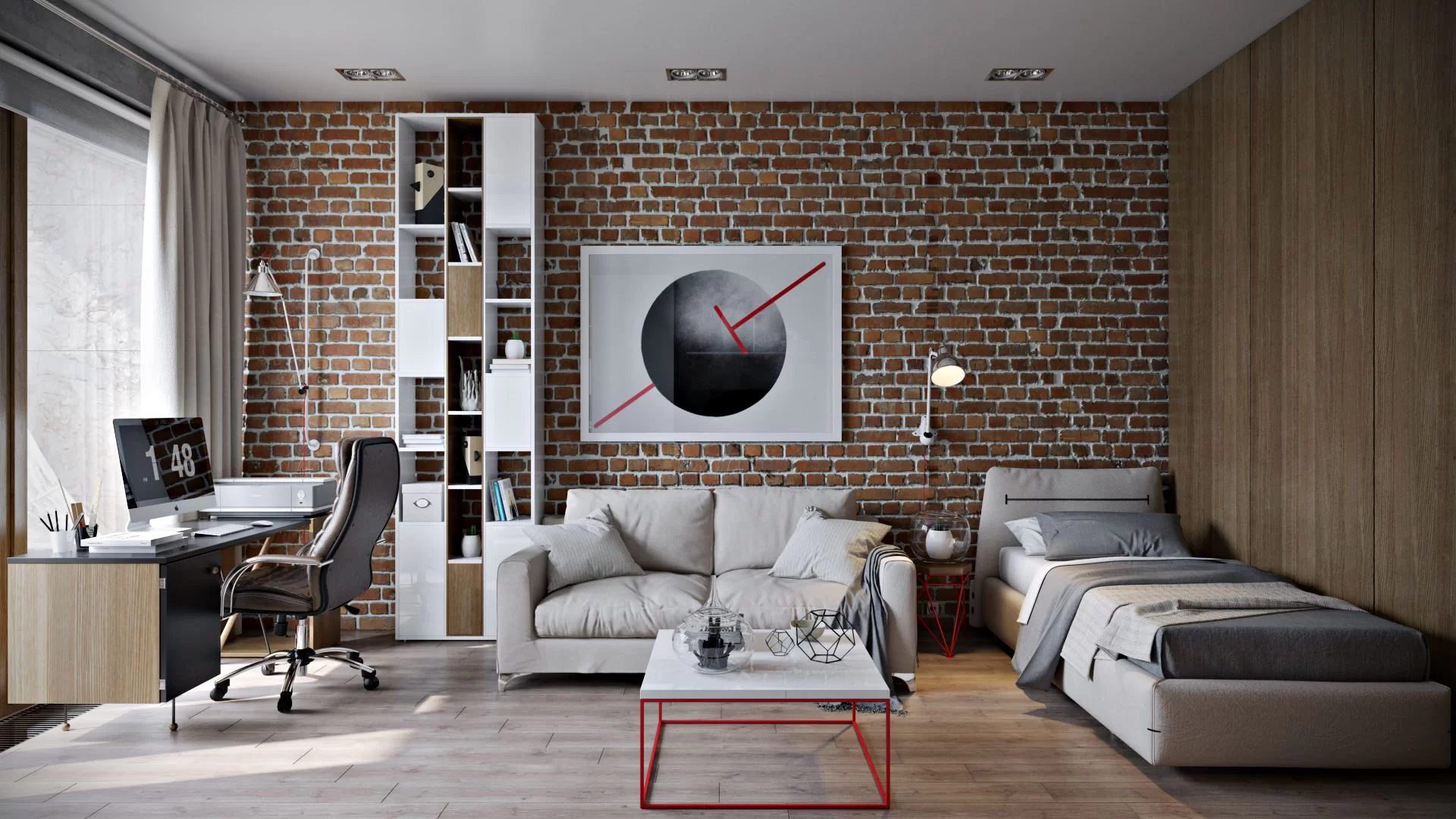 In most cases, a living room is a multi-use area. People come here to relax on the couch and watch their favorite show on TV, to play with their kids, to spend time with their friends. Oftentimes, there are also items used in the homeowner's hobbies. There can be a gaming console, some musical or sports equipment, and so on. And it's crucial to showcase the benefits of all those functional zones at an interior design presentation.
Take your design presentation to a new level with interior rendering
With a 3D view of the living room, you can show that your concept fully reflects your customer's lifestyle. High-quality, life-like CGI allows you to demonstrate a carefully planned layout with all the functional zones shown from different angles, and present them with lifestyle items that will speak to your client's heart. As a result, the 3D view will make your customer not only see, but also feel what it will be like to spend time in that space.
#3. Photorealistic 3D Renders Convey the Atmosphere of a Living Room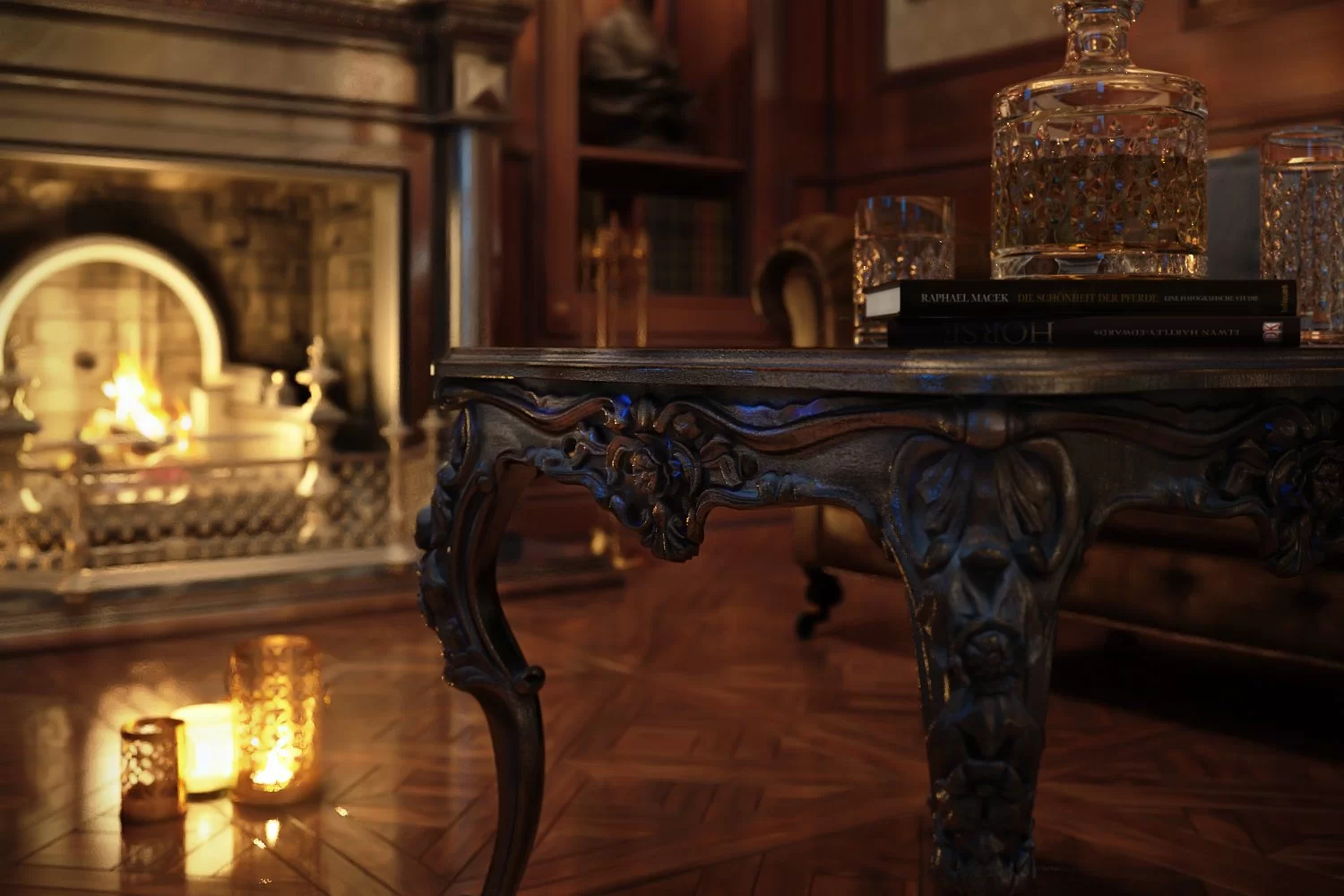 Apart from practical aspects like layout, it's also important to convey the mood of the space. Here, you can use a 3D view of a living room to showcase the subtle details that shape the atmosphere of the interior. These are all the little things: decor items, plants, books or magazines on a coffee table, cozy flames in the fireplace, etc. To help you communicate the vibe clearly, 3D artists will choose the most flattering angles and visual effects that will highlight those small yet meaningful elements. This way, 3D living room rendering will let you evoke emotions in your client and help them feel a greater connection with the design.
#4. A 3D View Shows Finishing Materials In Great Detail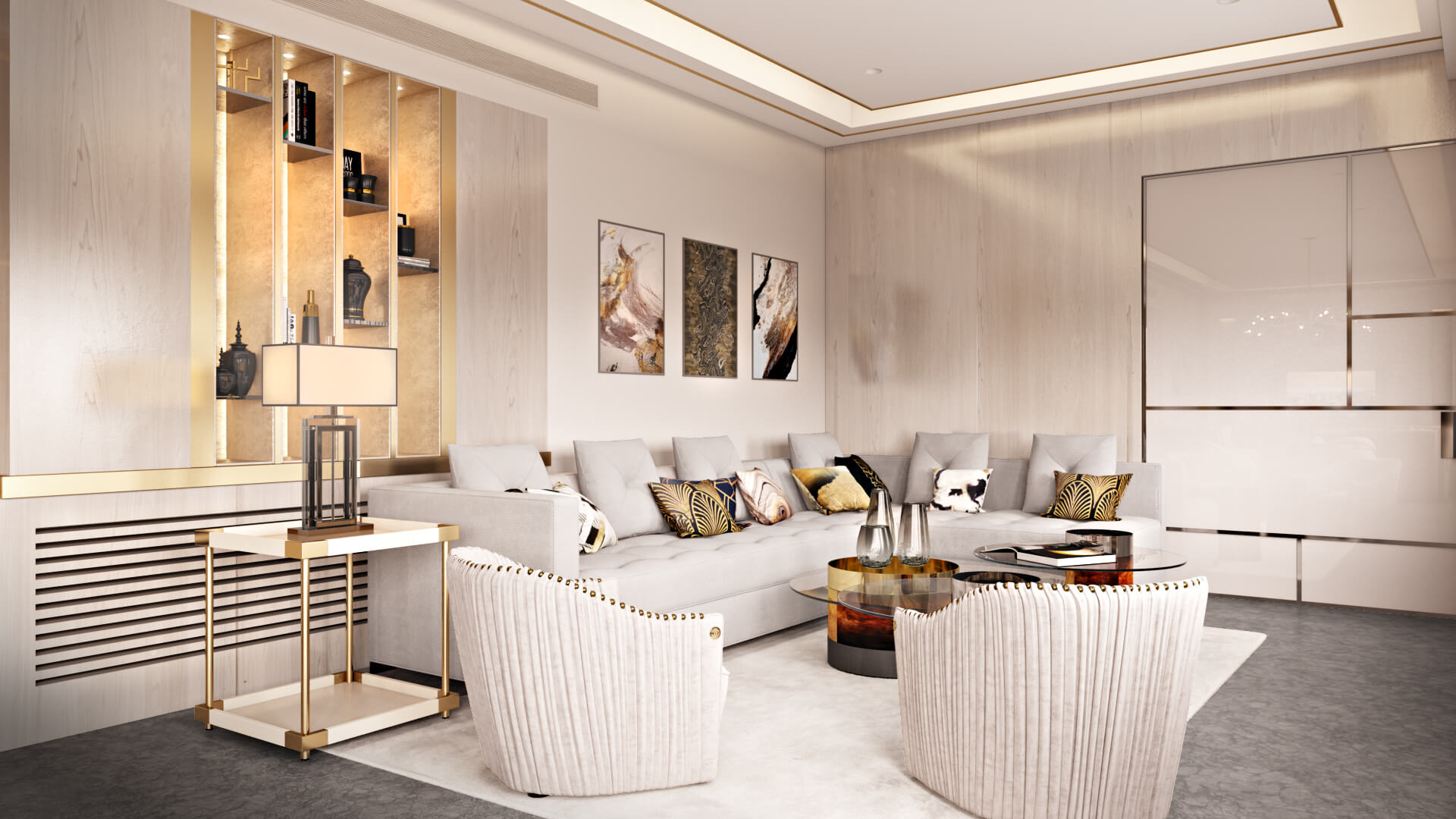 Showcasing floor, wall, and ceiling finishes, as well as furniture upholstery, is essential if you want to paint the full picture for your client at the concept presentation. And demonstrating materials with a 3D view allows the customer to see if they form a perfect ensemble. Without this option, your client might ask for a selection of materials that look good on their own, but don't work well together in the living room in question. Here, using 3D visualization, you can easily convince the homeowner that your vision will work better for their space.
That's because, with a 3D view of a living room, you can demonstrate all the materials in photorealistic quality and show how they work together. Looking at high-quality CGI, your customer will see masterfully combined glass and metallic surfaces, soft textiles, beautiful natural woods and stones, etc. This way, even someone with no design background will easily be able to tell that the materials you selected will work perfectly for their space.
#5. CG Images Help to Present Different Lighting Options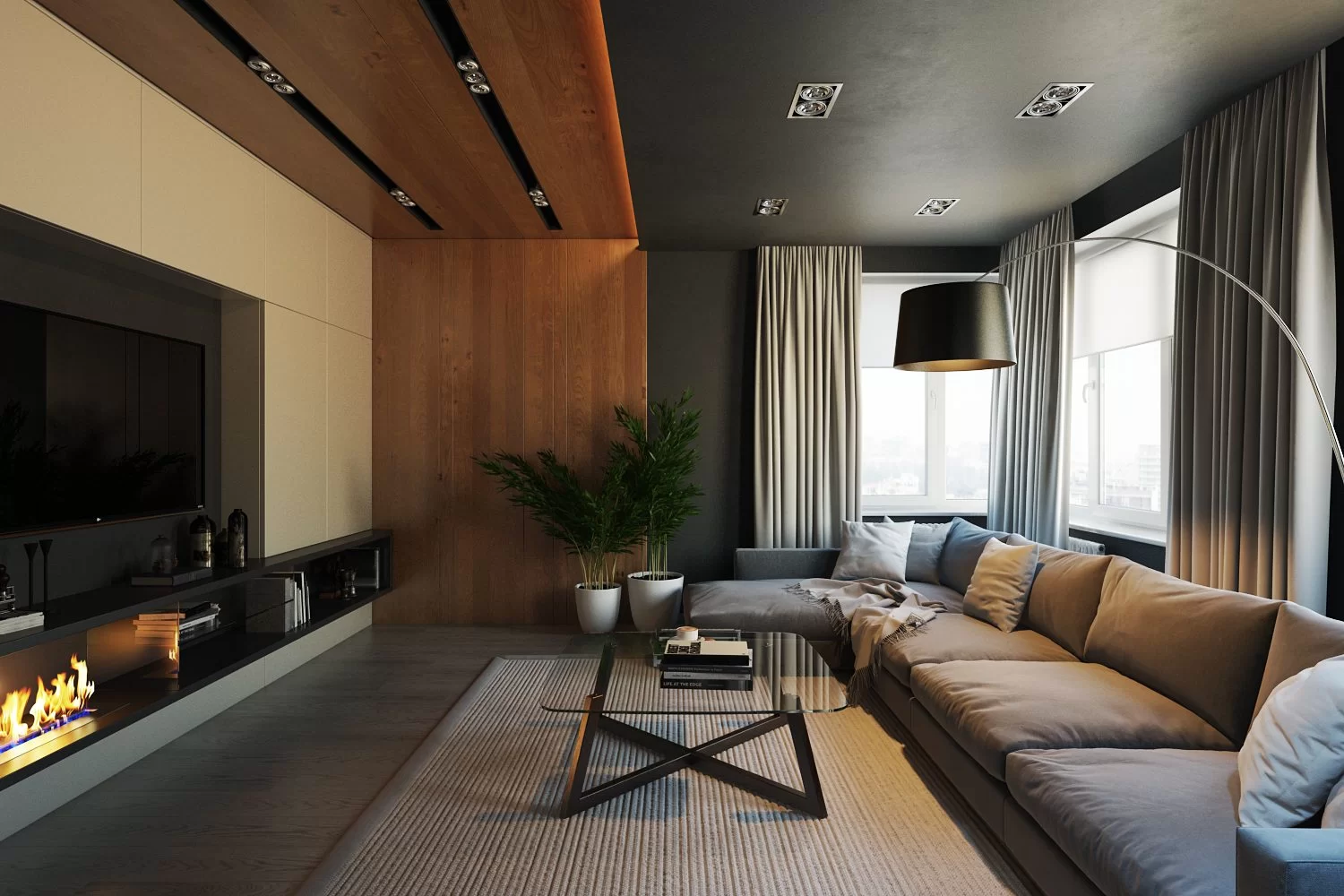 Various artificial lighting solutions can make the same room look completely different. And to make sure the homeowner loves everything about the meticulously thought-through lighting scenario in their living room, you need to present more than a technical scheme. With a 3D view, you can show how beautifully all the layers of the lights work together.
Moreover, you can have several 3D renders demonstrating every layer of illumination separately — from ambient to task and accent lighting. Also, you can show what the living room will look like at different times of the day and with different weather outside. This way, you'll give all the necessary information on the interior lights. Plus, your customer will definitely appreciate such a level of preparation and take it as a sign of your professionalism and attention to their needs.
Now you know how a photorealistic 3D view of a living room can help you take your interior design presentation to the next level. It allows you to cover every base from the layout functionality to decor selection and ensure that your client fully understands and loves your offer. And that sets the stage for successful collaboration throughout the entire project.
Looking for professional interior visualization services? Contact us at ArchiCGI and get mind-blowing CG visuals to dazzle the clients and your next presentation!
---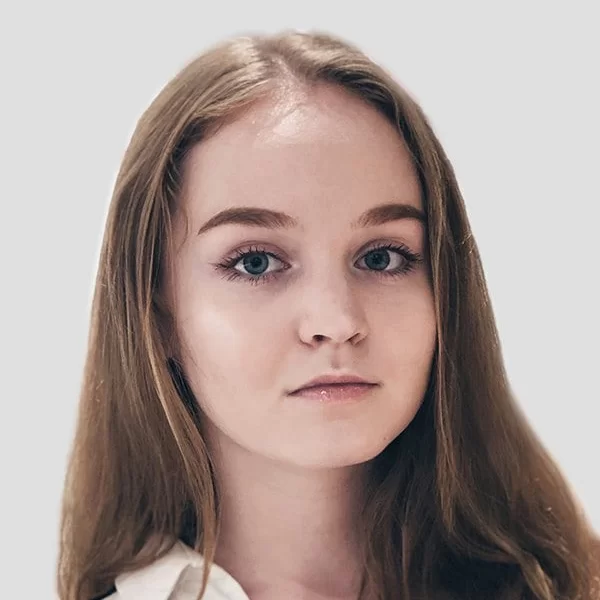 Ana Wayne
Content Writer, Copywriter
Ana is a content writer for ArchiCGI. She has a passion for design and architecture - and for talking about it. Outside of work, she is a fan of sci-fi movies and a street food connoisseur.