3D visualisation companies are an innovative way to develop design and architectural business in both technical aspects and marketing field. The rendering services are so widely represented nowadays that everyone can find the most convenient solutions for all business goals.
A prestigious architectural company won the tender for a contract to build a new shopping mall. It's their biggest project yet and they want to blow clients' mind at the presentation. That's why the architects need the most awe-inspiring visual materials they can find and cgi is the best way to get them. But where do the architects start? There are so many websites, professional social media profiles of 3D Artists and freelance platforms that offer 3D visualisation services yet they know nothing about it. Besides, the architectural company has little time to prepare the presentation and can't afford to order cgi for the second time if something goes wrong. So how to choose a 3D Artist wisely and get a high-quality result on the first try? Let's find out more about 3D visualisation companies and their differences.
#1. One-Person Companies or Freelancers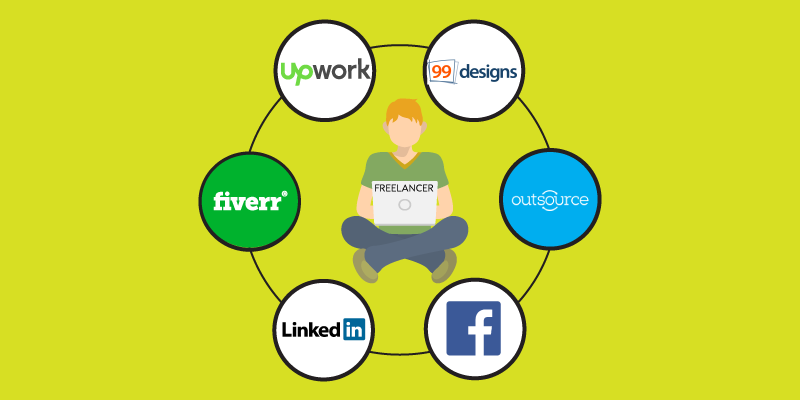 There are a lot of online platforms for hiring freelancers where a person can find the information about them and check their portfolios. However, it's never a 100% quality guarantee. Freelance 3D Artists are free from legal responsibilities or established quality standards. It means that even if the result is not satisfactory, nobody guarantees a payback or even corrections.
Workflow speed depends on a 3D Artist's skills but also on multitasking abilities. Most of the freelancers work alone and make only one task at a time which slows the whole process of creating 3D visualisation. The other factor is a narrow specialization of a freelancer that may work for a simple project, while a more complicated one requires at least a few cg services at once.
One-person companies usually charge less than cgi studios – though it depends on a 3D Artist's level of professionalism and reputation. Still, the freelance market is big enough to choose freelance 3D visualisation services within budget. And by that, we mean almost any budget.
Client Communication – ✭✭✰✰✰
Working with freelancers often leads to misunderstandings, as communication happens only via social media or video-calls. Time difference, language barrier, problems with internet – these are only a few reasons that lead to miscommunications between a 3D Artists and a client. In addition, the lack of regular project updates is often part of the deal with one-person companies – for they aren't accountable to anyone.
#2. 3D Visualisation Staff of Up To 10 People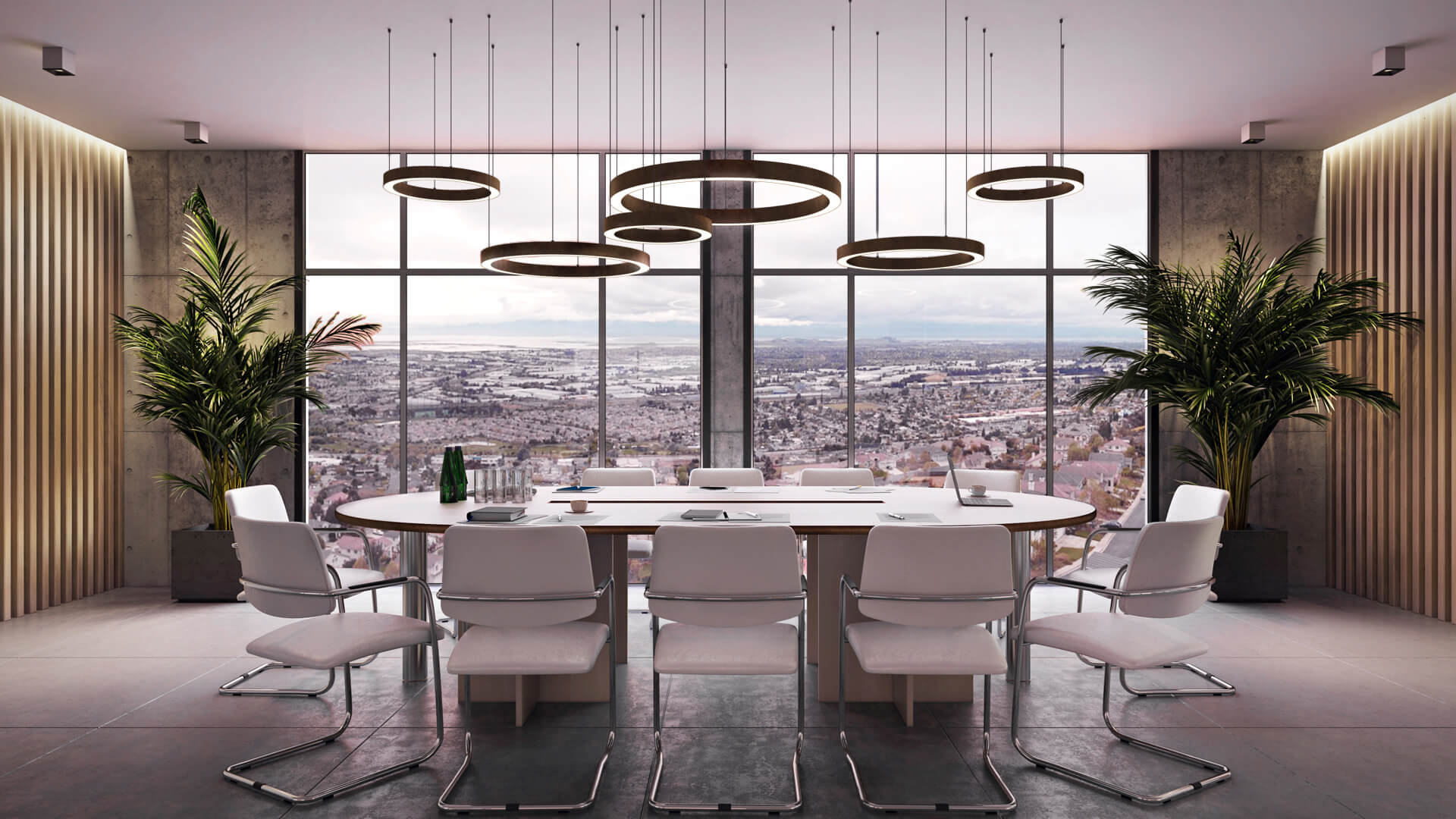 Small 3D visualisation companies are able to provide good-quality cgi, especially if they already have a reputation to maintain. However, when a studio has only ten employees, they usually offer a limited range of services – for instance, specialize in static 3D visualisation only, perhaps interior projects. And of course, have limited capacities to adopt their pipeline to your needs – for they work only with this or that software. Besides, in the busy working periods there is only so much ten people can do but no one wants to say "no" to a client. In this case, quality flaws can happen simply because 3D Artists are in hurry and deliver poor quality instead of spectacular materials the client expected.
Obviously, ten people work faster than one and tasks are done quicker when shared between colleagues. Even so, complicated projects or a massive chain of orders can be hard to deal with for only ten or fewer people. Hence, the tight deadlines and fast corrections may be a problem in such cases.
Usually small 3D visualisation companies offer comparably low prices for their services. They're a little bit higher than the cost of freelance 3D rendering, but one can easily find the suitable prices for his resources. Furthermore, it's better to pay a little bit more in return for timely results and lesser risks cgi companies offer as part of their services.
Client Communication – ✭✭✭✰✰
3D visualisation companies employing only up to 10 cgi Artists are unlikely to have established project management system or enough Client Managers to ensure round-the-clock support. But it has at least one employee responsible for communication with clients. This person receives orders, answers clients' questions and discusses technical assignments which make customers service much smoother.
#3. CGI Companies With 50+ 3D Artists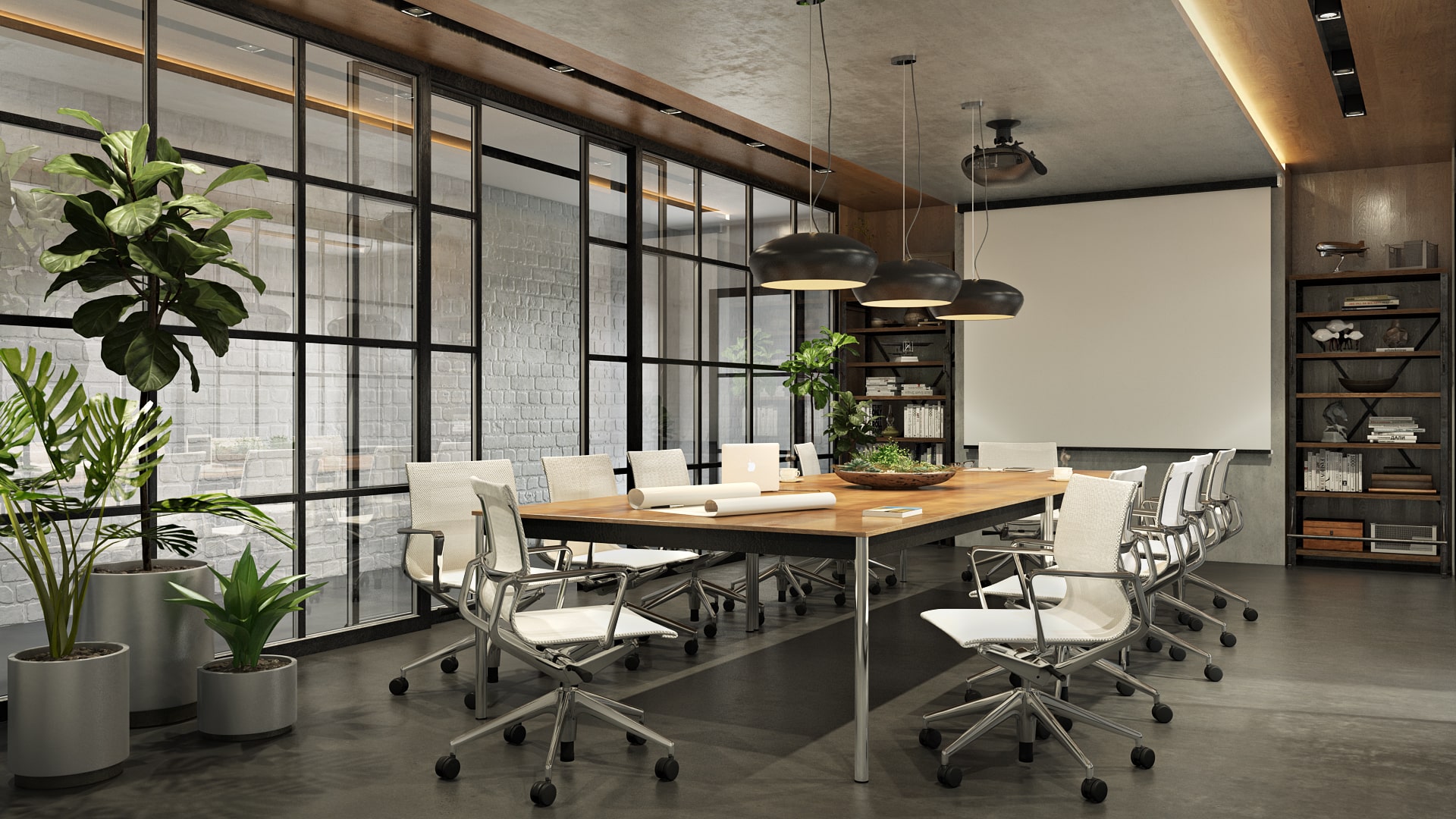 3D visualisation companies with at least 50 employees have way more resources to satisfy clients' requests in terms of scale and skill range – for such companies usually include specialists of all kinds. Moreover, they can afford to invest into innovative software and hardware – a strong support of 3D visualisation skills.
The staff of 50+ 3D Artists gives a huge advantage over the smaller companies in terms of work organization. The tasks are implemented simultaneously which significantly speeds up architectural rendering process. At the result, missed deadlines or delayed corrections are rather rare exceptions than a rule which allows for projects with strict turnaround time.
High-quality 3D visualisation naturally requires higher prices. It can be a problem for clients with tight budget but it also helps avoid additional payment for revisions or even restart. For medium-scale 3D visualisation companies usually make changes for free and sometimes even refund money for unsatisfying results. In this case, a client can be sure he will get the promised result no matter what, so his investment is safe.
Client Communication – ✭✭✭✭✰
3D visualisation companies of this caliber are bound to have a well thought out project management system. Most likely, a whole department is dedicated solely to communicating with clients and tending to their needs. Project Managers mediate between 3D Artists and customers and are available 24/7 for all emergencies.
#4. 3D Visualisation Studios Up To 300+ Employees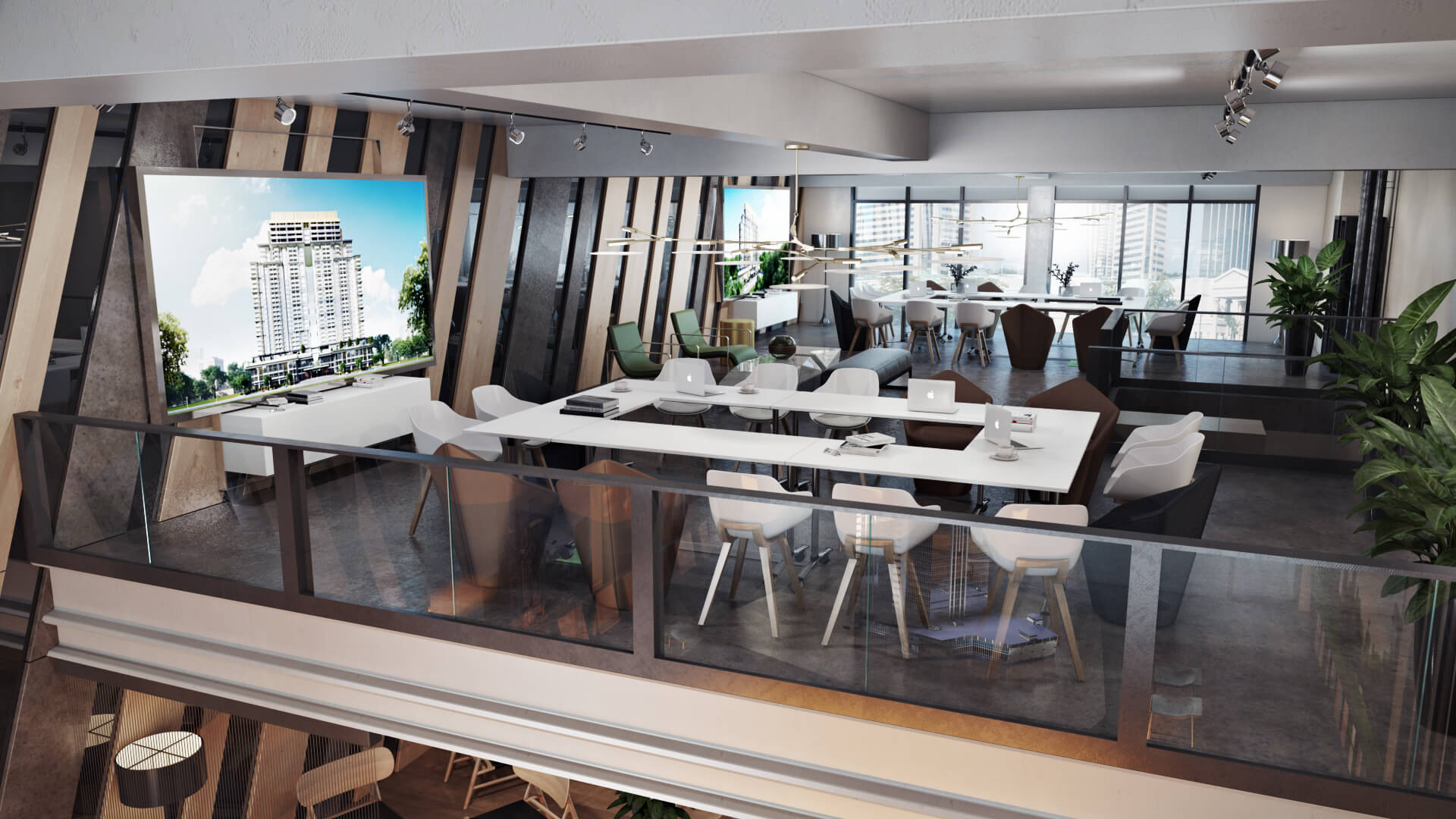 High quality for companies of this scale is a matter of reputation, therefore big 3D visualisation studios set the highest standards for the services they provide. The final cgi product is examined in a few rounds for compliance with a technical assignment and professional level of aesthetics and realism. Moreover, large-scale 3D visualisation companies also guarantee to work on projects until clients get the perfect result. For instance, ArciCGI returns money within 30 days from the payment if a client is not satisfied with the result.
A busy workflow and tight deadlines are the everyday routine of big 3D visualisation companies. If a studio has 300+ employees, the distribution of tasks is quick and effective, not to mention that teams of 3D Artists can work on several projects simultaneously. When highly professional 3D Artists unite their top skills, they are able to handle even the most complicated projects. In addition, sick leaves or vacations won't slow down the work as there are always employees that can replace the absent colleagues.
The price range of large-scale companies depends on country, reputation, in-house or outsource services etc. Services of such companies might not be cheap. However, when one takes into account the level of quality assessment, satisfaction guarantees, and reductions for the scale, the price begins to look more reasonable. Moreover, to maintain the goodwill big cgi studios offer a very different customer experience – with 24/7 customer support, Personal Managers, constant updates on the project and loyal revisions policies. Finally, such companies have huge resources for outstanding results – state-of-the-art equipment, latest software and highly trained 3D Artists.
 Client Communication – ✭✭✭✭✭
Big 3D visualisation companies use advanced CRM platforms for comfortable communication and quick exchange of files. Such platforms allow to get regular updates on projects, discuss changes and control the whole process from start to finish. Moreover, there should be a personal Project Manager ready to assist with everything that cannot be dealt with within CRM platform. ArchiCGI, for example, has its own CRM that's available on iPhones and iPads which allows to use it everywhere and at any time, even during traveling.
3D visualization companies are a surefire solution for Designers and Architects who want to attract clients to their work, as well as for Marketers and Retailers who can get the most effective visual materials for advertising and promotion. A client can choose a 3D visualization studio based on the project scale, his financial capabilities and needs. For example, hiring a freelancer or a small company is enough for a couple of 3D models or renders. However, more complicated and urgent projects are more suitable for big reputable CGI studios that will make all necessary visual materials on time and in high quality.
Want to enhance your design business with powerful visuals? Contact ArchiCGI architectural rendering company and get high-end realistic 3D visualisation for your projects of any scale and type.
---
Valerie Adams
Blog Writer
Valerie is an editor and content writer. She used to work on news and entertainment TV channels and in a fashion & design magazine. In her spare time, she enjoys visiting foreign countries, art events, film and street dancing festivals.