The best 3D architectural visualization companies are a real treasure — hard to find yet totally worth the journey. So an Architect might spend hours surfing through the Web, only to find out that every single studio promises high quality, smooth workflow, and timeliness. Then the Architect might start calling colleagues for advice, and discover that everyone has different projects with their specific needs, and therefore work with different 3D rendering providers. So as a result, the Architect still has no idea what to do.
How can one select a trustworthy and qualified architectural visualization company? We have collected useful recommendations on how to do this — all based on practical experience. Let's learn these tips in order to choose the best 3D rendering services contractor at the first attempt!
#1. Check Technical Skills Of The Company's 3D Artists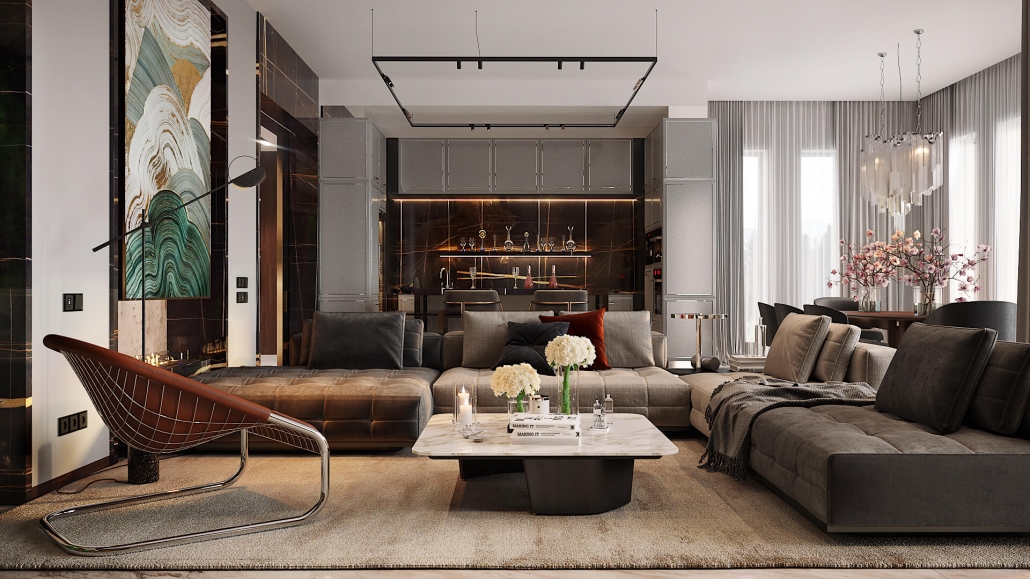 Portfolio is the first thing to check. The Architect should start with finding out if he likes the style and look of the potential contractor's works. If yes, then the next step is to evaluate the quality of renderings in the portfolio. Even one who has no special knowledge about 3D visualizations can do this if he knows how. The simplest way is to start by looking for epic fails — things that the best 3D architectural companies would never do. It makes sense to look out for the following signs.
#1. Renders look lifeless
Sometimes geometry, colors, and objects on a render seem to be okay, but the visual looks cold and dull. This happens when the 3D Artist does not turn on camera balance and V-Ray plugin. A true professional would never do such a mistake.
#2. Daylight does not prevail in the scene
When a photorealistic CG image shows a room in the daytime, the natural light must dominate. If it plays the second role, sidelined by the shining from artificial sources such as bras and chandeliers, parts of the scene are shaded. Setting the perfect light is a must skill for 3D Artist, so a professional would never submit such work.
#3. Scene contains details of the wrong style or purpose
If there is a suit hanging in a bathroom instead of a bathrobe, this is a major mistake. Similarly, a Scandi style room cannot include a Rococo settee — the styles aren't compatible.
#4. Crucial architectural elements are missing
An interior design scene must include essentials such as doors, windows, heaters, and overhead lighting. If something from this list is missing, it is not a good sign.
#5. Scaling is incorrect
Realism is one of the most important qualities of CG images. Tiny chairs, surrealistically large sofas, and other scaling mistakes mean that the renders aren't professional.
#2. Ask About The Studio's Timing And Equipment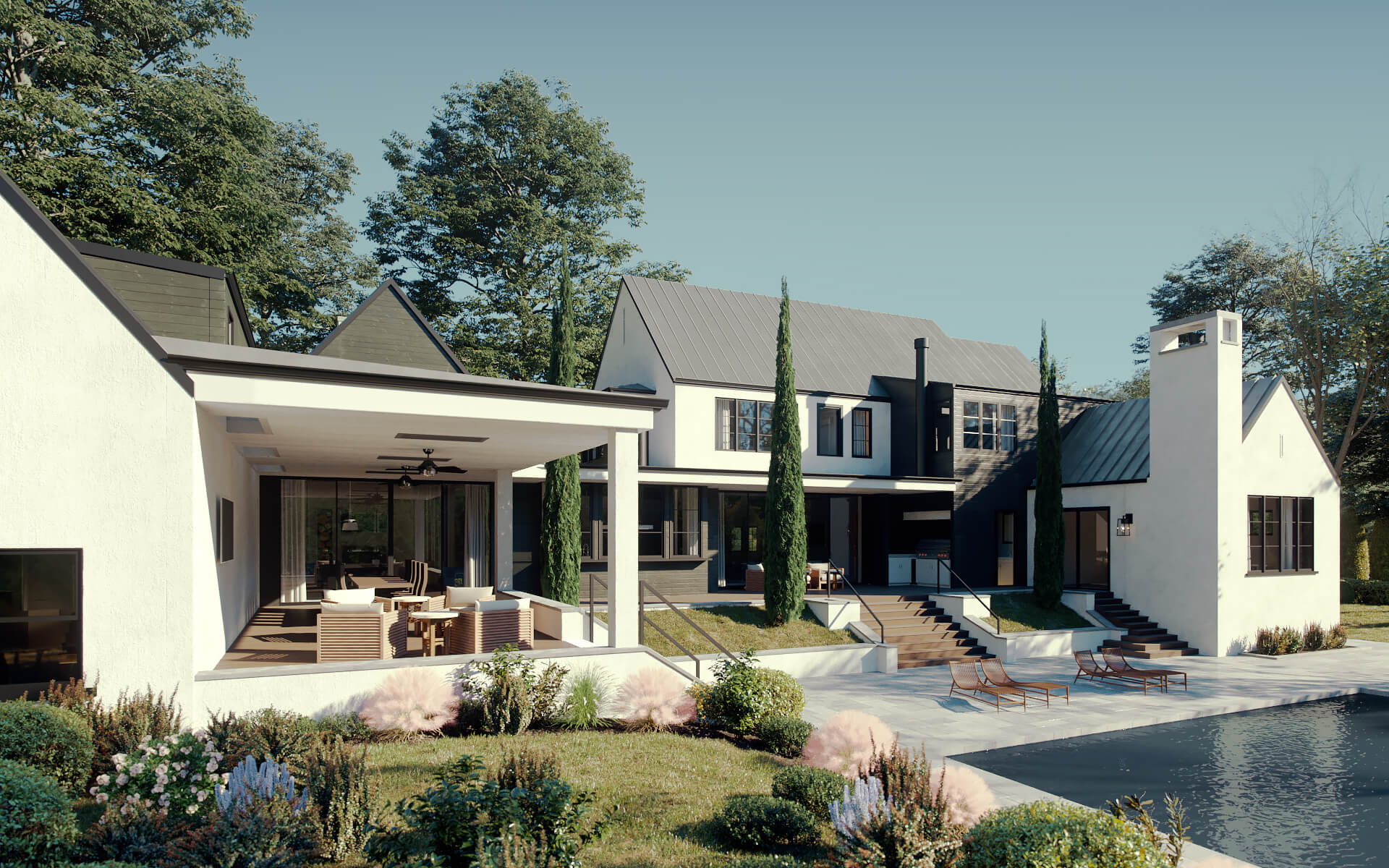 The next step is to find out how much time the architectural visualization company needs to complete a project in question. If the timing is suitable, then it is reasonable to ask if the CGI provider offers timeliness guarantee. The positive answer is the best sign that the company takes its promises seriously.
Another thing that matters is the equipment used by the company. It might be especially important if one needs to visualize a large-scale exterior project in a short time. In such a case, the Architect should ask if the company has a render farm — a group of computers connected by fast channels. Render farms are powerful enough to complete even a very complex architectural rendering process quickly.
Make sure your exterior design project takes your clients' breath away
#3. Learn About The Company's Revisions Policy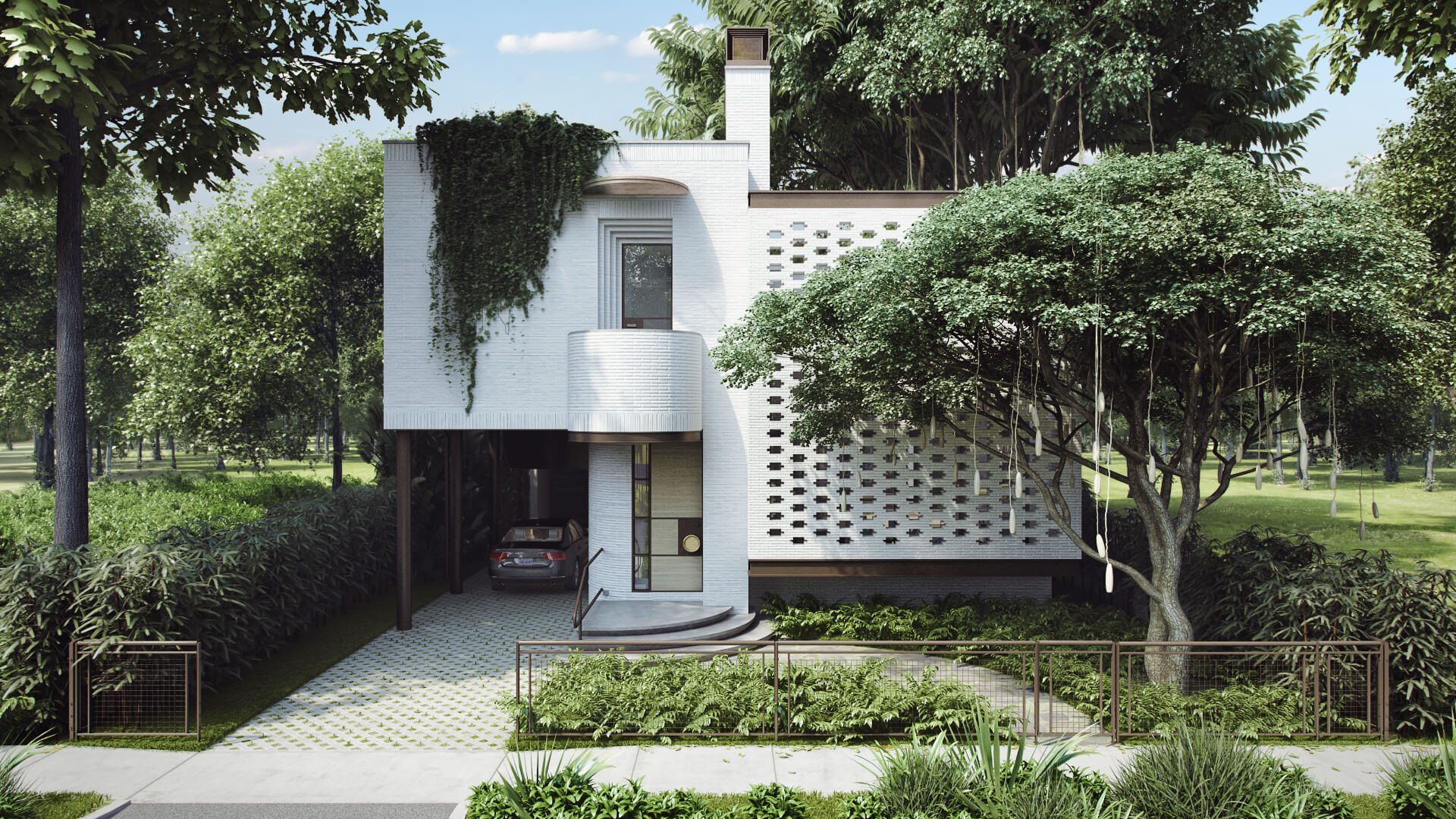 3D renders typically undergo corrections a few times before the project is complete. The best 3D architectural visualization companies take this into account and offer service packs that include several revisions covered by the original cost. Furthermore, the best CGI firms also have post-sale services, so if the Architect finds some errors after the project completion, the firm will be ready to fix them.
#4. Find Out How The Firm's Working Process Is Organized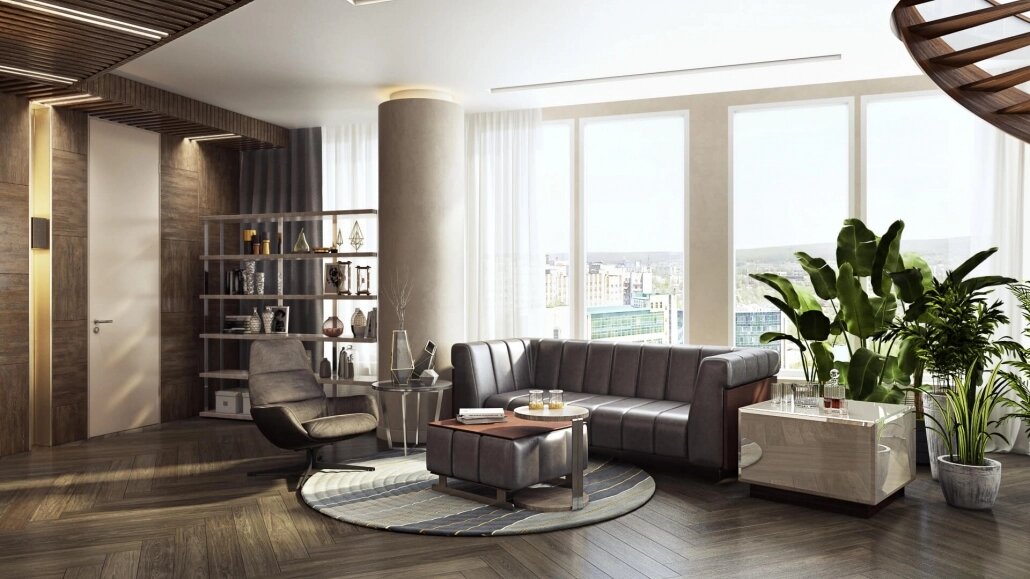 Smooth communication when working on a 3D visualization project is vital. If the interaction is not well-organized, the participants can misunderstand each other and lose some crucial details about corrections or payments.
The best 3D architectural visualization companies understand the importance of comfortable workflow. That is why they provide CRM systems for communication. Such platforms allow tracking the development of a visualization project, asking for corrections, and making payments.
#5. Check If the Studio Has Worked With Well-known Brands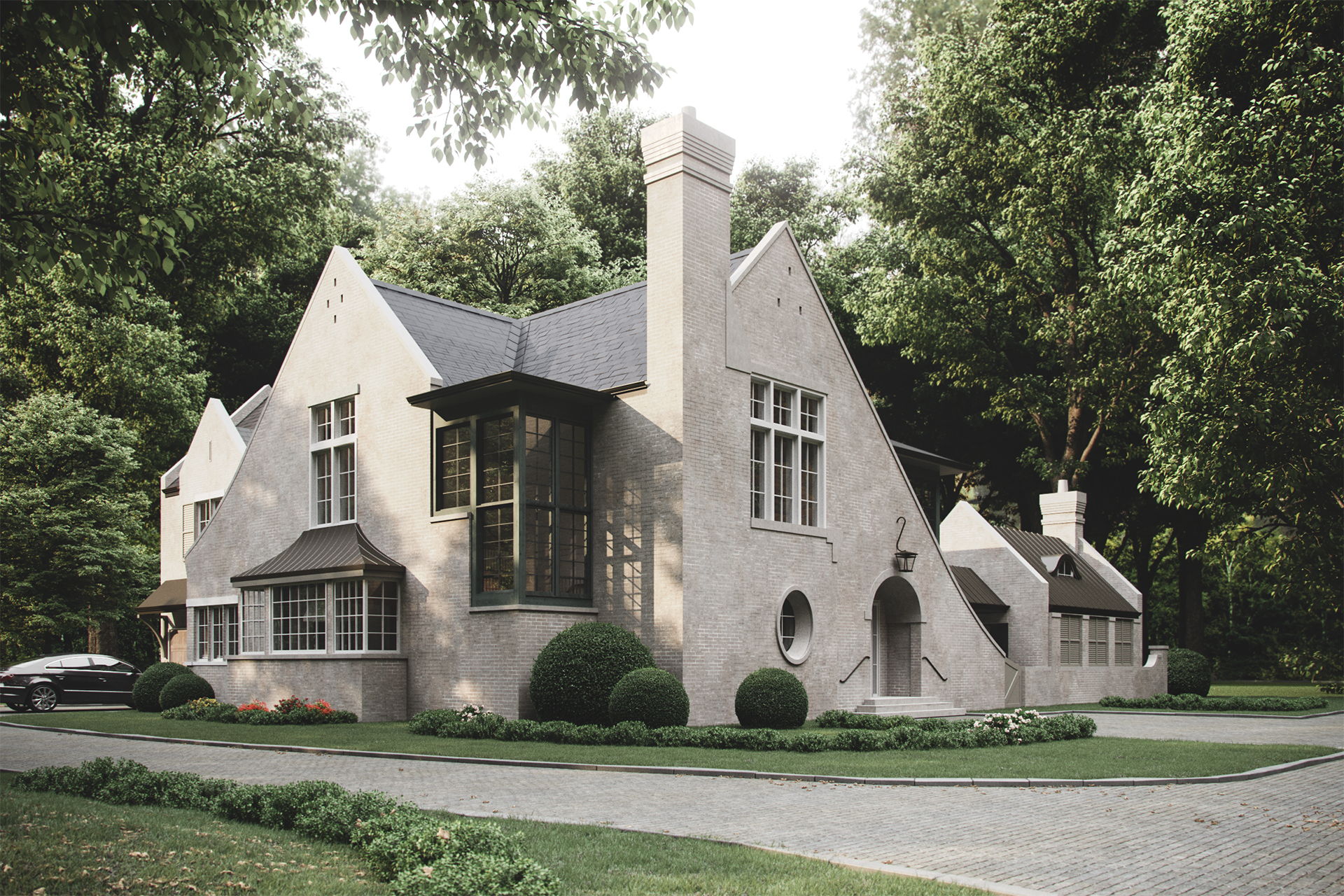 The famous brands entrust their projects only to the best architectural visualization companies. So if the Architect sees the works made for a popular design brand in a potential contractor`s portfolio, it is the best quality mark.
There are several signs showing that the CGI firm is one of the best. If a 3D rendering company has a portfolio filled with excellent 3D visuals, works with the powerful modern equipment, and uses a user-friendly CRM — then this company is worth trusting. And if the studio is ready to make corrections on any project stage and has cooperated with popular brands, these are also infallible proofs of quality.
Now you know for sure how to identify the best 3D architectural visualization companies. Want to get 3D visuals from one of them? Contact our team, and we will delight you with the high-quality results and reasonable 3D rendering price.
---
Irma Prus
Content Writer, Copywriter
Irma writes articles and marketing copy for ArchiCGI. Her dream is that more people discover the power of CGI for architecture. Irma is into neuromarketing, ruby chocolate and Doctor Who series.