Creative 3D visualization studio offers a lot of options for an architect that wants to present projects to clients in the best light possible. Sure, the visuals themselves are just tools and need to be used by a skilled marketer. However, architectural 3D visualization is an insanely versatile tool that can be tailored to any goal and look gorgeous as well. Another great thing about 3D is that it requires a bare minimum of data to be created: blueprints, sketches, and personal preferences. It's also worth mentioning that 3D visualization can be made before the real building is constructed, which significantly improves sales speed. But this time we won't describe the benefits of 3D for architecture in general. Join us as we explore possible uses of CGI for architects to tap into to attract and impress clients!
#1. 3D Visualization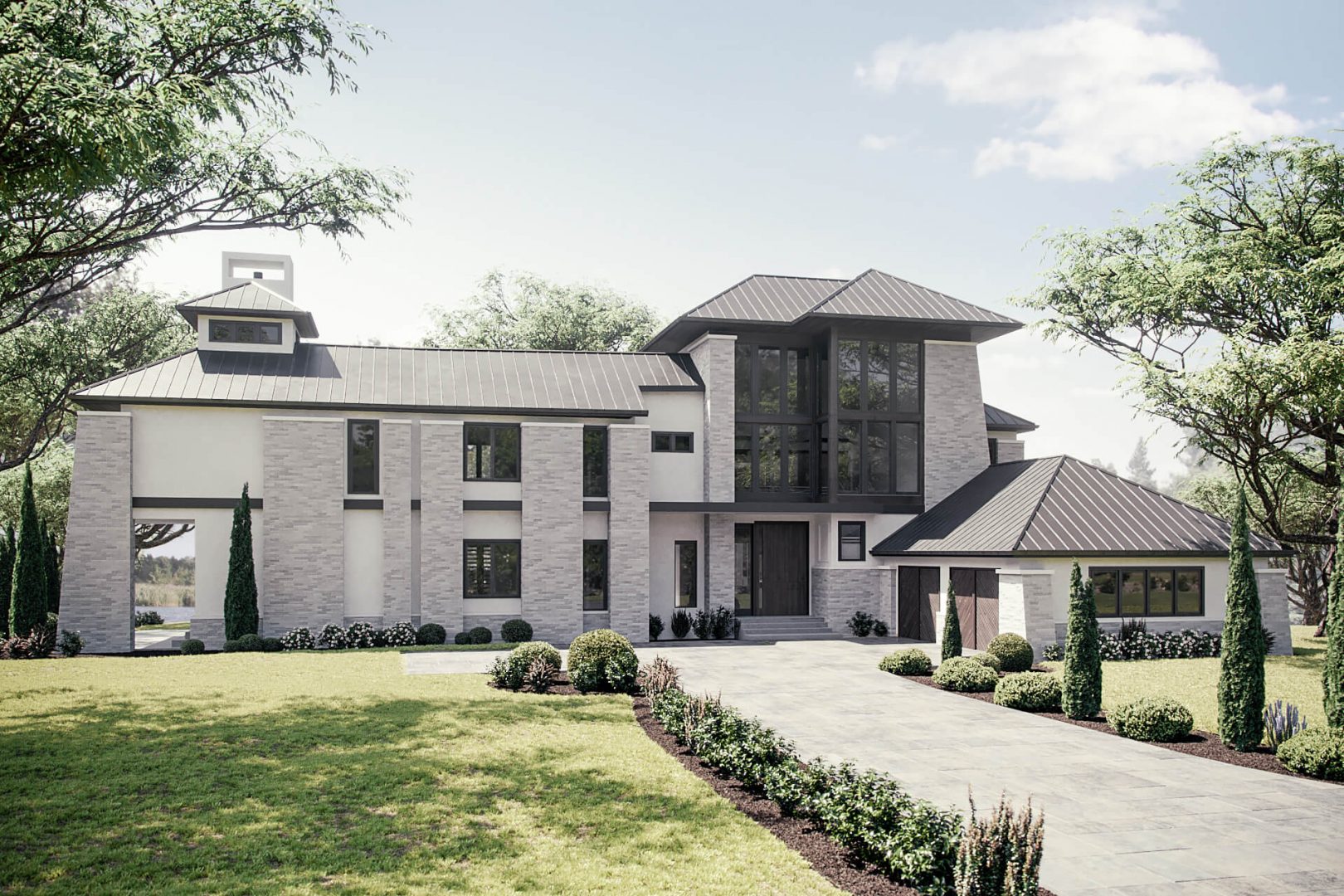 Static 3D visuals might seem like a straightforward marketing tool, but a creative 3D visualization studio can turn it into something truly impressive. A first step would be to create an interior or exterior visualization, both if needed. The 3D model can be shown with a white background – plain and simple – a custom photorealistic CGI backdrop or overlayed on a photo of a real location. If the goal is to give visuals a bit more spice, creative 3D visualization studio can live up to its name and stylize the images to look like paintings or fit a certain art style. Any idea can be brought to life!
#2. 3D Animation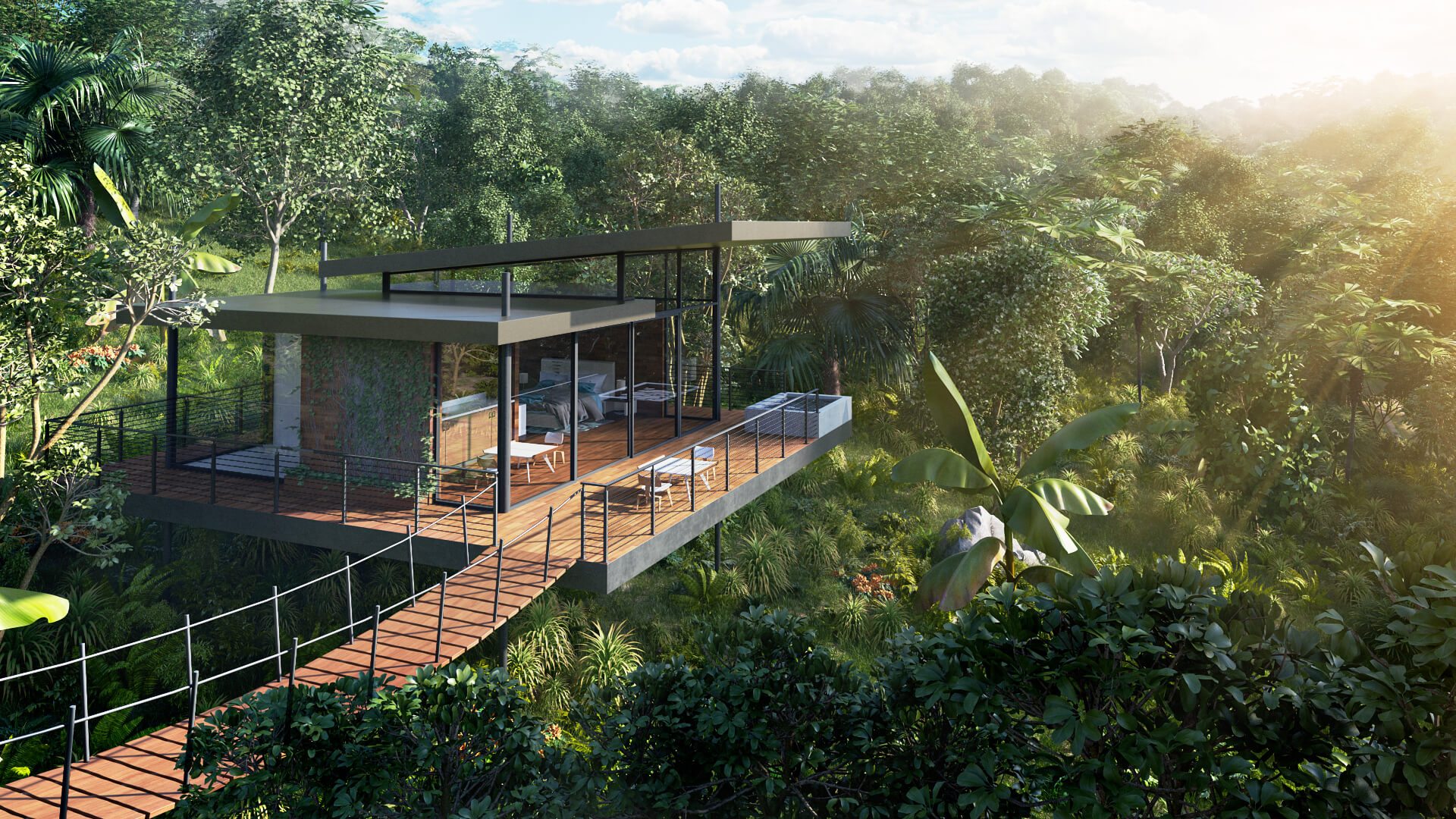 The next logical way to attract clients is to use 3D animation. Most things that were said about static 3D visualization apply to CGI videos too, but there are obviously more ways to enhance the viewer experience. The main advantage animated media has over still shots is that creative 3D visualization studio can apply cinematography techniques to the videos. Various POVs, dramatic lighting changes, switching contextual and decor elements in real time or showing construction timelapses are bound to make a lasting impression on the viewer. Not to mention that 3D animation serves as a basis for VR and other interactive content, such as virtual tours.
Immerse clients into your design projects with a 3D animation
#3. Virtual 3D Tour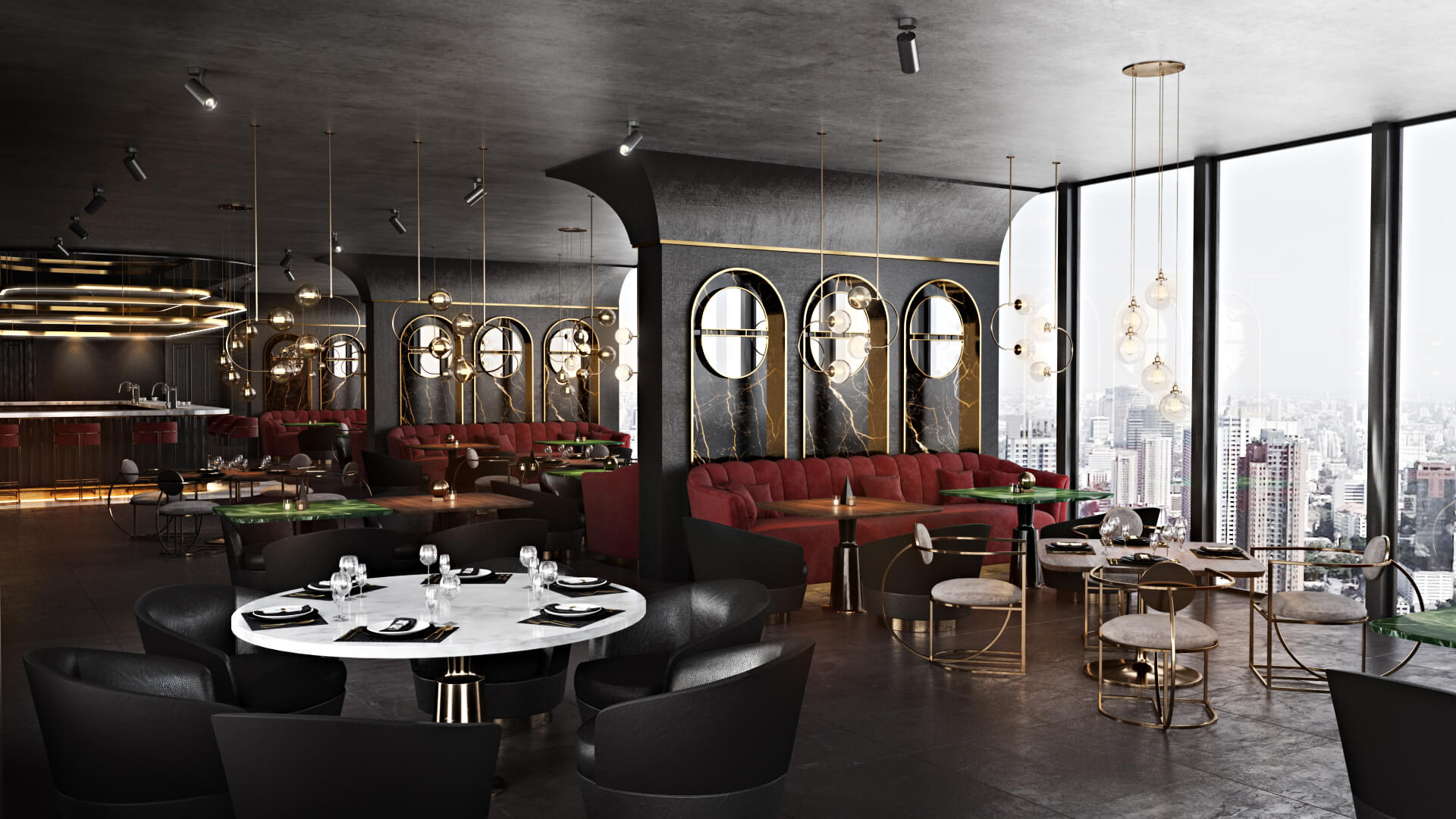 Speaking of which, virtual 3D tours should be counted separately from 3D animation for a few reasons. For one, there are several kinds of virtual tours. They can come in the form of a walkthrough video, an interactive walkthrough, or a mix of both. The experience can focus on 3D interior visualization, exterior visualization, or combine them into one walkthrough. And, of course, a 3D tour can be stylized, just like any product of a creative 3D visualization studio.
#4. Virtual Reality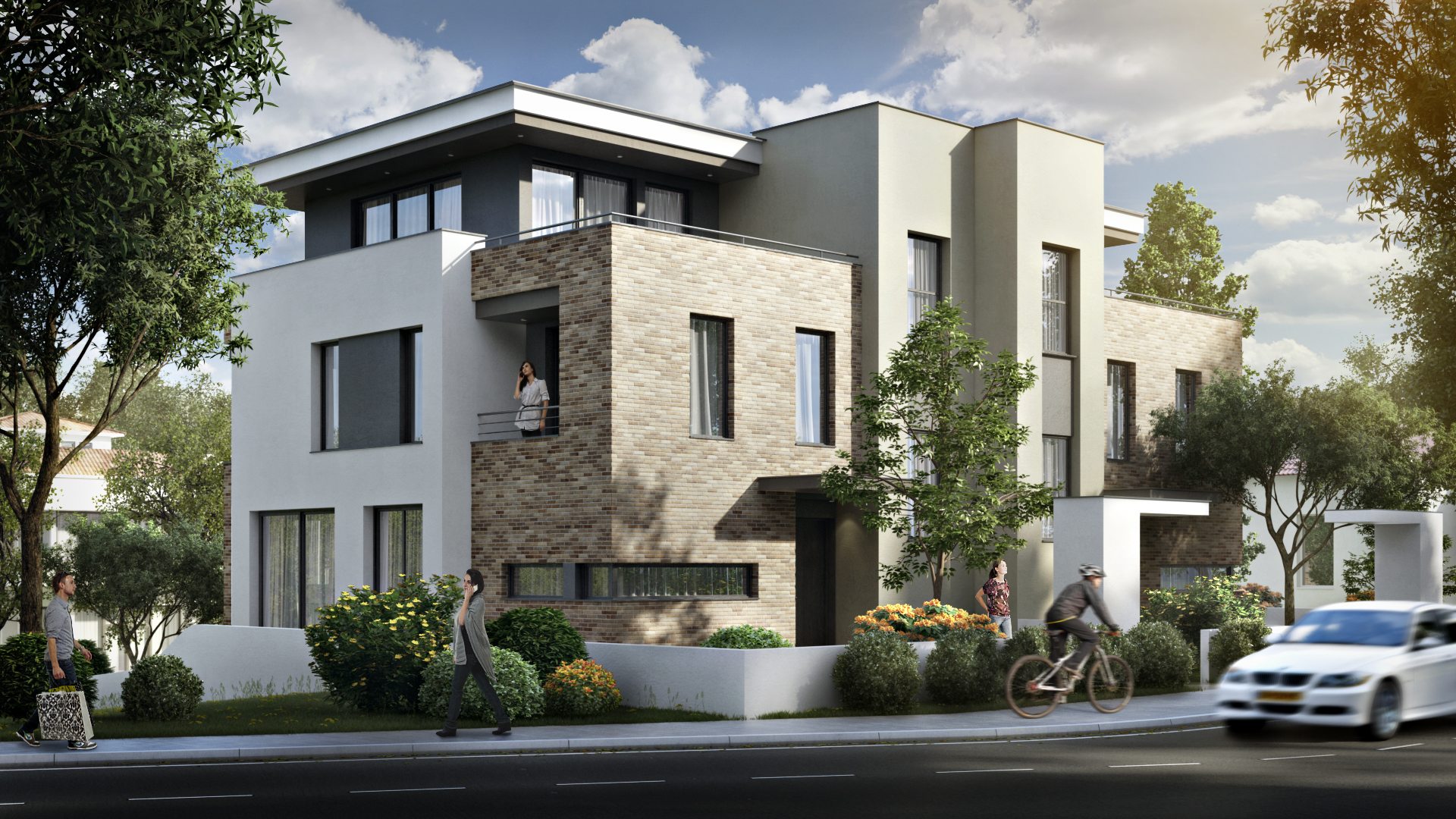 VR might seem a bit expensive for marketing, but it's an impressive tool that makes customers listen and pay attention at presentations. It is extremely immersive: clients get a unique experience of not just observing, but also interacting with their future property – an important step up from 3D animation. And virtual reality won't disappoint in the slightest. So, when the buyer is interested, this tool has a good chance to secure the deal, even for the most picky clientele.
One important advantage of virtual reality is that it literally saves the day when there are multiple decision-makers in the project. It's tough to gather these busy people in one room and effectively explain the details. There are bound to be lots of questions and discussions! To avoid this, an architectural firm can contact a creative 3D visualization studio. Using VR, architects can organize a tour for every stakeholder – at the most convenient time, possibly remotely, and more eloquent than words.
#5. 3D Blueprints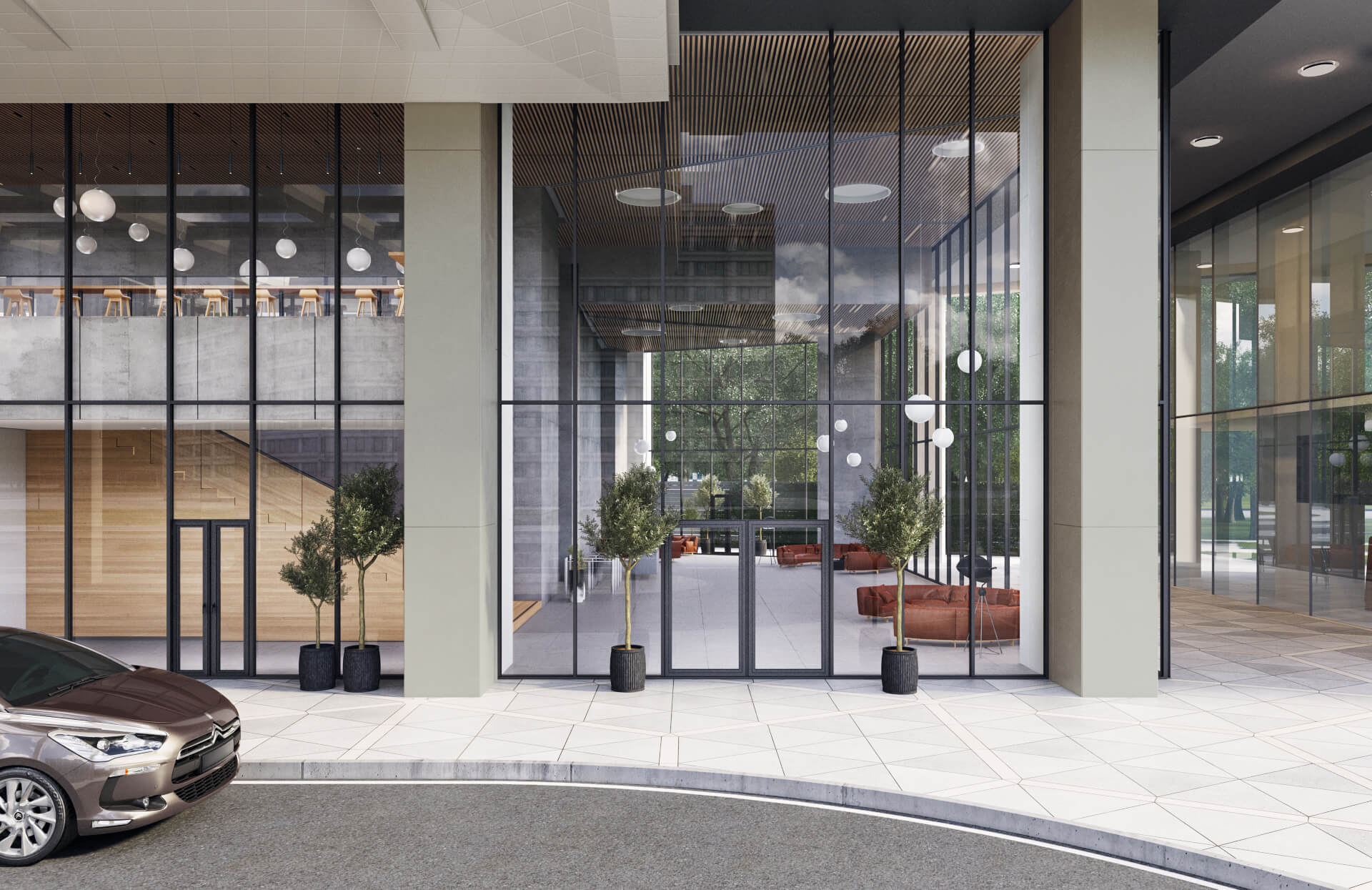 Plain information about architectural projects is difficult to process for an average customer, especially blueprints. It's understandable – a person that isn't involved with architecture can hardly make out what's the deal with all those lines and numbers. Explanations somewhat work, but a skeptical client will take them with at least a slight grain of salt. Luckily, creative 3D visualization studio has a solution – 3D blueprints. Instead of looking at a drawing with numbers, a viewer can interact with a 3D model of a building – rotate it, see a progress timelapse, choose different material and color options and switch between exterior and interior views. This experience is both informative and entertaining, in a way, combining factual data with a hands-on approach to marketing.
#6. 3D Printing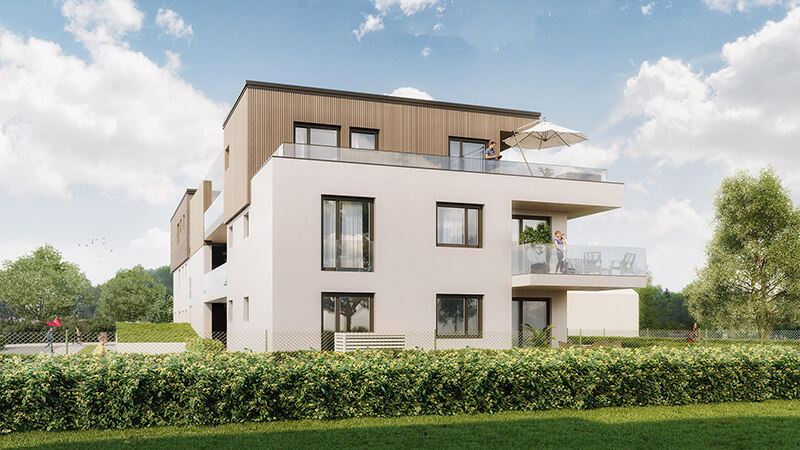 Seeing a building on a screen is great, but what if a client wants something more tangible? Creative 3D visualization studio has a solution for that too. 3D printing is useful not only for producing various trinkets but has great use in architecture – producing small- and large-scale models of buildings. So if a client wants to have a look at a physical representation of their future property after seeing it on a screen, it can be done within minutes. A satisfying bonus to hook the customer in!
Present your architectural project like a piece of art with AI-powered CGI
Creative 3D visualization studios provide various versatile means to enhance architectural marketing, and these are some of them. Need something to advertise projects to the broad audience? Not a problem, use static or animated 3D visualization. The clients are willing to visit the office, or you're in dire need of investors? Spice up presentations with VR, virtual tours and 3D blueprints. Customers want to have a physical representation of their future property to decorate their desk? Give them high-quality 3D printed models that look like the real building! These tools can be used separately, but for the best effect, they should be combined. Do you want to make your architectural projects irresistible? We aren't magicians, but we can provide you with the best tools for that. Expand your clientele with our 3D visualization services!
---
Irma Prus
Content Writer, Copywriter
Irma writes articles and marketing copy for ArchiCGI. Her dream is that more people discover the power of CGI for architecture. Irma is into neuromarketing, ruby chocolate and Doctor Who series.