Each client who considers hiring a 3D visualizer should first and foremost evaluate different options and decide which one fits the best. For many businesses, the most attractive option is to perform 3D modeling and provide 3D rendering services in-house. However, if you are looking for a cheaper alternative with fewer obligations, outsource 3D rendering companies are the best choice.
Keeping employees in-house must be a benefit for those companies where 3D rendering is one of the most prominent services. Outsourcing of rendering and animation of projects means regular trips, clarifying and understanding of business strategy, etc.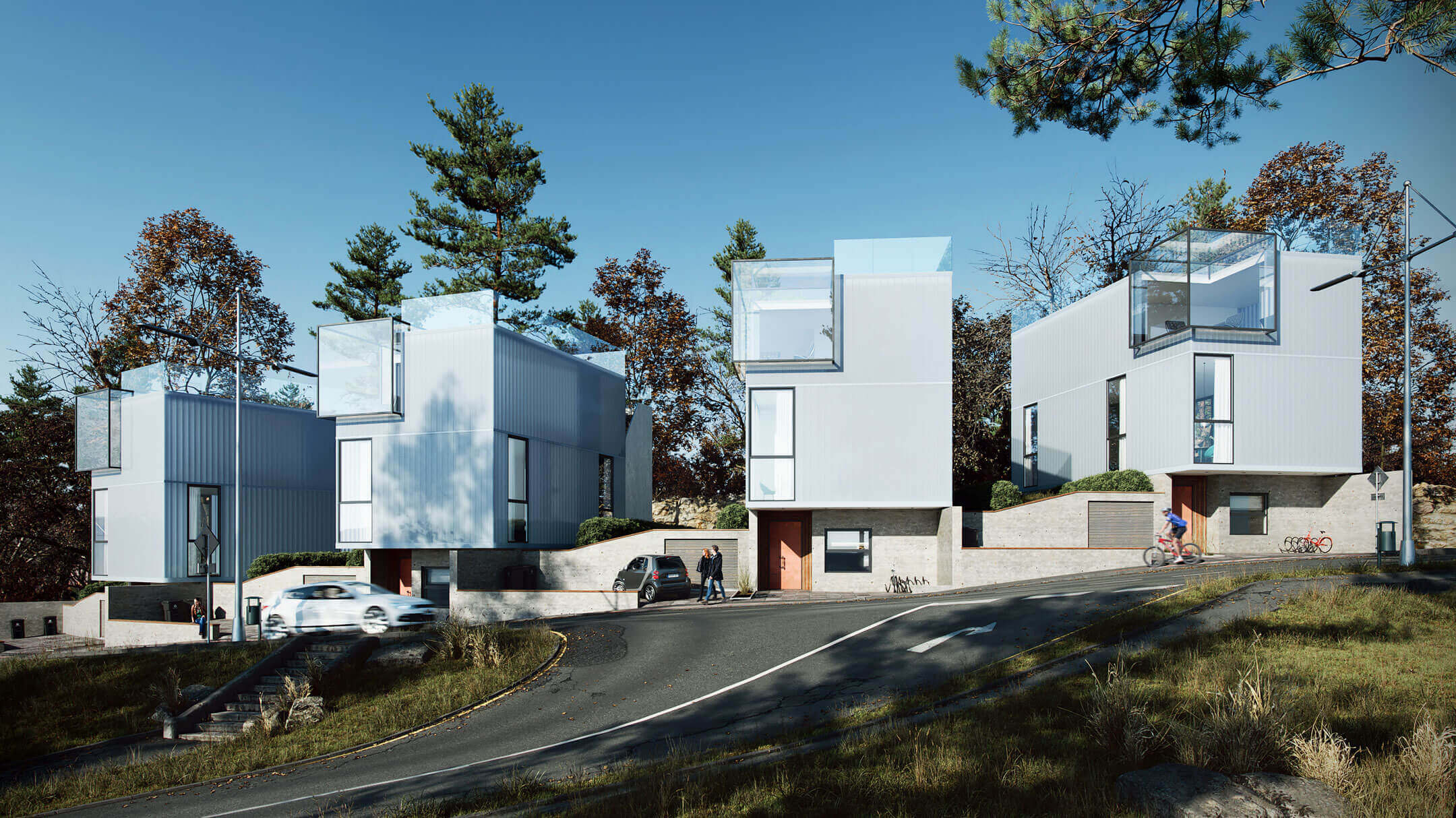 Pros and cons of in-house 3D artists
Pros:
Control over process. It is always easier to give a new task to an in-house employee than to a remote one. Also, you can always check in and find out how the work is going.
Cons

:
Fixed salary. The employer must provide fixed payment regardless of the actual amount of work performed by the 3D visualizer.
Workplace. If you hire a new person, you have to provide them with a comfortable workplace – e.g., a chair, a desk, a computer, Internet access and so on.
Office expenses. Aside from salary, you will have additional expenses related to the new worker – rent, electricity, Internet and office supplies (paper, coffee and so on.)
Taxes and vacations. The employer must pay taxes for a each employee and provide them with paid vacations (the 13th month).
Recruiting and management. In addition to the aforementioned factors, it will also be necessary to spend time on finding, educating and adapting a new employee.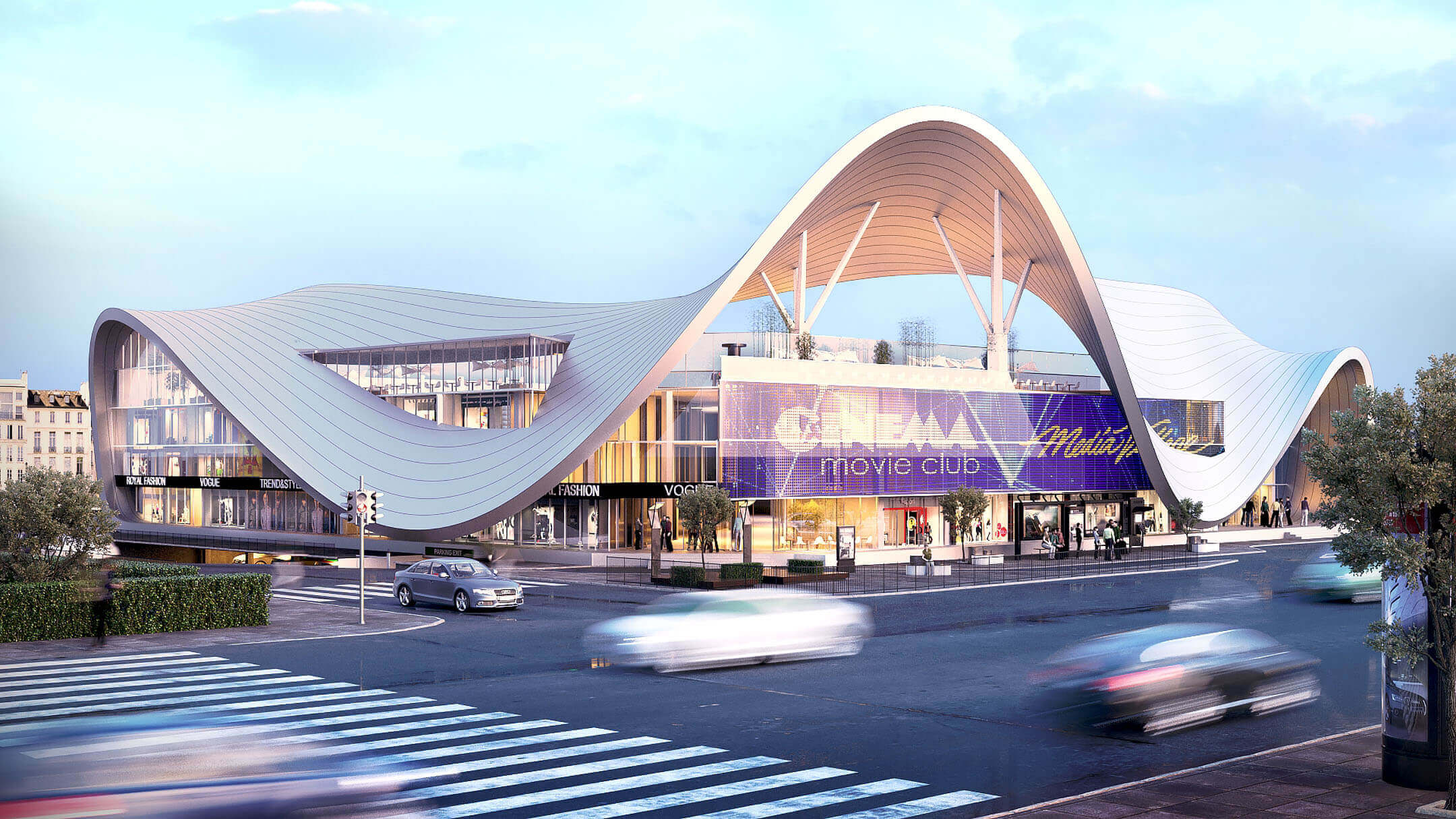 Pros and cons of outsource 3D rendering services
Pros:
You only pay for the result. You don't have to pay for the time when the employee doesn't work – in other words, if you don't have any urgent work, you shouldn't worry about a high paid 3D artist who does nothing. Working with outsource rendering services allows you spending money only on the result. Compare how much you will spend on the in-house employee and on the 3D visualization service.
3D model database. It is possible to work on the design task many times faster if you use ready-made 3D models. 3D render services with big experience always have an impressive 3D model database. For example, ArchiCGI has over 40,000 models. An in-house employee will have to create 3D models from scratch.
Former projects database. Experienced 3D render services can provide you access to the catalog of previously completed projects. Not only can you find new ideas and inspirations there, but also reduce the time spent on the work – as well as its rendering price. Ask your 3D service about their projects database. ArchiCGI gives you access to over 4000 former projects.
It is possible to work on any number of projects. If you only have one 3D visualizer in the team, it will be hard to work on two orders at once, and some tasks will be downright impossible to perform quickly. When you work with a big outsource 3D rendering services, such problems will not occur.
Easy project management. In-house 3D visualizers usually keep their files on their PCs, and their work communication usually goes like, "hey, I need sketches for project X!" However, clients don't always contact you during the working hours, and sometimes they need quick online access to their data. In this case, convenient access to data is a must – outsource 3D rendering services will provide you with such access 24/7.
Cons:
Trustworthiness. Of course, it may seem to you that if the employee works in your team, you can be more sure in meeting the deadlines and providing necessary quality. However, trustworthy rendering services are interested in building long-term work relationships with their clients, and thus are very reliable. For example, ArchiCGI  always offers to perform a test task, so that the client could ensure the speed and quality of work.
Confidentiality. The architect's job often requires working with information that shouldn't be discussed outside the company. It seems that the member of the team will keep this information better. So, once you start working with an outsource 3D rendering services, make sure to ask whether they are ready to sign a nondisclosure agreement. If they aren't, you should think twice about starting a partnership with them.
Time difference. Many outsource 3D rendering services are situated in Eastern Europe, which means that they work while you're sleeping. While it may seem a disadvantage, in many cases you can come up with a new task during the day or even after hours and still receive a result when it's morning for you.
Present your architectural project like a piece of art with AI-powered CGI
It can be concluded that in-house artists are more suitable for big companies where 3D rendering is one of the main services, and thus a high paid 3D artist will always have work to do. In order to understand what's best for you, just gather the monthly results of your in-house employee's work and ask an outsource 3D rendering company how much it would cost. You may be genuinely surprised with what you find out.
Feel free to leave your comments below.
---
Catherine Paul
Content Writer, Editor at ArchiCGI
Catherine is a content writer and editor. In her articles, she explains how CGI is transforming the world of architecture and design. Outside of office, she enjoys yoga, travelling, and watching horrors.