If you're looking to outsource architectural 3D rendering, you've probably come across various CGI contractors offering different types of pricing strategies. Some of them will provide for a smooth and fruitful collaboration, while others might turn out to be completely dysfunctional for your working process.
So, it's crucial to find out what pricing plan works best for you before you choose your architectural visualization studio. To help you with that, we've described the pros and cons of the 4 most common billing strategies in the industry. Check them out!
#1. Service Packages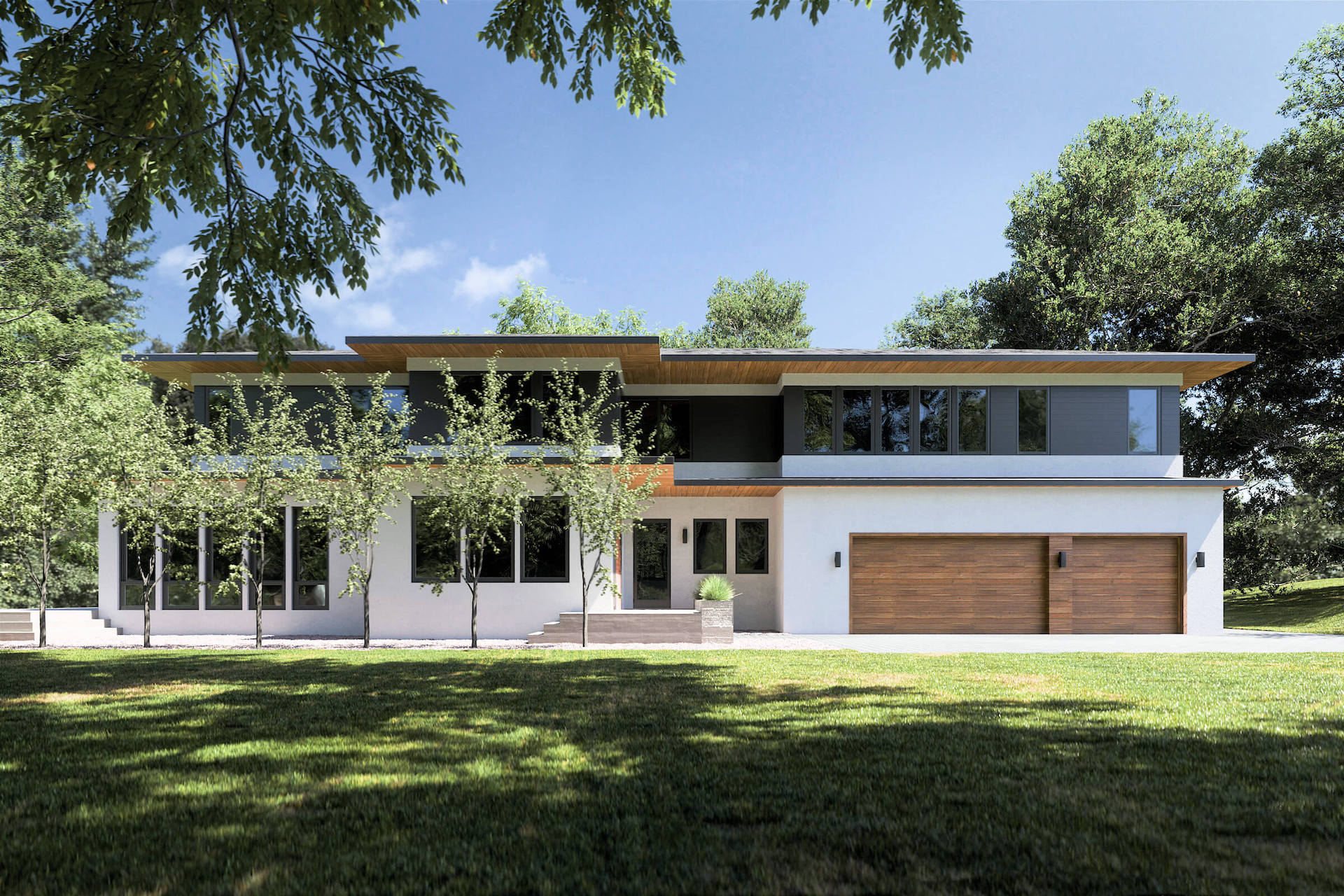 One of the most common types of pricing strategies for 3D rendering is selling services by packages with fixed prices. For instance, a package might include a certain number of interior and exterior views. Some offers can also contain the production of a 3D animation of limited duration, say, 10, 20, or 30 seconds.
The good thing about this type of pricing is that you always know exactly how much you'll pay before you even place your order. The bad thing, however, is that this approach allows for little flexibility. For example, you won't know if the studio will be creating all the 3D assets from scratch or partly use stock-bought ones. As a result, you're likely to end up overpaying for your order.
#2. Pricing Per View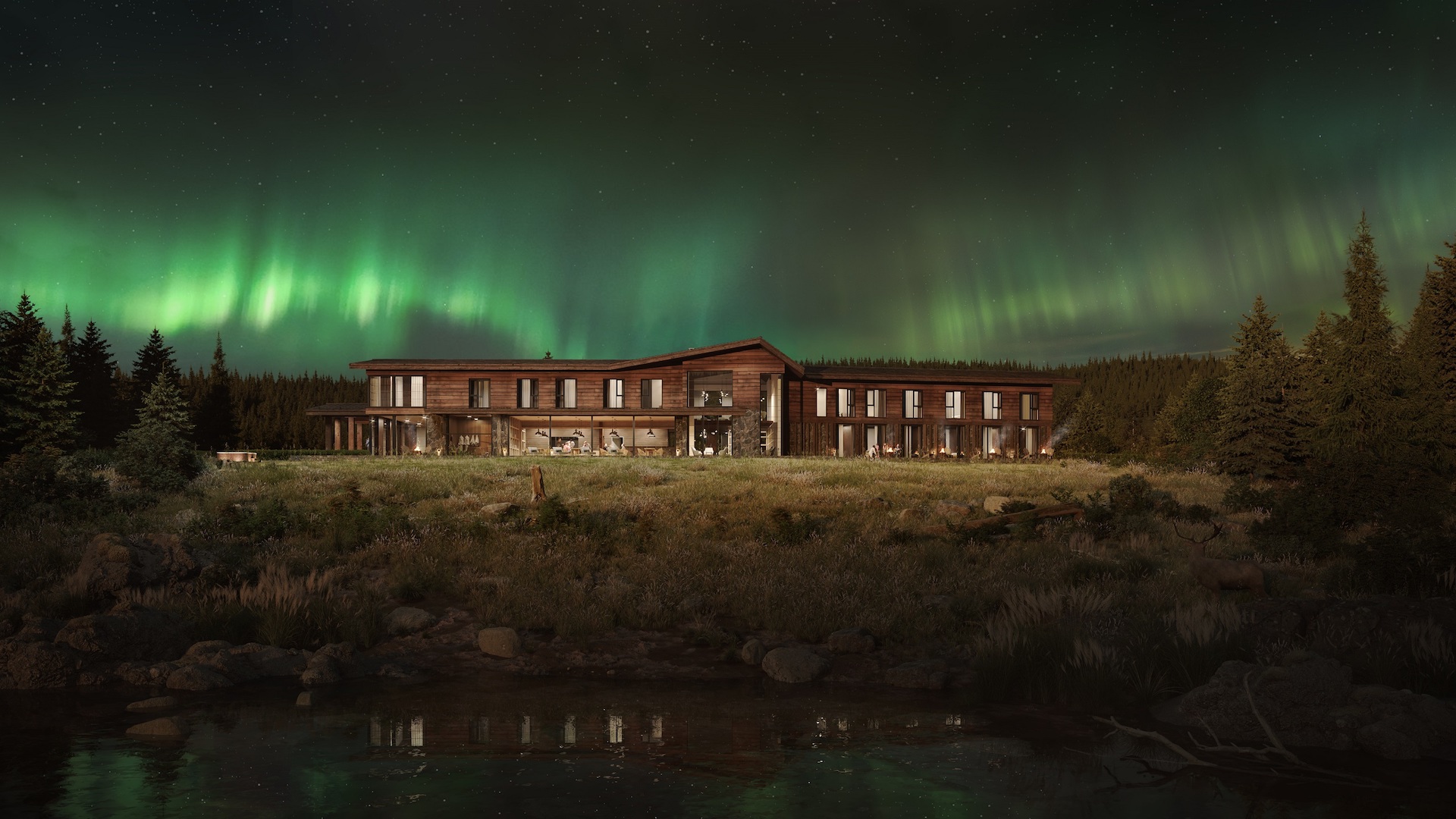 Next on our list of types of pricing strategies for 3D visualization, we have a slightly more flexible option. Namely, charging per view allows you to freely select the kind and the number of 3D architecture renders you need. Do you want 8 interior views and 2 exterior ones? You've got it. Feel like adding a 3D site plan on top of that? Easy.
Want to learn how much your project costs? See how we evaluate 3D rendering projects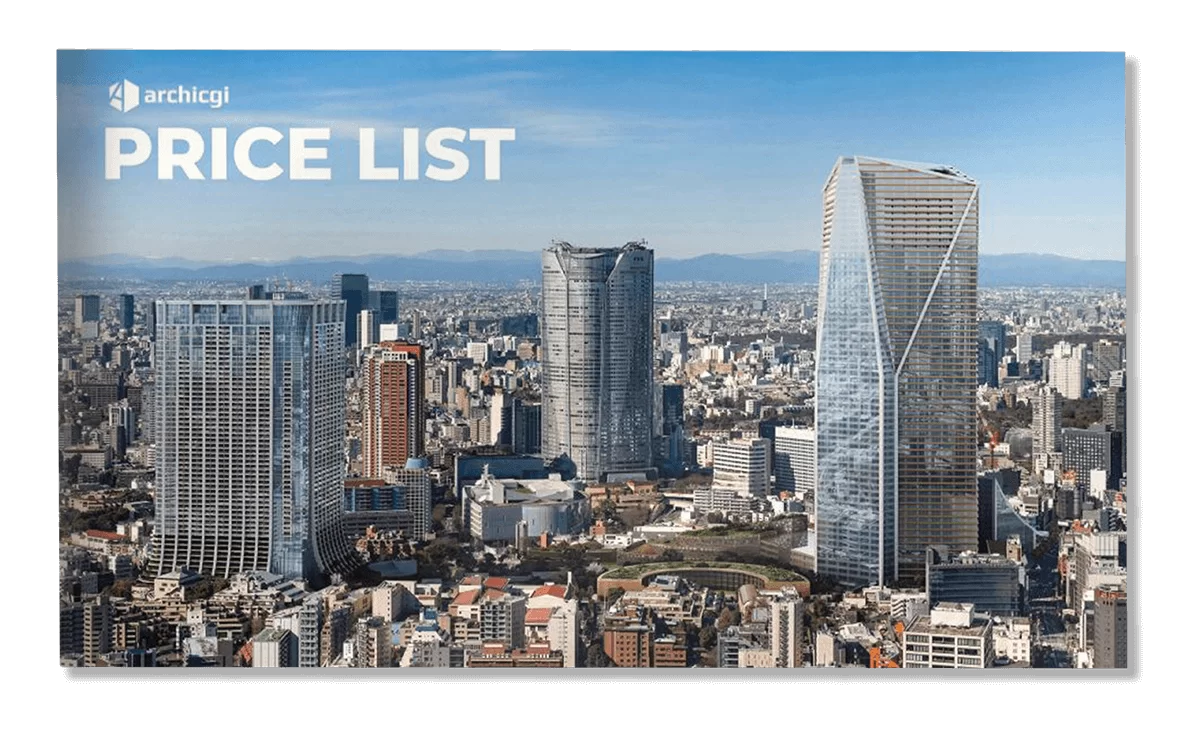 At the same time, you still don't know if the amount of work that goes into making your visuals is estimated accurately. That is fine if you're not trying to optimize your expenses on CGI. But if you are, this type of strategy might not be the best choice for you.
#3. Hourly Rate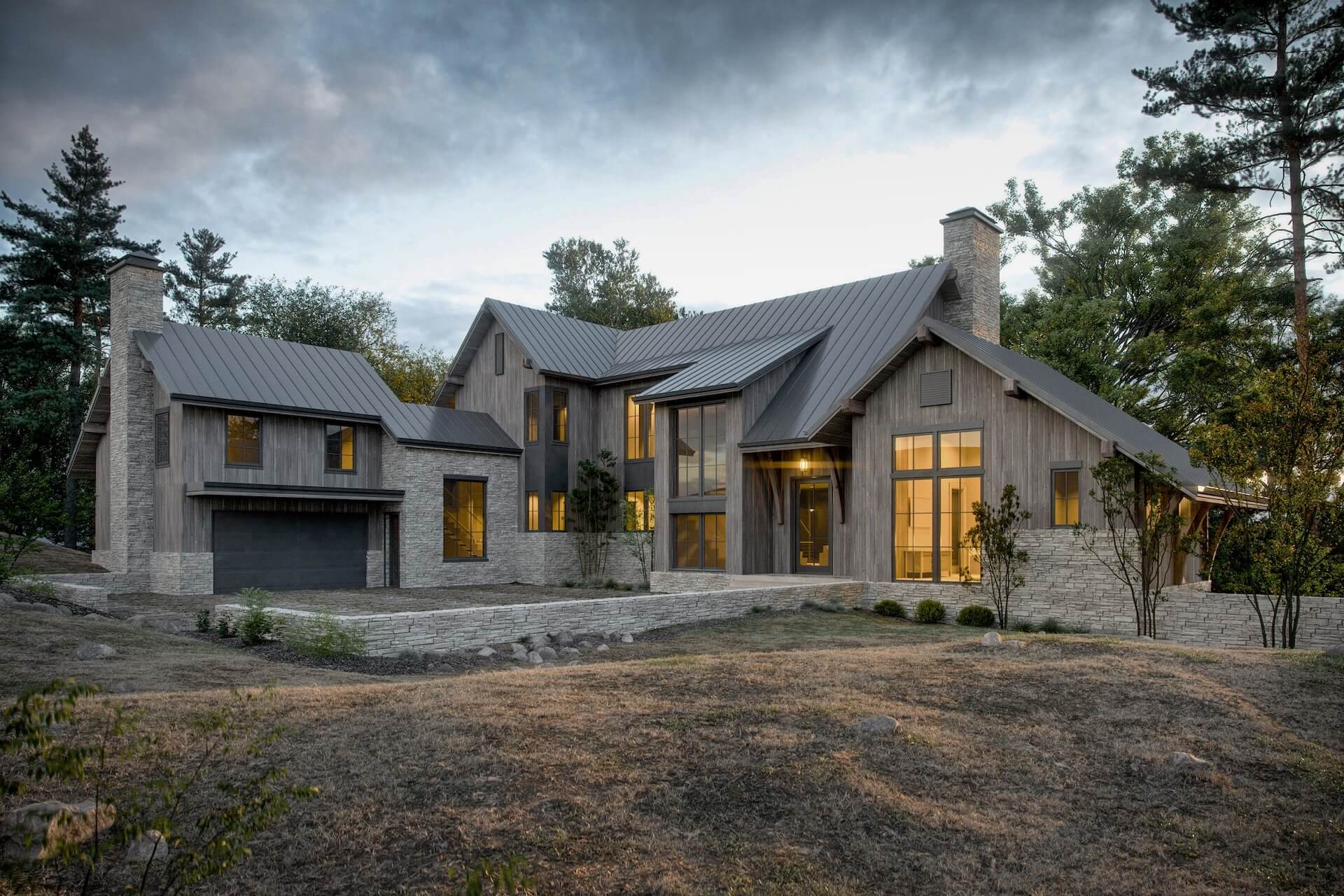 Of all the types of pricing strategies for architectural 3D rendering, this one is universally optimal. With an hourly rate, you pay for the exact amount of time it takes to complete your order. Some studios might offer different rates based on who you choose to visualize your project — a junior 3D artist, a middle, or a senior. So, depending on the complexity of your design and its surroundings, as well as the need for impeccable photorealism and high speed of production, you might find a way to minimize spending with this type of pricing strategy.
#4. Client-Oriented Approach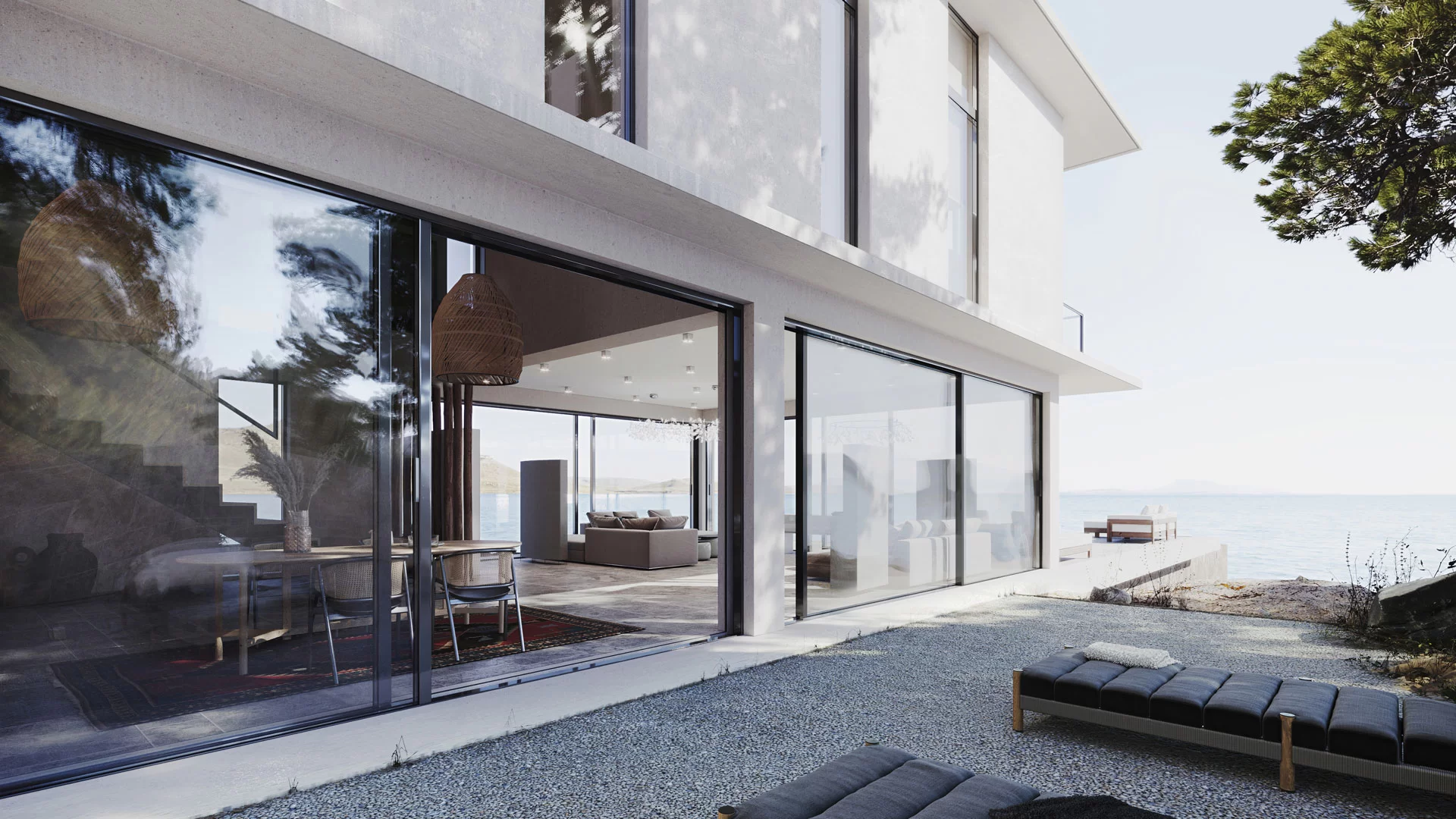 Finally, we have the least common and the most optimal of all the types of pricing strategies — a tailored approach. That's the strategy we use here at ArchiCGI. It's based on an hourly rate, but there's more to it. That is, for our regulars, we offer fixed pricing per render or per batch of renders, depending on the client's typical orders.
For instance, an architect who designs private residences and usually orders a couple of exterior views in a single project, can get a fixed rate for it. This way, they can accurately plan their budget ahead, and there's no need for them to wait for an estimate every single time they want to get a render.
Those were the 4 types of pricing strategies you need to know about to find the one that suits you best. We hope that you found what you were looking for in this article, and are ready to take the next step in finding your perfect CGI studio.
Looking for professional 3D visualization services? Contact us at ArchiCGI and get top-quality visuals of all types for your presentations, portfolio, and marketing!
---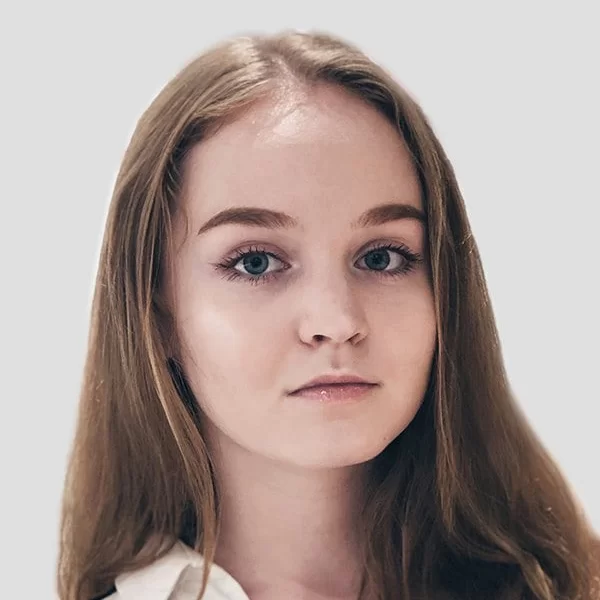 Ana Wayne
Content Writer, Copywriter
Ana is a content writer for ArchiCGI. She has a passion for design and architecture - and for talking about it. Outside of work, she is a fan of sci-fi movies and a street food connoisseur.