Future of 3D visualization will take the creating process of architectural projects to the new level of quality and speed. Thanks to high-tech cgi tools, Architects will accelerate not only the designing stage but also the implementation of their architectural ideas during construction.
The most enhanced cgi tools are already influencing the architectural industry, but the future of 3D visualization promises even more dramatic changes that will help Architects to reach new heights of their careers. Most of the high-tech technologies are oriented on making designing and constructing faster and more effective. Collaborative digital engineering, rapid manufacturing of building elements, minimization of errors during the whole process – everything will be possible with advanced 3D visualization. Moreover, presenting and approving of projects will be much easier thanks to jaw-dropping immersive visual materials of the future.
As an architectural rendering company, we closely follow all technological updates in order to be at the forefront of innovation. Learn with us what technologies are already shaping the future of 3D visualization and how they will change architectural work in the near future.
#1. Rapid Prototyping Will Speed Up Construction Process
Rapid prototyping is strongly connected with 3D printing – a service that allows to print basically everything cg Artists can create as a 3D model. Fast and effective prototyping has already been actively used for testing and manufacturing construction products and equipment, and now it's changing the way we build our houses. The future of 3D visualization will bring us the so-called rapid construction – a mass-produced type of constructions that could be prototyped on the 3D printer. Components of such buildings will be developed in parts and then assembled in various configurations like puzzles. The result is much faster and easily adjustable – Architects expect that in a few years, skyscrapers will be constructed in a matter of weeks.
#2.  VR Software Will Allow to Design Projects in Real Time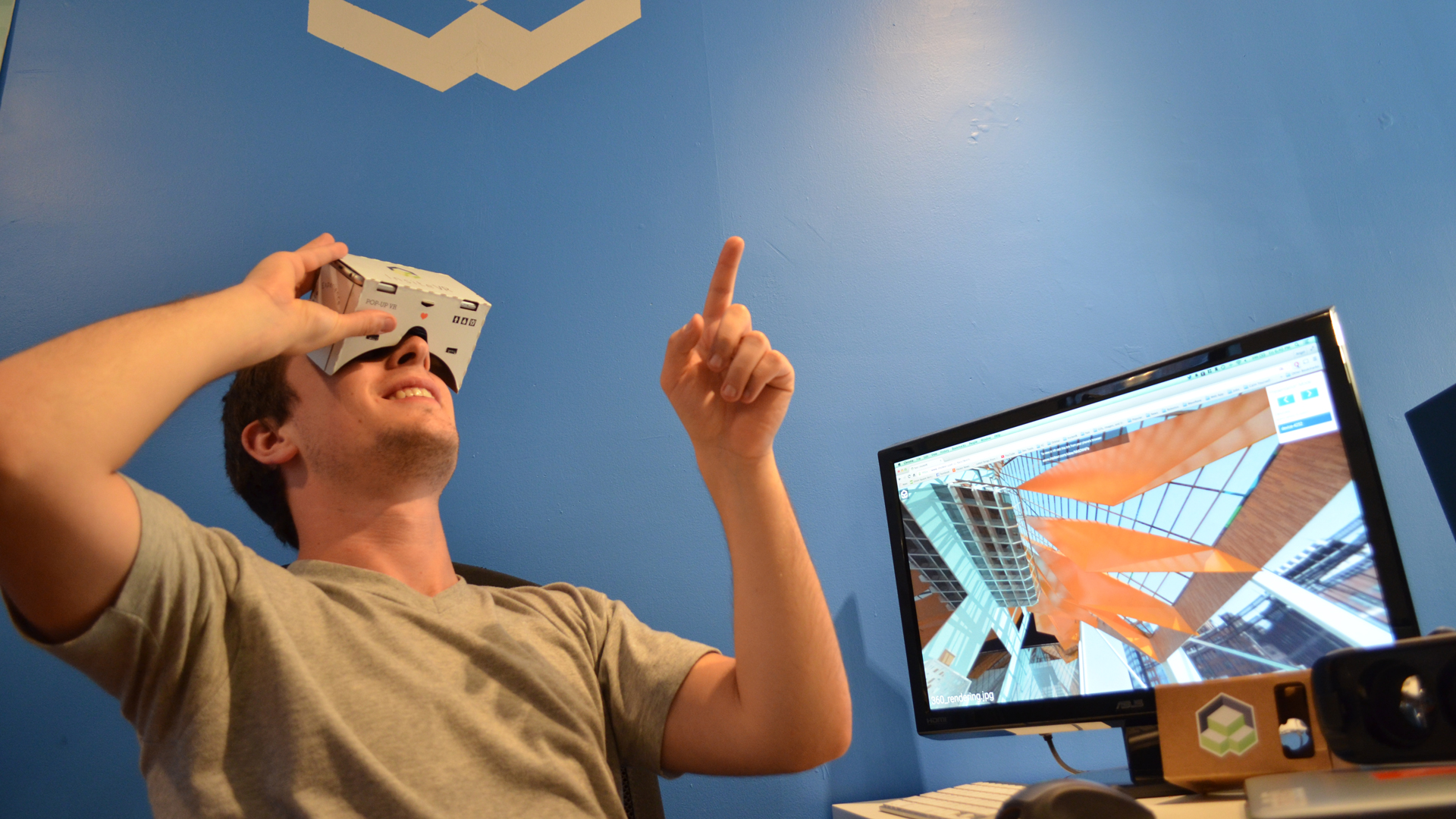 Architectural VR software creates a digital space for the cooperative designing process in real time and allows many specialists to work on a task simultaneously. Architects can enter such space with the help of PC-connected headsets or standalone headsets. At this moment, the most advanced 3D visualization tool of this kind is InsiteVR that includes voice communication, collaborative markups, synchronized cloud models, scale and mute controls. It enables Architects to meet in Virtual Reality and build architectural 3D models together which makes the whole process much faster. It's simply vital for large-scale projects with tight deadlines that require skills of different specialists – while one of them creates the plumbing system, the other works on ventilation etc. Besides, VR software developers claim it's only a little glimpse of the future of 3D visualization, and soon even cities will be fully designed in digital space.
#3. AR Will Turn Presentations Into A New Immersive Experience