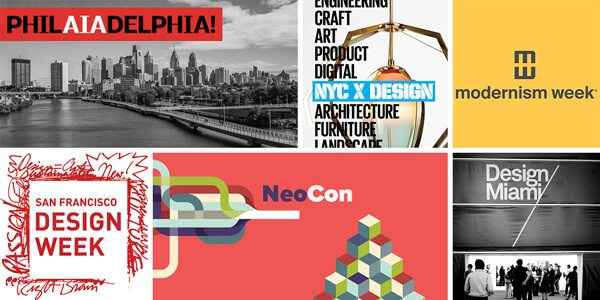 To be creative and successful, designers and every creator should have lots of relevant experience. This is why attending professional design events would be very useful for creative growth. Where else can you see progressive technologies and cutting-edge ideas, if not on yearly exhibitions? There, designers receive the opportunity to see the new examples of products: furniture and lighting, which they usually only see in product catalogs. This is very important for developers, as they should be able to see, touch, and evaluate concept product themselves, since they always serve as intermediaries between manufacturers and clients. For example, it is much easier for a designer to recommend a new lamp after not only seeing it as a digital product visualization, but also talking to its manufacturer. So, what are the most important design events of 2016 in the US?
#1. Modernism Week – exhibition of realized architectural and digital product visualization
11th – 21st February 2016 | Palm Springs, California | @ModernismWeek
Modernism Week is dedicated to mid-century architecture, interior and product ideas, the most notable examples of which belong to the years between 1930 and 1960. The event takes place in the Palm Springs area of Southern California, where you can see many examples of the architecture of this period. You can also attend a so-called 'fall-preview' of for the next year's Modernism Week in October.
3rd – 7th May 2016 | Throughout New York | @NYCxDesign
New York Design Week is a celebration of creative that takes place all over the city. Moreover, most events are free of charge, which means that they are easily accessible for anyone! New York Design Week serves to create new business opportunities for each architect or product developer, to showcase new achievements in design and, certainly, to entertain the general public.
19th – 21st May 2016 | Philadelphia | @AIANational
The American Institute of Architects Convention is one of the largest and most significant events for US-based architects and developers. For non-US citizens, it can be a great opportunity to learn from over 800 exhibitors and to attend multiple seminars. However, if you happen to bring along a portfolio with digital product visualiza